An Easter Bunny And Mall Shopper Brawled After A Child Slipped From The Chair
It was a hare-raising brawl.
The fur started to fly at a New Jersey mall's Easter Bunny photo booth as security guards hopped into action to break up a fight between a man dressed as the Easter Bunny and a disgruntled shopper.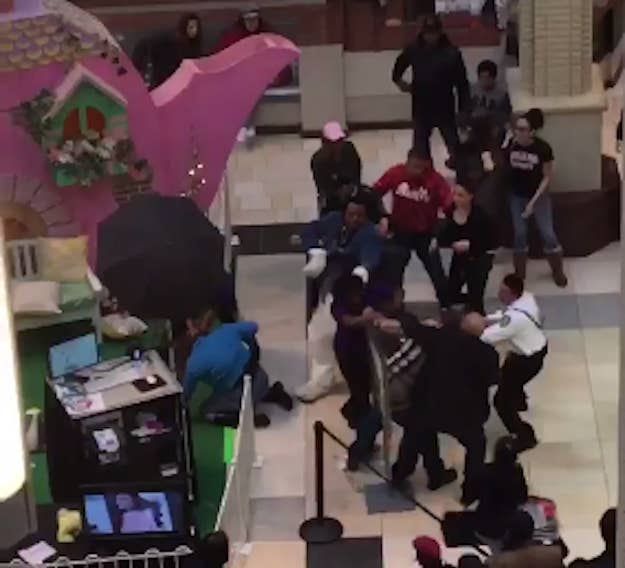 Jersey City police were called to Newport Centre mall on Sunday just after 5 p.m. when a dispute between the mall's Easter Bunny and a man got a hare out of control, city spokeswoman Jennifer Morrill told BuzzFeed News in a statement.
Kassim Charles, who was playing the role of the Easter Bunny, told police the father of a 1-year-old girl verbally and physically attacked him after she slipped from the chair following her photo.
A fight then erupted between the father and Easter Bunny. It remains unclear who initiated the incident. The men were taken to the Jersey City Medical Center with minor injuries.
Both Charles, 22, and Juan Jimenez-Guerrero, 44, have been charged with aggravated assault and disorderly conduct in the brawl, Morrill said. Both men also had outstanding warrants.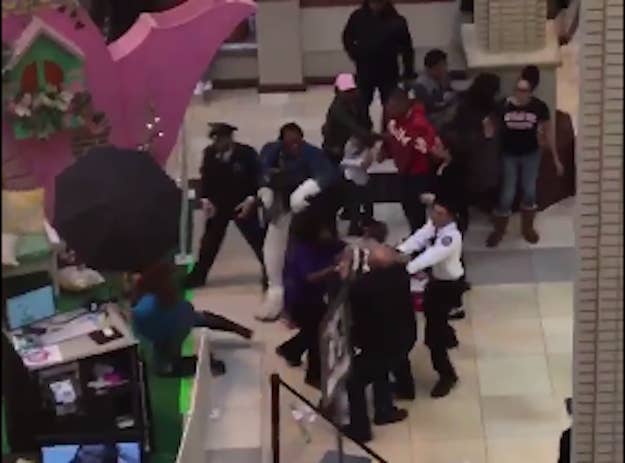 Charles' bail was set Tuesday at $20,000, but he was released on his own recognizance. Jimenez-Guerrero's bail was set at $25,000.
The clash was captured on video and posted to Twitter on Sunday.
The first of two videos shows a man half-dressed as the Easter Bunny throwing punches as several shoppers and security guards swarm him.
He walks away, then returns to punch a man several more times.
"Aw Easter Bunny throwin' hands," says someone in the video.
A second video posted by the same Twitter user shows four security guards pinning down the man as shoppers gather around the photo booth area.
"Easter Bunny got in a fight," someone says in the video.
Noerr Programs, which operates and manages the Easter Bunny photo program at the mall, said in a statement to BuzzFeed News that the "safety of guests and cast members is of utmost importance."
"We will continue to investigate this incident and take appropriate action," Noerr Programs added. "In the meantime, we are cooperating with the Jersey City Police Department who are leading this investigation and have assigned other employees to fill the role of Bunny."
BuzzFeed News obtained exclusive new footage of the altercation.
No, we didn't. This is totally just a scene from Kevin Smith's Mallrats.
But the clash likely made for an unhoppy childhood memory.