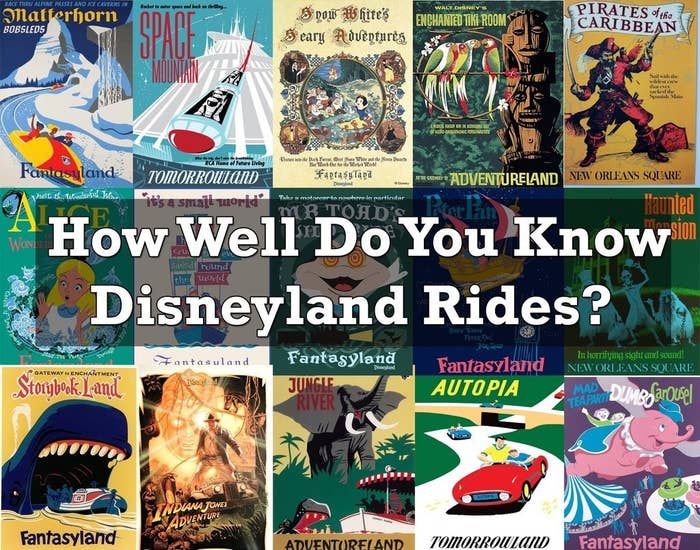 According to Disneyland, 999 happy haunts live in the Haunted Mansion.

There is an almost half-size court located right above the roller coaster.

The ride clocks in at a bit over 15 minutes in length.

Splash Mountain first opened at Disneyland in 1989.

The Matterhorn is officially a Fantasyland ride.

The Indiana Jones ride was built over the former Eeyore parking lot. The old parking sign is hidden in the projection room portion of the queue.

Jack first appears hiding in the well scene. He can be seen next peeking out of a barrel, and then enjoying the plunder at the very end.

The ride first opened in 1959.

The merry-go-round at L.A.'s Griffith Park

Watching his daughters ride it over and over inspired Walt to design a park with lots of attractions to entertain families.

Pinocchio's Daring Journey

The ride was added in 1983 as part of the "New Fantasyland" remodel.

His name is Harold and he's recently had a makeover to appear scarier.

The deity is called Mara. It will grant treasure to the pure of heart, but you shouldn't stare into its eyes!

The ride opened as part of a refurbished/updated Tomorrowland in 1998. In 2000, due to its constant breakdowns, the ride was permanently shut down. The queue area for the ride now houses Buzz Lightyear's Astro Blasters.