Gather your angst and prepare for a very satisfying "I told you so," Canada. Stephen A. Smith has officially apologized to us for doubting the Raptors.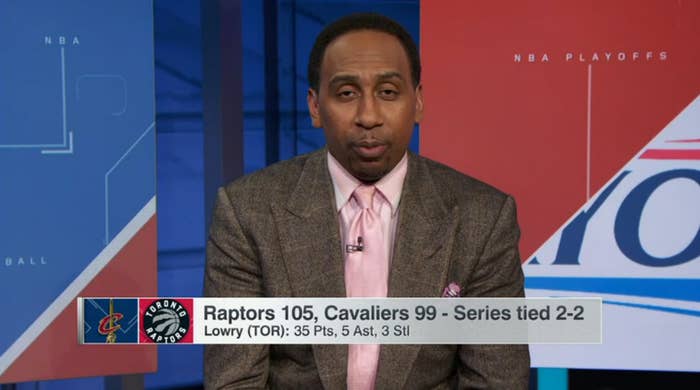 The ESPN commentator — once described as a "cartoonish super-troll" — declared just last week that Canada's only NBA team didn't stand a chance in hell.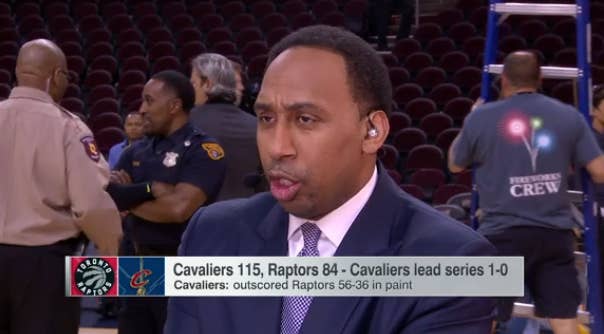 But on Monday, after the Raptors beat the Cavaliers a second timeto tie up the series, Smith ate his words.
"I can't even put into words how stunned I am, I can't believe what I saw," he said.
"I gotta be a man of my word and just apologize to Canada, all Canadians everywhere."
Then he prattled on about individual players' performances but Canada was too busy MOTHERFUCKIN' CELEBRATING to listen.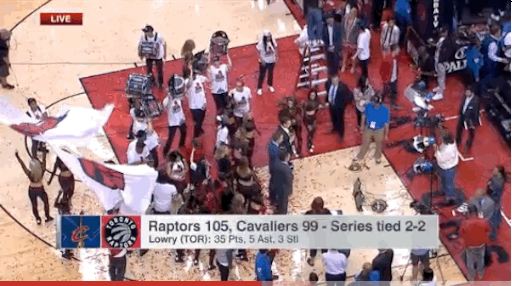 KTHXBAI STEPHEN.