This Guy Who Put On An Ebola Protection Suit Before Helping A Skunk Is All Of Us
*pop*
Paramedic Justin Mausz was having a typical shift on Sunday when he came across a skunk with a cup stuck on its lil' head.
The poor little stinker kept running into things as it frantically scooted about.
Mausz wanted to help, but he also didn't want to spend the rest of the day smelling like skunk spray. Thankfully, paramedics have access to biohazard suits.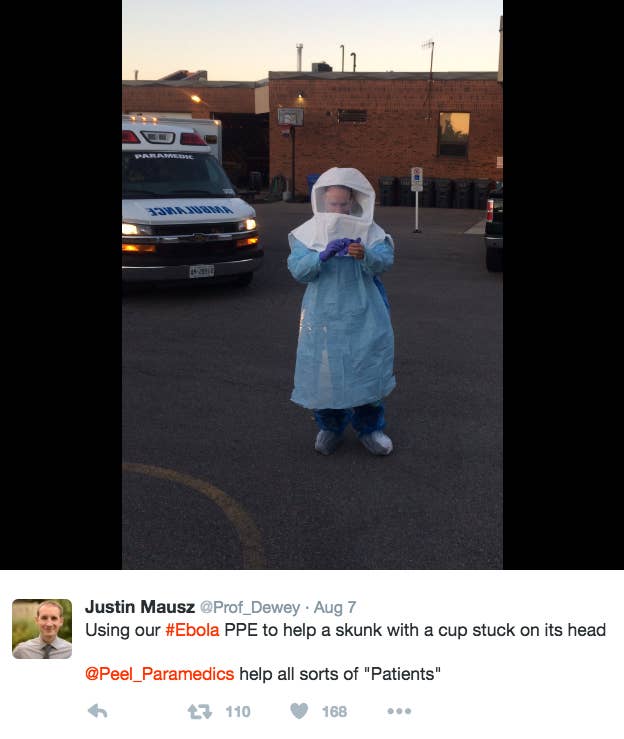 Even with the suit Mausz was verrrry careful as he approached the skunk, slowly inching toward it before grabbing the cup and freeing the critter.
Although the skunk did make an attempt at spraying the Ontario paramedic, Mausz managed to dodge it.
"Peel Paramedics help all sorts of 'patients,'" Mausz tweeted.