Barack Obama and Justin Trudeau met for a candlelit dinner in Montreal on Tuesday night, rekindling both their bromance and the cold hearts of everyone who ships Trubama.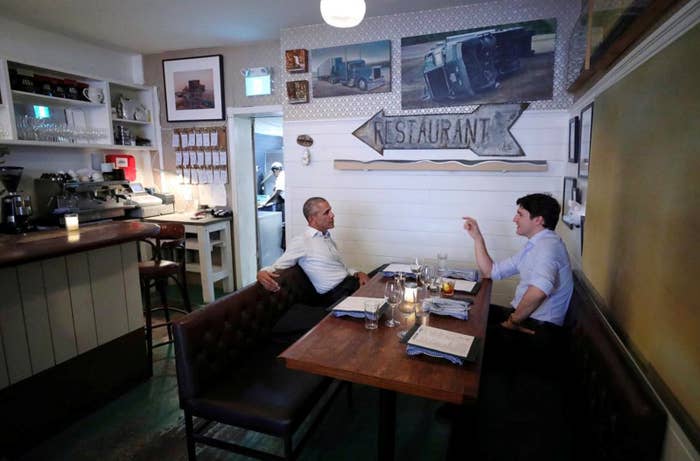 Just look at these two. Teasing us with a reminder of simpler, less "24-hour panic fest" times.
Trubama even shared a loving hug after their meal. Aw.
~flashback music~
And you just know people ate it up like a plate of steamy, fresh poutine.
Oh to be a fly (or piggy) on that wall.
It really put current circumstances into perspective.
It was a lot to take in.
Obama may be out of the White House, but now we know he's not out of Trudeau's heart.
Just remember to pour one out for Joe.