Justin Trudeau Had A Casual Kayak Chat With A Family, As Only Justin Trudeau Would Do
Classic Trudeau.
Prime Minister Justin Trudeau stopped by Niagara Falls on Monday to do usual world leader stuff like adding to his sock collection.
And to go for a paddle in Niagara-on-the-Lake.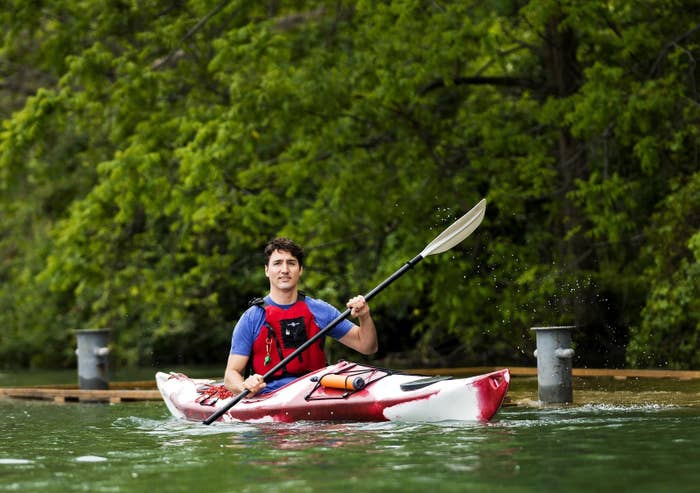 Carrie Robinson was by the lake with her parents when Trudeau paddled up all casual, as Trudeau does.
Basically the Trudeau-iest Trudeau encounter you could imagine.
Classic Trudeau? Classic Trudeau.