White House press secretary Sean Spicer appeared to use a deadly shooting at a Quebec mosque as justification for Donald Trump's travel ban.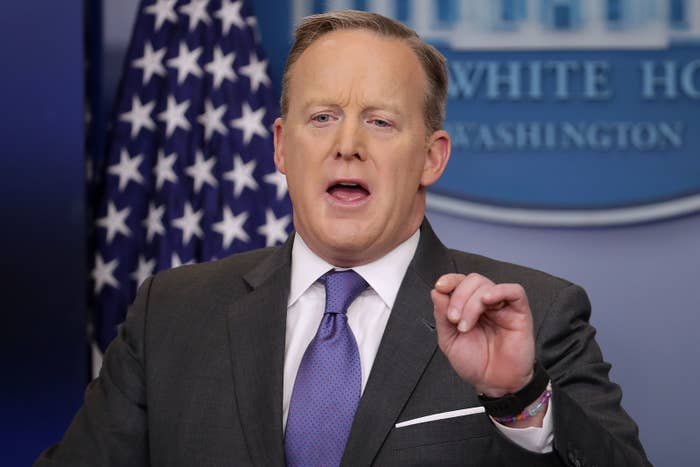 He went on to say, "It's a terrible reminder of why we must remain vigilant and why the president is taking steps to be proactive rather than reactive when it comes to our nation's safety and security."
But given that the mosque shooting was an attack against Muslims, people are finding the comments odd.
And inappropriate.
And people are not impressed.
The lone suspect has been identified as Alexandre Bissonnette, 27. There's no evidence he overlaps with the groups of people Trump's executive order seeks to ban from the US.
While there were early reports that a second suspect was in custody, authorities later said the other person is now considered a witness.
Which has left people wondering exactly what Spicer was trying to say.
Spicer was also criticized for failing to be more specific about exactly who was targeted in the shooting.
Trump's travel ban, signed last Friday, created immediate chaos at airports as travellers and border officials struggled to figure out who was, and wasn't, allowed into the United States. It was later confirmed that Canadian citizens would not be affected by the ban.