As Fort McMurray residents start to return to their fire-ravaged city, there will be some friendly signs of support and solidarity along the way.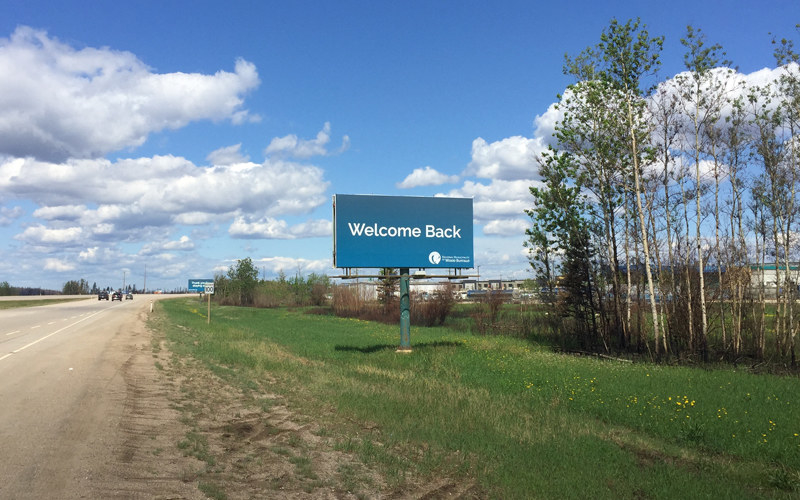 The Regional Municipality of Wood Buffalo has installed a series of billboards along Highway 63, starting at Airport Road. Each has a special message for returning residents who had to flee the city on May 3.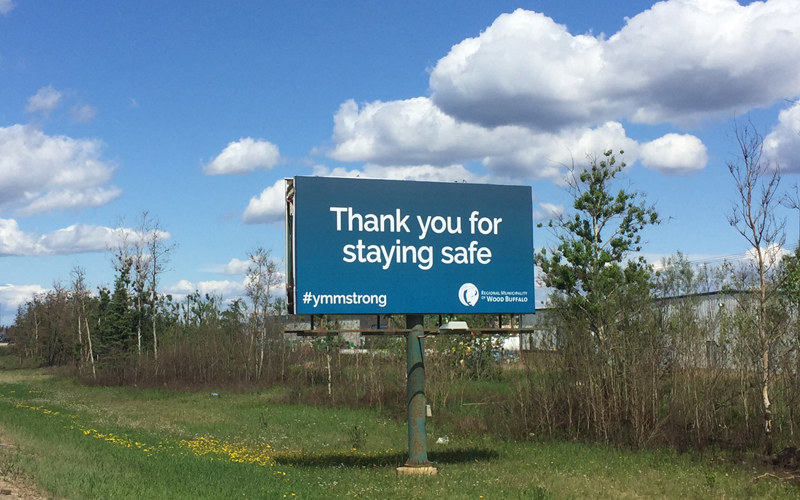 "We wanted people to come back to see their strength reflected in the community they were living in," said Robin Smith, press secretary for the region. "We want our residents to know how proud we are of them."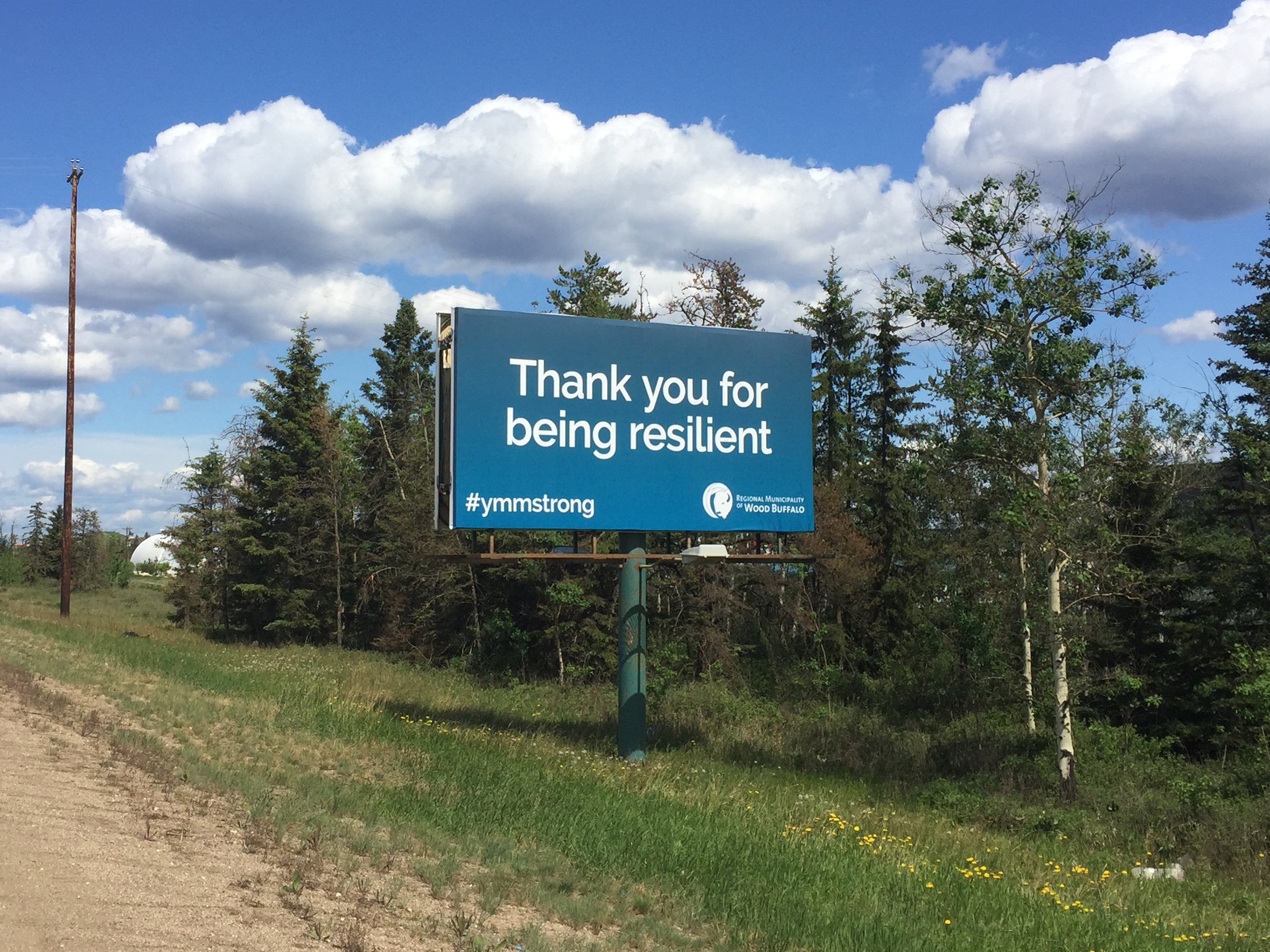 "Throughout this very tragic experience, we see so many people who are just ready to come back and help each other," he said. "People have stuck together like you wouldn't believe, and not just people from Fort McMurray — people from all across Alberta, people all across Canada."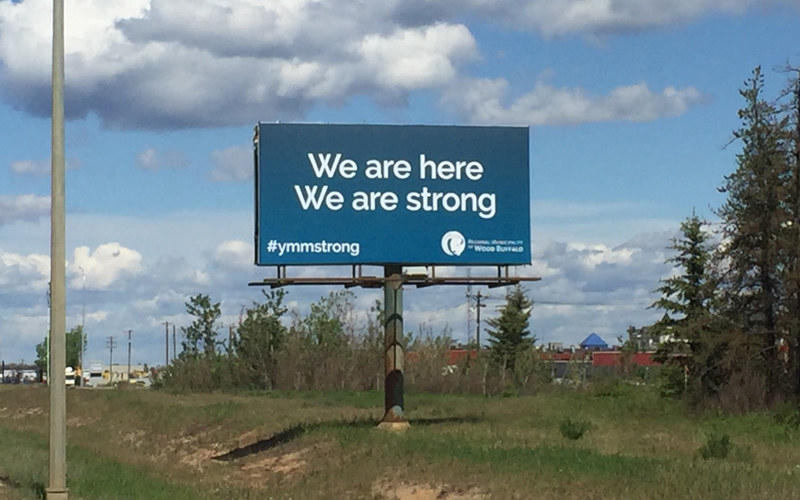 "Safe, resilient, together," was a phrase used by Bob Couture, director of emergency management, "because that's what describes our community best we think," said Smith.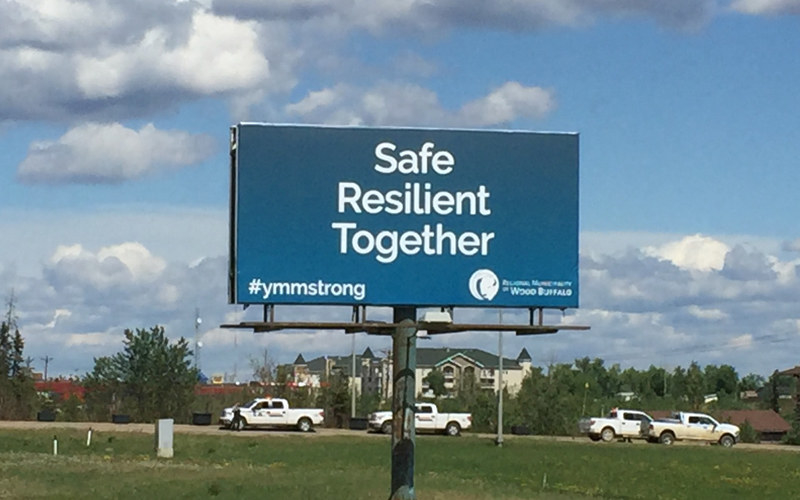 Residents will be allowed back into the city in batches, starting on Wednesday. They'll also be greeted by flags around the city with the same messages.