Over the weekend, someone noticed that Dalhousie University in Halifax had purchased an ungodly amount of cat food.
That's 372 jumbo cans of No Name beef- and seafood-flavoured cat food. Over 232 kilograms. Why, Dalhousie, why?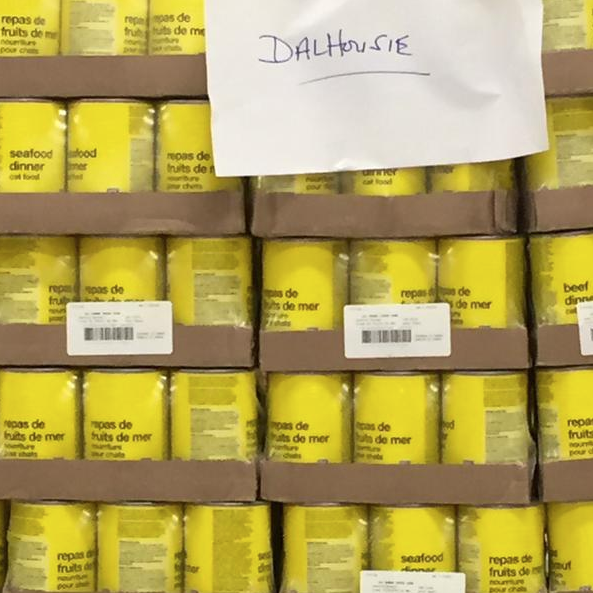 Was the kitty food bound for the cafeteria?
After seeing the photos on social media, Jesse Ward, editor-in-chief of the Dalhousie Gazette, recognized the backdrop as the Atlantic Superstore in Halifax's North End.
In an interview with News957, Ward said a manager confirmed the chow was indeed for Dalhousie. But for whom?
The next morning he went around campus questioning different departments to see if anyone had recently ordered an entire pallet of cat food. Still, nothing.
"People looked shocked. They weren't sure about what Dalhousie would be doing with so much cat food," Ward told News957.
Even Dal's president, Richard Florizone, appeared puzzled.
The mystery deepened again with a photo showing the cans' "final undisclosed location."
Finally, on Monday afternoon: a break in the case.
In a follow-up story, the Gazette reported the food is for cats being used for "behavioural research" involving amblyopia, an eye condition.
But questions remain. How many cats? And why such low-grade food?
Ward told News957 the answers are coming. Eventually.
"Our resources are maybe going to be stretched by some more important issues over the next few weeks," he said.
Looks like there are no comments yet.
Be the first to comment!