On Wednesday, Canada's new cabinet was sworn in but amid all the pomp and ceremony, two ministers weren't properly recognized: the new Ministers of Cute.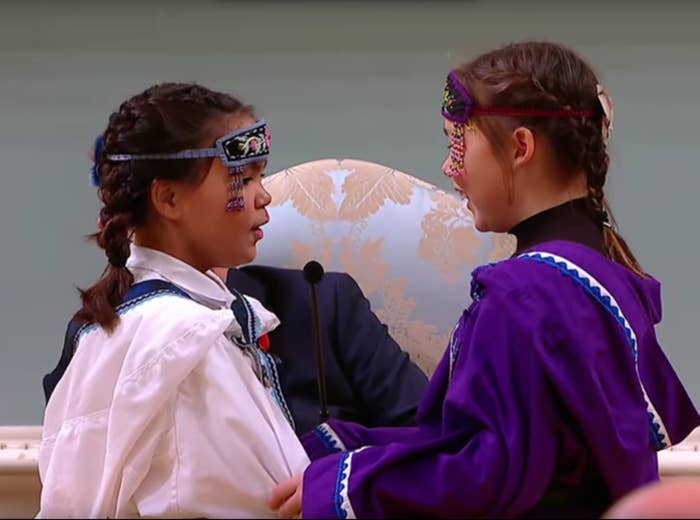 Meet Samantha Metcalfe and Cailyn Degrandpre, two Inuit girls who performed traditional throatsinging to kick off the event.
Naturally, they stole the show.
Governor General David Johnston — aka Deputy Minister of Cute — loved it, too.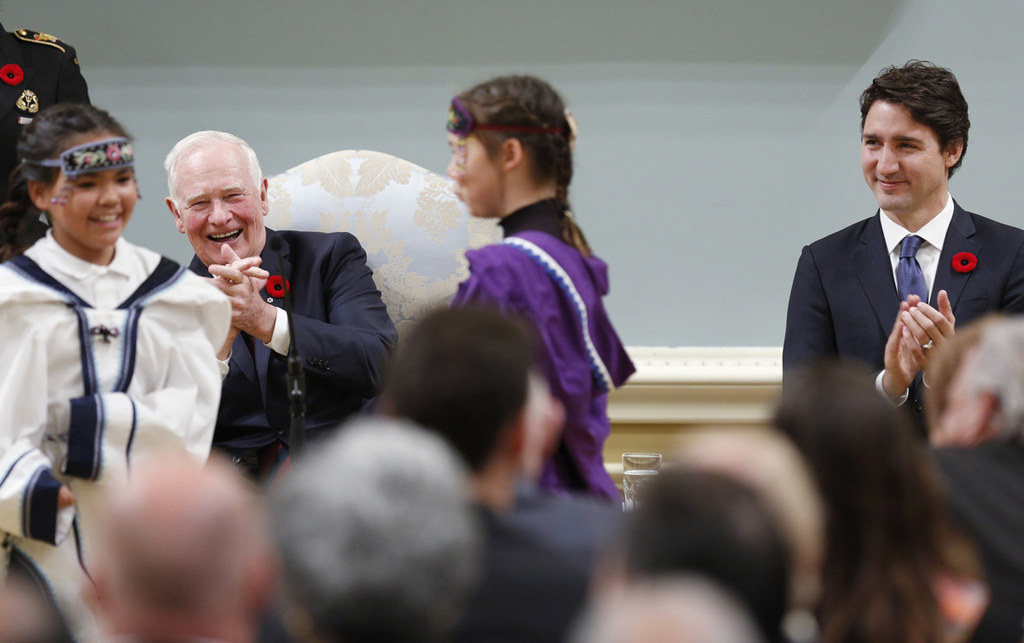 Just look at him 😍