Prime Minister Justin Trudeau got in the Diwali spirit on Monday, donning a black sherwani to take part in festivities in Ottawa. But people aren't happy with his tweet about it.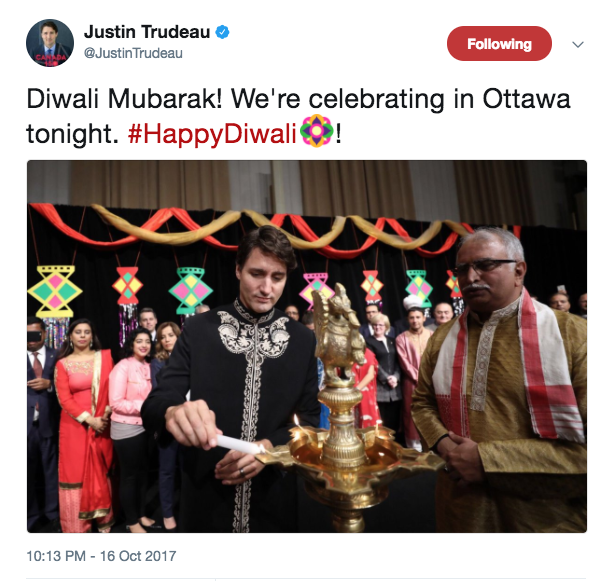 Saying "Diwali Mubarak" is kinda like saying "have a dandy Christmas." It's just weird.
And dozens of people on Twitter were happy to point out the mistake.
Others let him know more commons ways to wish someone a happy Diwali.
Google's cache shows that he also said "Diwali Mubarak" on Facebook.
Though it was later edited out.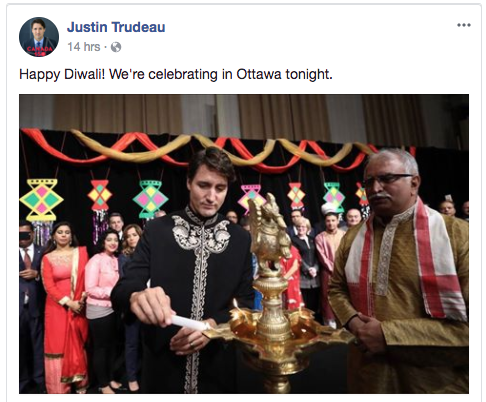 Some people were more forgiving.
And just appreciated that he wished people a happy Diwali, no matter how he did it.