This is Ashley Cooper and Brandy Dawley, a Toronto couple who've been together for just over a year. And for their anniversary, Dawley planned a proposal that will warm your geeky little heart.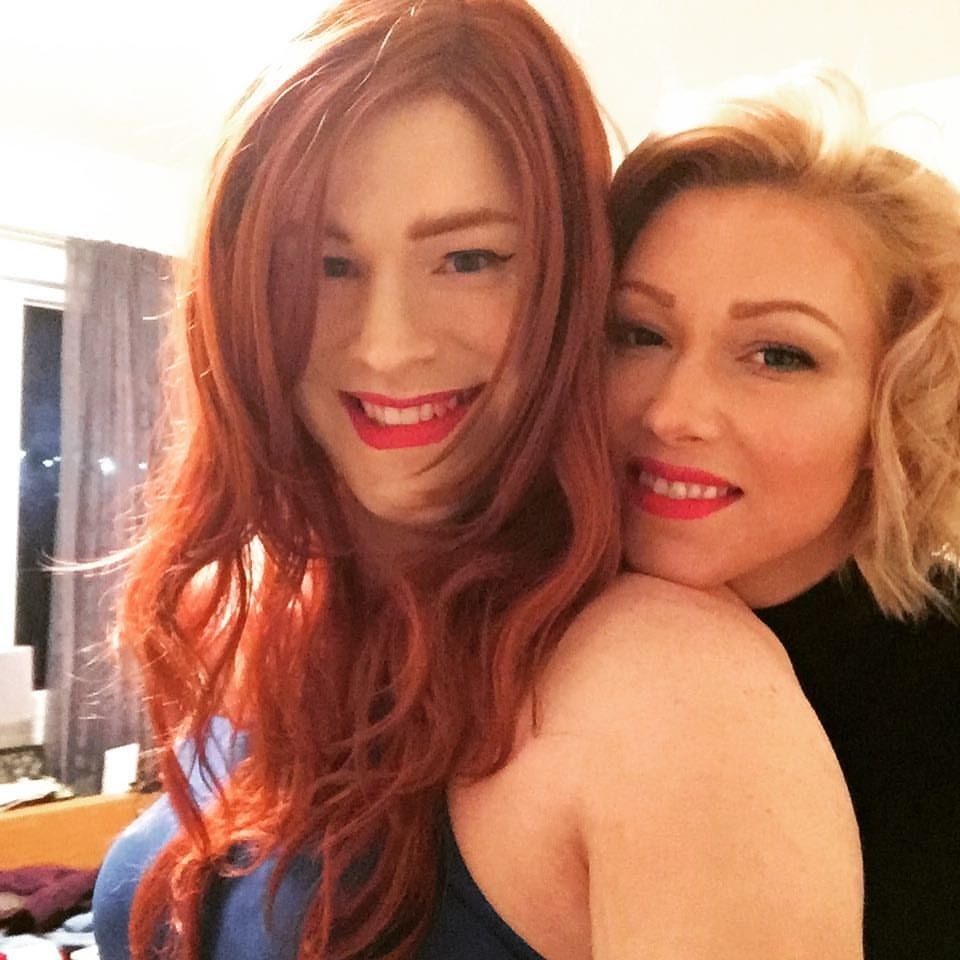 It all started on Saturday when Cooper showed up for lunch with a friend, only to be handed a giant bag of stuff.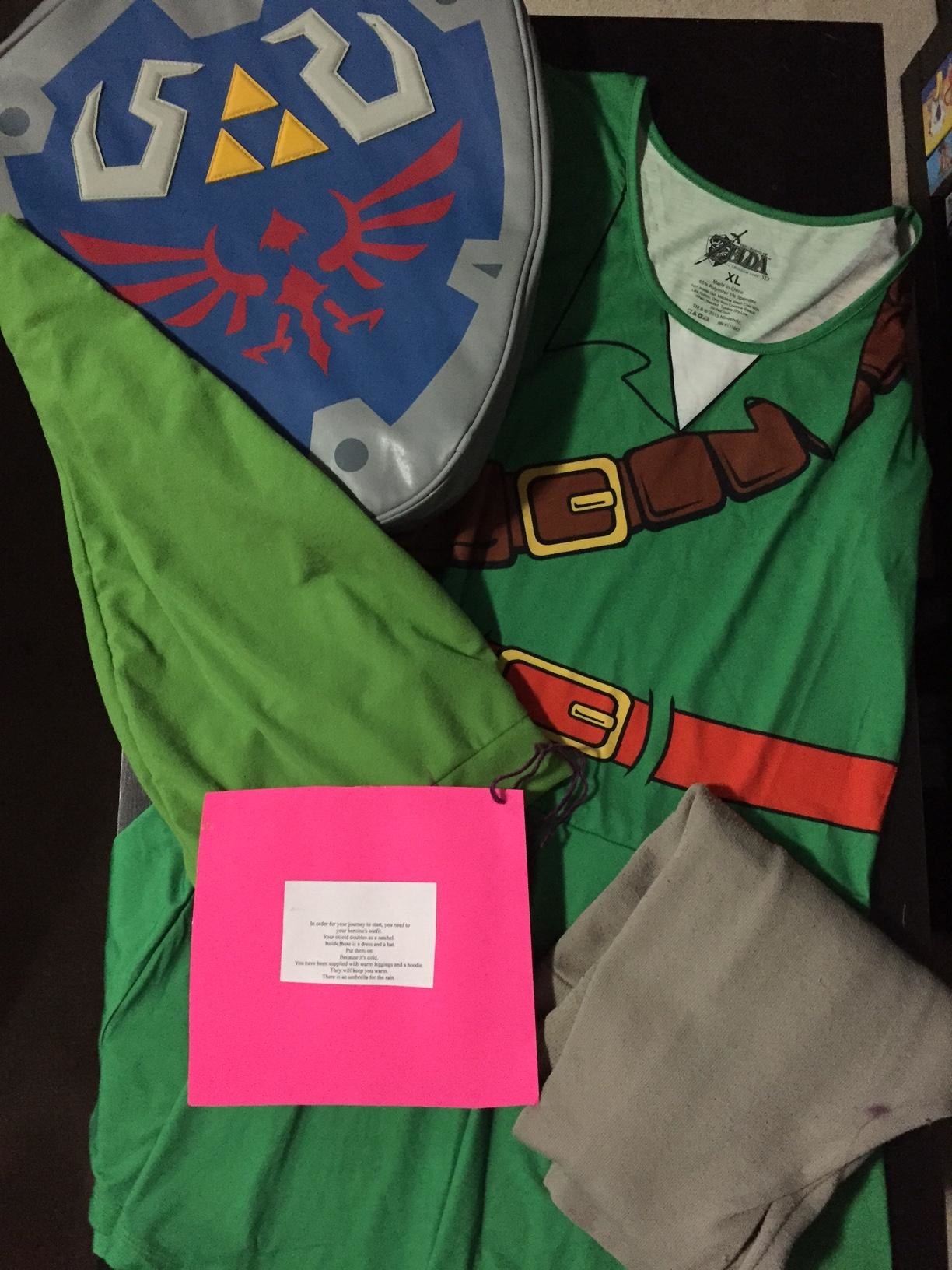 Another note said, "You were supposed to have dinner with your princess tonight. But she has instead sent you on a quest to prove you are worthy of her love for another year!"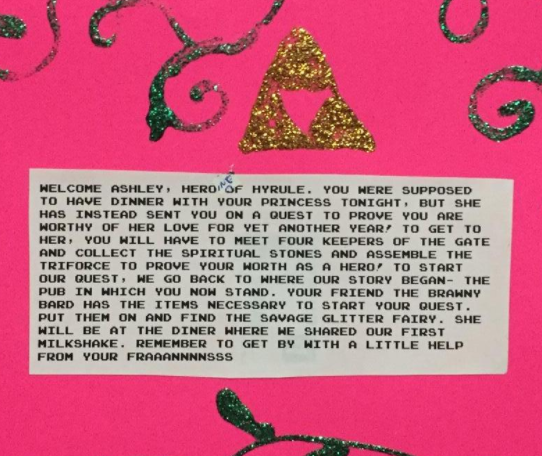 Which took her to location number two, Fran's diner, where another friend was waiting with some Zelda goodies and her next clue (and a milkshake).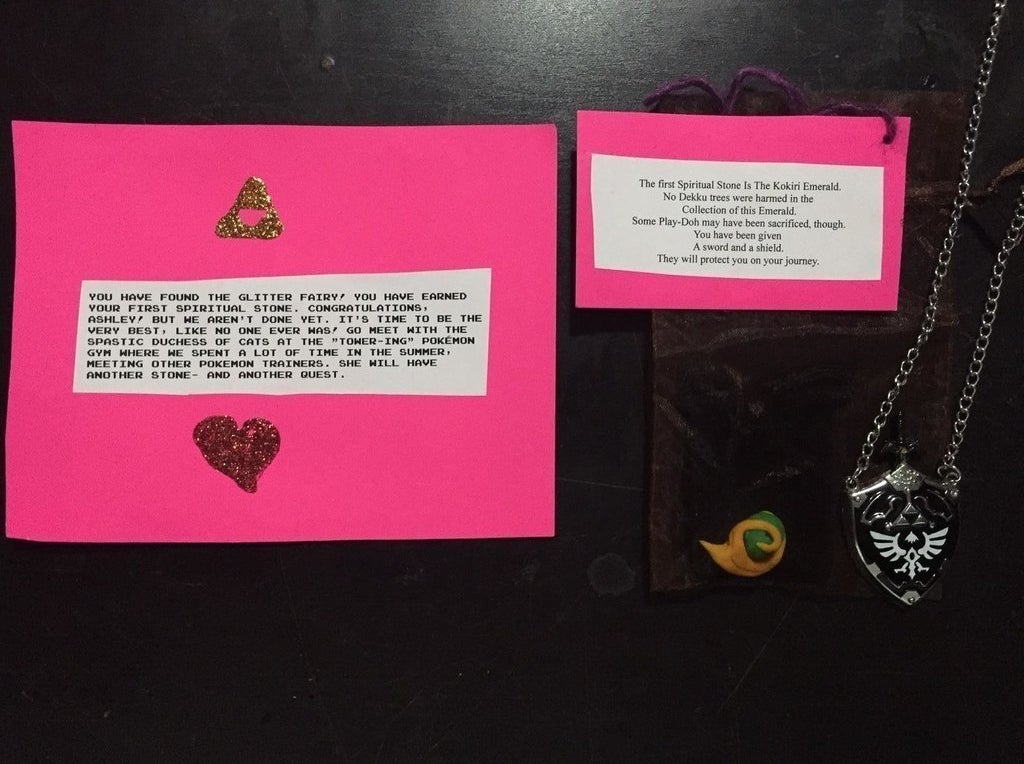 Then it was off to the CN Tower, where the couple had spent time over the summer playing Pokémon Go.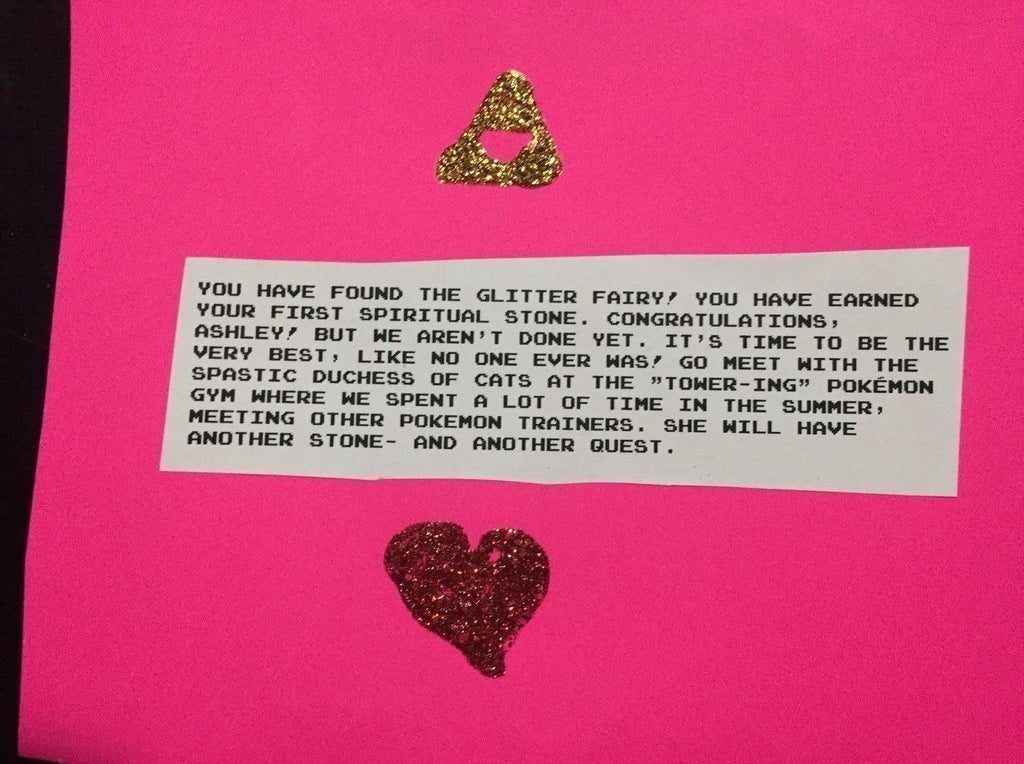 Next up was the aquarium, where another friend appeared.
Yet another friend was waiting with the second stone, more Zelda swag, and the next clue.
And then onto the store where they bought their first thing as a couple after moving in together.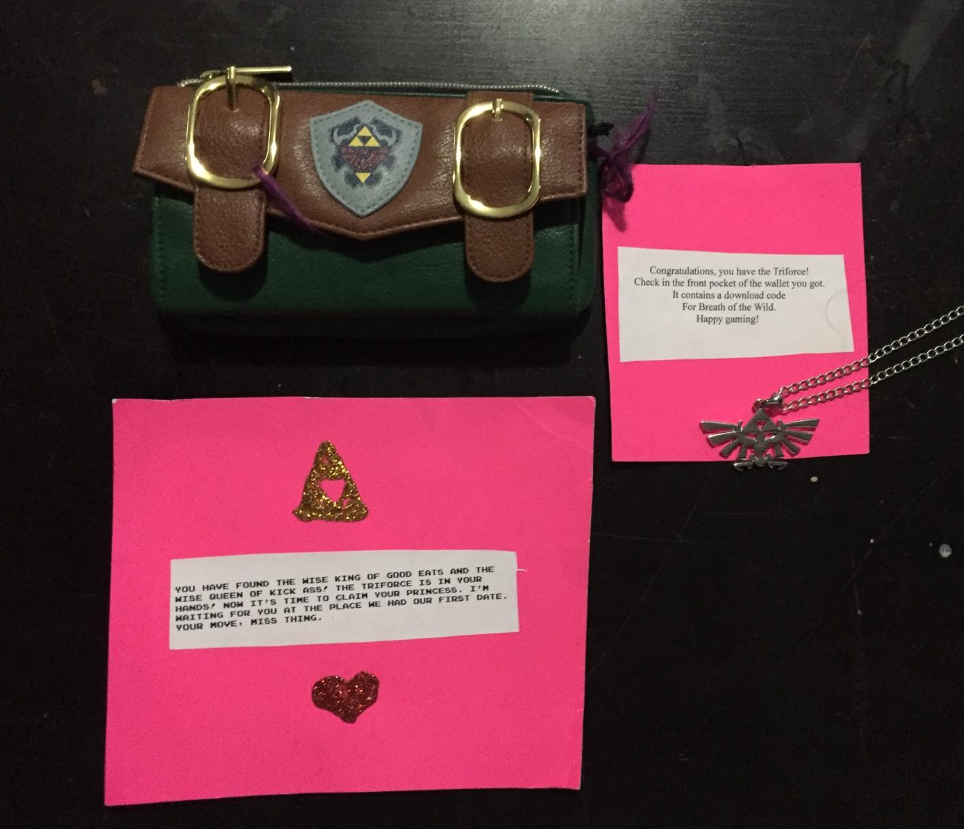 And inside was Dawley. "She was standing there in a Princess Zelda costume, and it was so goddamn adorable," Cooper told BuzzFeed Canada.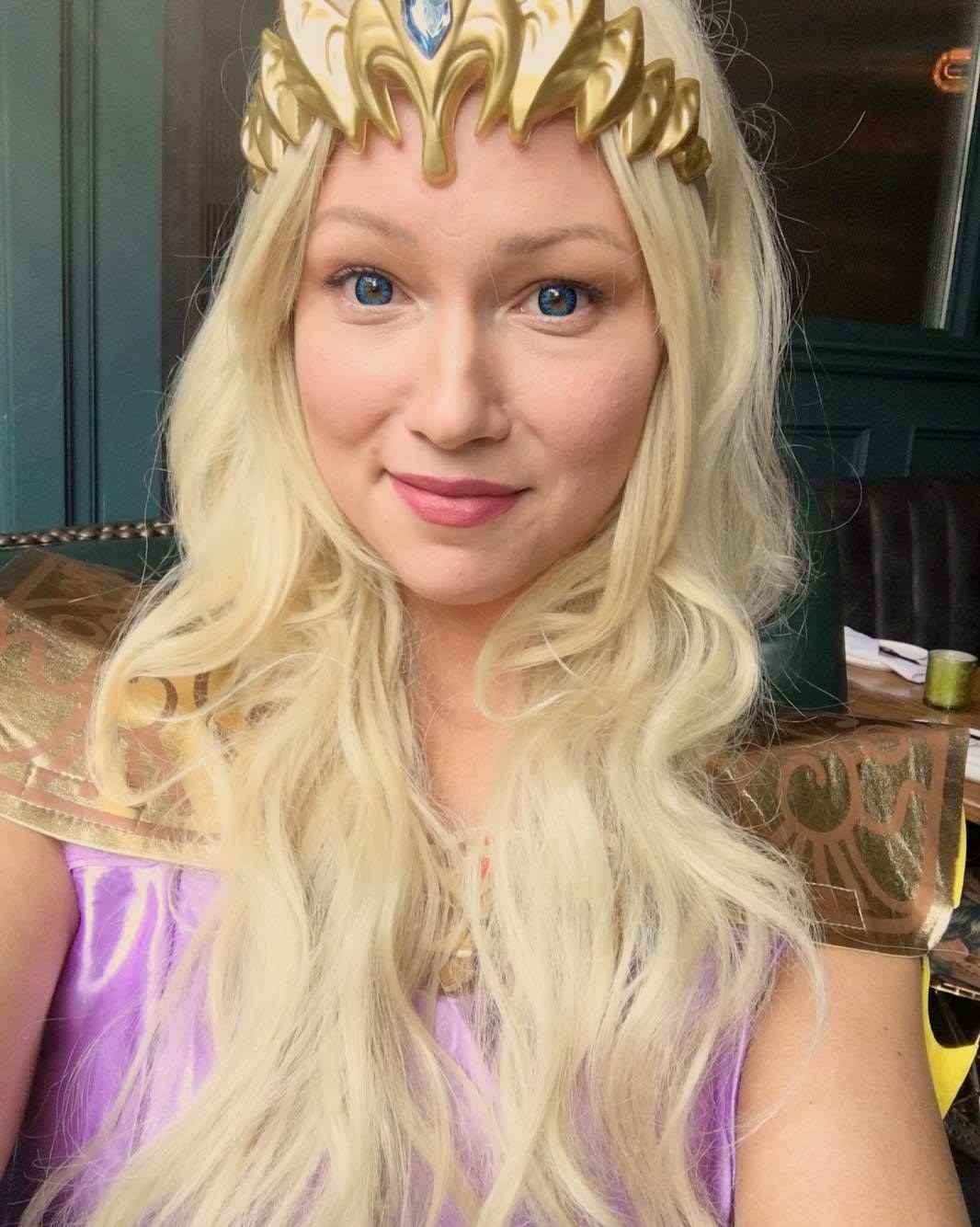 "Congratulations! Your adventure has come to an end," Dawley told Cooper. "But ours is just beginning."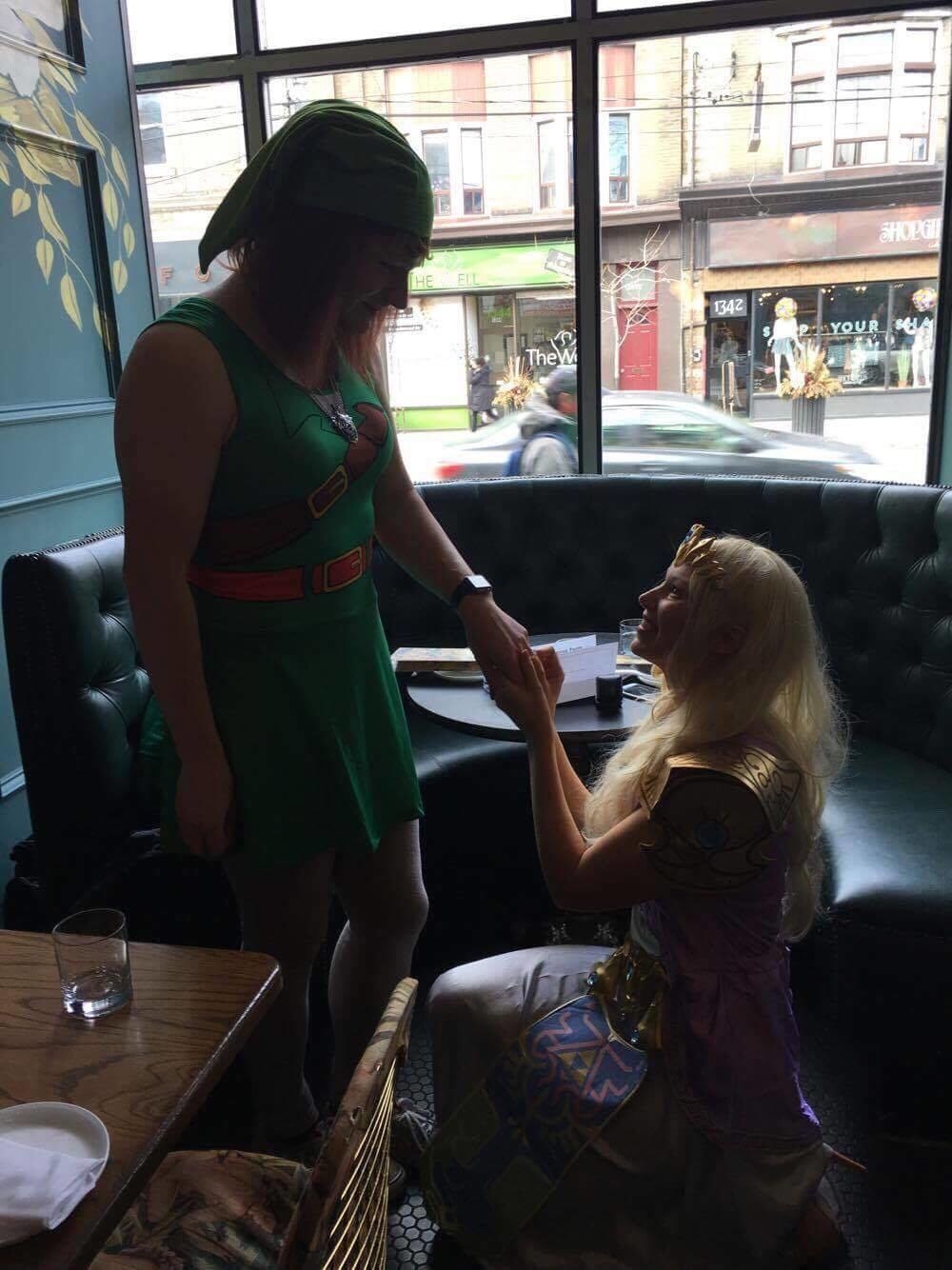 That's when she took out the ring and said, "It's dangerous to go alone. Take this."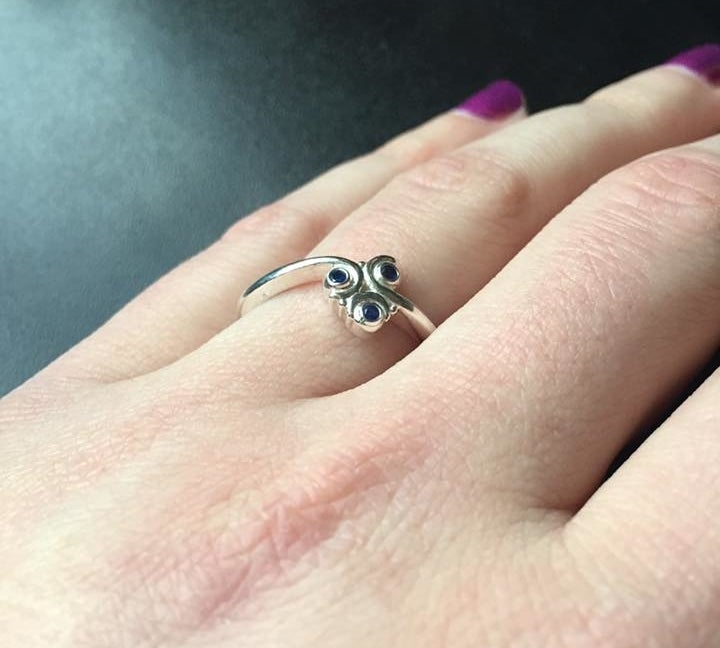 The night capped off with a surprise engagement party, complete with a perfectly themed cake.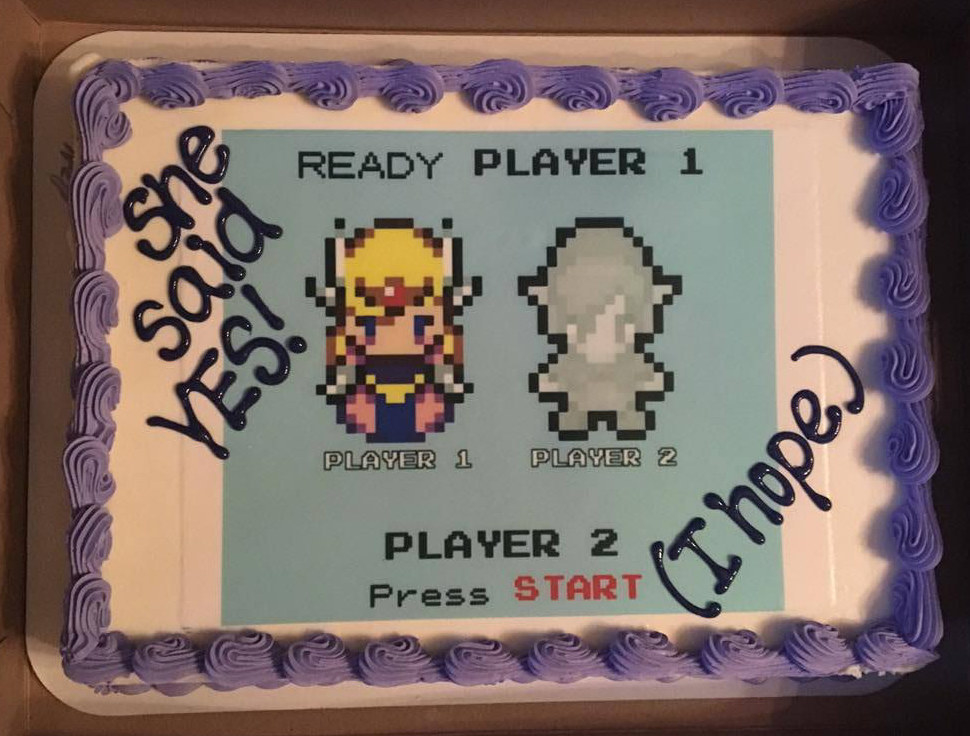 Looks like there are no comments yet.
Be the first to comment!