It's hard to fully appreciate just how genuinely, butt-puckeringly massive whales are until one's close enough to swallow you whole.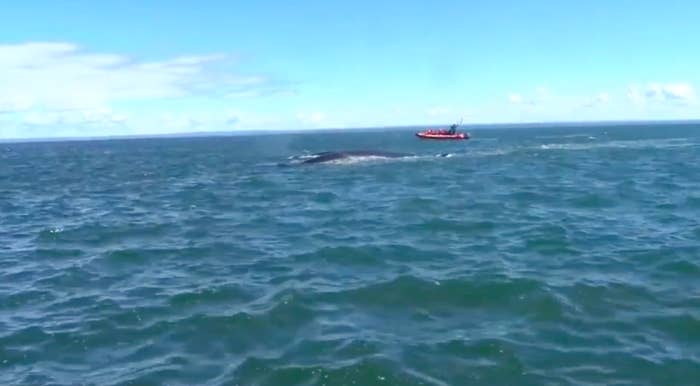 The incredible footage was recorded by Eric Mouellic, a French tourist who was on a whale watching trip near Tadoussac, Quebec.
The whale, which was just grabbing a snack, was also polite enough not to disturb the tourists. Despite the very close encounter, it didn't touch the boat at all before swimming away underneath.