It's easy to get caught up in the picturesque majesty that is Canada's great outdoors. But at some point are we just looking at it rather than experiencing it?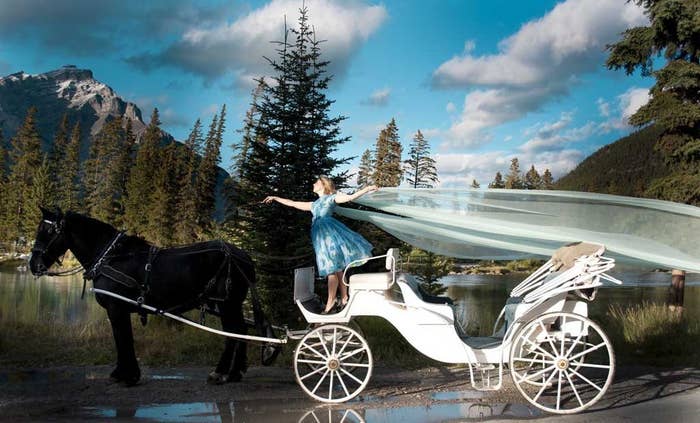 Canadian artist Biliana Velkova is exploring that idea in a series called "Fake Plastic Trees." She calls it Disneyfication — viewing places like Banff in Alberta like a nature theme park rather than nature itself.
"Banff is a beautiful place but it's also a very popular tourist destination," Velkova told BuzzFeed Canada. "I really got to see how people see nature and consume it by taking a photograph or video or selfie, but not necessarily going into the mountain itself."
"Banff has become this postcard of what Canada might be like."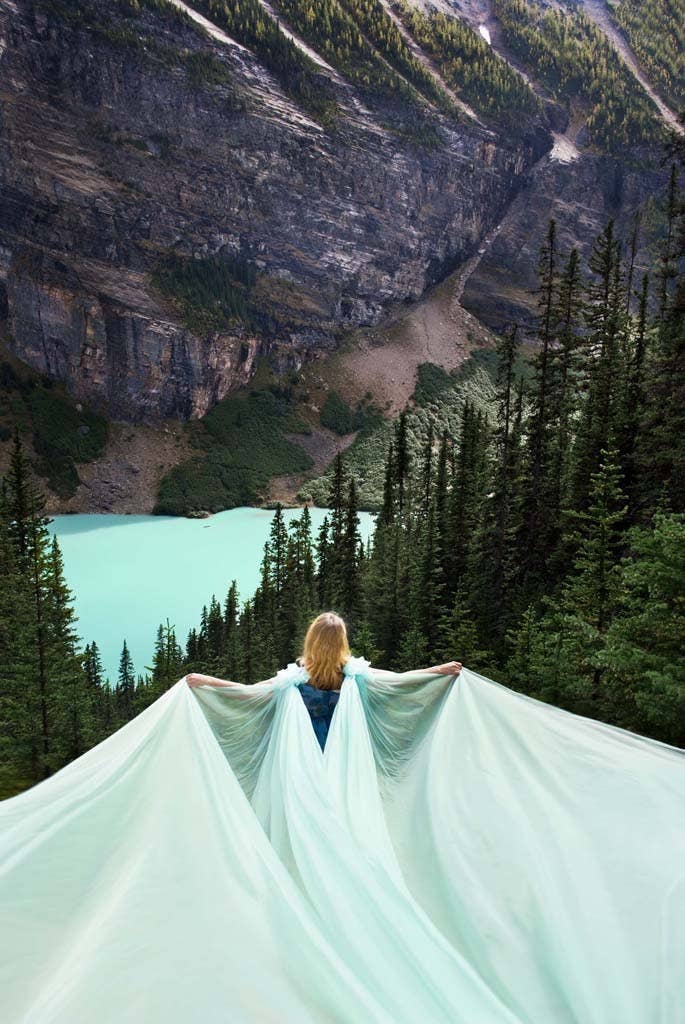 Velkova created the images while in residence at the Banff Centre. By paring princess-like gowns with props like a horse-drawn carriage, she waned to capture a mythologized side of Canada's wilderness.
"The nature itself becomes a prop. I was almost trying to create a fake set in an actual setting," she said. "I wanted to make it so beautiful that it looks fake."
Growing up in Bulgaria, Velkova's perception of Canada came from picture-perfect images in books and films. When she arrived in Canada as a young adult, she got to experience it as it really is. It's that contrast that she captures in the photos.
"To me, it's a lot more rugged. It's real. It's so wild," she said. "Especially living in the prairies, I was absolutely amazed by the vastness of the rugged Canadian nature."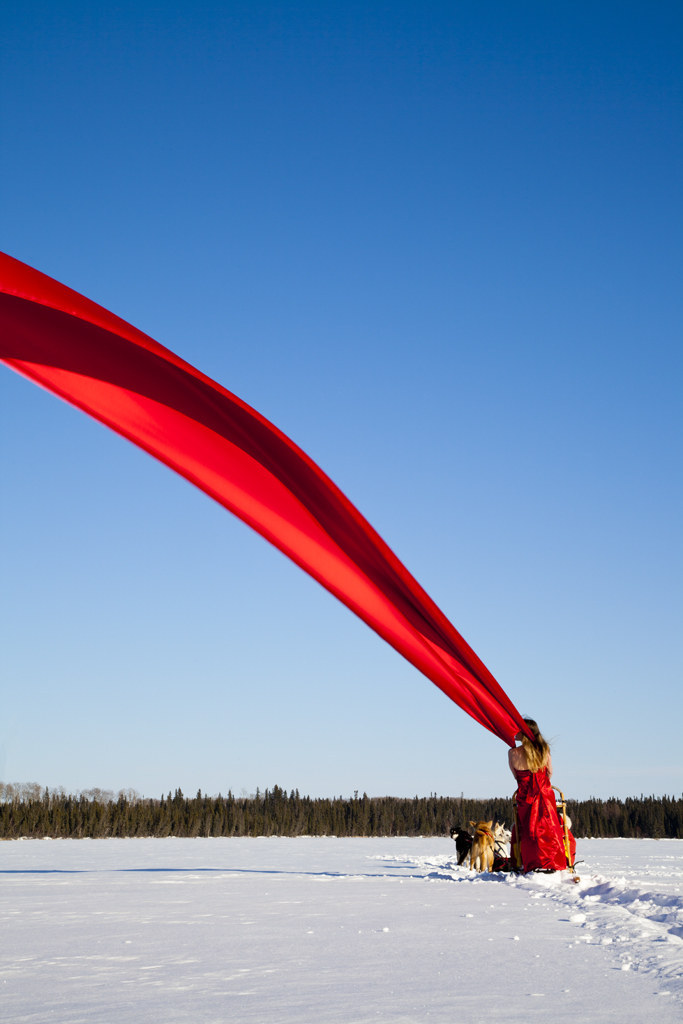 In keeping with the theme, the series also includes photos of bright, plastic palm trees Velkova noticed dotting Saskatoon. Like a different type of fake set.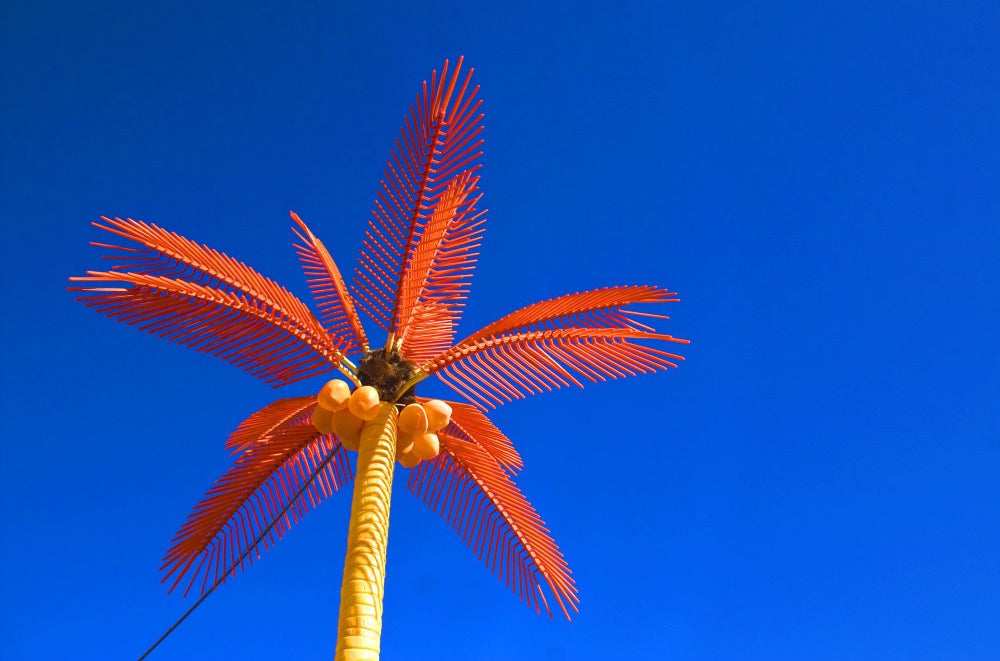 "I thought it was so interesting that I'd be walking in a snowstorm and suddenly this bright orange neon palm tree would pop up," she said.
Despite the bright blue skies, the images were taken in frigid winter weather, adding to how out of place they seem.