Doaa Mohamed's mother has always dreamed of her daughter's wedding day, but a decision from Citizenship and Immigration may mean she won't be there to see it happen.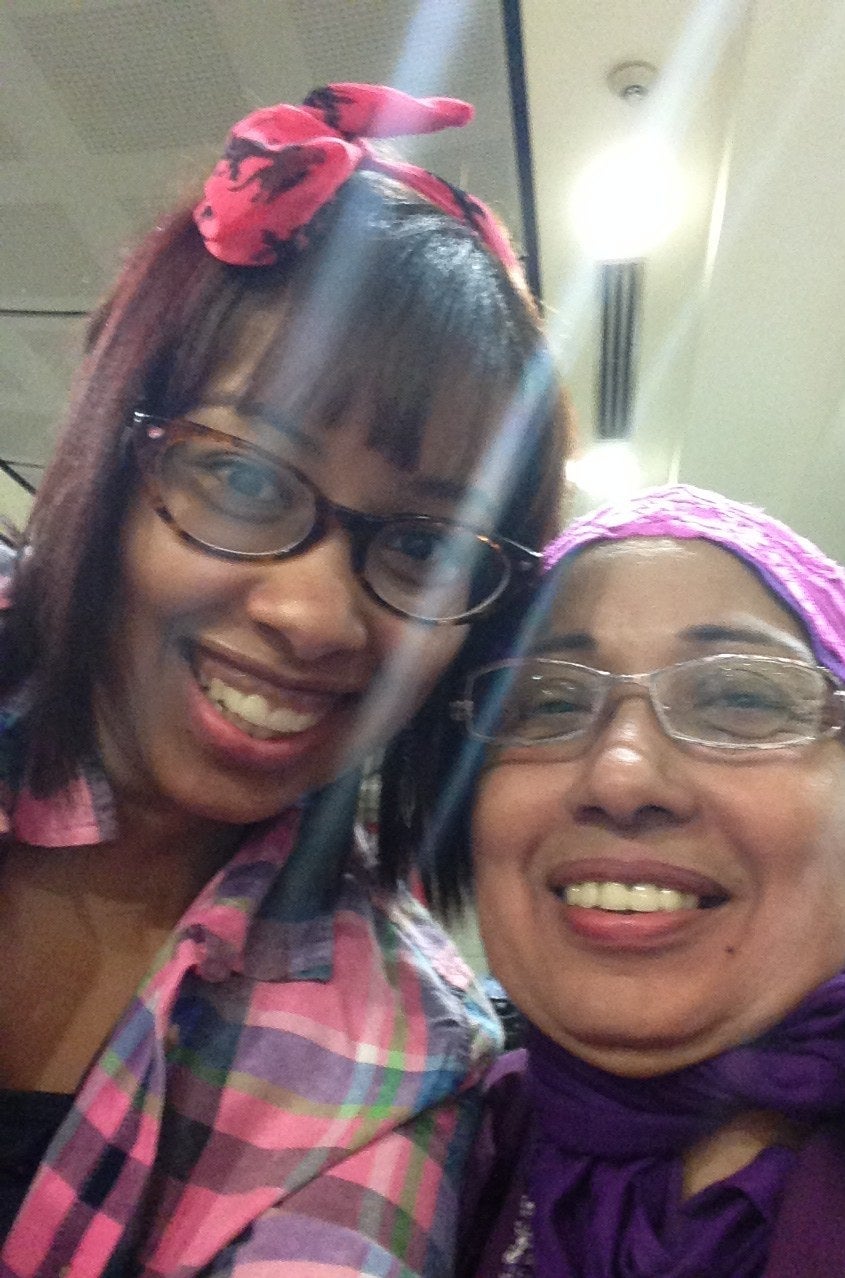 Mohamed, 29, moved to Vancouver five years ago, leaving her mother, Nabila Ahmed, behind in Egypt. She's since met her Canadian fiancé, Marco Pennino.
With the wedding set for August 1, her mother applied for a visa to visit Canada in June, only to have it rejected 48 hours later. It's the third time Ahmed has been turned down, and the third time Citizenship and Immigration has expressed concern that she would stay in Canada.
"They said they because I'm an only child so her ties in Canada are stronger than Egypt so they're worried that she'll stay in Canada," Mohamed told BuzzFeed Canada. She said her mother has no intention of staying in the country.
Although Mohamed said they provided financial statements, the ministry also cited a lack of sufficient funds for the trip.
"We said my fiancé and I will cover her stay and she can stay in our apartment," said Mohamed. But still, no dice.
"I don't care if they give her 24 hours … I just want her at that moment."
Mohamed said she wouldn't be as upset if this were any other occasion, "but this case is completely different because it's just one day in a lifetime. That's why I decided to make a petition."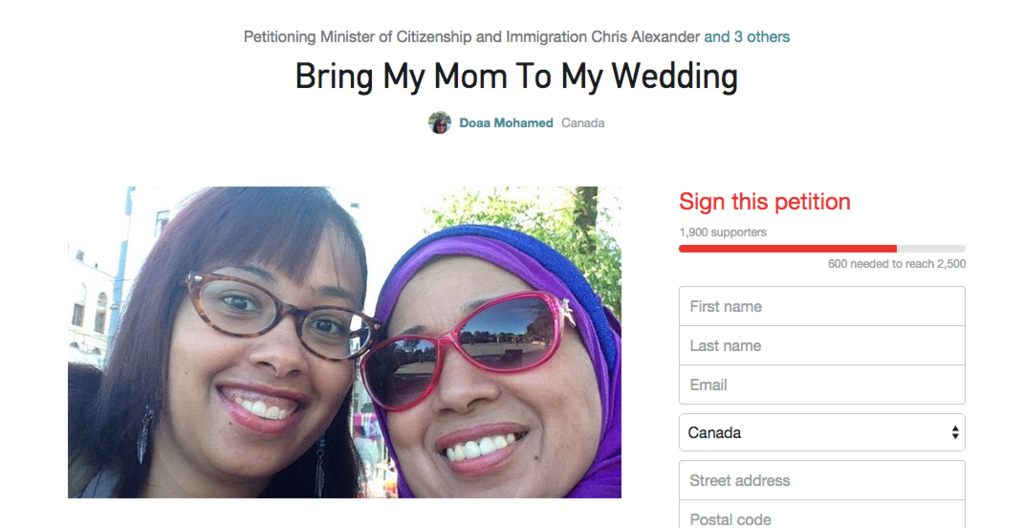 With just over three weeks to go, Mohamed knows there's not much time left. But to have her mother at the wedding would mean "like, everything."
The last time her mother was granted a visa to visit Canada was after Mohamed attempted suicide in 2010. In a blog post, Mohamed questioned why her mother was given a six-month visa that time but can't even get a short stay now:
I keep asking myself, why should a mother be forced to come when her child's life is at stake, but blocked when they have a reason to celebrate together? Why should a woman be punished for neither working, nor remarrying, by being barred from even visiting her only child in Canada? Why is there discrimination against specific nationalities when it comes to simple family visits?