Alberta MP Randy Boissonnault is now the LGBTQ2 special adviser to the prime minister, and he's starting the role with a very full plate.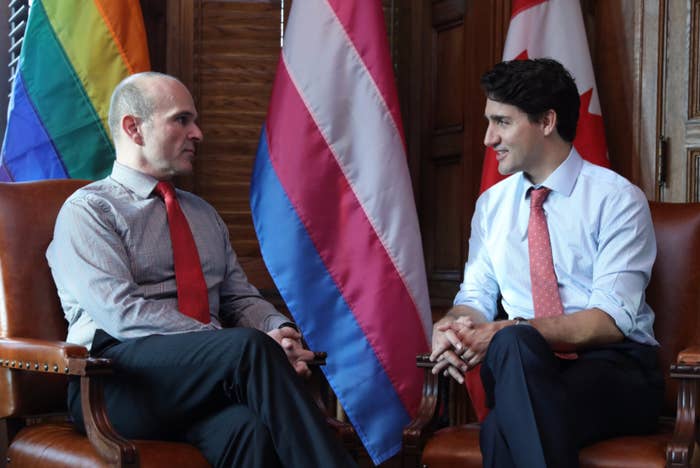 "I am proud to say that in moving to repeal Section 159 of the Criminal Code today, the Government is addressing an issue that has been of concern to the LGBTQ2 community for many years," said Boissonnault in a statement.
Boissonnault met with a group of LGBTQ2 activists prior to Trudeau's announcement.
These announcements, along with a trans rights bill that has passed its second reading, are part of the Trudeau government's push for "upholding the right of every individual in Canada to equal protection and equal benefit of the law, without discrimination."