Gay men can now donate blood in Canada if they've been abstinent for a year.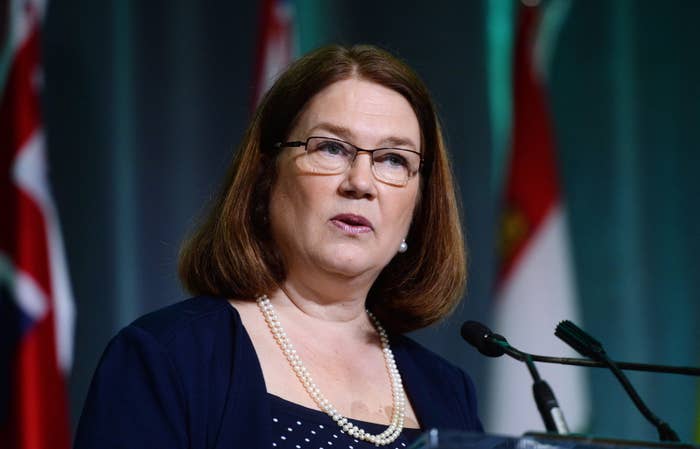 Previously, men had to abstain from sex with other men for five years to give blood in Canada. On Monday, Canada's health department released a statement saying it had accepted proposals from the country's two blood agencies — Canadian Blood Services and Héma-Québec — to lower the ban to one year.

"These proposals included scientific data demonstrating that the change would not result in any reduction in safety to recipients of donated blood," the statement said.
Canadian Blood Services said the change takes effect on Aug. 15.
The Liberals had promised before the election to eliminate the ban altogether. Health Minister Jane Philpott said Monday's announcement was not "a radical change."
"That being said, I would rather see Canada take a step in the right direction than stand still," Philpott said in a statement.

The United States also imposes a one-year abstention period on gay men who want to donate blood. Both bans, once indefinite, originate from the HIV crisis of the 1980s. Canadian Blood Services says that at the time, gay men "were noted to be a particularly high-risk group."
The American policy has been the focus of debate recently as a result of the mass shooting at an LGBT nightclub in Orlando, Florida. Many members of the gay community wanted to donate blood to help the victims, but couldn't due to the ban.
"When our community is attacked, we want to help," 21-year-old Jay Franzone told BuzzFeed News last week. Franzone is abstaining from sex for one year to donate blood and bring attention to the issue.
"We want to be there. But we can't because we're gay. Discrimination is still alive and well in outdated federal policies."
The Orlando shooting also brought attention to Canada's policies.
On Monday, some people applauded the Canadian government for reducing to ban to one year.
Others, however, accused the Liberals of breaking their election promise.
But Philpott said she's "confident that any remaining barriers to MSM blood donation will be removed – it is only a question of when."
She said Canadian Blood Services and Héma-Québec are reviewing their policies and will consider changes "that ensure blood donation policies are gender-neutral and behaviour-based."
She said the federal government is also giving the two blood agencies $3 million for research and an international seminar on blood donation policies.
Health Canada said it will be monitoring new blood donations for any increase in HIV or other infection rates.