When it came time for Kelin Flanagan and Spencer Taubner to pick a location for their engagement photos, they knew nothing would be more beautiful than the Canadian Rockies.
The Edmonton couple headed out with their photographer last Saturday to Banff National Park in Alberta, aiming to hike to Helen Lake.
Some bad weather prevented them from reaching Lake Helen, but they found a rocky area near the hiking trail to stop for some photos.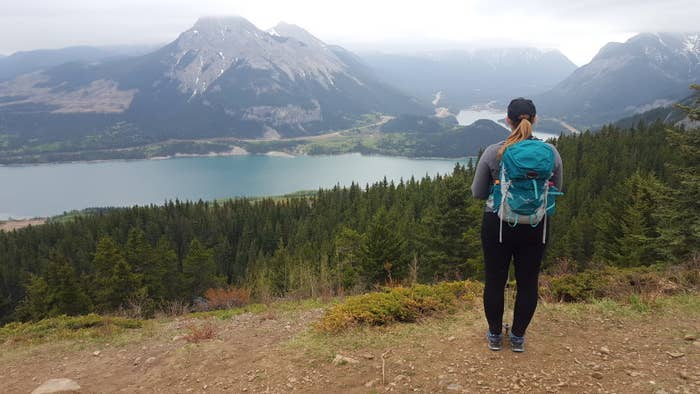 "We started to get all set up and we noticed at least two of these squirrels running around," said Flanagan.
Ground squirrels are a pretty common sight in the Rockies and one in particular kept coming closer to the couple.
And that's when magic happened.
"Spencer and I were really focused on taking a nice romantic photo when one squirrel popped his head up."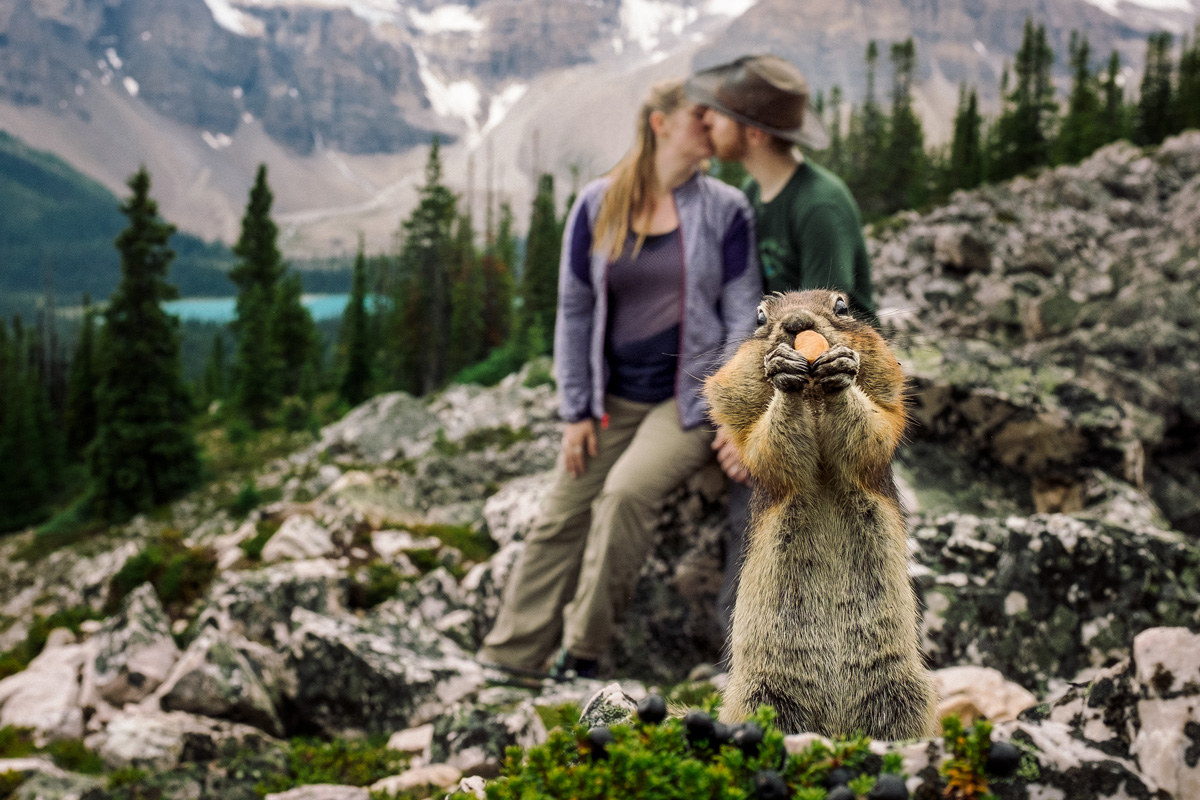 The best part might be its expression — like he's confused as to why a camera is interrupting his snack.
"He was a very expressive little squirrel," said Flanagan. "We just couldn't stop laughing."
Aside from the photobomb and the bad weather, Flanagan also managed to fall into a lake during another part of the shoot. So, overall, it's a day they won't soon forget.
"Between that and the squirrel, I don't think I could have had a more entertaining photo shoot day," she said.
The photo is also providing endless amusement for friends and family. Flanagan and her fiancé actually have squirrels in their attic at home, so they just can't get away from the critters.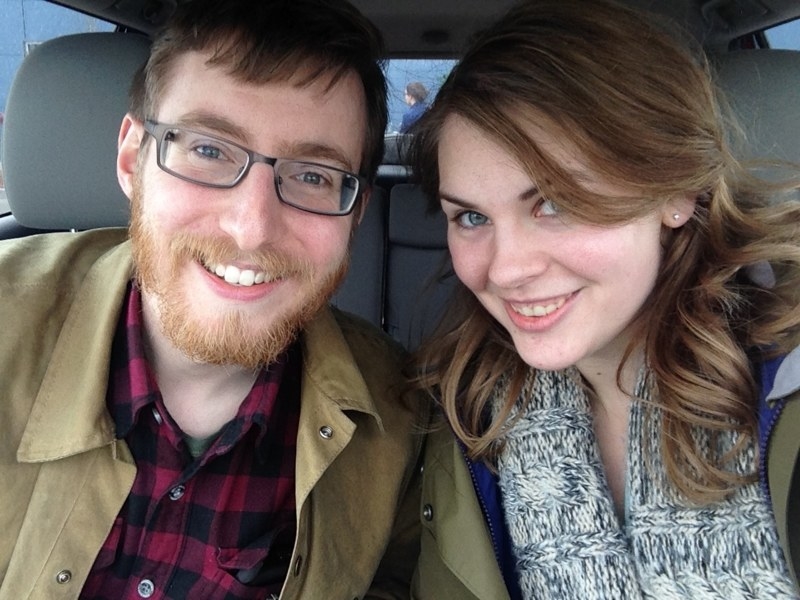 "We just have to accept it," said Flanagan, laughing.
And if the couple still needs a wedding theme, squirrels are a pretty original idea.