So, the Emmys are looking a tad bit different from past years, but that definitely did not stop Zendaya from dressing in two (2) phenomenal outfits and winning her first freaking Emmy.
Not only did she win Best Lead Actress in a Drama Series, but she became the YOUNGEST person to win that award ever.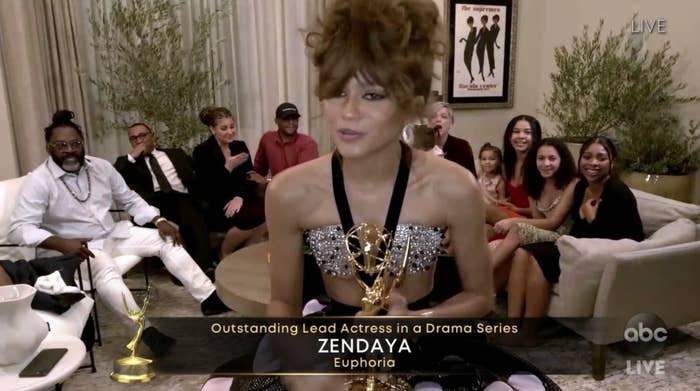 Needless to say, people are ✨thrilled✨:
2.
3.
6.
7.
9.
10.
12.
13.
14.
15.
16.
17.
So congrats on the win, Zendaya! You deserve it!!!