Mike Flanagan's newest series, The Midnight Club, dropped on Netflix just last weekend, and people are already buzzing about how perfectly spooky it is.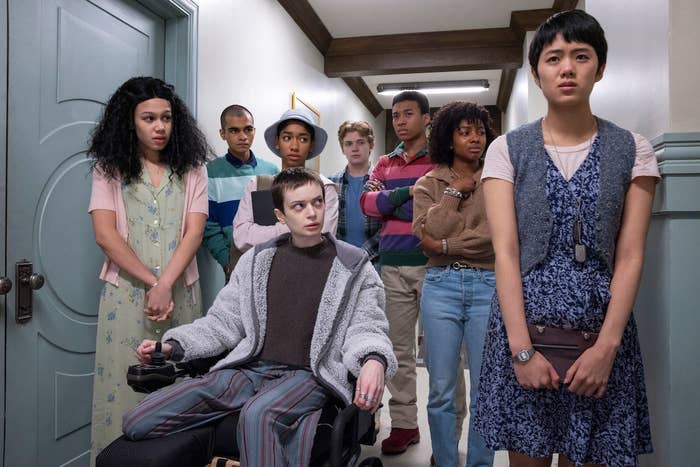 This year at New York Comic-Con, the cast and creative team behind The Midnight Club sat down to chat about all their favorite behind-the-scenes secrets and stories.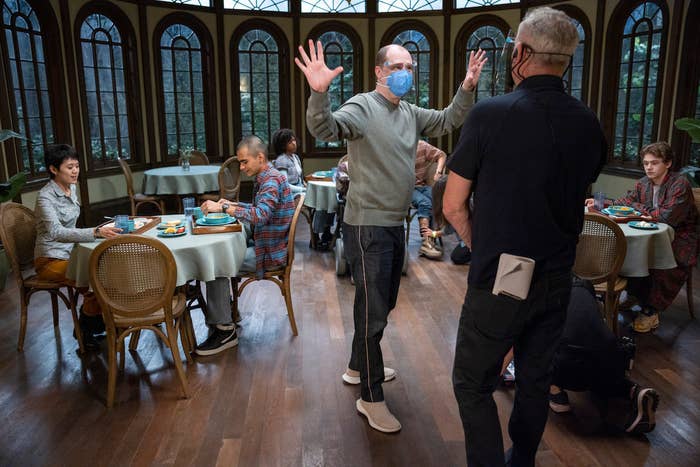 Here's everything they shared about the show:
1.
Mike Flanagan and his team of creators actually broke a Guinness World Record for the amount of scripted jump scares in an episode of TV — there are 21 total in the first episode of The Midnight Club.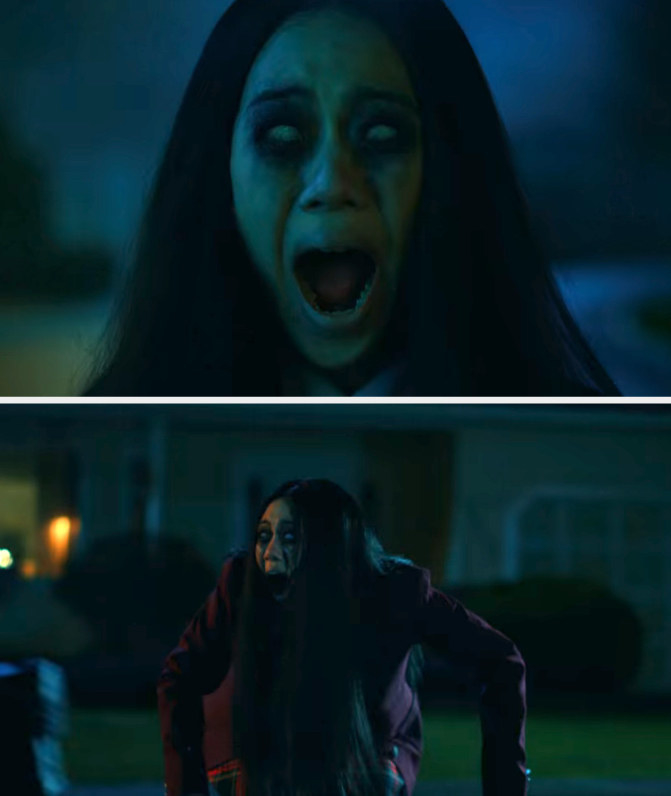 2.
Natsuki's story from Episode 1 is the scene with the most jump scares overall, and Aya Furukawa revealed that the planning was "pretty extensive." There was stunt training and three other body doubles needed while filming it.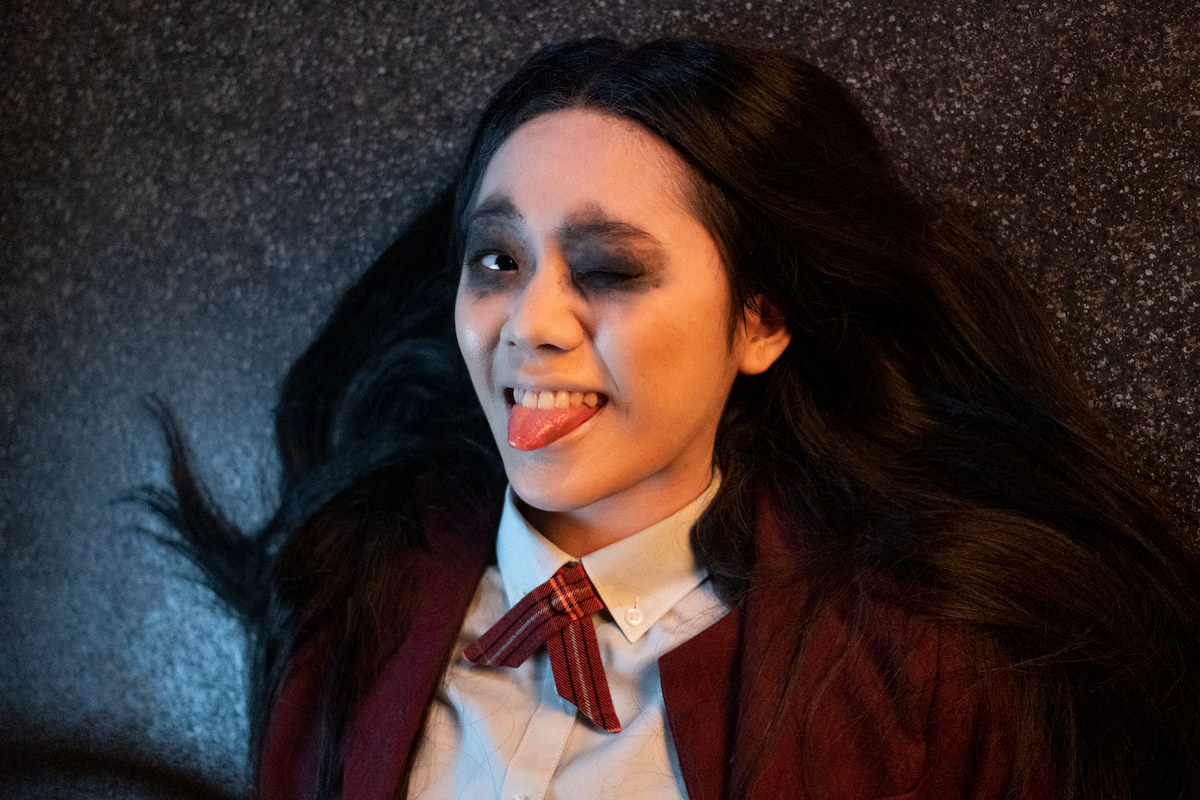 3.
Many Flanaverse alums appear in this series too, but Kate Siegel, Carla Gugino, and Hamish Linklater make special, uncredited cameos in The Midnight Club.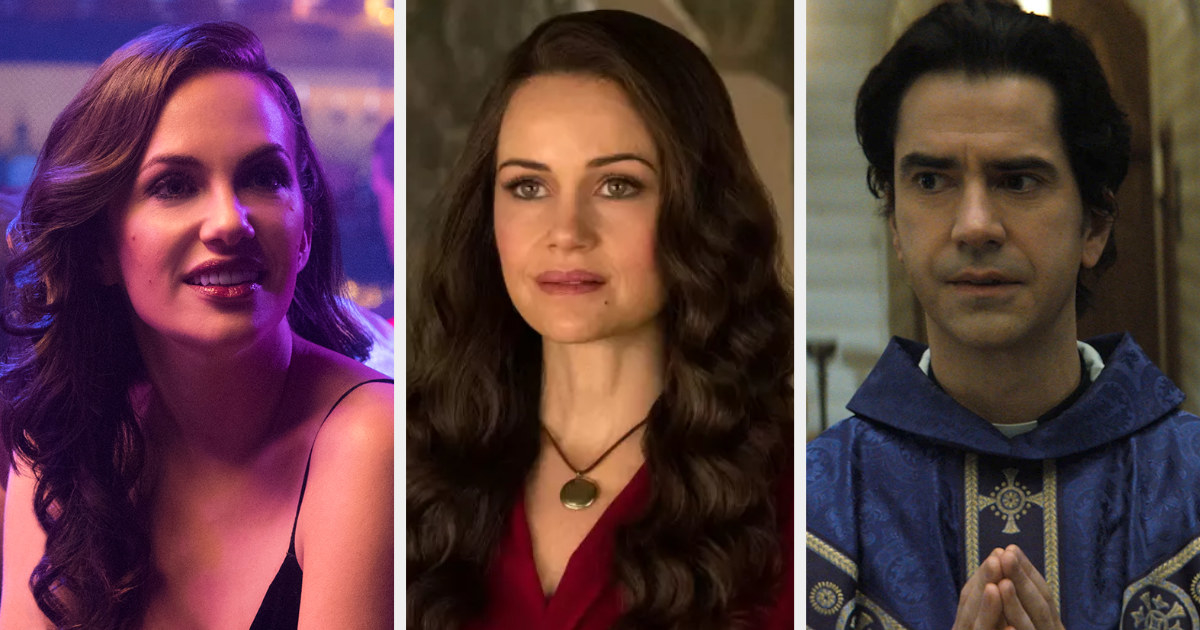 4.
The stories that the characters tell are based on actual novels written by Christopher Pike — the overall concept of the series is even based on Pike's book, The Midnight Club.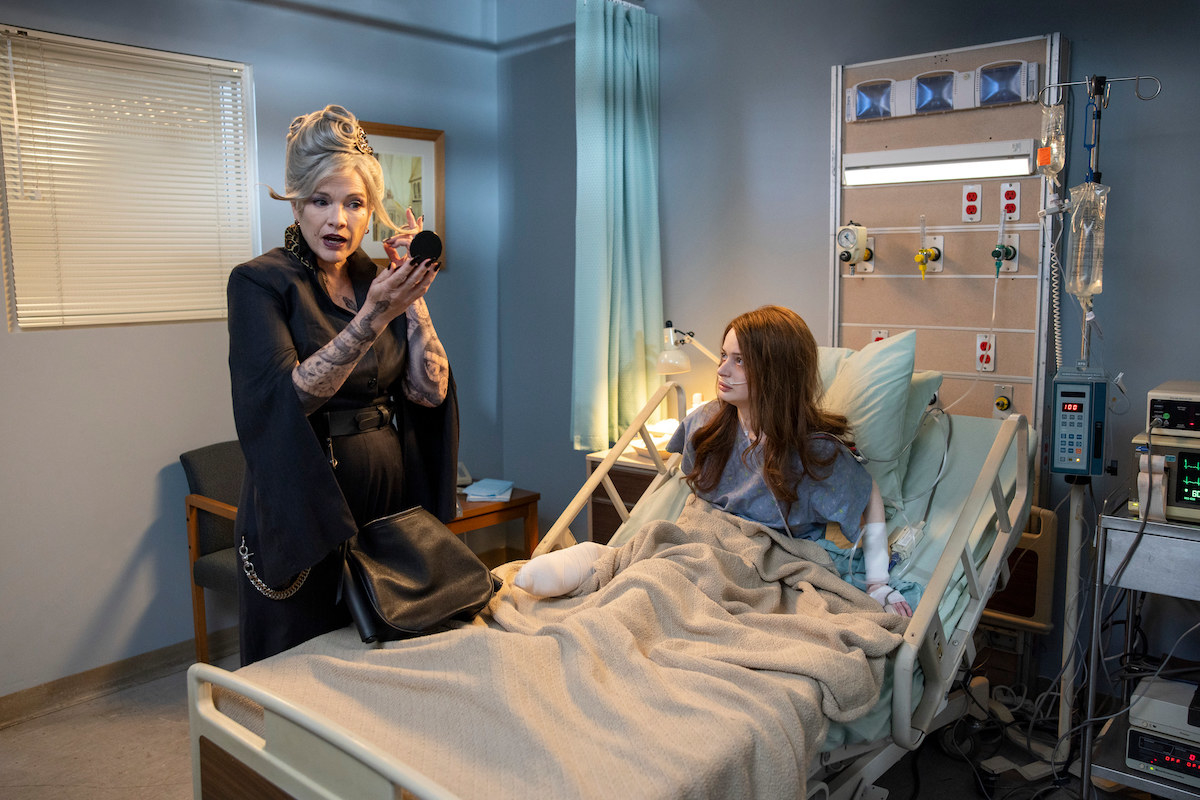 5.
Pike's book Gimme a Kiss was the hardest to adapt for television because it was one of the bigger "departures" from the genre.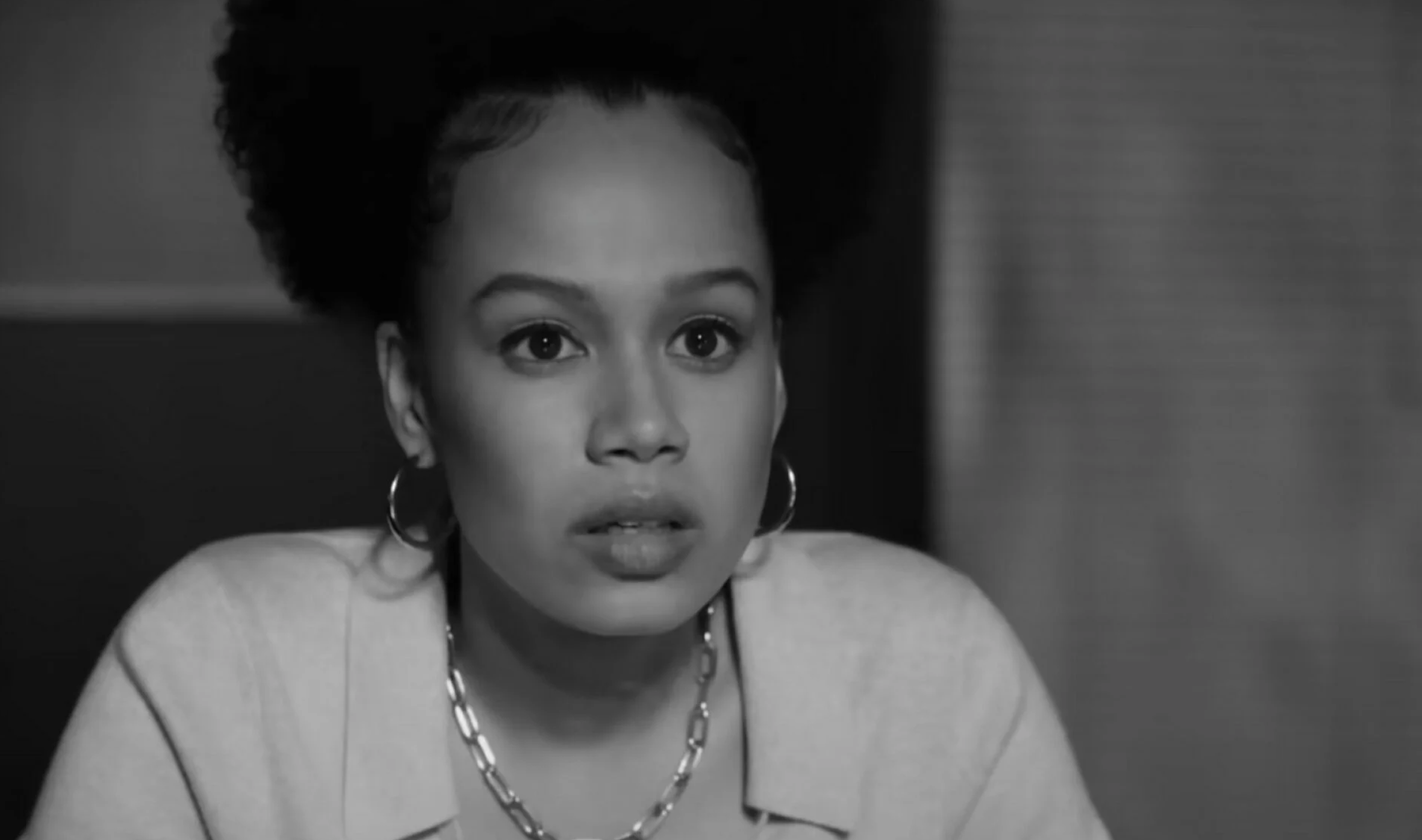 6.
Co-creator Leah Fong shared that she based the character of Ilonka on herself and how she imagined she'd deal with a similar life-changing diagnosis.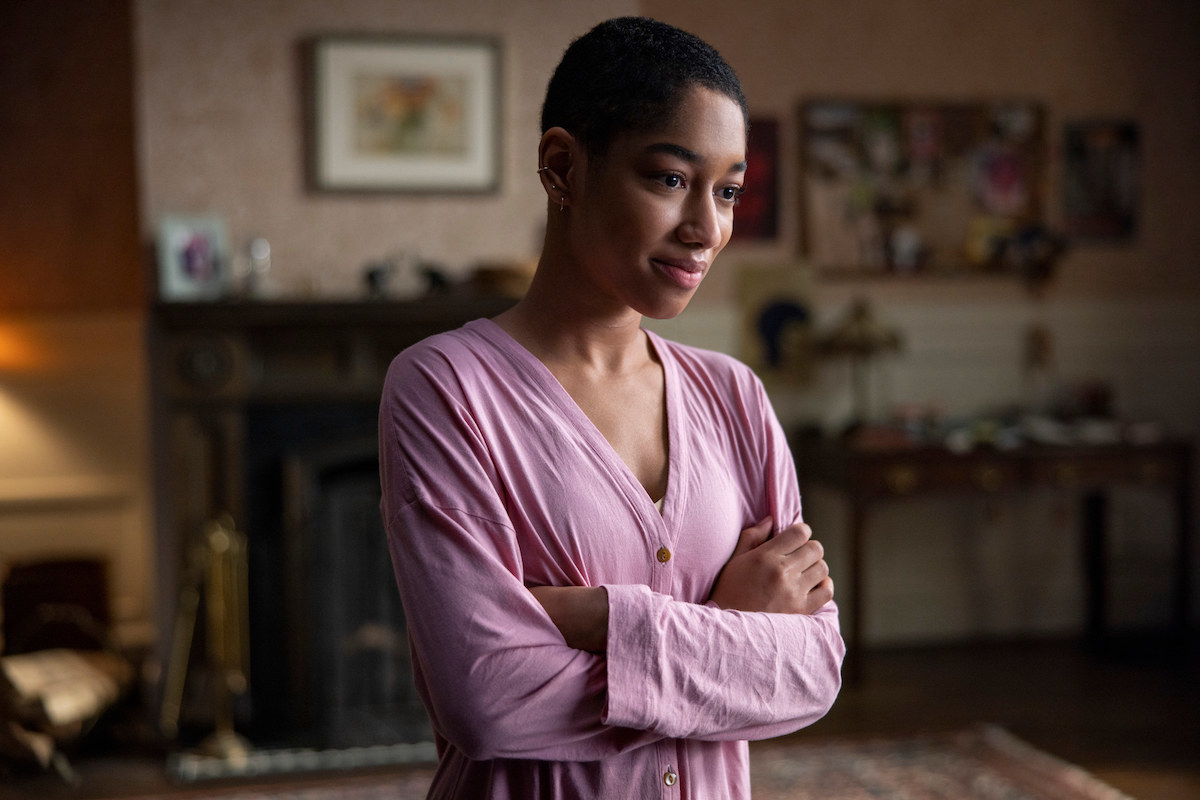 7.
Fong even revealed that in her decade of writing for TV, Natsuki was the first Asian female character that she's ever been able to write for.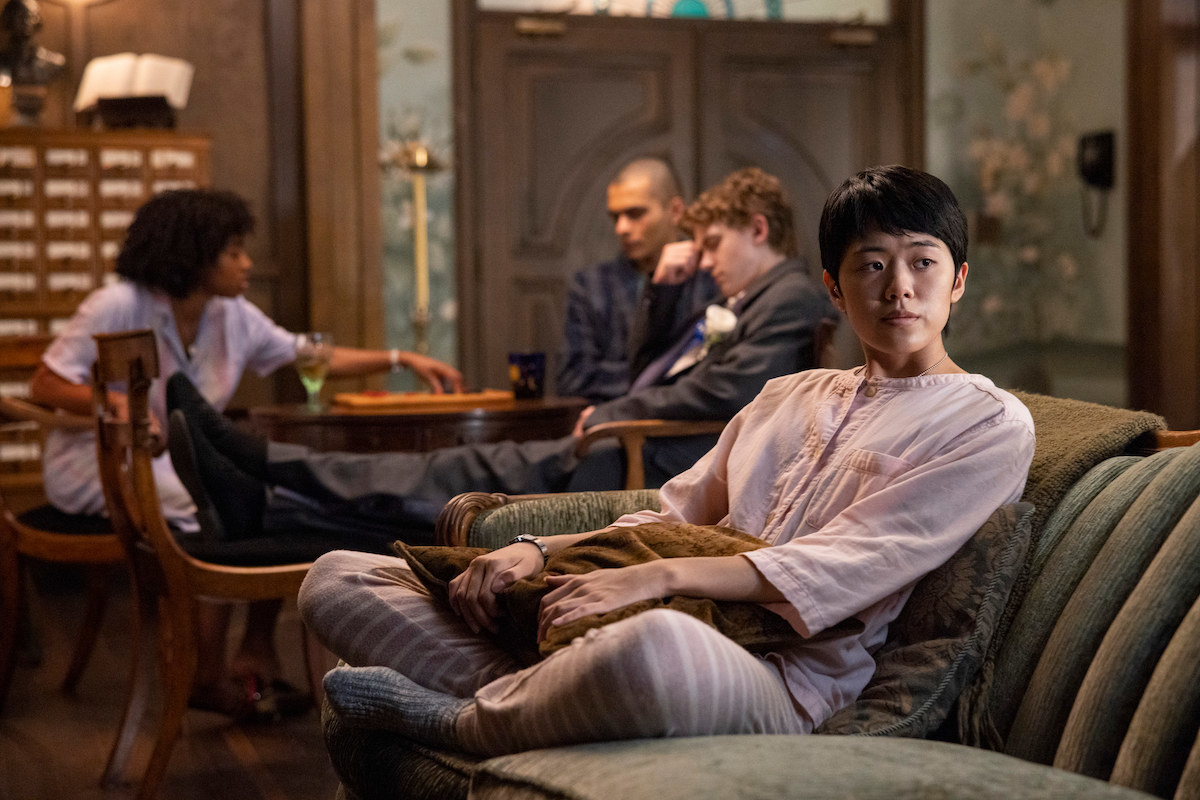 8.
Heather Langenkamp, who's best known for her role as Nancy Thompson in The Nightmare on Elm Street, said she never wanted to go back to the horror genre unless she found a role better than Nancy. After reading the first page of The Midnight Club dialogue, she knew she'd be "so proud" to play the part.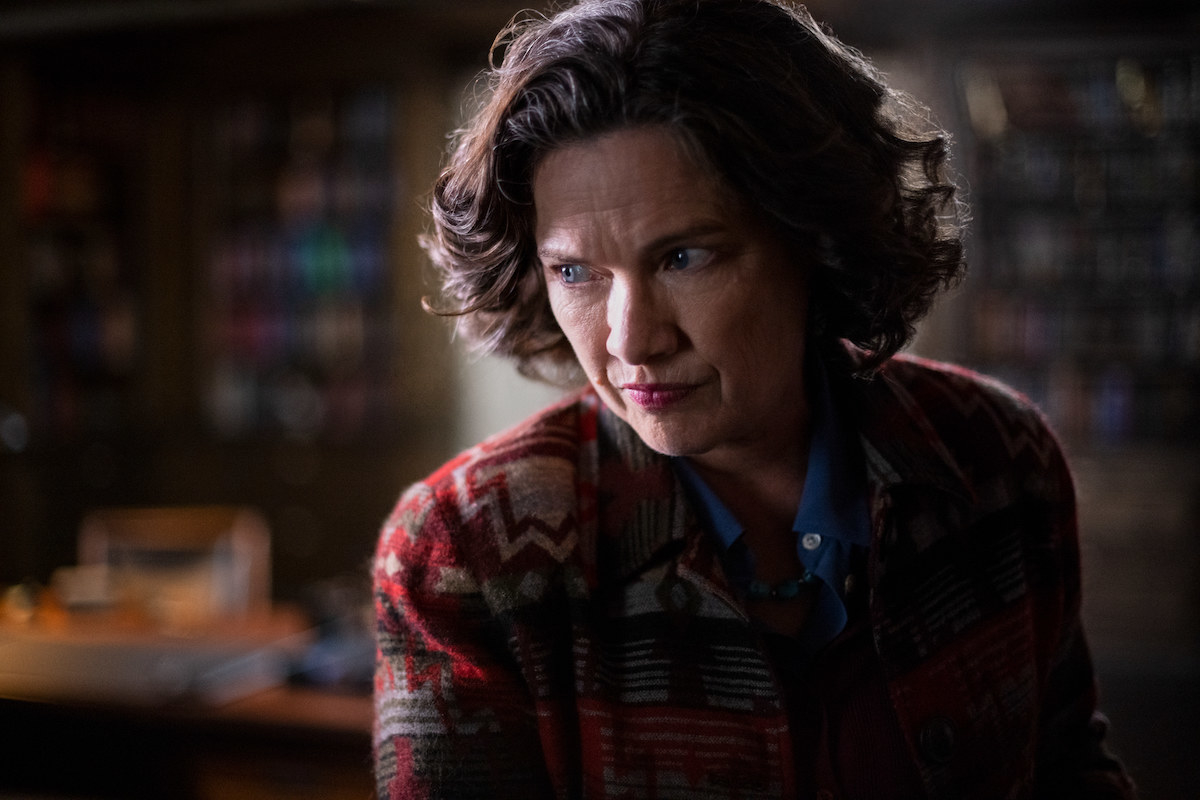 9.
Igby Rigney and Annarah Cymone previously starred in Mike Flanagan's series Midnight Mass and shared that their positive experiences on set were the reason they wanted to return for The Midnight Club.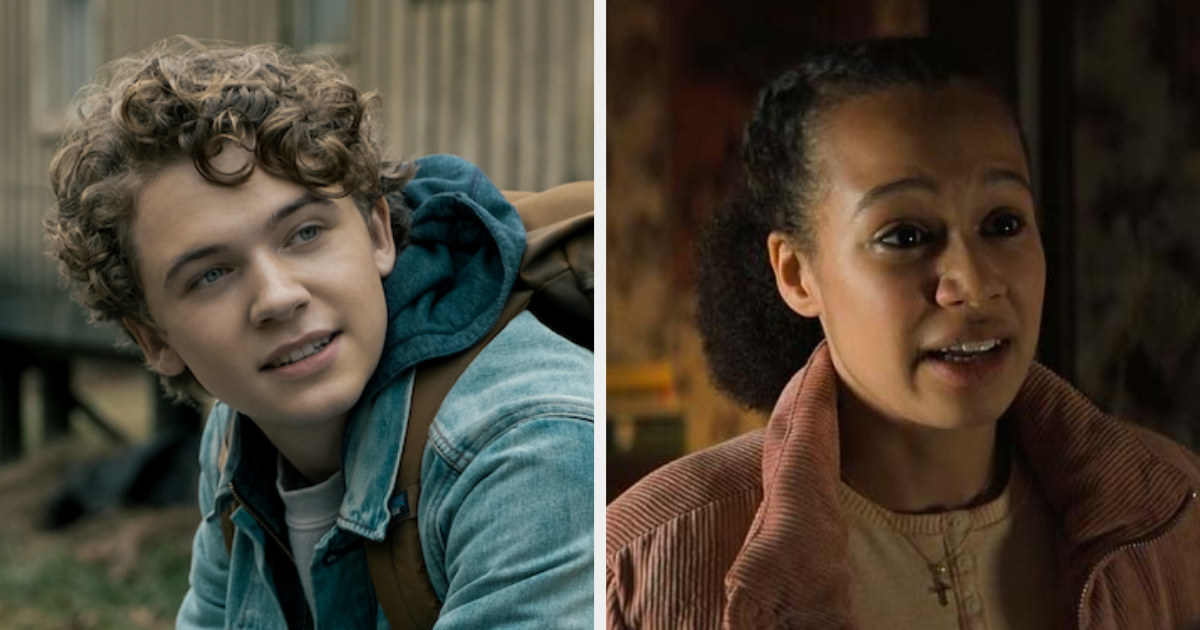 10.
Rigney and Flanagan even created their own shorthand while working together. Rigney explained that whenever he was feeling insecure about a scene, he would go up to Flanagan and say, "Cool, cool?" And if Flanagan was happy with the performance, he'd respond, "Cool, cool." And the scene would be left alone.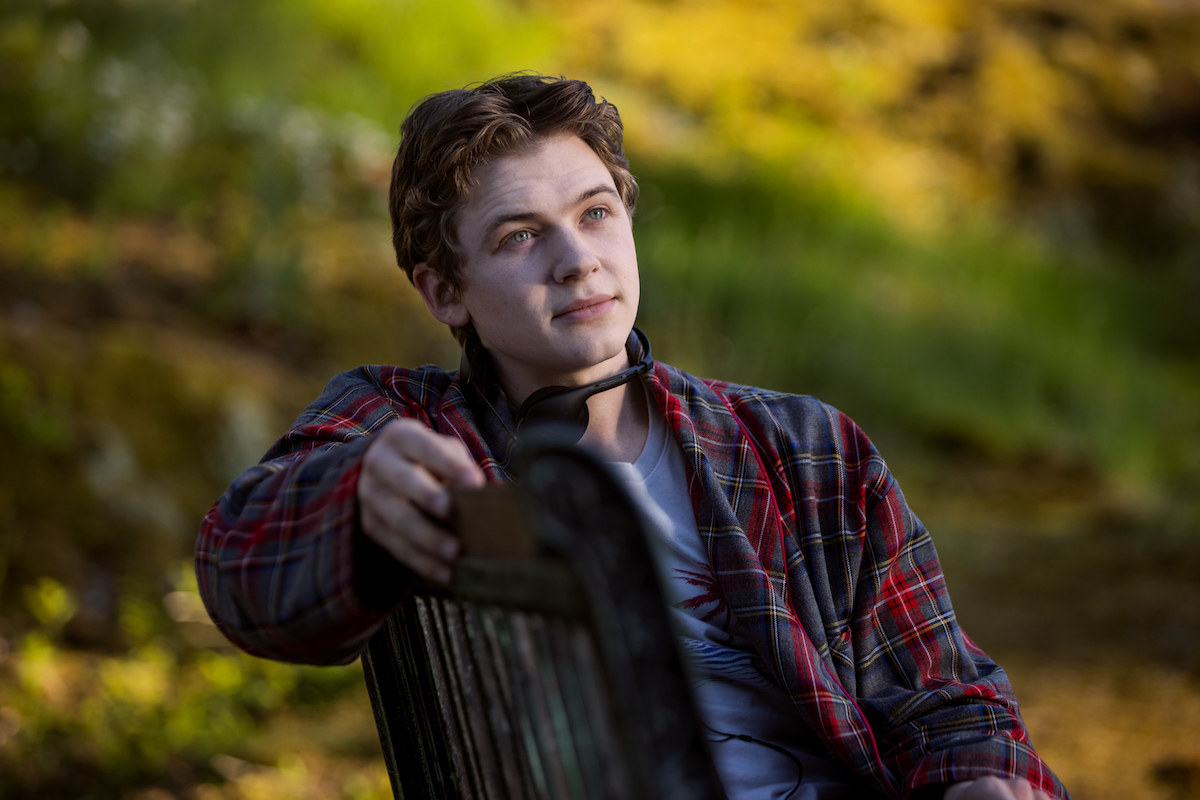 11.
The Midnight Club is actually Ruth Codd's first professional acting gig, and she's already set to return for Mike Flanagan's next series, The Fall of the House of Usher.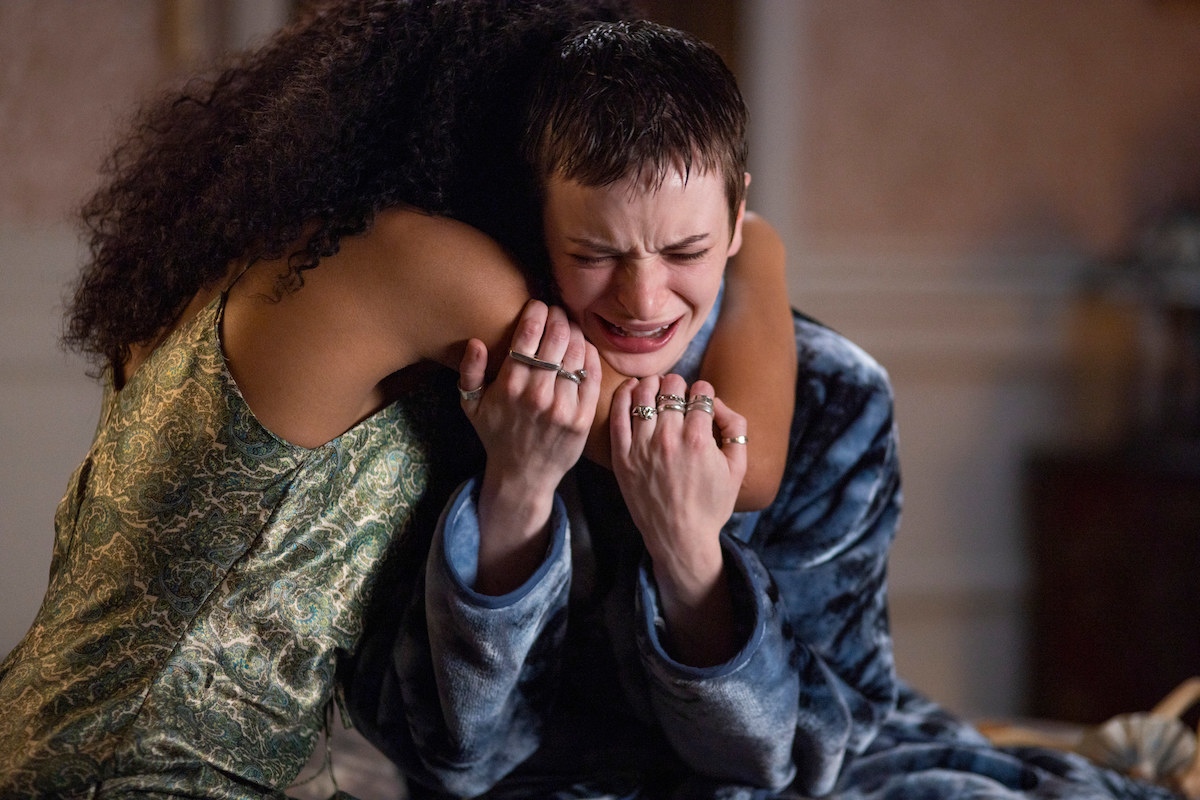 12.
Ruth also said that because she has the "memory of a goldfish," she created "The Jellybean Method" to learn her lines. Basically, if she correctly recites a chunk of lines three times, then she can eat a jellybean.
13.
During their downtime on set, Chris Sumpter and Sauriyan Sapkota would actually break out into song and get their other cast members to join in.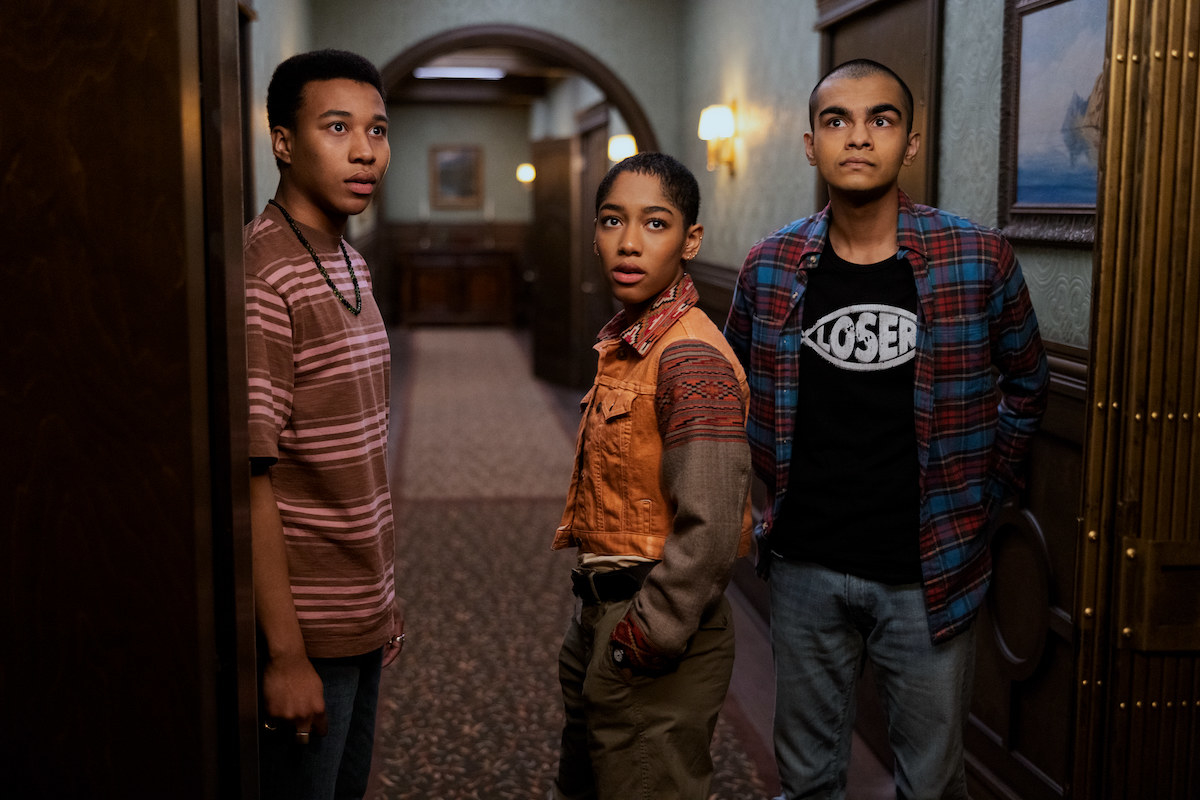 14.
Mike Flanagan shared that the mirror from his 2013 movie Oculus (which has made appearances in several of his other projects) can also be spotted in Episode 6.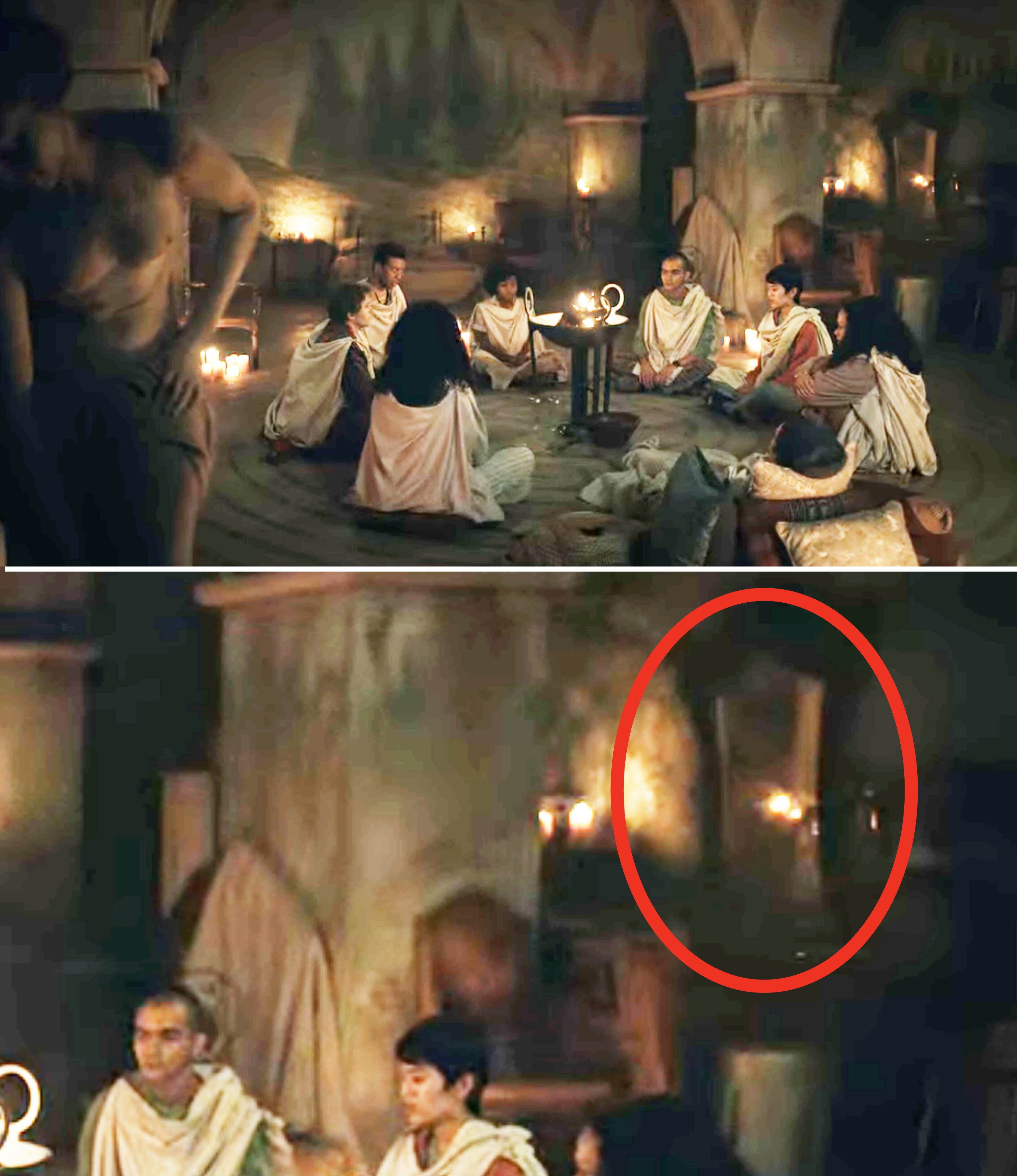 15.
Finally, Sumpter revealed that as filming was winding down, he ended up having no place to stay because the lease on his apartment had ended. Zach Gilford actually opened up his home to Sumpter, similarly to the way Mark found Spence on the street and brought him to Brightcliffe.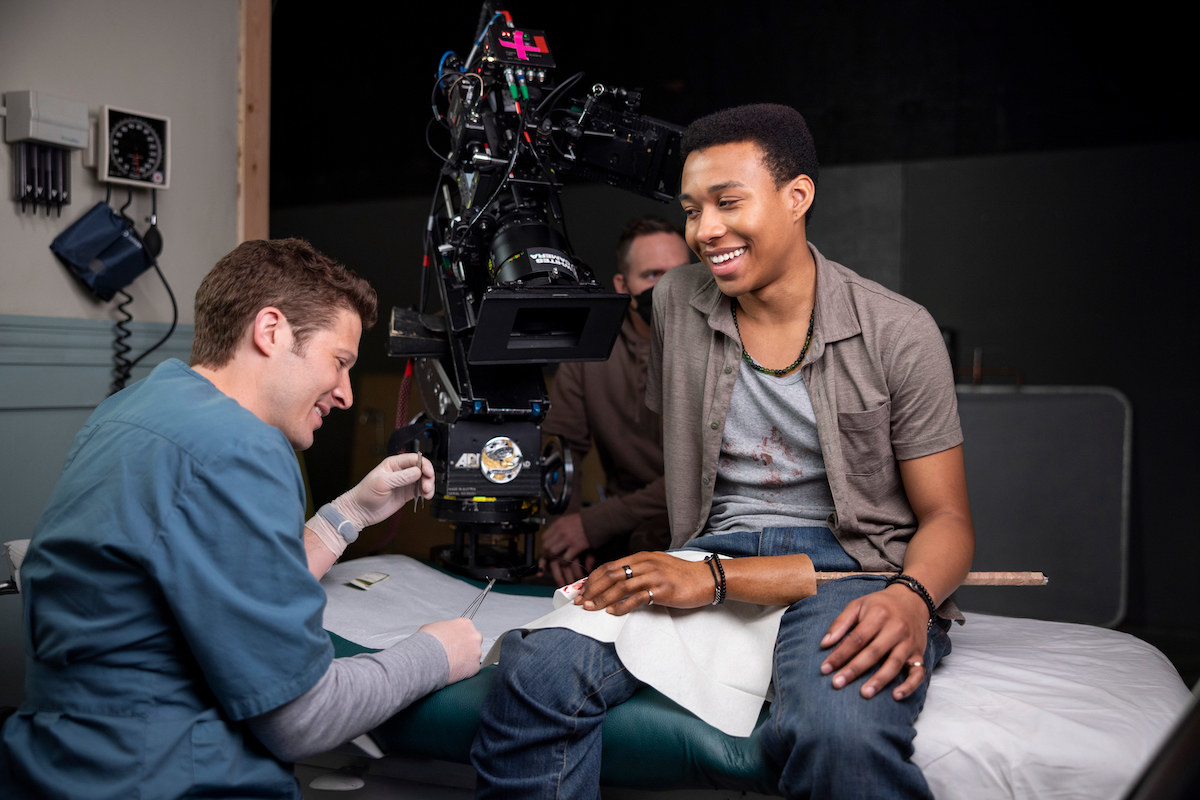 Be sure to watch The Midnight Club, which is currently streaming on Netflix.