As a longtime TV and movie lover, I was verrrrrrry excited when I heard about the incredibly star studded cast of The Gentlemen.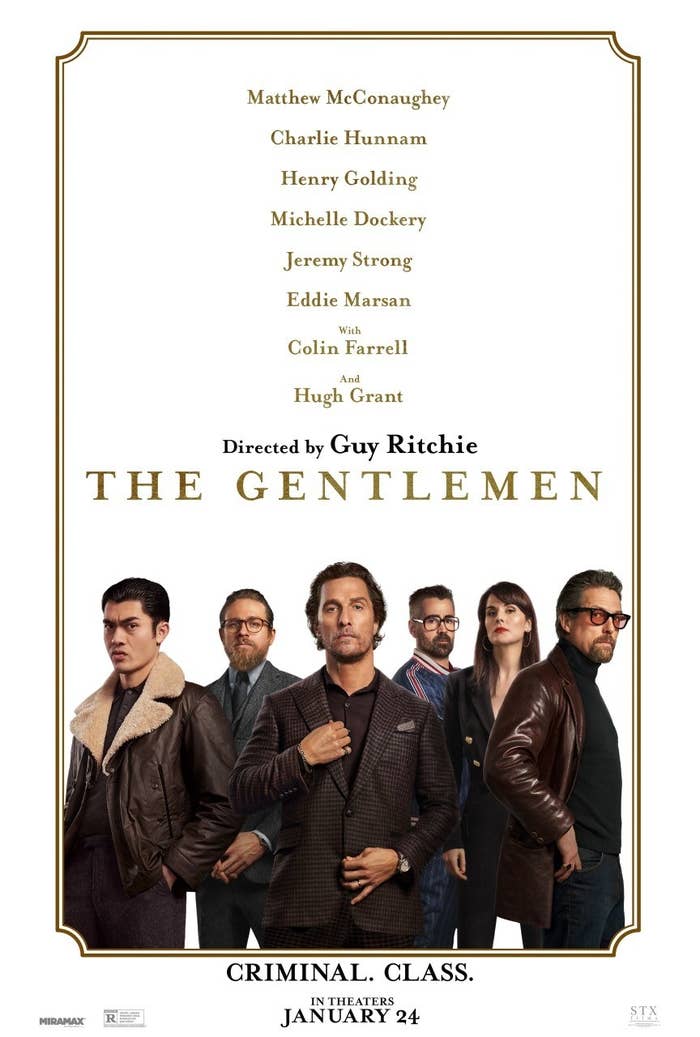 So it was an absolute treat when Matthew McConaughey, Michelle Dockery, Henry Golding, and Charlie Hunnam stopped by for a round of "Who's Who?" and gave each other cast superlatives.
They pointed and laughed a lot.
They told us that Charlie is the feistiest of the bunch.
And that Matthew "comes in with the thunder" — AKA he always nails his scenes on the first try.
They even gave us some shocking news about fellow castmate Hugh Grant.
All in all, they were an absolute delight. Honestly, IDK if I'm more obsessed with this cast or their new movie.
Be sure to go see The Gentlemen in theaters now!