"Saturday Night Live" Stars Beck Bennett And Kyle Mooney Read Your Thirst Tweets, And It Was Truly A Fun 'N' Sexy Time For Us All
"Kyle Mooney kiss me challenge."
by
,
In honor of Saturday Night Live's 46th season, we invited Beck Bennett and Kyle Mooney to read some of your thirstiest tweets about them.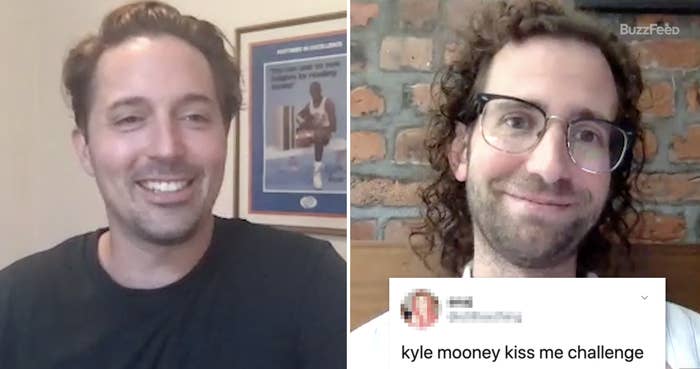 Beck was really into your thirst for him as Vladimir Putin.
Kyle sexily sang some A Star Is Born, and Beck was mesmerized.
Things even got a little NSFW.
And, of course, their banter was *chef's kiss*.
And be sure to watch the new episode of Saturday Night Live tonight at 11:30 on NBC.