Now that we're all fully obsessed with Julie and the Phantoms we had the show's costume designer, Soyon An, chat with BuzzFeed and answer some of our burning questions about the show.
Here's everything we learned:
1.
Julie and the Phantoms is actually Soyon's fifth project with Kenny Ortega.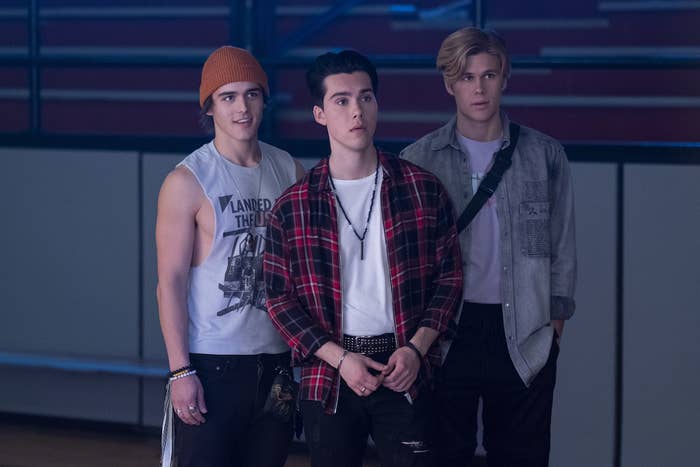 2.
Soyon has been designing costumes for 20 years, and she said her work on Step Up: All In and Jem and the Holograms trained her for working on a scripted show like Julie and the Phantoms.
3.
Even though Luke, Alex, and Reggie died in 1995, Soyon didn't want their clothes to seem too dated, so she built their looks around the more timeless clothing pieces of the '80s and '90s.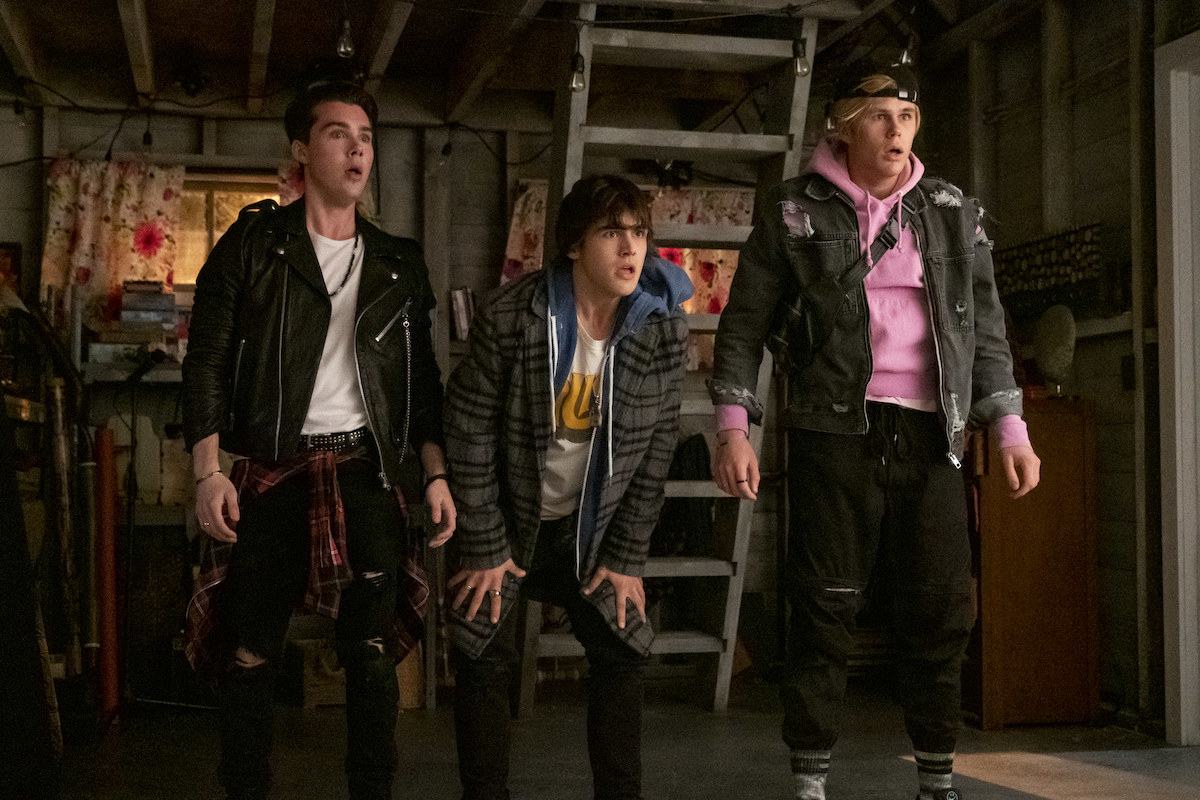 4.
A lot of thought went into creating Luke, Alex, and Reggie's personal vibes because they wanted each guy to have their own identities but still feel like a cohesive band.
5.
Luke's vibe was "heavy metal rocker"...
6.
...Alex's vibe was "street style"...
7.
...and Reggie's vibe was "classic rock."
8.
During his first fitting, Charlie Gillespie — who plays Luke — was on vocal rest, so he had full-on conversations about Luke's costumes with Soyon through a pen and paper.
9.
Charlie also really wanted Luke to wear suspenders under his cut-off shirt, but the idea ended up being cut from the show.
10.
During Season 1, Julie goes through a huge transformation emotionally as she starts to love music again, and that journey was also shown through her clothes.
11.
In fact, Julie's butterfly look is meant to represent her metamorphosis throughout Season 1.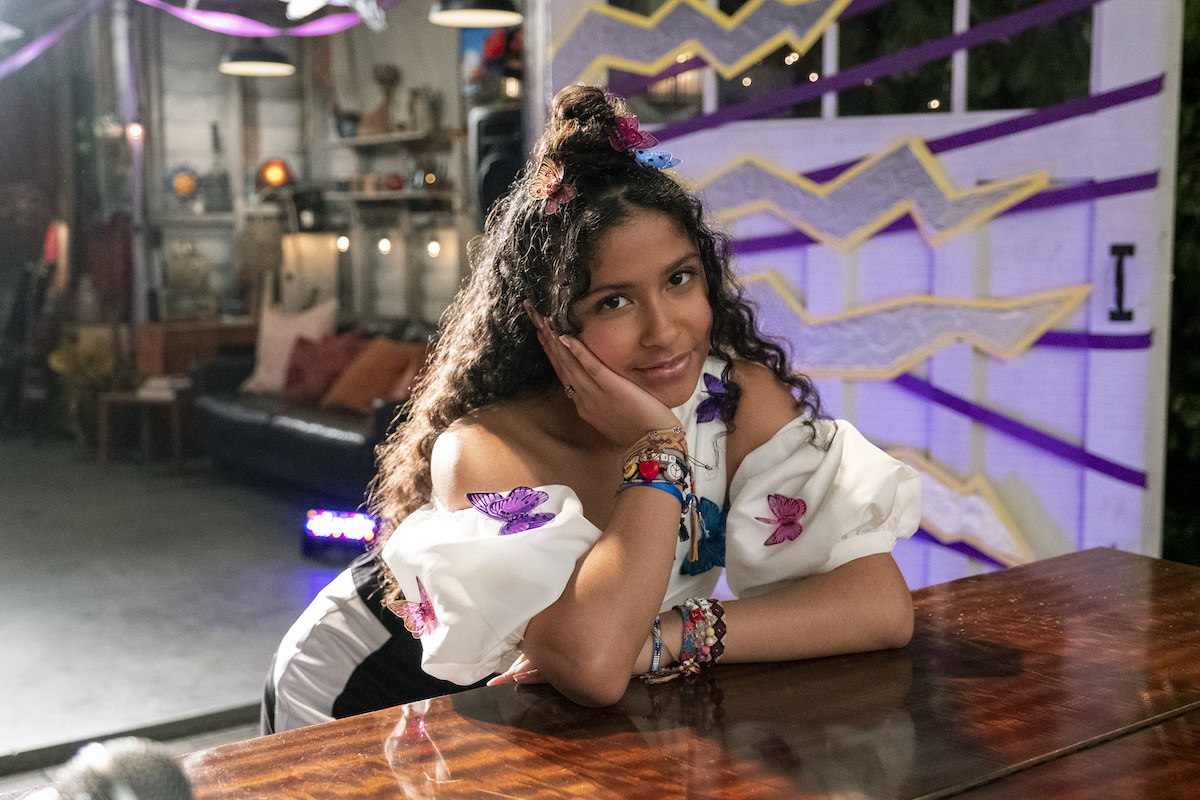 12.
Soyon was actually the one who suggested Julie wear her mom's clothes to perform with Sunset Curve, and she even helped create backstories for all of those outfits.
13.
For example, the dress for Julie's Orpheum look was actually made by her mom for one of Julie's recitals before she died. Julie never ended up wearing it because there was too much pain attached, so she threw it in a trunk with a bunch of her mom's other stuff — like her leather jacket.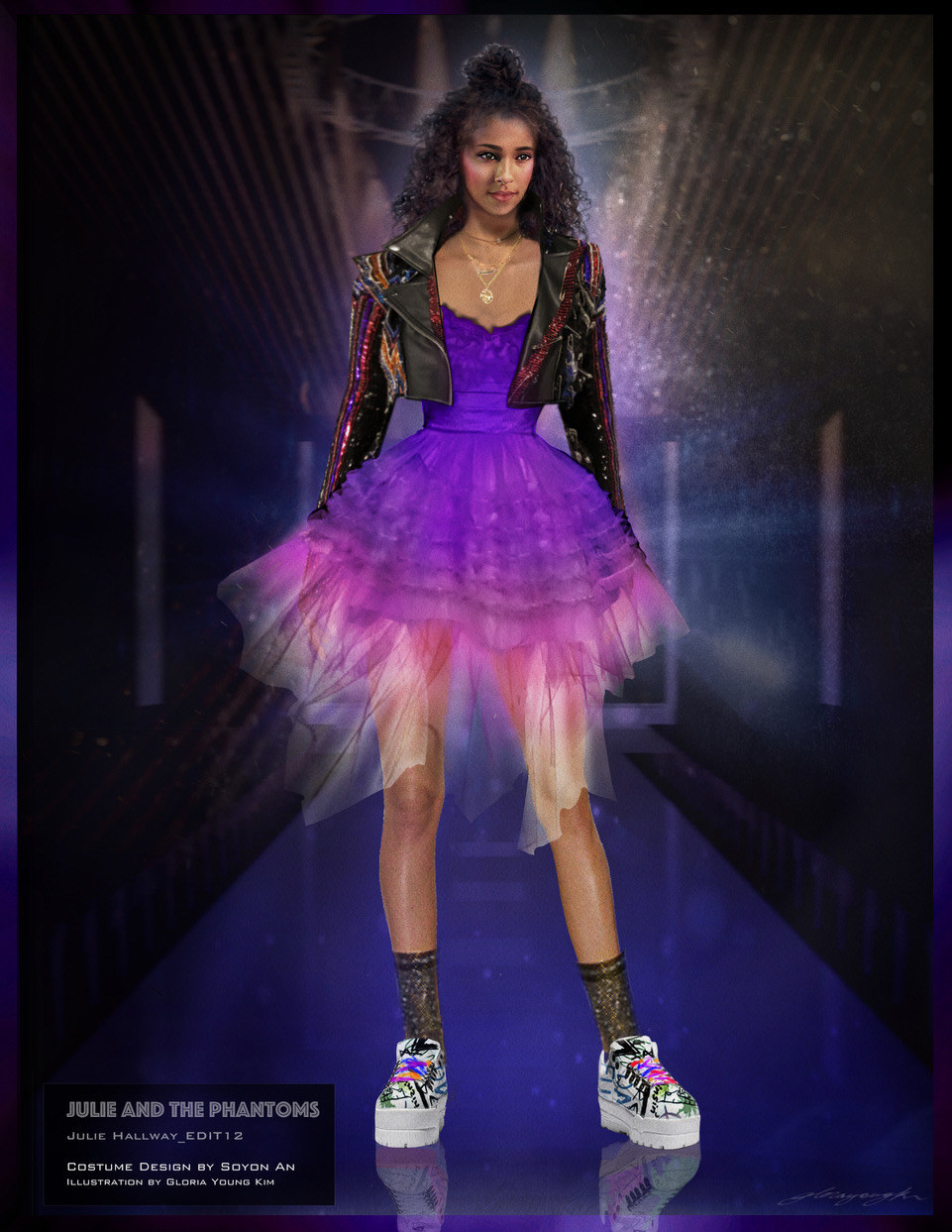 14.
The fringe vest Julie wears during "Finally Free" was actually the same one her mom Rose wore in the first episode.
15.
Since dahlias were Julie's mom's favorite flower, the costume team and art department hid them all around the clothes and props throughout the season.
16.
In real life, a lot of the clothes were actually vintage.
17.
But 50% of the show's costumes were custom-made by Soyon and her team...
19.
...Luke's trench coat...
20.
...Julie's jeans and sneakers...
21.
...and the entirety of the costumes worn at the Hollywood Ghost Club.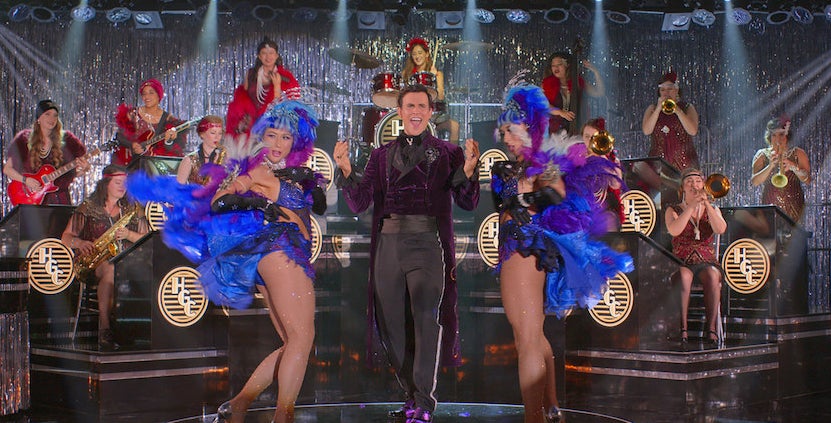 22.
Flynn's whole vibe was meant to feel like an influencer, so all of her outfits were on-trend and super fun.
23.
A lot of the show's band tees also had to be custom-made because the costume team wasn't able to get the desired shirts approved by the bands/artists...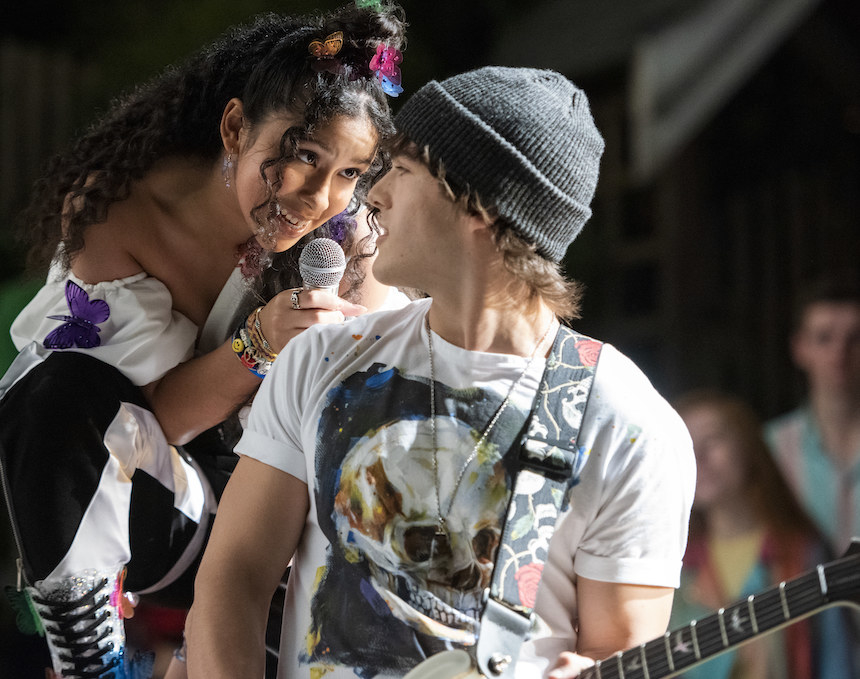 24.
...like Alex's "Whitney" shirt.
25.
But two of the shirts that were approved were from the Tubes and Rush.
26.
Caleb's whole vibe was meant to be an "Old Hollywood Houdini Cary Grant."
27.
Cheyenne Jackson went to his fitting four days before shooting and he realized he couldn't lift his arms over his head while wearing Caleb's iconic suit.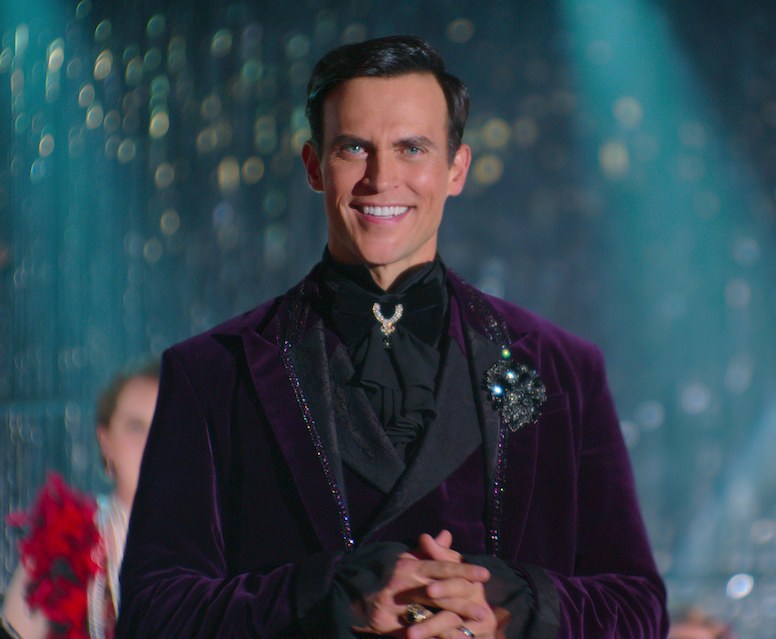 28.
And that same jacket also needed eight people to help cover it in Swarovski crystals before filming began.
29.
And finally, during the Hollywood Ghost Club scenes, all the ghosts are dressed in color while the "Lifers" are wearing black and white.