Hailey Bieber Said She Isn't Pregnant, So That's That On That
"I just really love food."
So we all know that Justin and Hailey Bieber have been one of the most high profile couples of the past few years.
And then got married again — with a gorgeous ceremony —this year.
But a couple of weeks ago Justin posted a pic for Hailey's birthday with a pretty wild caption.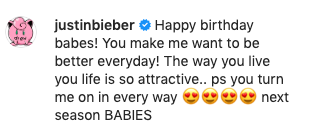 And the beginning was super cute, of course. But Justin adding "next season BABIES," seemed a liiiiiiiiiiiiiittle bit suspicious.
But Hailey took to Instagram to settle this once and for all.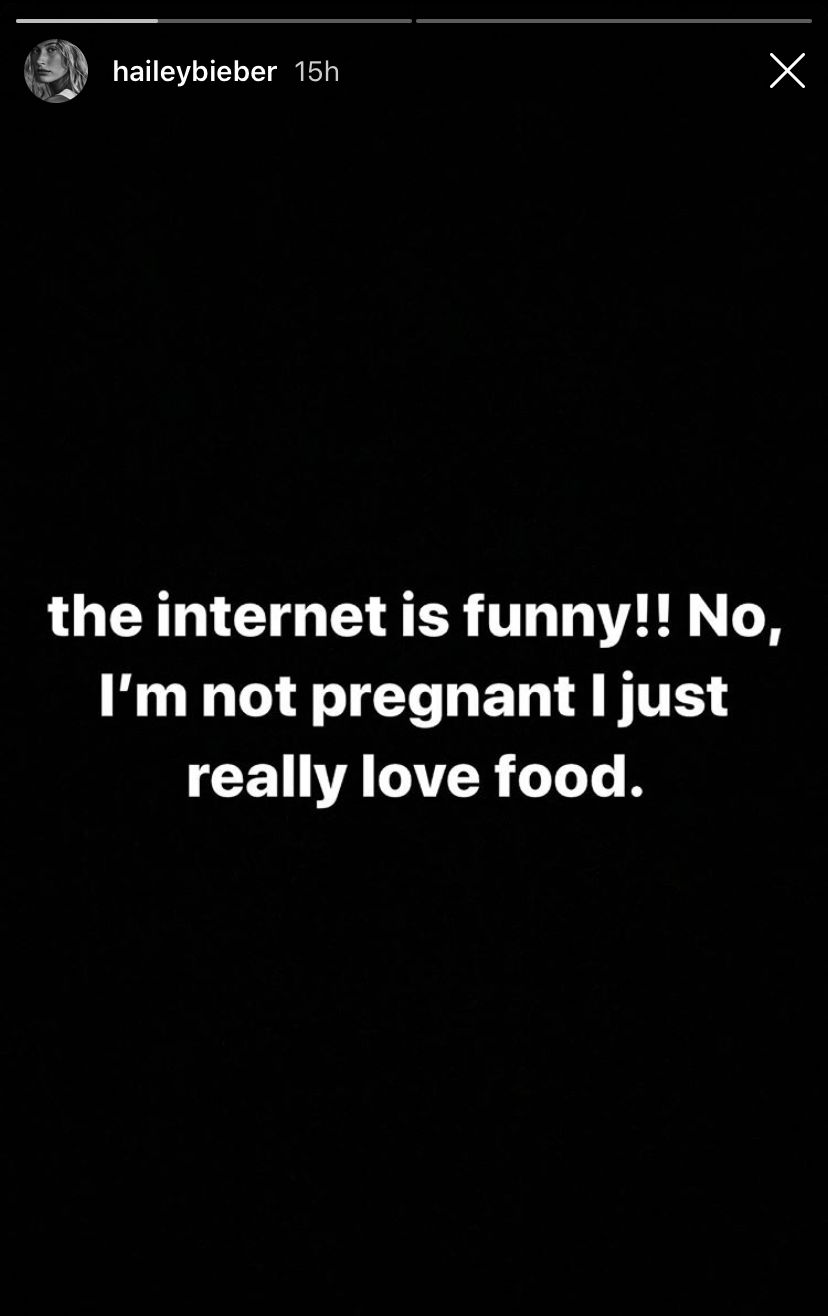 So there you have it! In case you were wondering, Hailey Bieber is 100% NOT pregnant. And that's that on that.