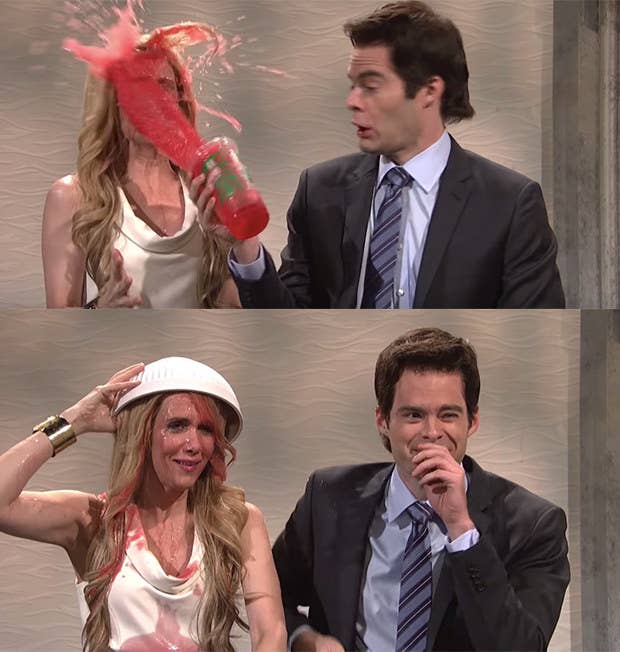 4.
In "Girlfriends Game Night," after Bill accidentally ~redecorated~ the dining room while driving his wheelchair in reverse.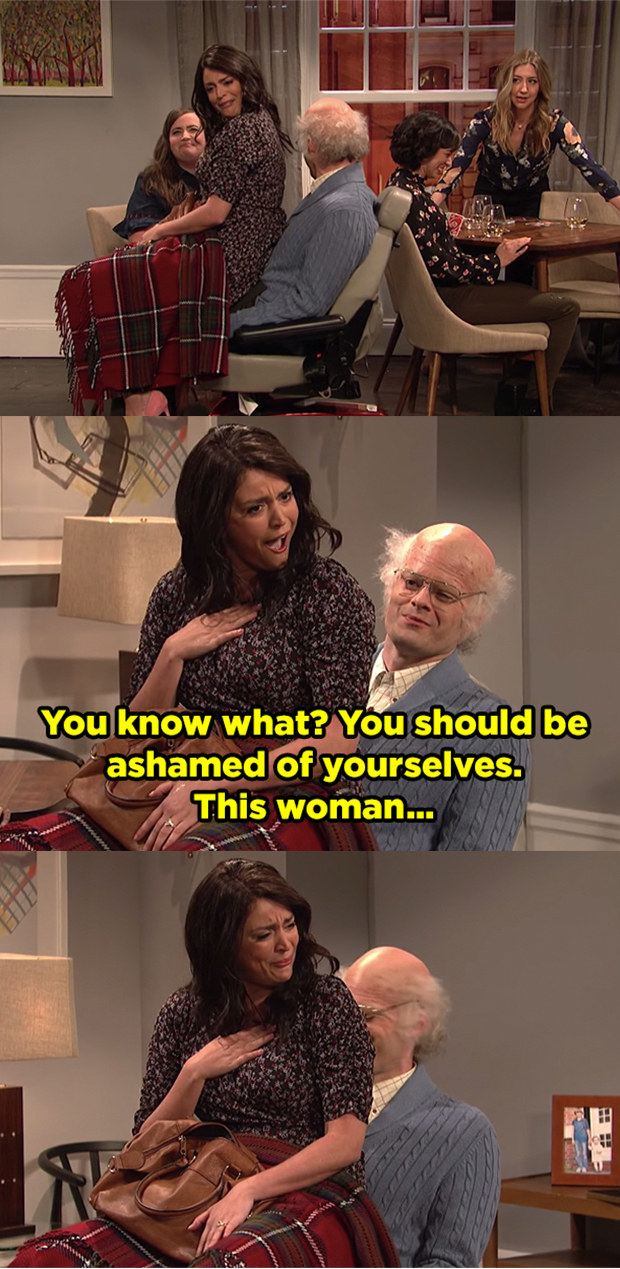 5.
In this sketch that was cut for time, "Renaldo and Alexi," where Bill couldn't even read the cue cards because he was laughing too hard.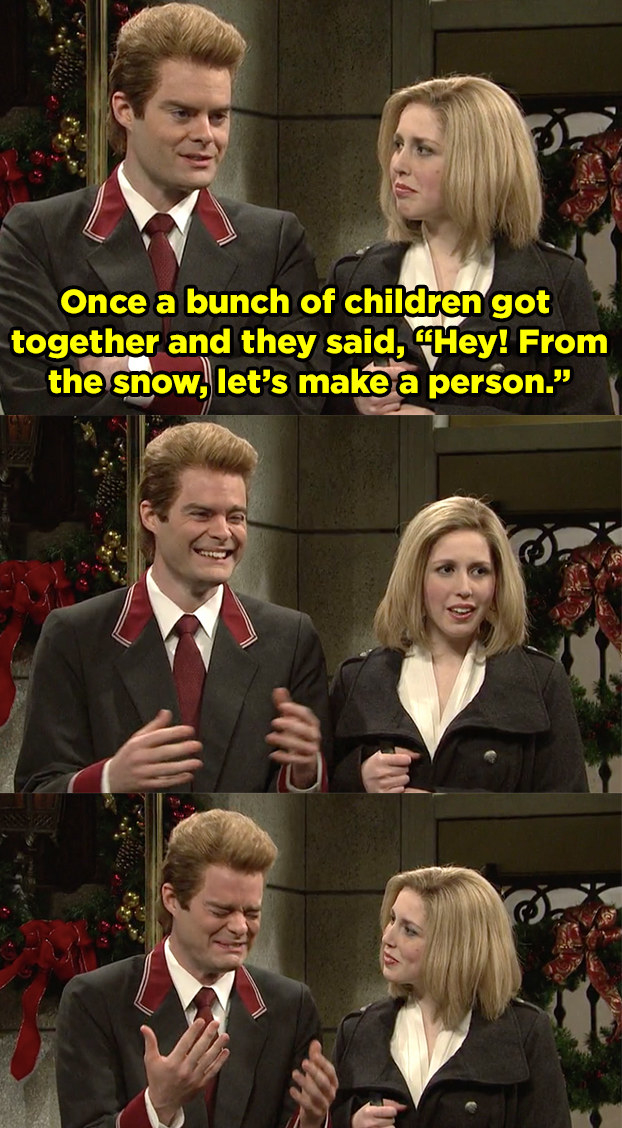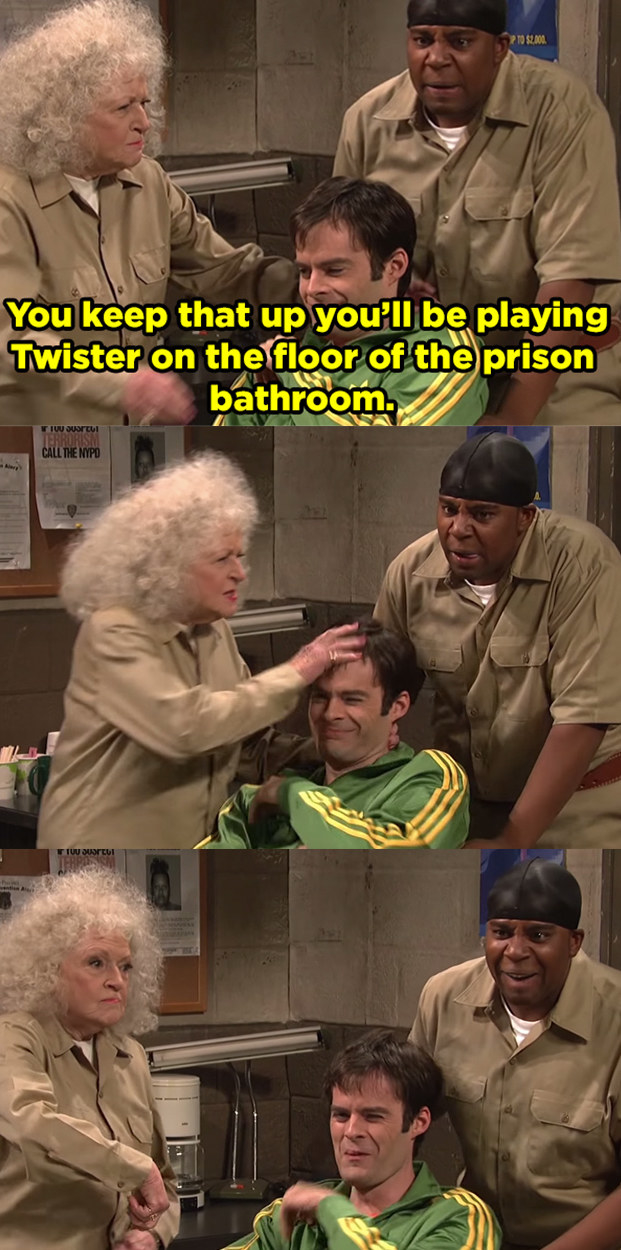 7.
In "Super Showcase Spokesmodels," when Maya Rudolph and Kristen Wiig played with a rubber chicken.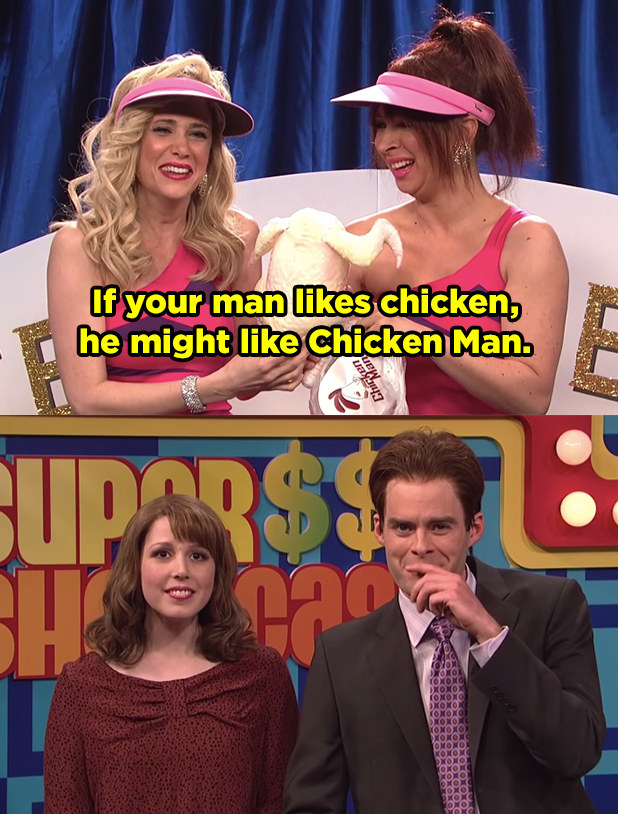 10.
In "Short Term Memory Loss Theater," when Vince Vaughn's and Fred Armisen's characters had absolutely no idea what was going on.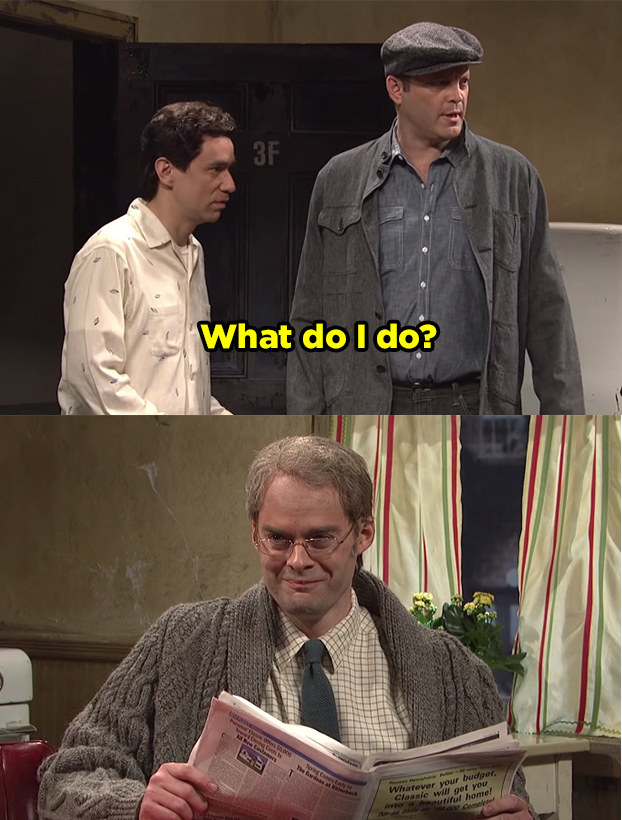 11.
In "The Californians," when Bill made himself chuckle and then just couldn't stop laughing off-screen.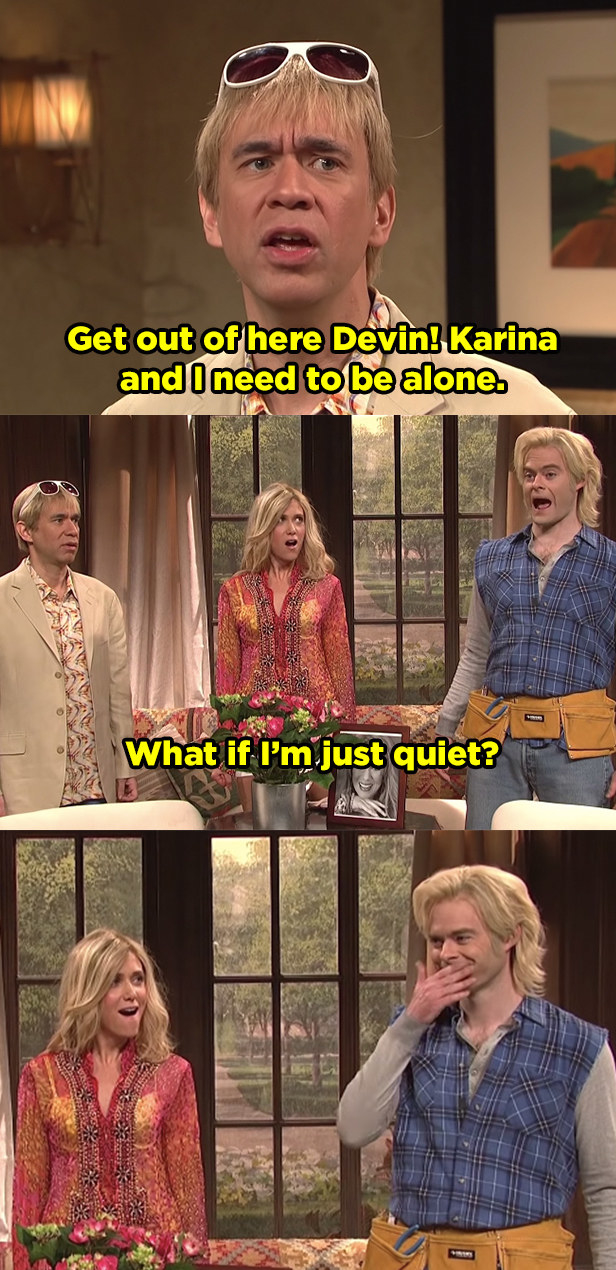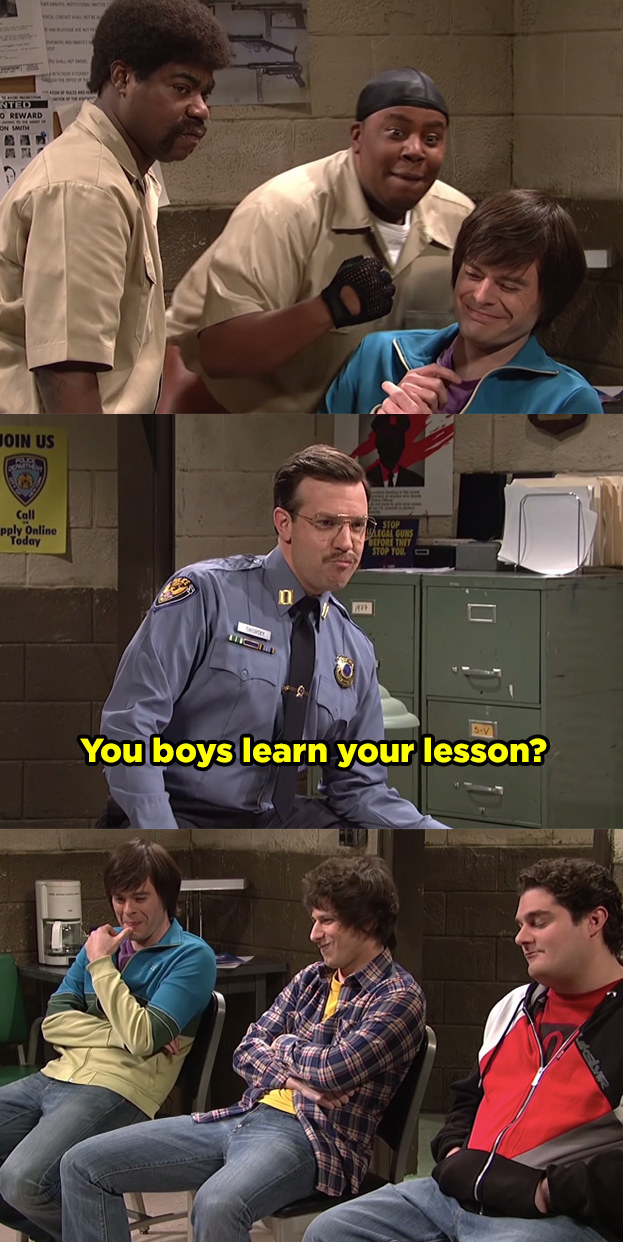 14.
And finally, in "Weekend Update," when New York's hottest club took a VERY dark and unexpected turn.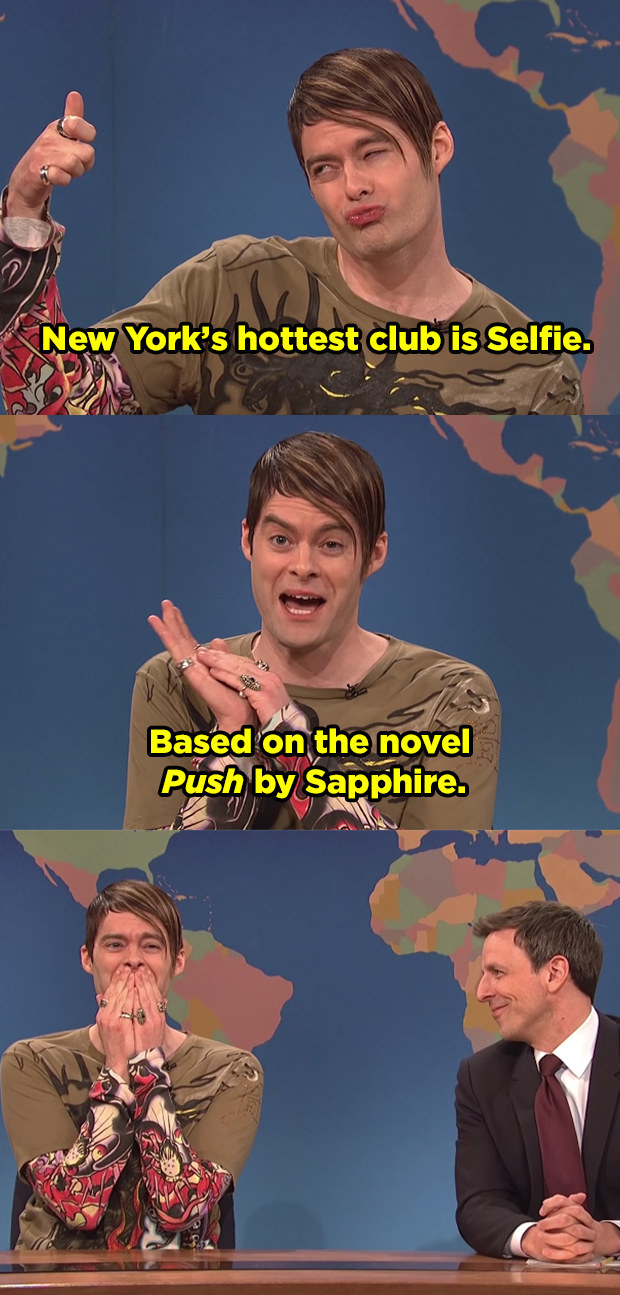 Honestly, I think we can all agree when I say, Bill, please NEVER stop breaking character.