2023 is *the year* for 20-something teenage girls — it's just a fact at this point. And of course, this trend won't be stopping anytime soon now that The Hunger Games: The Ballad of Songbirds & Snakes just released its new trailer.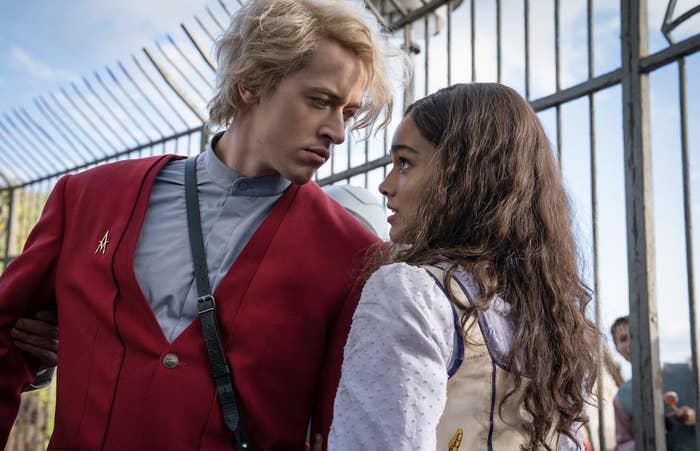 In case you didn't know, The Ballad of Songbirds & Snakes is a prequel set 64 years before the events of The Hunger Games. The book (and movie, obvi) follows a young Coriolanus "Coryo" Snow (Tom Blyth), who has been selected to be a mentor in the 10th Hunger Games and is assigned to the tribute from District 12, Lucy Gray Baird (Rachel Zegler).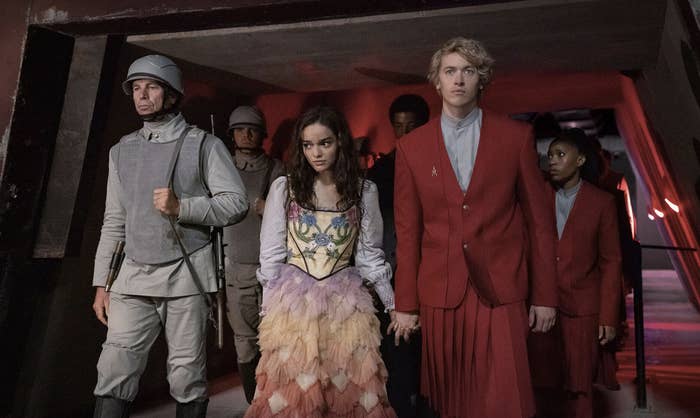 Over the course of the book, Coryo and Lucy's relationship develops into much more than just a mentor-mentee dynamic, as he does everything in his power to help her win. Meanwhile, we also get such an in-depth view of the dark history of the Hunger Games and how sweet Coryo eventually becomes the infamous President Snow.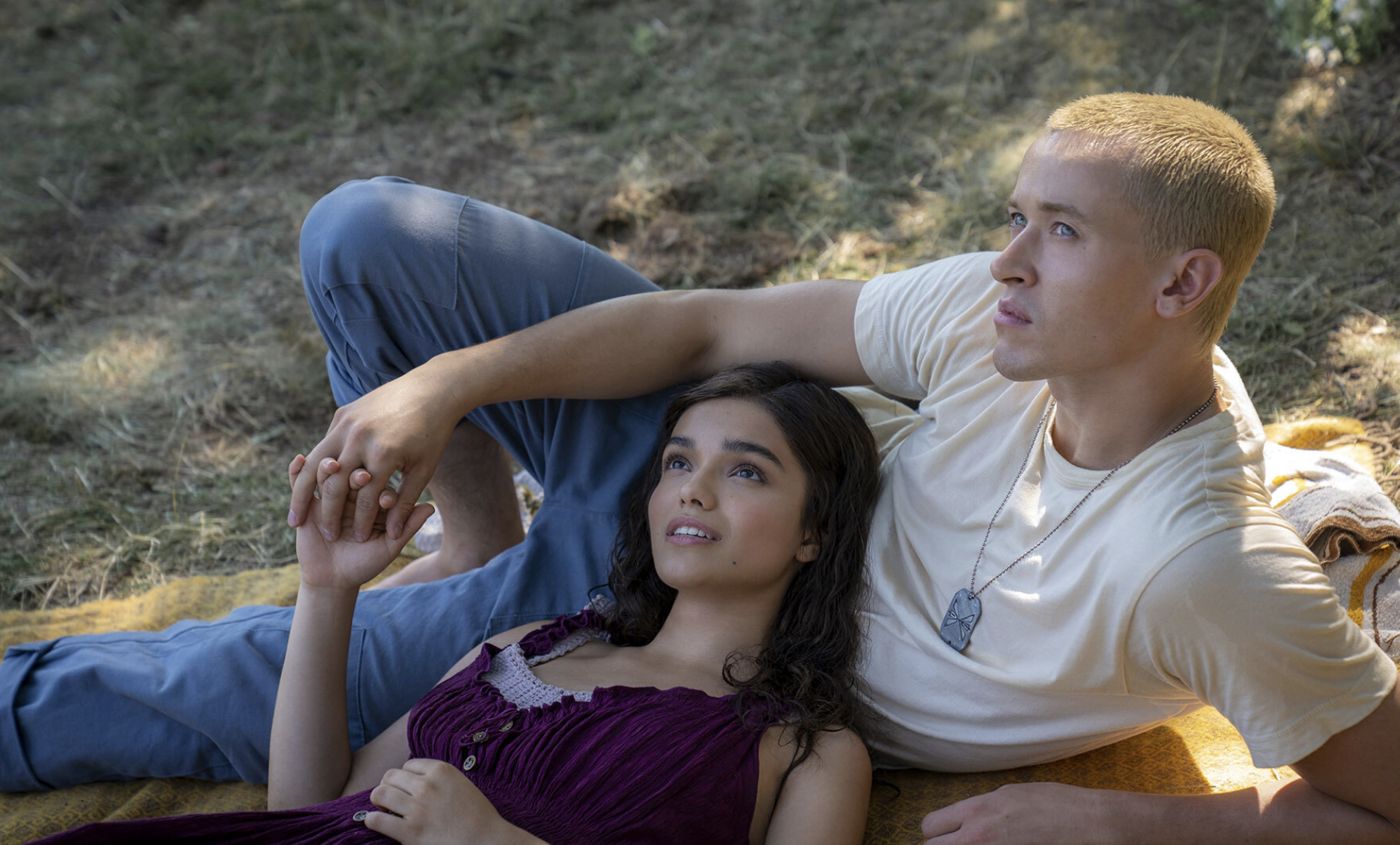 So, now let's take a little look-see at the trailer. We open with a slightly scary-looking Dr. Volumnia Gaul (Viola Davis) asking Coryo what he thinks the Hunger Games are for. And then, Rachel Zegler's absolutely haunting version of "The Hanging Tree" begins to play.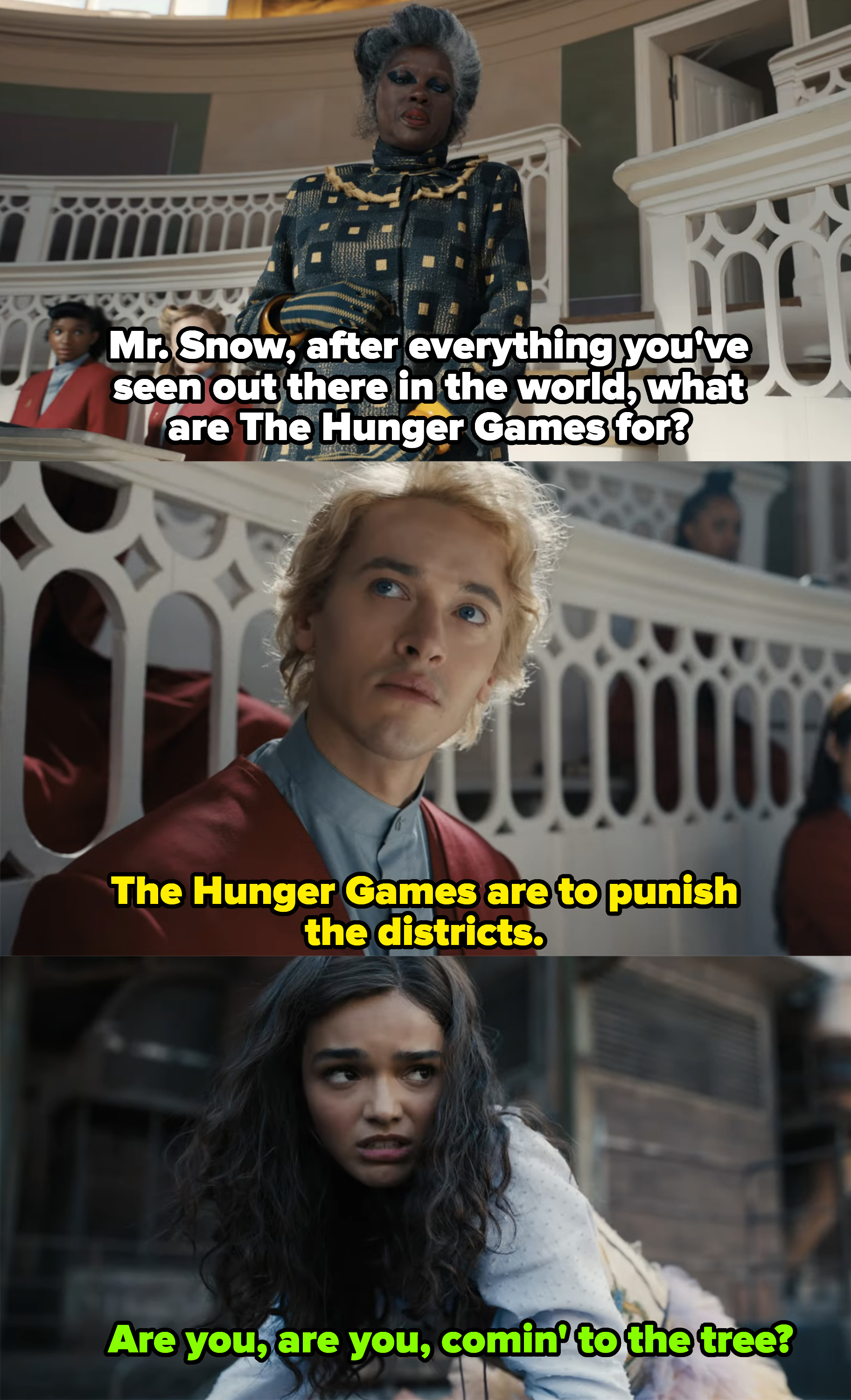 We catch glimpses of the Districts as the reaping commences and gives us 24 new tributes.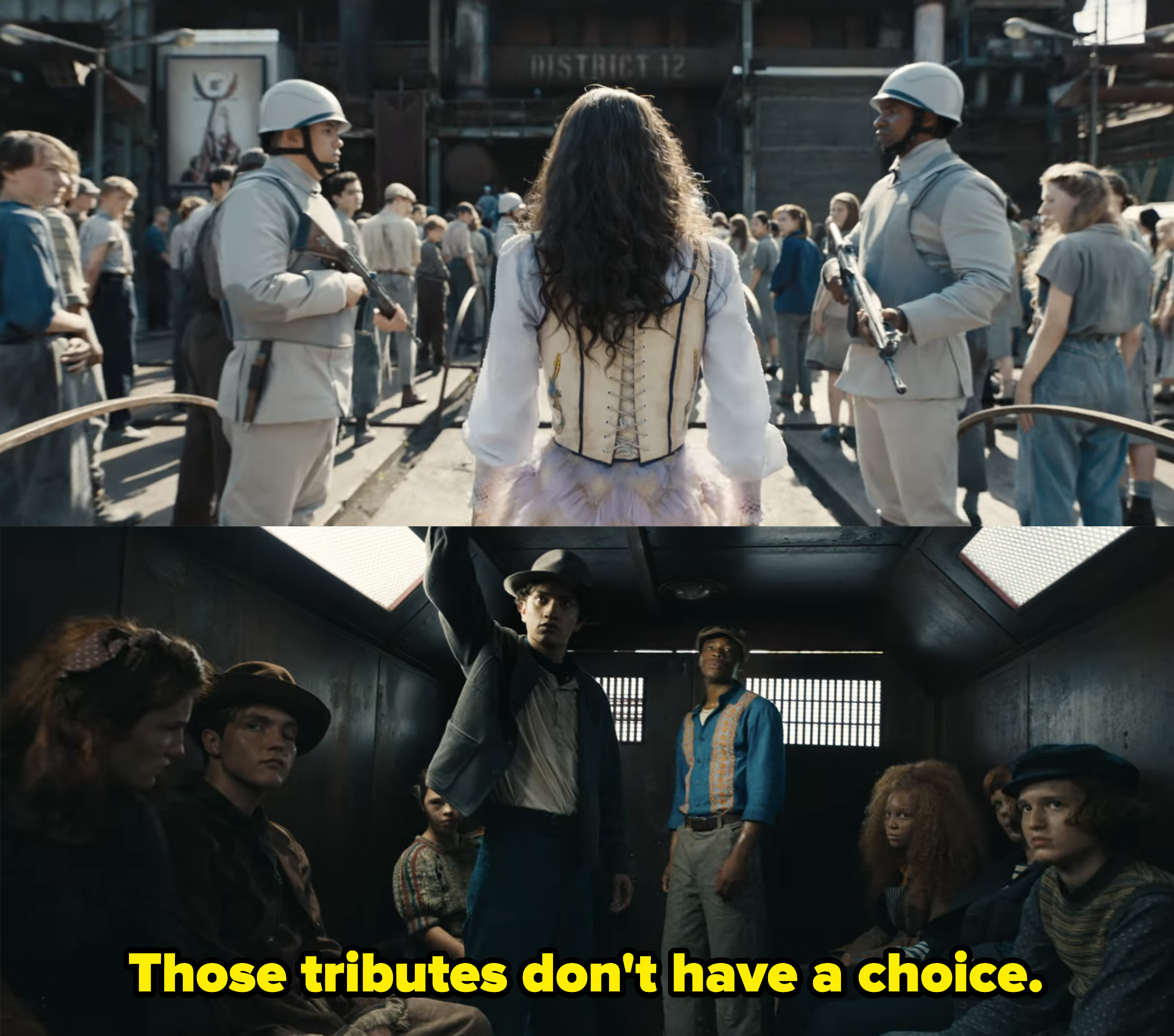 And then Casca Highbottom (Peter Dinklage) explains the gruesome truth about why the mentors are so important for this year's Games.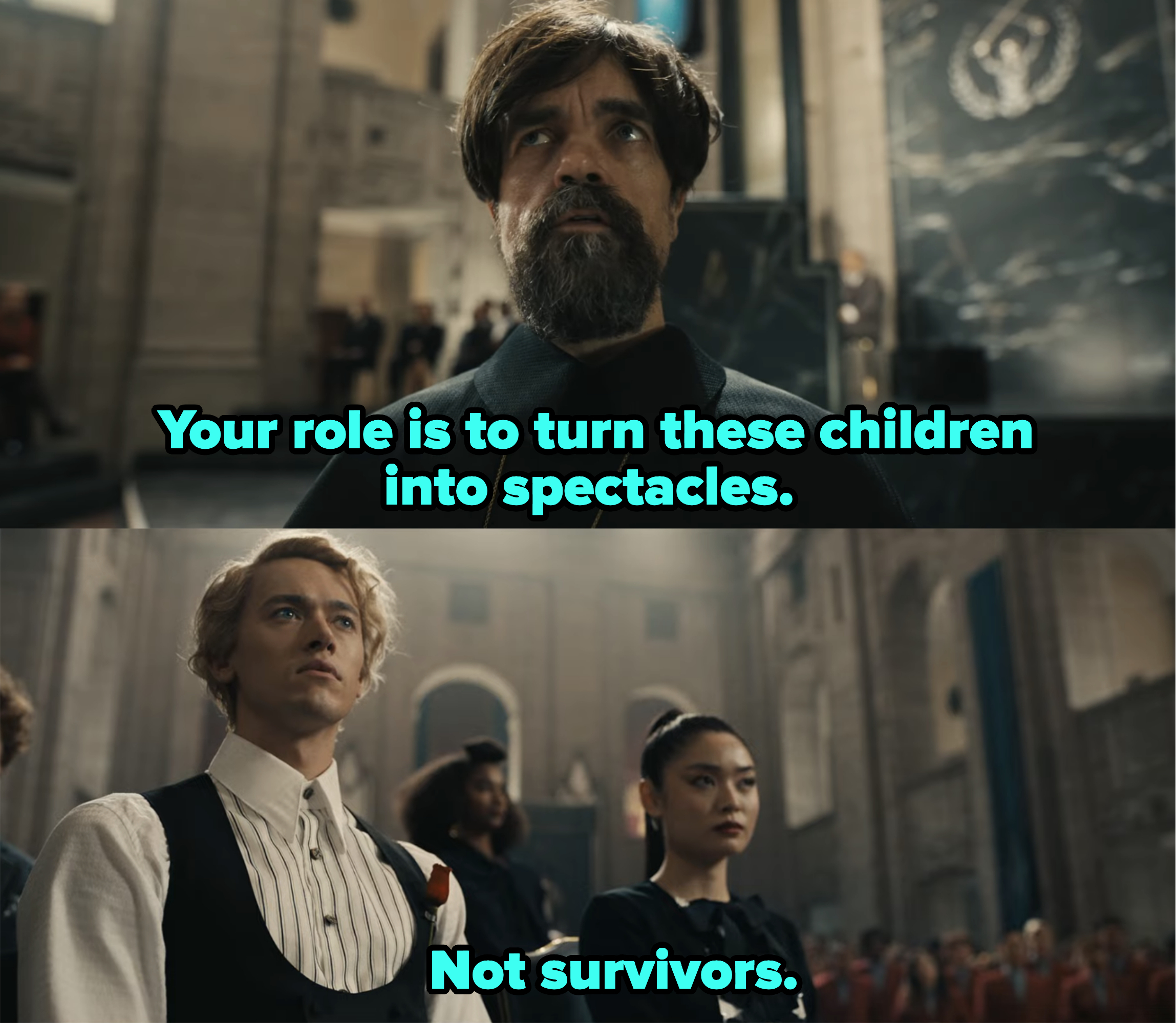 We see Lucretius "Lucky" Flickerman (Jason Schwartzman) hosting his Hunger Games pre-show, while Coryo's cousin Tigris (Hunter Schafer) questions the ethics of the Games.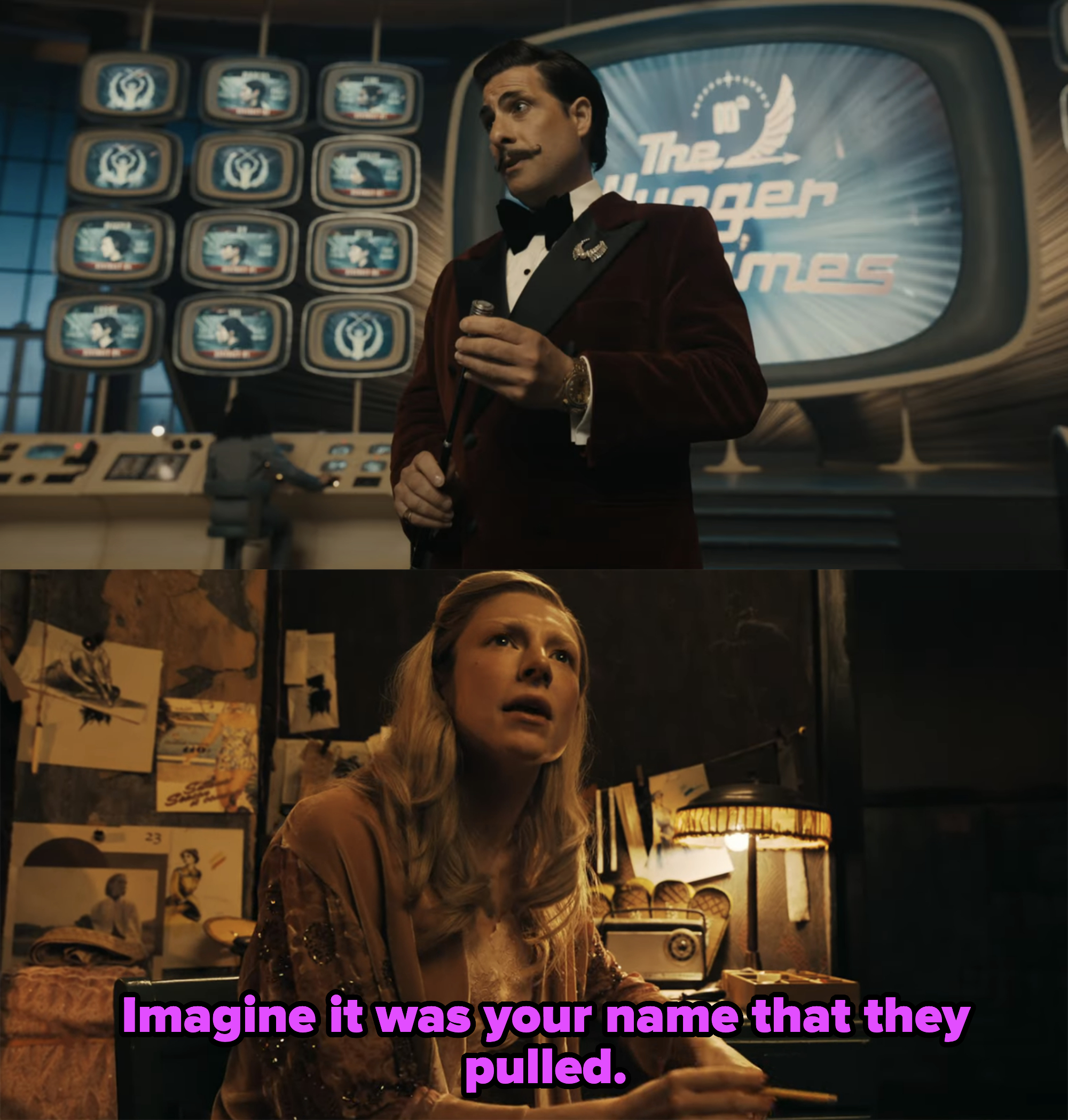 And some things, like Coryo's affinity for white roses, never change.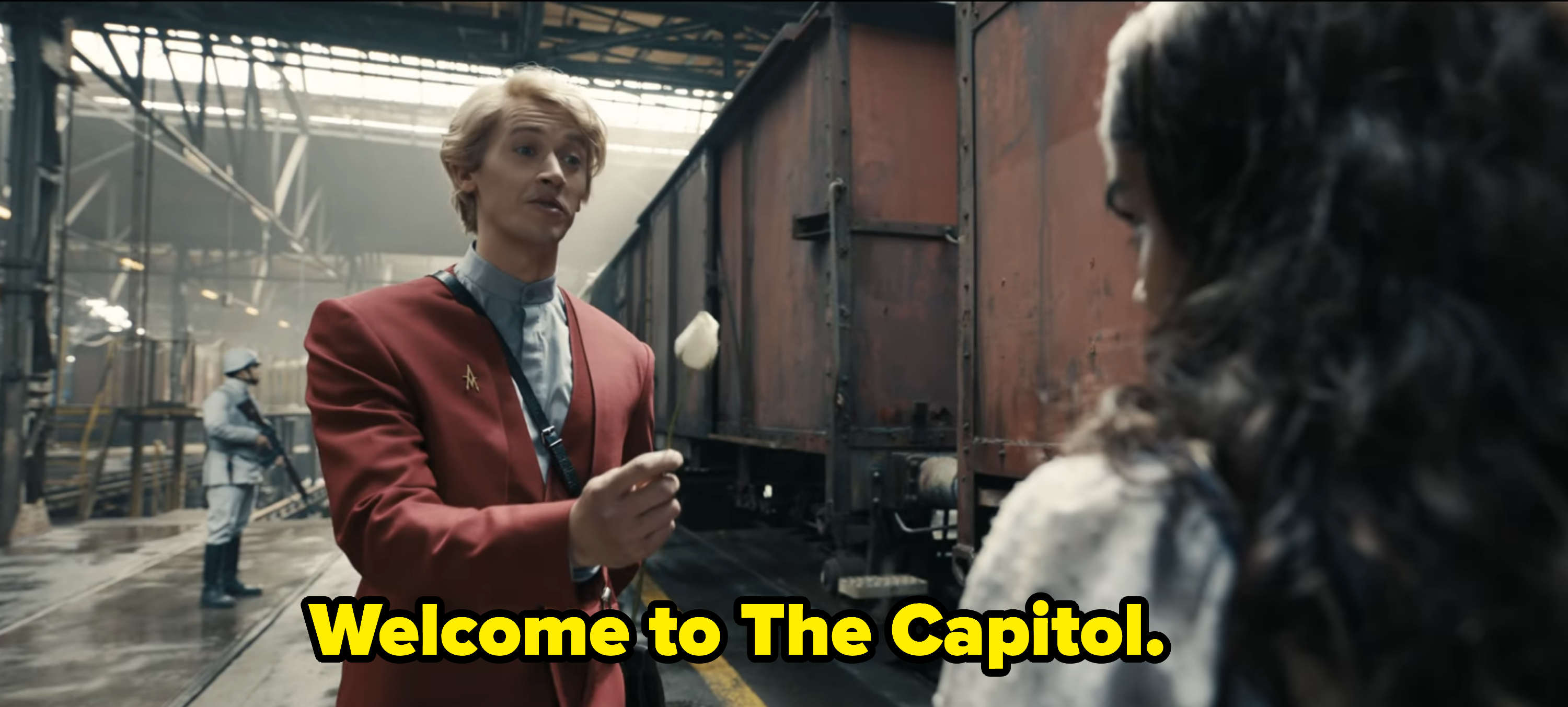 Then, in a sincere moment, we see just how determined Coryo is to make sure Lucy comes out of the Hunger Games alive...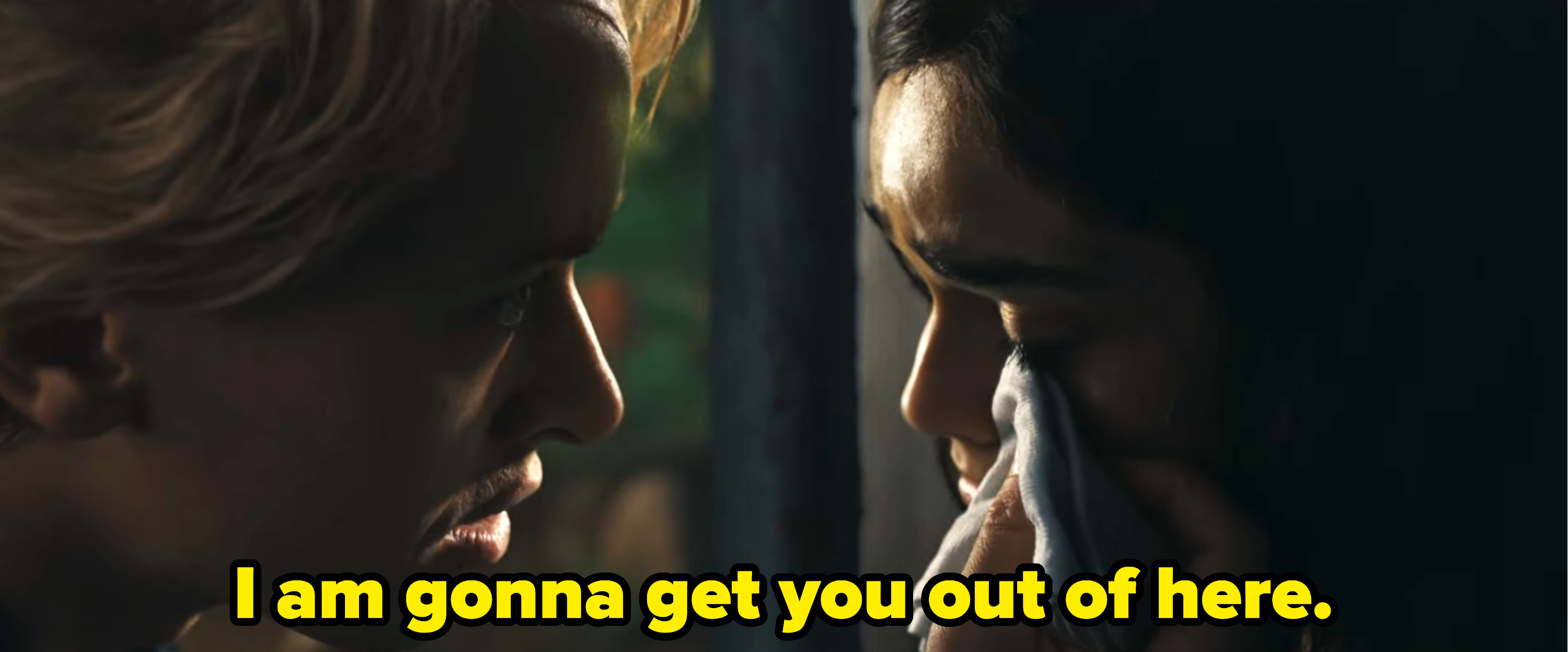 ...and how that doesn't pan out well for him with The Capitol.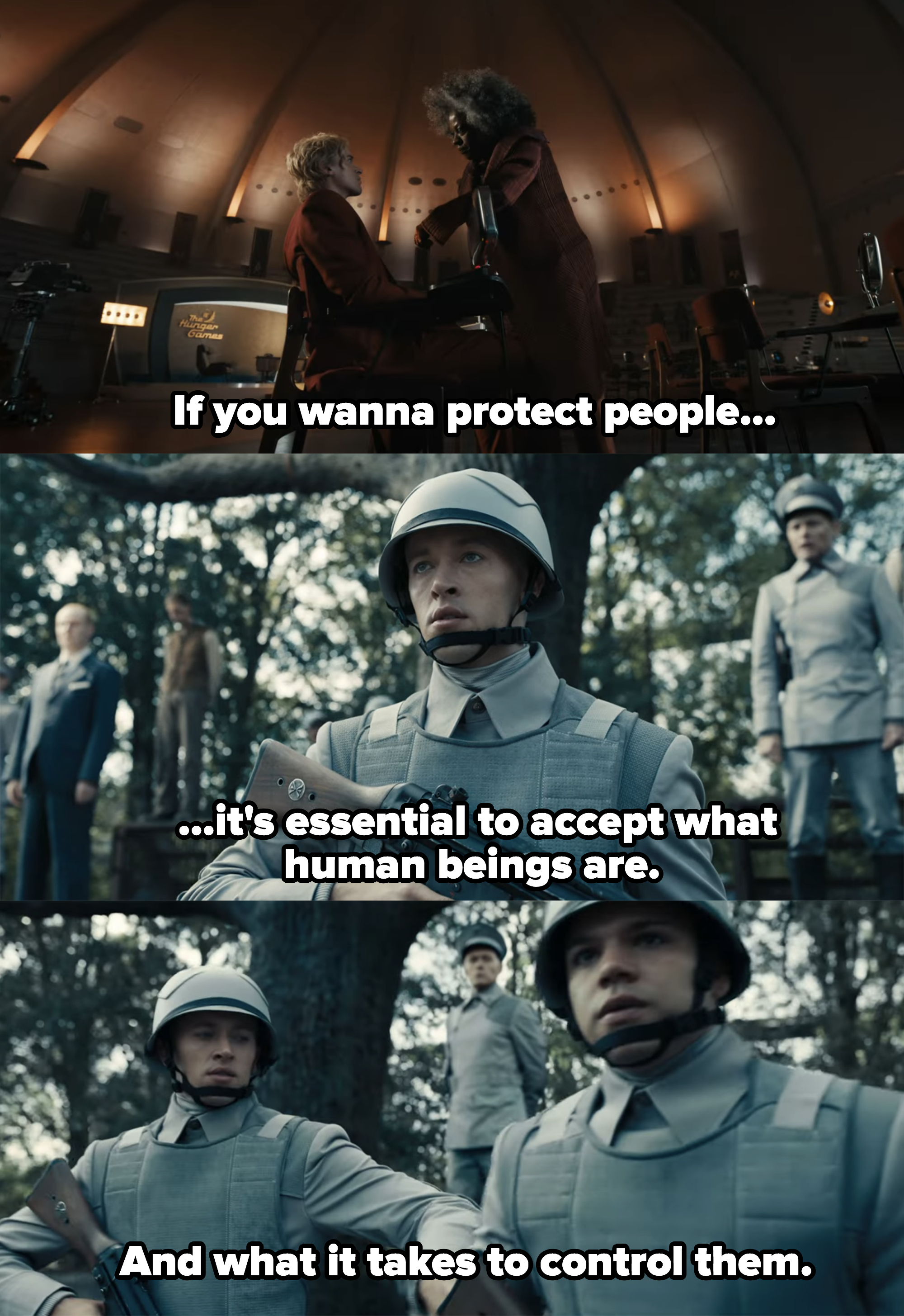 Of course, the trailer wouldn't be complete without a super intense montage of the Games.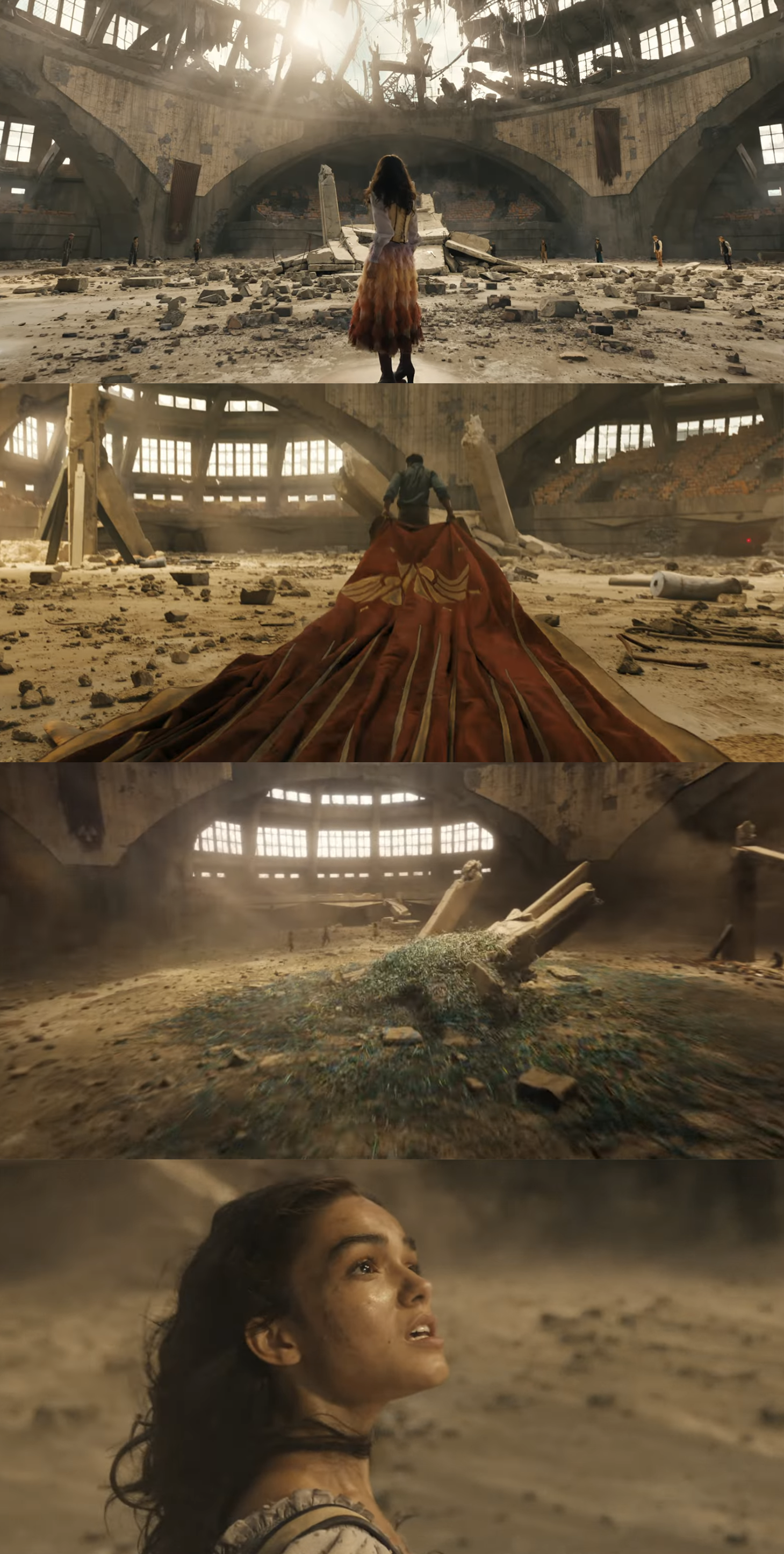 The trailer finishes in the most perfect way with future-President Snow's (Donald Sutherland) eerie voiceover.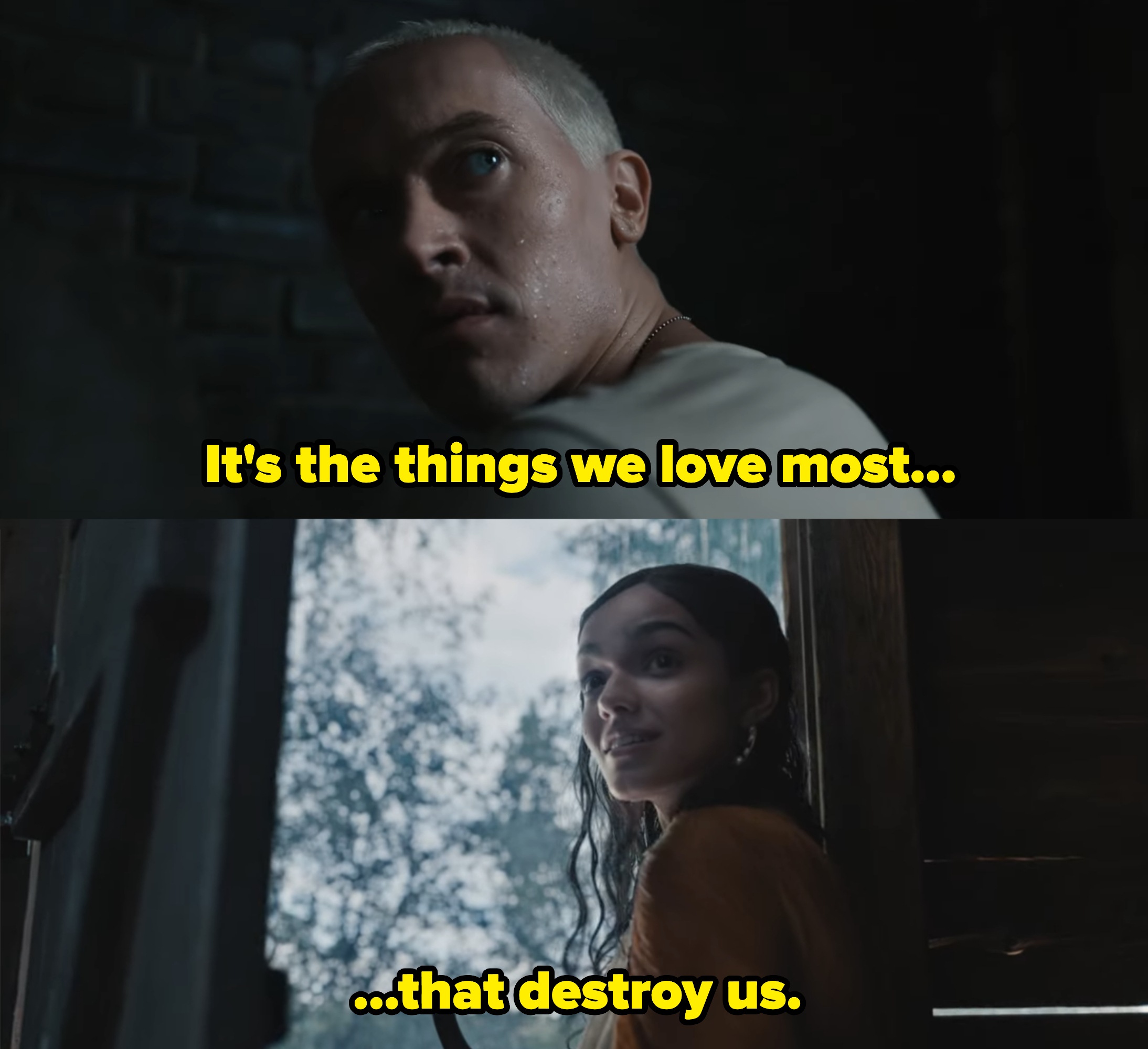 And be sure to check out The Hunger Games: The Ballad of Songbirds & Snakes when it hits theaters Nov. 17!