Nearly a quarter of young people in England being referred to child and adolescent mental health services are being turned away, according to a new report by think tank CentreForum.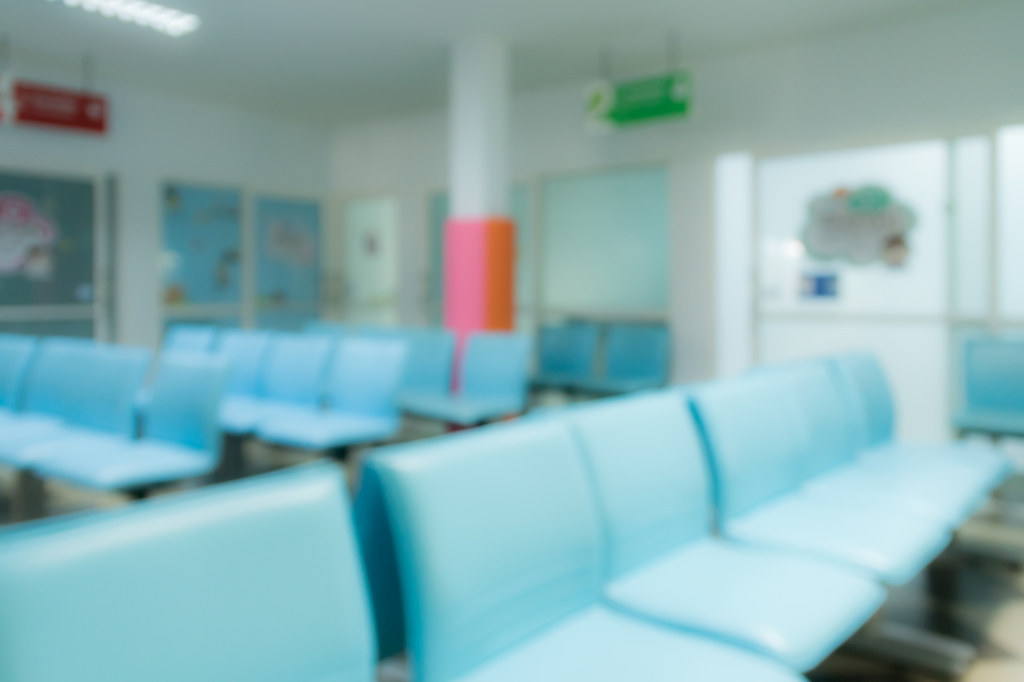 Despite growing evidence that early intervention could help prevent mental illness in young people reaching crisis point, researchers found that 23% of young people referred for treatment by GPs, teachers, and parents were being turned away, often because their conditions were not considered to be serious enough.
They felt high thresholds for treatment meant that many were having to wait until their symptoms became extreme before they could get help.
This included support for anorexia being denied unless a young person's body mass index (BMI) – the weight-height index used to measure whether a person is under or overweight – was below a certain point, or unless they had expressed wishes to take their own lives.
"Just as if you exercise and get fresh air you know you'll have good physical wellbeing, if you develop habits to promote emotional wellbeing early on, you're far less likely to become mentally ill," Natasha Devon, independent adviser to the government for mental health in schools, told BuzzFeed News when we spoke to her about young people's mental health in February.
She added: "Mental health problems creep up on you over time. It's not like one day you wake up and you're an alcoholic, or you're suddenly so depressed that you can't get out of bed."
A recent government-commissioned task force report into the state of mental health services in England showed that half of all mental health diagnoses occurred in those aged up to 15, and 75% were made by the age of 24.
There are thought to be around 720,000 young people experiencing mental health problems in England, and there are indications that this figure has risen significantly in the last five years.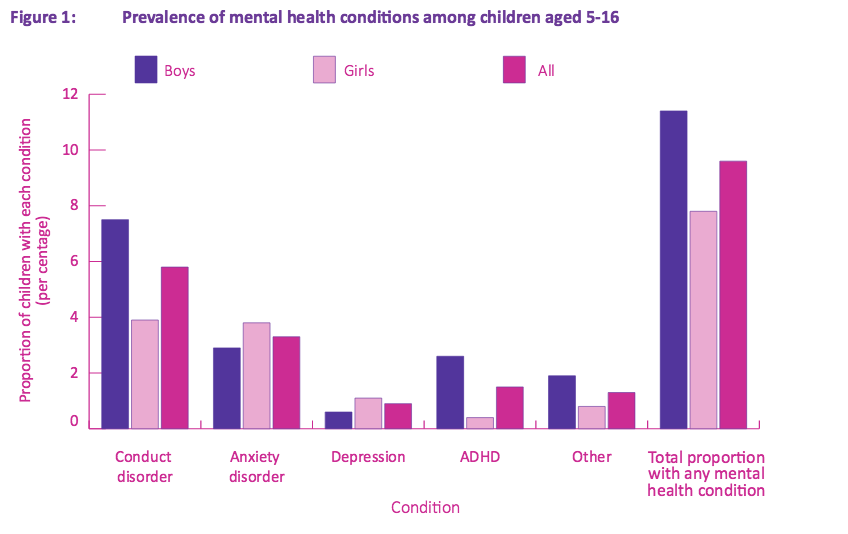 CentreForum also raised concerns that those qualifying for treatment were waiting far too long for it, with waiting times of up to two and a half years in some areas of England.
It found that maximum waiting times to access services had more than doubled in the last two years, with an average waiting time of 10 months for treatment to begin.
Regional differences on waiting times were found to vary starkly. While providers in Cheshire were able to offer a waiting time of just two weeks, those in nearby North Staffordshire were looking at a wait of around 19 weeks.
Similarly, in Gateshead, the wait was found to be five times longer than in Tyneside, and in London, a patient in the borough of Kensington and Chelsea would face a two-month wait for services, while those in Brent would be looking at six months.
It was also found that some providers were not measuring waiting times, meaning that some young people could be waiting even longer.
A reduction in waiting times is a key pledge in the government's promise to tackle mental health services in England, after it was found that among the general population, people were waiting an average of 32 weeks to access mental health services.
"This research confirms the true extent of problems in children and young people's mental health services," commission chair for the study, Lib Dem MP, and former minister for mental health Norman Lamb said.
He said turning young people away from mental health services "goes against what we all know" about the benefit of early intervention in preventing mental health crisis.
"This is a scandal which has existed for too long," he said. "It is unacceptable.
"If we are to finally achieve equality between physical and mental health, as the government has argued for, these shortcomings must be addressed urgently."
CentreForum's executive chair, David Laws, echoed Lamb's emphasis on the importance of early intervention and vowed that the think tank would expand its research into the challenges faced by mental health services. Around 40% of mental health trusts saw a cut to their funding in 2013-2014 and 2014-15, according to research by independent healthcare charity the King's Fund released late last year.
"It's vital we improve our understanding of the current system, which suffers from a paucity of clear data, and assess whether progress has been made in transforming services," Laws said.
The government has pledged to spend £1.4 billion between now and 2020 to allow at least 70,000 more children and young people get access to high-quality mental health care.
"This means that if you are struggling with a mental health condition you will get the help and support you need," prime minister David Cameron said, vowing that nobody experiencing mental health issues in this country would have to "suffer in silence".
A Department of Health spokesperson added: "We are delivering on our commitments on young people's mental health. The full £1.4billion will be made available as promised over the next five years, funding the biggest transformation the sector has ever seen, with every local area in the country revolutionising their services.
"This includes £28million to continue the roll out of talking therapies for children, to expand capacity and help more children get the help they need before they get to a crisis point."