The Sam Smith we know and love today is all knitted brow, brooding pout, and mega-quiff.
But the Friday flashback he gave us on Instagram this week proves sultry's not always been his schtick.
How about that time I picked my name out of a hat in primary school and had to collect a healthy eating award looking like THIS!! Hahahaha Vision of health hahahaha.
Little did this too-cute lad know, primary school was just the beginning of his award winning potential. At the recent Grammys, Sam Smith scooped two awards for Best Pop Vocal Album and Best New Artist.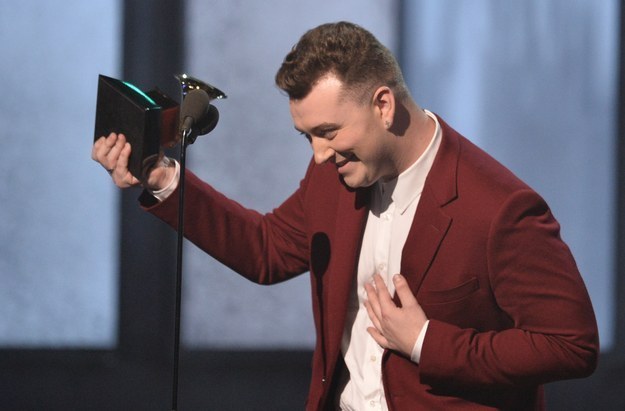 Overwhelmed by his amazing achievement, Smith accompanied his celebratory Grammys Instagram with a simple emoji caption, "!!!!!!!!!!!!😭😭😭😭😭😭😭😭!!!!!!!!!!!!', a reminder that he's still as adorable as the lil' boy back in school.
❤️❤️❤️ you, Sam.