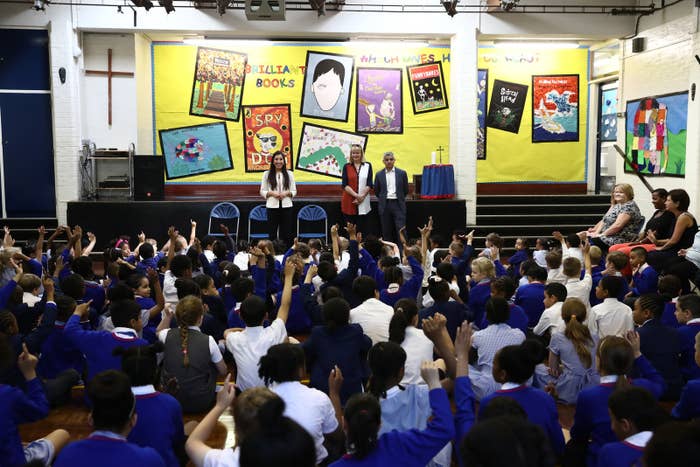 Parents and teachers have expressed concern over the Department for Education's plan to collect data on children's country of birth and nationality in order to "monitor the scale and impact" of immigration in schools.
The information on children aged 2 to 19 will be added to the National Pupil Database after being collected during the 2016-17 school census this autumn.

While the National Pupil Database has existed since 2013, and has, according to the Department for Education (DfE), been considered a success in providing insight into ways learning practices can be improved, this is the first time details of where a child was born, or their stated nationality, have been requested.
It was one of a number of updates the DfE announced this May regarding information to be collected on schoolchildren.
Schools would expect to see copies of a child's birth certificate or passport in order to confirm the information, although there is no legal requirement for parents to provide copies of these documents.
"This information will be used to help us better understand how children with, for example, English as an additional language perform in terms of their broader education and to assess and monitor the scale and impact immigration may be having on the schools sector," a spokesperson for the DfE told BuzzFeed News.

They added that the collection of country of birth and nationality data would bring the schools census into line with the national population census, as well as "ensure our children receive the best possible education".
A freedom of information request by Defend Digital Me, a group of parents and teachers who campaign to protect the safety of pupil data collected by the government, found that the Home Office had made 20 requests for data from the National Pupil Database since April 2012.
While 18 were granted, two were refused as the database did not contain the information requested.
London-based Simona Allen, whose 1-year-old son was born in Italy, told BuzzFeed News she was deeply concerned about how this data would be used.
"Following Brexit it seems like [the government] wants to highlight the fact that there's not enough school places because a lot of foreigners live in the UK," Allen said.
In August 2015, then-education secretary Nicky Morgan ordered an investigation by the DfE into how much of a "pull factor" UK state schools were for migration.
Since Britain voted to leave the European Union in June, the government has provided little certainty to EU nationals about what their immigration status will be after the UK has completed the formal departure process.
While the decision to collect children's country of birth data was made two months before the referendum result and subsequent change of government, immigration is a key issue for new prime minister Theresa May.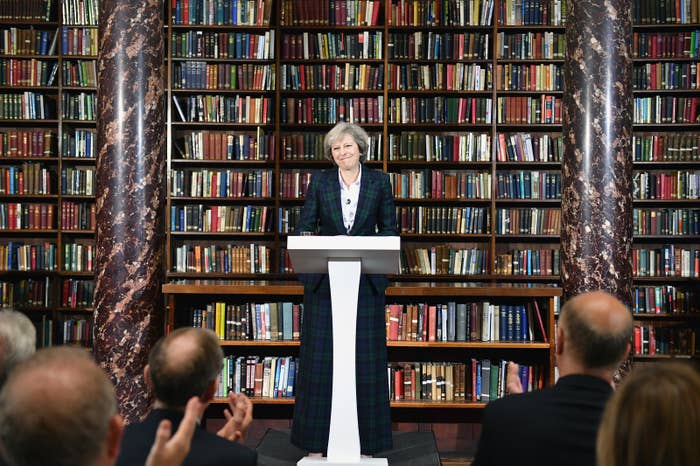 During a Q&A session that followed the launch of her leadership campaign in June, May said that there was no "silver bullet" to bring down net migration numbers, but that instead it "is an area where you have to work at it constantly across a wide range of fronts".
While May has made no specific comments about plans for schools since becoming prime minister, the government has reportedly already made plans to crack down on higher education student visas in order to curb immigration numbers.
During an infamous speech on immigration in 2012, May said the high percentage of children who speak English as an additional language in London schools represented the "challenges we now face as a country".
Allen, who is Italian, chose to give birth to her son in her native country, but is raising him in the UK with her British husband. She doubted whether gathering data on country of birth could teach the government much about a child's attainment in relation to language.
"If they want to know about language impact then the better question is 'What language is spoken at home?'" she said.
Allen told us she would consider withholding country of birth information when her son starts school. "I've got nothing to hide, but at the same time I do question the reasoning behind collecting that data," she said. "I think that if I'm a UK taxpayer I should have a school place for my child."
Melissa Lazzaro, who has lived in London since 2003 but gave birth to her 18-month-old daughter in France after temporarily moving there for work two years ago, told us she thought the government's decision to collect children's country of birth information sounded "a bit dodgy to me".
Lazzaro is Italian and her husband is French, but she said her daughter's first language is English "because she's growing up here", so didn't understand how country of birth data could teach the government anything about supporting children with English as an additional language.
"I'd understand if the question was 'What is the child's first language?' – that would make sense," she said. "Asking about their country of birth doesn't make any sense to me."
Lazzaro said she found it unsettling to be recently asked more detailed questions about her nationality, which she had previously not encountered living in England, and she would consider withholding country of birth information when her daughter starts school.
"After the Brexit vote I definitely feel different," she said. "Before I never felt like I was foreign here, but now I do."
Justin, a father of two from south London, who preferred not to give his surname, was also suspicious of the new data collection in the current political climate.
"I believe this data collection request will add to an already toxic climate of fear and uncertainty for many parents with EU and other non-British passports including those within my family," he said. "This is very concerning as prime minister May has stated that EU migrants living in Britain may get repatriated after Brexit talks."
A teacher from a school in Birmingham that has a high number of children for whom English is their second language told us he struggled to see how the government's acquisition of country of birth and nationality data could have a positive impact in the classroom.

While he found it important to be aware of a child's background in order to target support – knowing whether a parent might read to them in English at home, for example – he said that the collection of school census data is completed by school's office and isn't necessarily fed back to teachers.
Until being contacted by BuzzFeed News, the teacher, who preferred not to be named, did not know about the country of birth update to the 2016-17 census, let alone how it would be used.
"I am concerned that if even teachers are unaware of what the extra data is being used for then it will be hard to communicate to parents what the data is required for," he said.
"It just seems to be another task which will have no impact on improving support for the children who most need it.
"Every term I have to discuss with my headteacher what data I have collected in the classroom, why I have collected it, and what action I will take as a result of collecting it. It seems silly that the census data isn't subjected to the same scrutiny."
The DfE has recently been met with huge opposition from teachers over an increase in data-focused school inspections and complicated assessment guidelines, and the Birmingham-based teacher also worried that the latest census update could inflame the issue further.
"I can't help but feel that a few years down the line, the data will be used to prove I've not done my job properly," he told BuzzFeed News.
Jen Persson, who runs Digital Defend Me, said the campaign group is also seriously concerned about the update.
"Collecting country of birth at national level, getting schools to ask for passports, is really scaring some people," Persson told us. "We've already been told of a family considering withdrawing their child's application for school in September."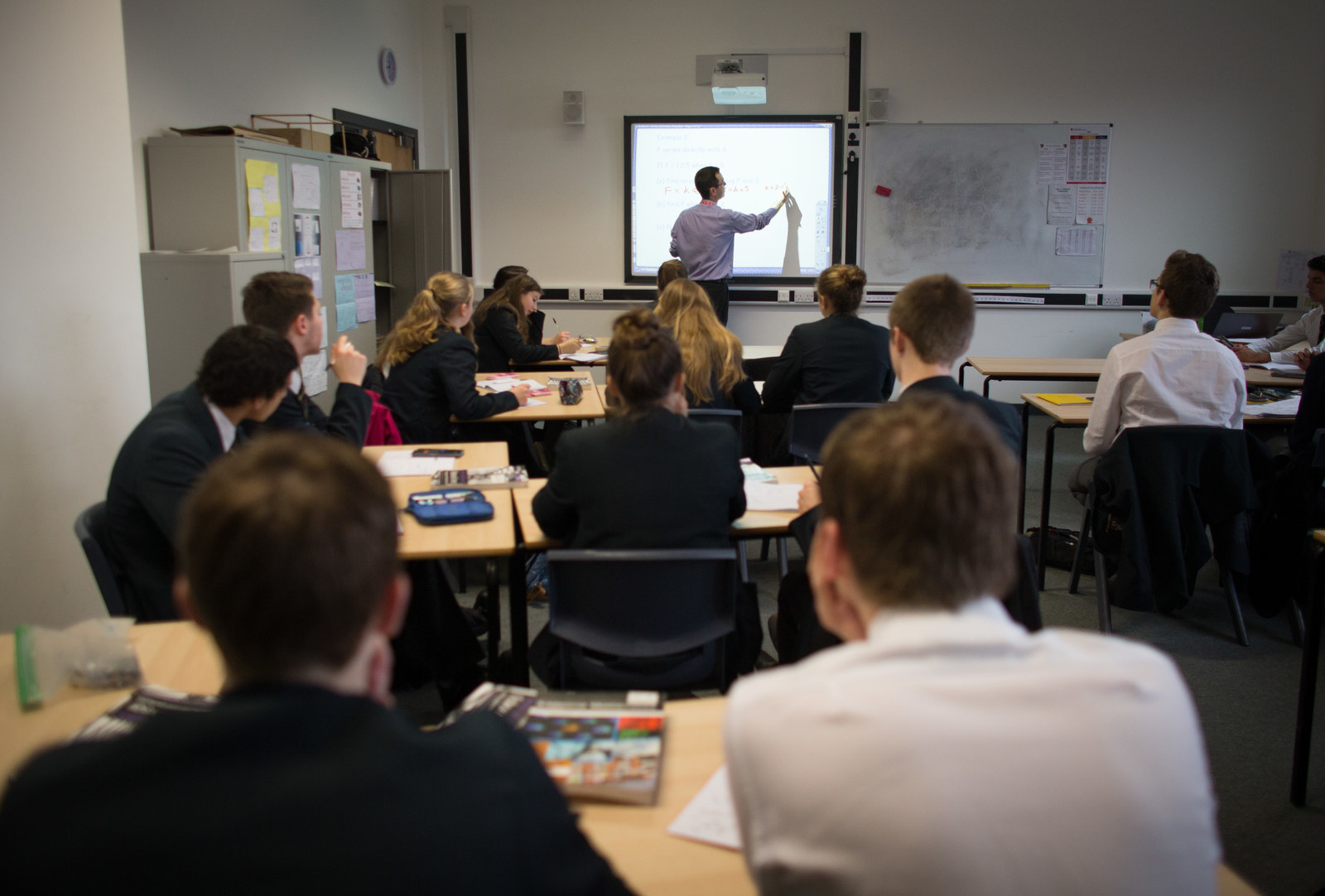 She too questioned whether the data could teach schools anything that would be of great benefit to children's learning.
"There is a lot of data about immigration already available and that should be explored with the Office for National Statistics before collecting more named data and from children in schools," she said.

Persson said that ministers needed to make it clear to parents not only what the data would be used for, but also that providing it is optional.
"How is that being communicated to parents? If schools fail to state there is a choice, it could fail their duty to process fairly," Persson said. "The whole principle of this undermines trust and creates potential for stigma and discrimination."
The Digital Defend Me campaign is calling on the government to hold a consultation on the impact and necessity of children's country of birth and nationality data, in order to "allow school staff, academics, and others concerned with children's education, rights, privacy, and technical design to assess this expansion with the diligence that an ever-growing database of 20 million people requires," Persson said.
She added: "We hope the secretary of state [for education, Justine Greening] will clarify why it is necessary and proportionate to collect the country of birth on a national database from every child in England and its benefit to pupils."