The government's new minister for Brexit has said that he may not honour EU citizens' right to stay in the UK if they move here after the referendum vote.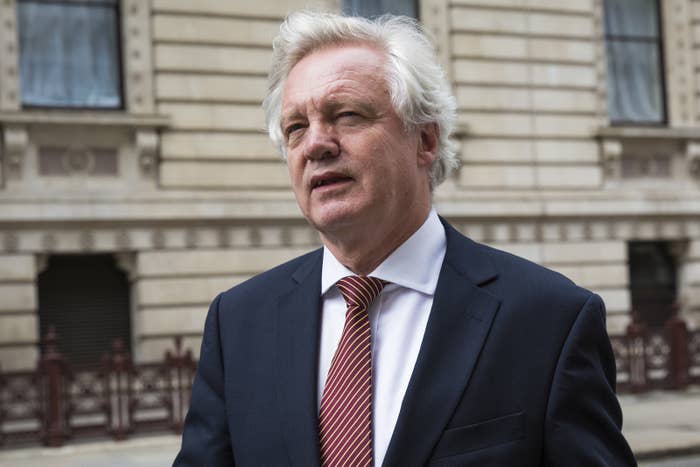 Until Britain fully leaves the EU, a process which could take years and won't begin until article 50 is triggered, freedom of movement agreements between all member states will continue.
It has been anticipated by prime minister Theresa May that there could be an increase in people moving to the UK from other European countries before visa restrictions apply.
"We may have to deal with that. There are a variety of possibilities," David Davis, secretary of state for exiting the European Union, told the Mail on Sunday in his first interview since being appointed to the new role.

"We may have to say that the right to indefinite leave to remain protection only applies before a certain date. But you have to make those judgments on reality not speculation," Davis continued.
But Davis has stopped short of suggesting then that date could be. "If you set a date, that's when you start a rush," he later told Sky News' Dermot Murnaghan.
Davis will be responsible for managing Britain's departure from the EU and has been accused by Labour of using EU citizens as a "bargaining counter" in negotiations.
Davis, who ran for the Tory leadership in a contest eventually won by David Cameron in 2005, has dismissed this claim and insisted that he will win a "generous settlement" for EU nationals wishing to live in the UK, as well as for Britons living in other European countries.
"If you do it all together nobody is a bargaining counter. It is based on the presumption that [EU officials] will be rational about their own citizens' interest, which they will be," he said.
Following his appointment as Brexit minister, Davis said he is keen to take his time in beginning the formal process of leaving the EU.
"The negotiating strategy has to be properly designed, and there is some serious consultation to be done first," he wrote on Conservative Home last week.

Nonetheless, he anticipated that article 50 could be triggered "before or by the beginning of next year," which would make it likely that the UK would have formally left the EU by December 2018.