A teacher has written a heartbreaking resignation letter to education secretary Nicky Morgan over the government's controversial assessment guidelines for primary school children.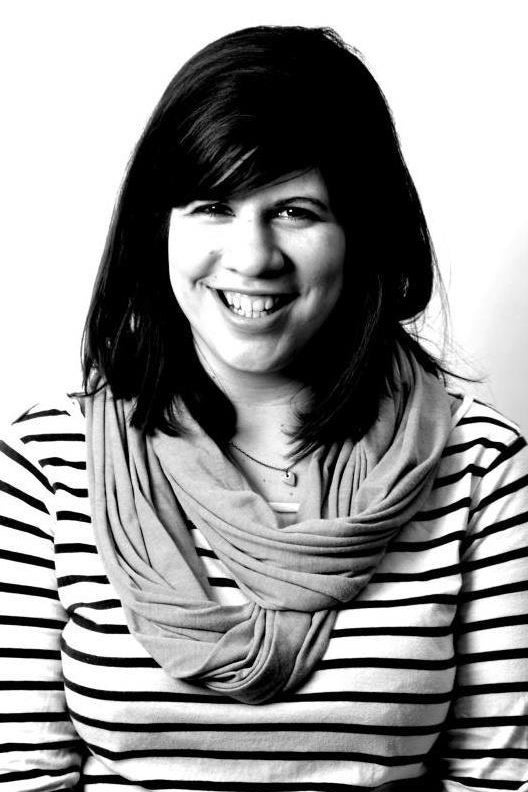 Zoë Brown, who has taught key stage 1 and 2 since 2010, wrote that it was "with a heavy heart" that she wrote the resignation letter, reproduced on her award-winning teaching blog, under the title "Sorry Nicky, I'm out".
"I know you've struggled to listen to and understand teachers in the past so I'm going to try and make this as clear as possible," she began. "In the six short years I have been teaching your party has destroyed the education system. Obliterated it. Ruined it. It is broken."
Brown has most recently taught year 2, the first year that children in England are expected to sit new SATs (exams taken when children are 6 and 11), and she cites the tests, as well as data-focused school inspections and complicated assessment guidelines, among her reasons for quitting.
Earlier this month, tens of thousands of parents took year 2 children out of school for the day to protest against the Department for Education's (DfE) exam-heavy curriculum.
Brown told BuzzFeed News that it was the latest version of these assessments, which she described as "an arbitrary list of criteria of the things children should be able to do", that tipped her over the edge and forced her to resign.
"The DfE are making up their own grammar rules and insisting we assess children's ability to follow them," she said.
The new English test for 6- and 7-year-olds in particular has been widely met with criticism for being too hard. In an interview defending the test on BBC Radio 4's World at One programme, schools minister Nick Gibb failed to answer one of the questions – designed for those 48 years his junior – correctly.
While Brown said children in her class did manage to get through the tests in May, she felt that their success came at the cost of cutting other valuable curriculum subjects such as science, music, art, geography, and history, which are not formally assessed, in order to spend more time practising for the English and maths SATs.
"I've known schools cancel school [music and drama] shows because they needed time to prepare for the new tests," Brown told us.
"It used to be we could teach English through history and geography topics but now with such a prescriptive assessment criteria we have to spend time teaching things like a 'DfE exclamation sentence' that all children have to include in their writing to be judged as meeting national expectations."
She also felt that standardising learning in this way did not take into account external factors, such as a child's background, that might affect what stage of learning they had reached.
"Children who moved to Britain only six weeks ago who don't speak a word of English are still tested, so schools that are in areas with high mobility suffer," said Brown.
Brown worried testing in this way would turn a whole generation of children off learning.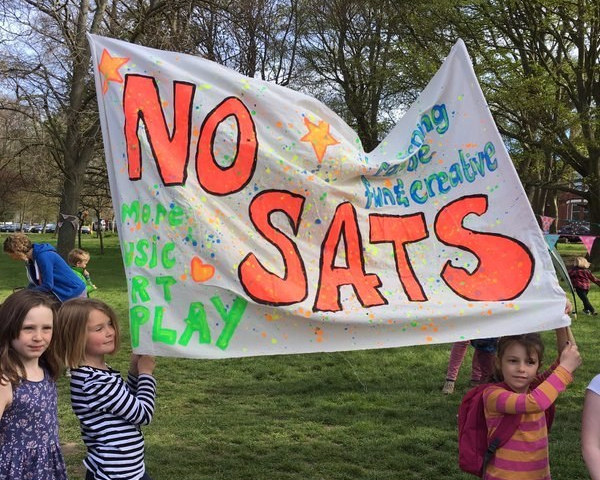 "I'm worried they'll be convinced at 10 years old that they can't do maths/English when actually it's because they're being tested on a curriculum they haven't learnt yet," she said, pointing out that because the key stage 2 curriculum was released only two years ago, children in year 6 now would have been taught something entirely different for the first four years of their education.
"I know I'm not alone in feeling like this," Brown continued in her resignation letter. "Just within my own family my fiancé, my sister and my sister-in-law have all quit the profession in the last 12 weeks.
"Rather than address this issue you've decided to allow schools to recruit unqualified teachers to fill the gaps.
"The final nail in the profession's coffin. I don't want to stop teaching. I love teaching but I have no interest in being part of this game any more."
She told BuzzFeed News that morale is very low in the profession overall, and that since publishing her resignation on Sunday, "a number of people contacted me today to ask for advice because they want out. I know several teachers all over the country who want out."
Brown intends to see out the academic year before stepping down from her position in July. After they get married in August, she and her partner plan to spend some time travelling.
She said that she will miss her pupils "hugely" as well as "the camaraderie between the staff."
Asked if she thinks she will ever return to teaching, Brown said she would never say never, "but not with things as they are".