Private tenants in England are over 2.5 times as likely to be evicted through no fault of their own as they were seven years ago, a new study shared exclusively with BuzzFeed News has suggested.
Oxford academic David Adler, who conducted the research, believes the rise in evictions is a result of landlords wishing to sell their properties rather than continue to let them when they have increased in value.

When house prices fell after the 2008 recession, so too did the number of evictions. House prices began to rise again in 2009, and since 2010, the number of evictions has tripled.

"These findings demonstrate that house price inflation not only makes homeownership harder to access, but undermines tenants' security in their current home," Adler said.
"When house prices are low and the economy is performing poorly, landlords may not be able to find another tenant or a buyer, so they are forced to negotiate with existing tenants, and rents fall.
"When house prices are rising, evictions allow landlords to free up their property for sale or raise their rents to a new tenant, and rents then rise."

The study showed that when house prices rise by 10%, there is a 60% knock-on increase in people being evicted by landlords, who do not need to give a reason.

Campaign group Generation Rent is calling on the government to introduce greater protections for tenants who find themselves facing "no-fault" evictions when there has been no breach of contract, but the tenancy has reached its end and the landlord does not wish to renew it.
Under Section 21 of the 1988 Housing Act, a landlord is able to ask tenants to move out with two months' notice, without giving a reason, after the fixed period of a contract has ended. This is known as "accelerated eviction," and a tenant has no defence against it.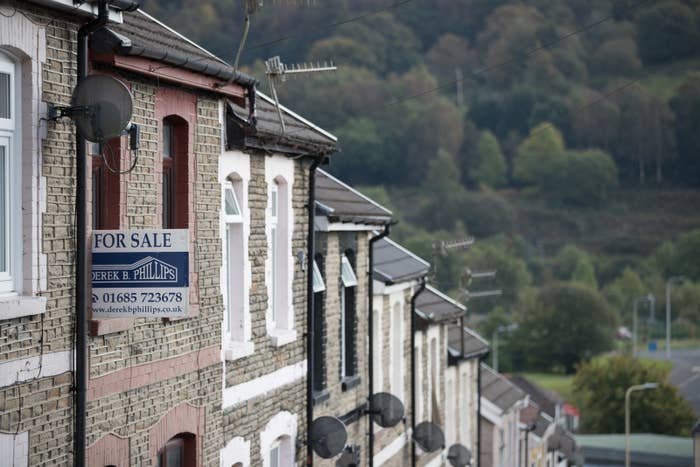 With assured shorthold tenancy agreements in the UK typically lasting as little as six months to a year, this leaves many people faced with the prospect of finding a new home on a relatively regular basis.
In 2015 there were 16,441 "accelerated evictions", compared with 4,963 in 2009. Generation Rent's research found that 1 in 4 private renters have had to move for reasons not of their choosing.
During the same period, the number of people failing to pay their rent has fallen. Generation Rent's findings also come as the number of families living in rented accommodation is at its highest. More than 1.5 million rented properties are homes to children, according to the English Housing Survey.
"A tenant can pay the rent on time every month and otherwise behave impeccably, and yet still be asked to leave with two months' notice, with no appeal and no help," Betsy Dillner, director of the housing campaign group said.
She believed that the correlation between a rise in house prices and a rise in the number of evictions proved that tenants were not adequately protected, and that more needed to be done to deter landlords from choosing to evict tenants.
"Private renting is the only option for growing numbers of families and people on ordinary incomes," Dillner continued.
"By making it as easy as possible for a landlord to cash in their property, our outdated law is inviting hobbyists to house them, instead of professionals.
"As long as the government prioritises the interests of amateur landlords, renters cannot expect a stable home."