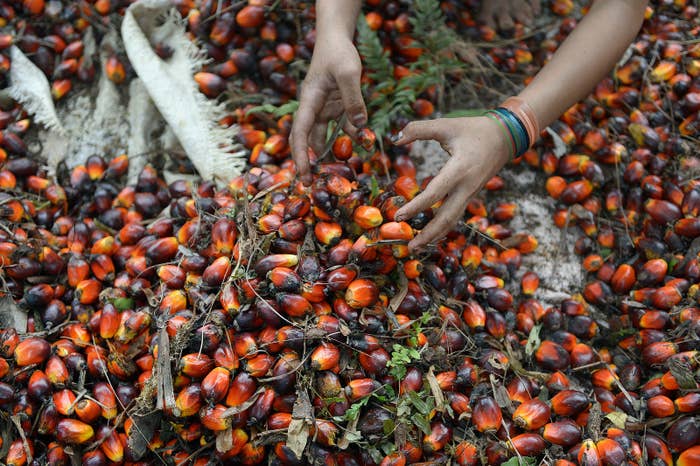 Palm oil in a number of popular vegan-ready meals, including items from Tesco, Sainsbury's, and the new Plant Kitchen range from M&S, cannot be "100% guaranteed" not to be harmful to the environment.

While palm oil itself is considered to be a highly efficient crop, global demand for it has led to the expansion of palm oil plantations into tropical forests, which has contributed to deforestation and loss of biodiversity that has been associated with a dramatic decline in orangutan numbers.
While supermarkets identified by BuzzFeed News as using the ingredient in vegan food have all said they only source palm oil compliant with guidelines set by Roundtable on Sustainable Palm Oil (RSPO) — which requires them to achieve a fully sustainable palm oil supply chain in by 2020 — any use of the ingredient could contribute to deforestation, according to campaigners.
"What they're classifying as sustainable is land that's already been converted from rainforest, so in essence, there's no destruction taking place because the destruction has already taken place," Richard Young, policy director at the Sustainable Food Trust, told BuzzFeed News.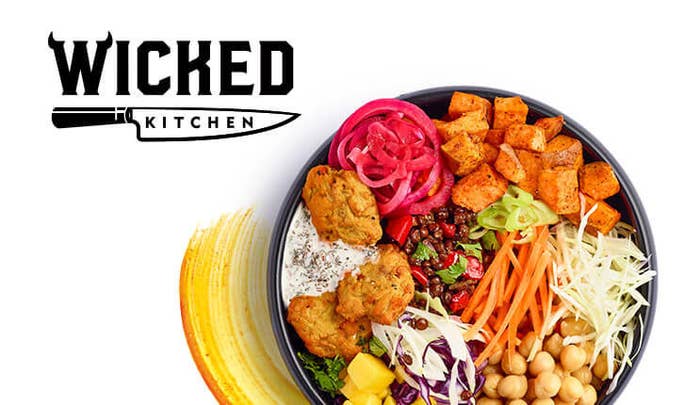 Late last year, research published by Purdue University in the US showed a 38% rise in deforestation since 2007 in areas certified as sustainable for palm oil production, leading to the loss of animals' natural habitat.
"The statistics are still pretty horrifying, something like 25 orangutans a day are dying as a result of palm oil production just in south east Asia," Young said.
According to analysis by BuzzFeed News, nine products from Tesco's Wicked Kitchen vegan range contain palm oil, including the cauliflower and mushroom pie, Big Bro enchiladas, all the rage rolls, curried cauliflower pasty, toasted three onion dip, sweet potato pakora wrap, Italian cold cuts sub, hoi sin mushroom wrap, and red velvet brownie.
M&S Plant Kitchen No Beef burgers and mushroom pie, Sainsbury's Love Your Veg Shroomdog sausages and Waitrose Vegan cauliflower, coconut and chickpea pie also listed palm oil among their ingredients.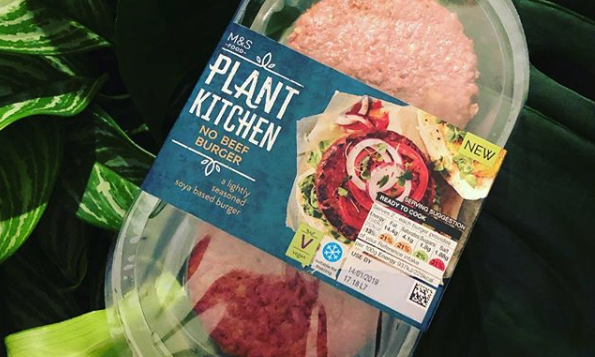 Tesco, M&S, Sainsbury's and Waitrose each told us that their vegan products contained sustainable palm oil, and that they were signed up to RSPO's 2020 commitment.
Greggs' new vegan sausage roll, which launched to much fanfare earlier this month, contains palm oil. A spokesperson for Greggs also said that their palm oil was sustainable in accordance with RSPO's guidelines.
Products from Morrisons' V Taste vegan range, and Asda's line of vegan burgers, sausages, and falafel, did not appear to contain palm oil.

Last year, supermarket Iceland announced that it would not use palm oil in any of its own-brand foods — vegan or otherwise by the end of 2018.
"We previously asked our suppliers to use certified sustainable palm oil in our Iceland own label food, but became concerned that this still had the potential to contribute to deforestation," a spokesperson for Iceland told us.
This month, however, the BBC reported that Iceland was still selling items containing palm oil, both from its own brand and other brands. Iceland, which specialises in frozen food, has said that this is old stock, and that it is no longer producing food that contains palm oil.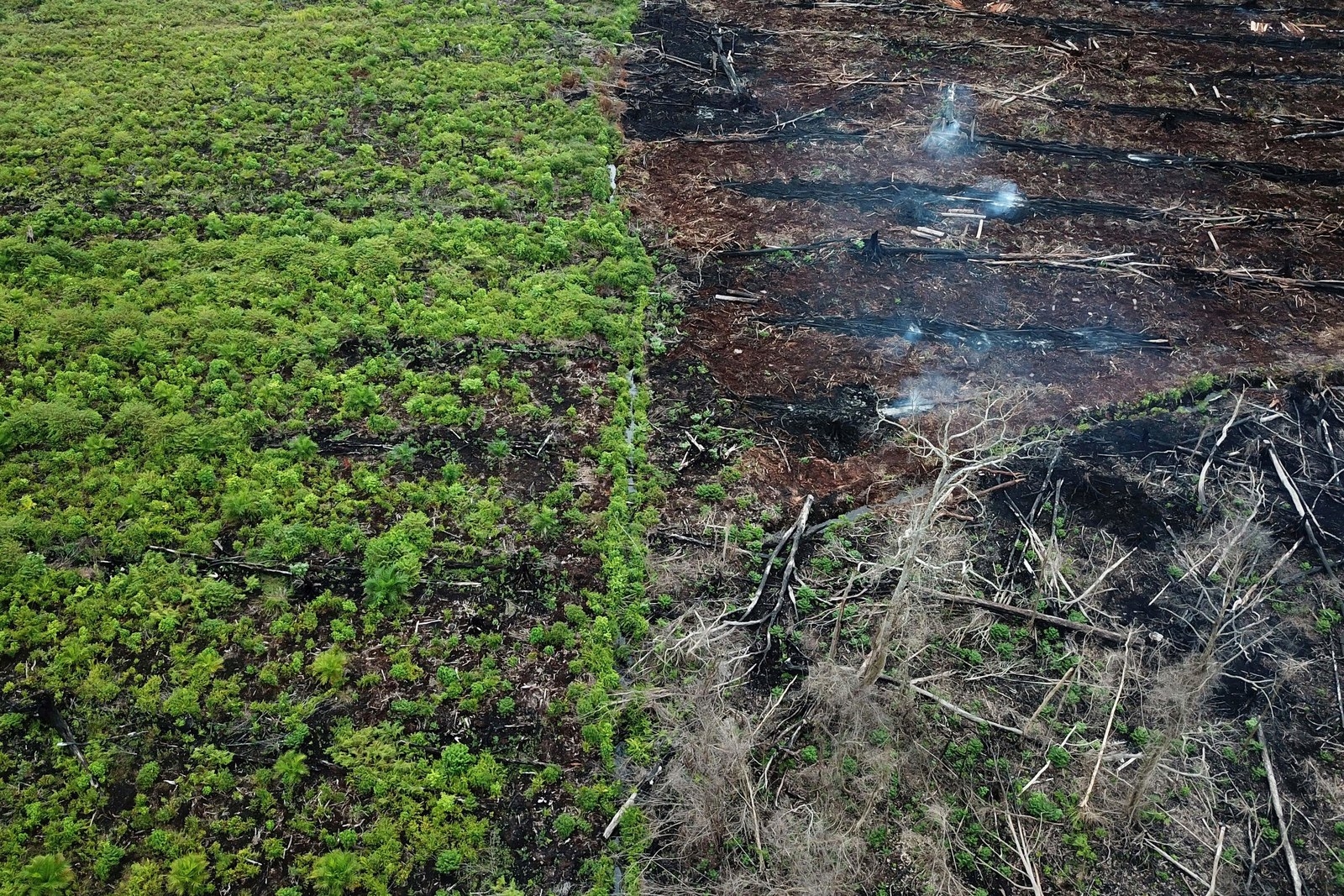 Vegan campaigners have defended supermarkets' use of palm oil in plant-based ranges.
"It would be very difficult to avoid palm oil altogether and we want to make veganism accessible and convenient," a spokesperson for the Vegan Society, Britain's leading vegan charity said.

"It's great if people want to take it a step further but veganism already makes a huge contribution to protecting the planet."

While the Vegan Society did recognise the detrimental effects of palm oil production on animal habitats, it believed this was consistent with all types of farming.

"Even during the harvest of crops small animals such as mice and insects might be indirectly harmed, and insects are again harmed when pesticides are used," it continued.

"Boycotting palm oil but not other forms of farming would be inconsistent.

"We would instead encourage everyone to look at the impact of their food choices on animals, the environment and our health as a whole, and choose the least harmful option."
Juliet Gellatley, founder and director of animal rights food group Viva!, urged vegans to be cautious when selecting plant-based processed foods.

"It has been fantastic to see the explosion of vegan products available in high-street shops, but we do have to remain mindful of the amount of palm oil we use," she said.

"The best companies are those which are completely palm oil free, but as with ready-meals and takeaways, this isn't always possible.

"Many companies may be RSPO certified but only a few go that little bit extra to be transparent about their suppliers and traceability."

A spokesperson for Greenpeace, which has campaigned on sustainable palm oil production for a decade, said that while it didn't advocate for the boycott of palm oil entirely, there was a lot of ambiguity around what's considered sustainable.
"It's extremely difficult, because of the way palm oil is supplied, for any of it to be guaranteed 100% sustainable," the spokesperson said.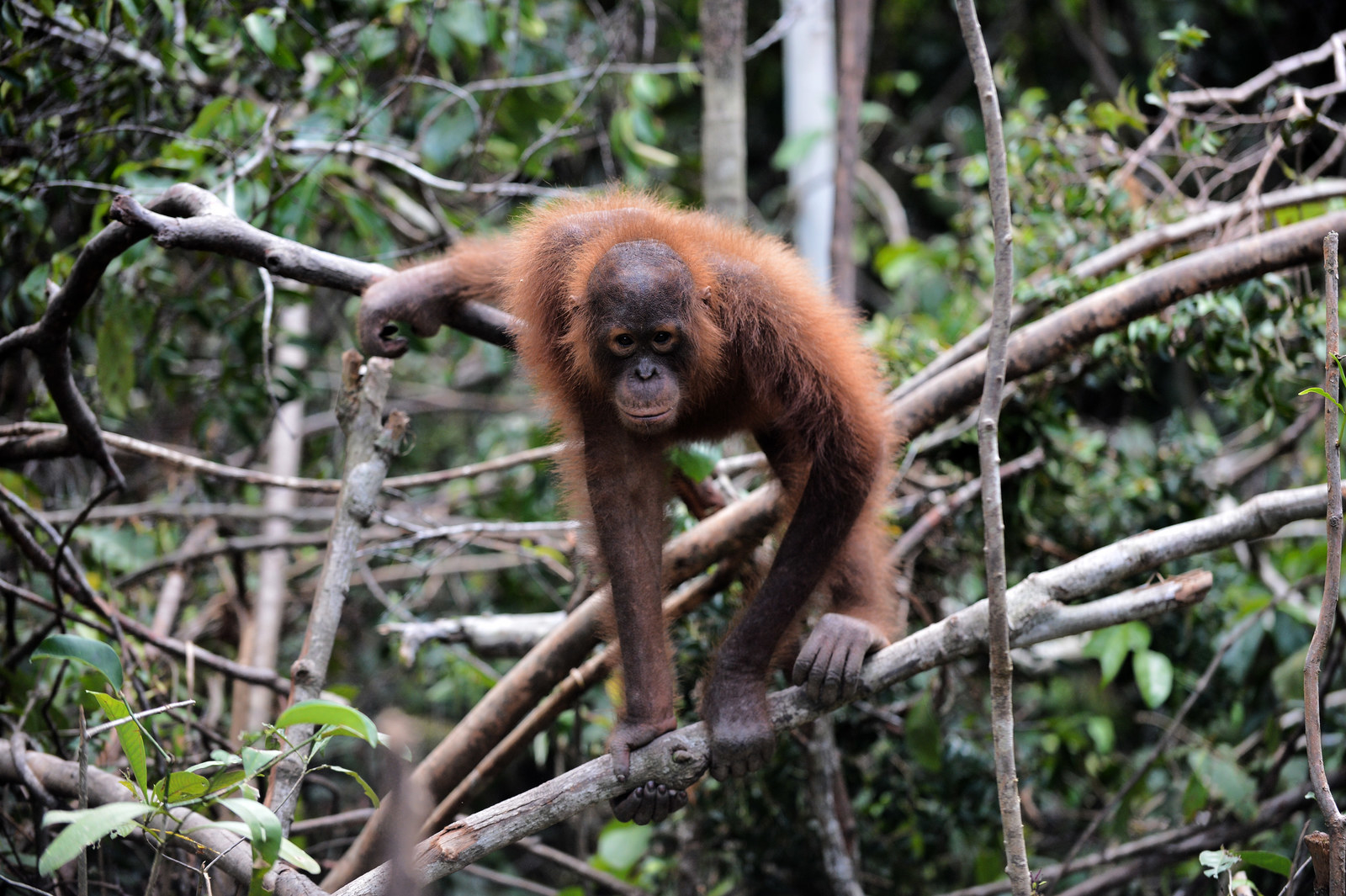 "Palm oil is not bad. Deforestation for palm oil is the problem and we have case after case of evidence where palm oil companies have been found destroying forests to grow more palm oil."

Greenpeace criticised RSPO regulations, which the spokesperson described as "weak" and "poorly monitored".

"That's why we are advocating for big brands to take responsibility and force their suppliers to only supply 100% sustainable palm oil," they said.

Journalist Selene Nelson, who is also vegan, said that she welcomed an increased range of accessible options offered by supermarkets for those following a plant-based diet, but recognised the importance of holding them to account over the ingredients they used.
"The industry will only start seriously looking into sustainable alternatives to palm oil when people start demanding them at a high enough rate — and this will only happen with increased awareness," she said.

"At the moment, companies are trying to attract vegans simply by removing ingredients, rather than putting any real thought into the ways that they operate.

"Waitrose are currently using non-recyclable plastic boxes for many of their vegan dishes — a strange choice, considering that most vegans care deeply about the environment and that plastic containers are easily recyclable today.

"But as with anything, it's a learning curve and it will take time."