Maybe you knew Lizzo is dating someone, maybe you didn't — she's been pretty secretive about the whole thing and only just started talking about it recently.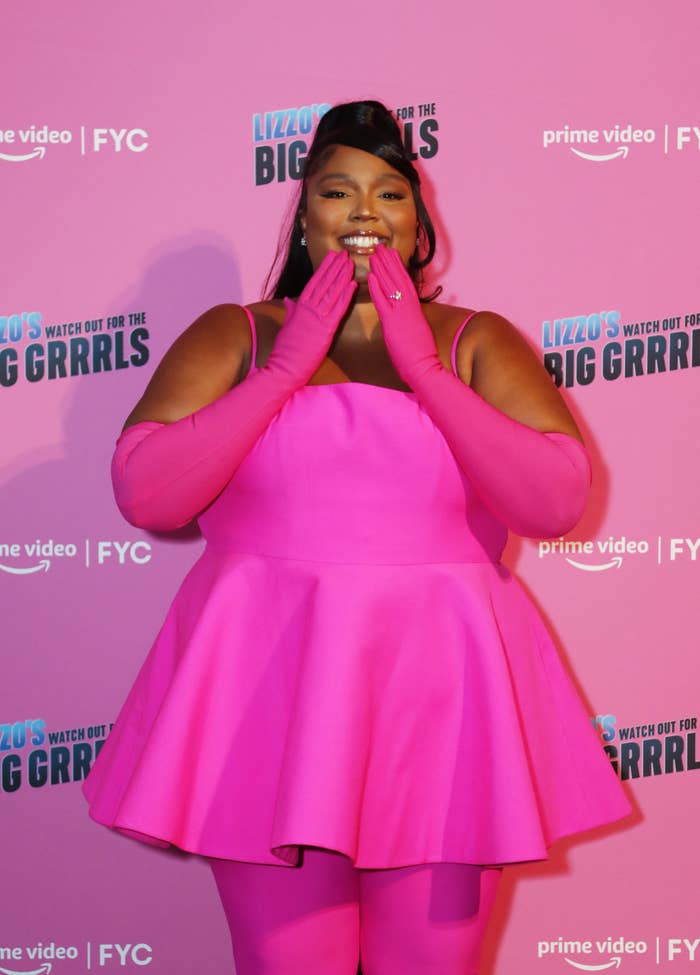 Well, the secret is officially out: Lizzo recently made her red carpet debut with boyfriend Myke Wright, and she even shared the pictures on Instagram.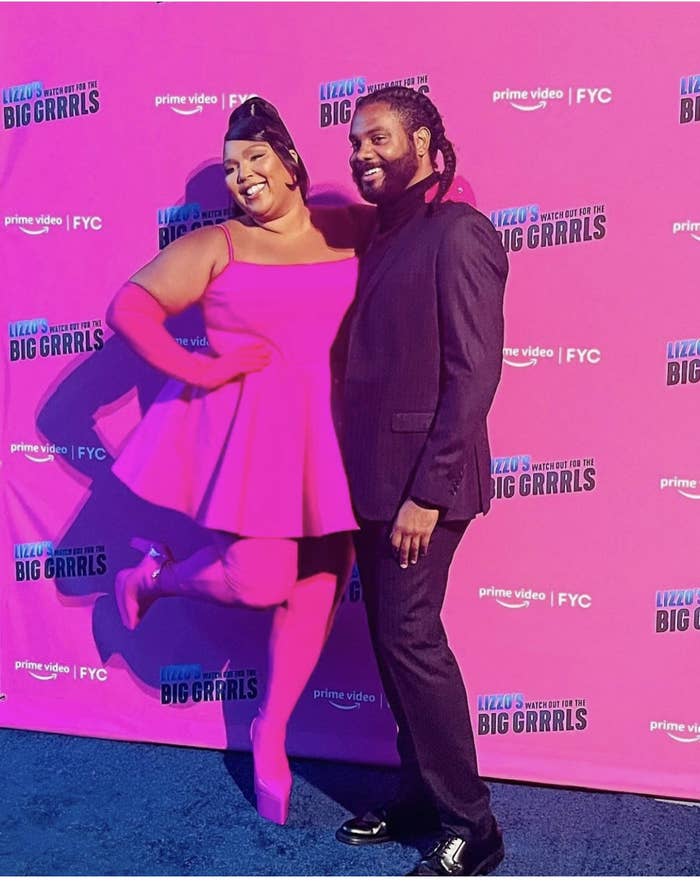 The pair stepped out together at an event for Lizzo's new Prime Video reality TV competition series, Lizzo's Watch Out for the Big Grrrls. (I have yet to watch it myself — hey, there's a lot of TV out there!)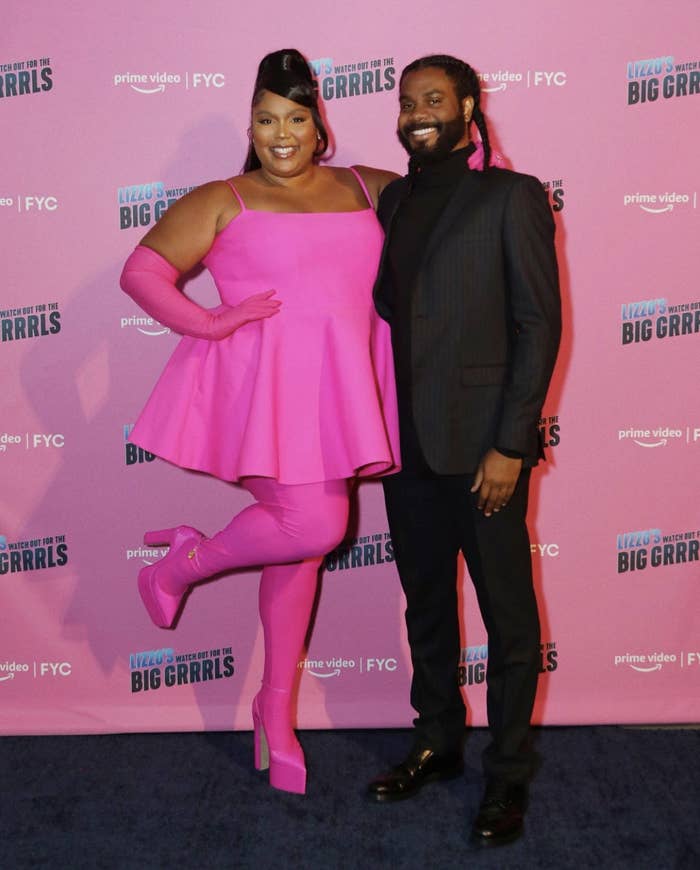 She also shared a photo of what looked like her hand, wearing a ring, on top of Myke's hand. Hmm. Hmm! Maybe we shouldn't read too much into this one.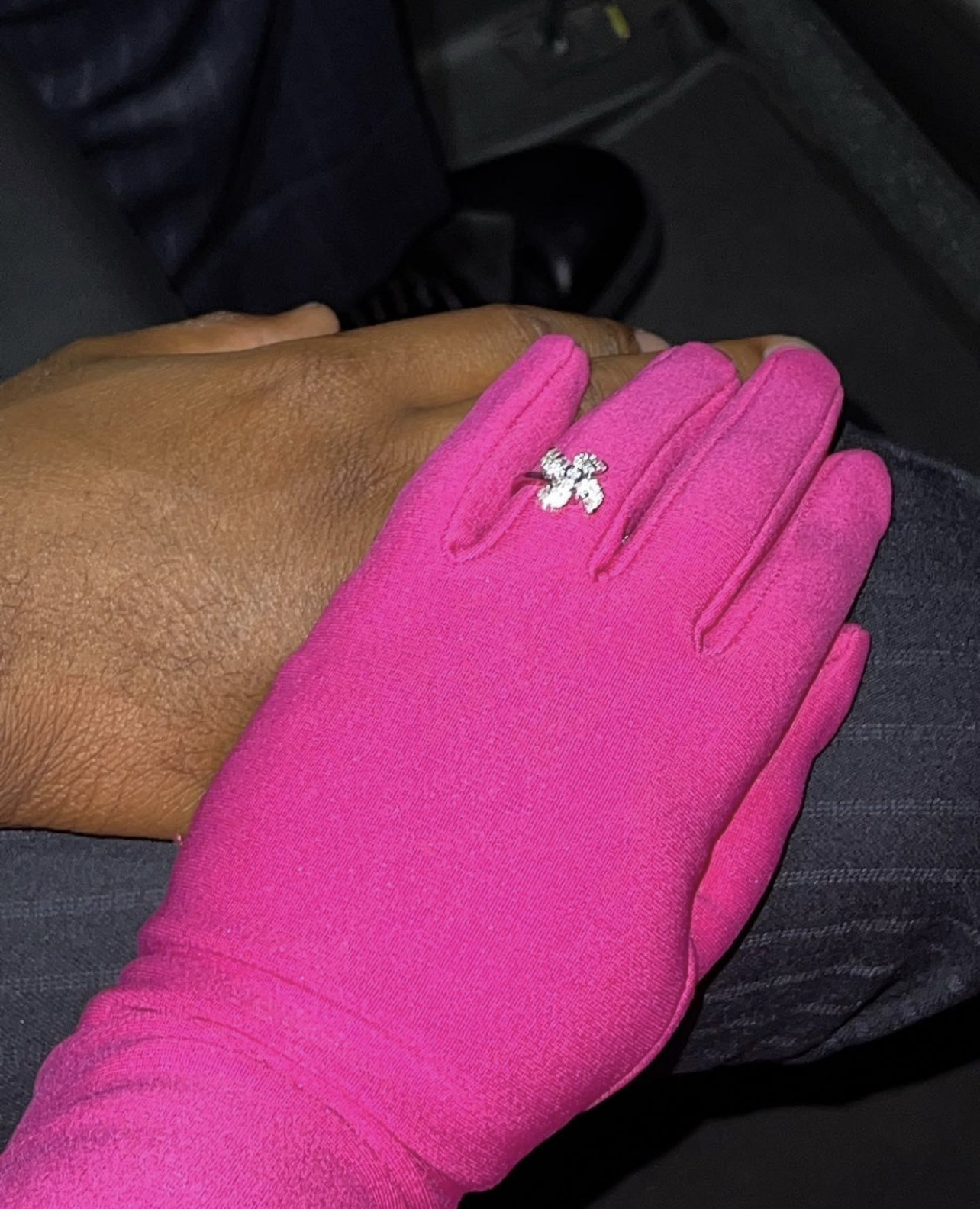 Lizzo and Myke have been spotted together in public for a little under a year now. Here they are outside Los Angeles restaurant Craig's this past Valentine's Day...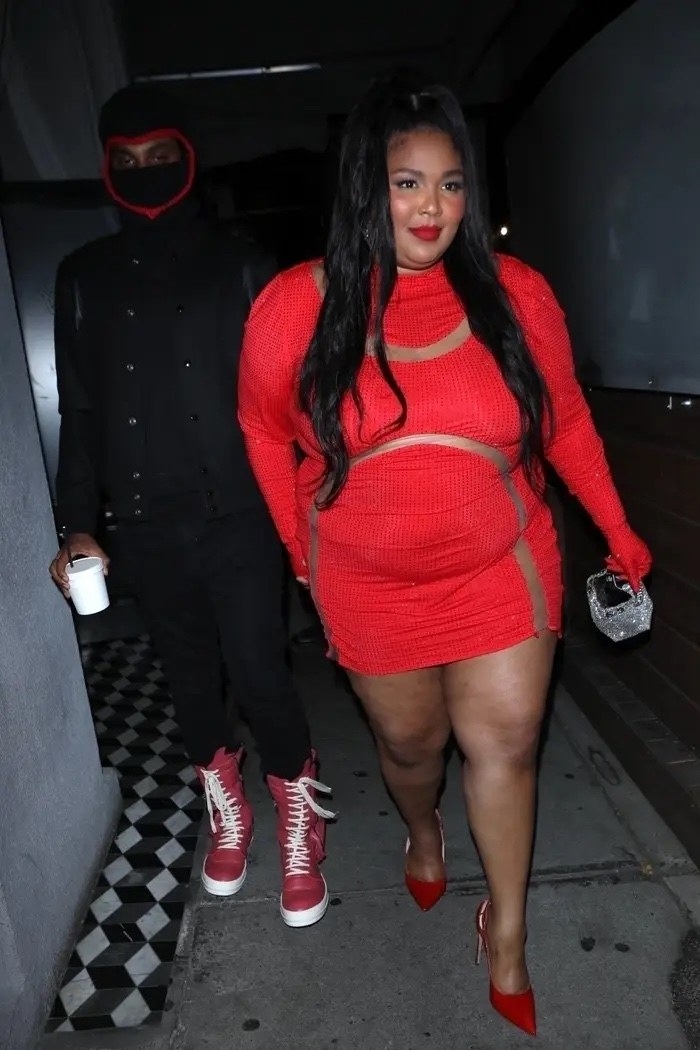 ...and here they are outside Craig's again last August.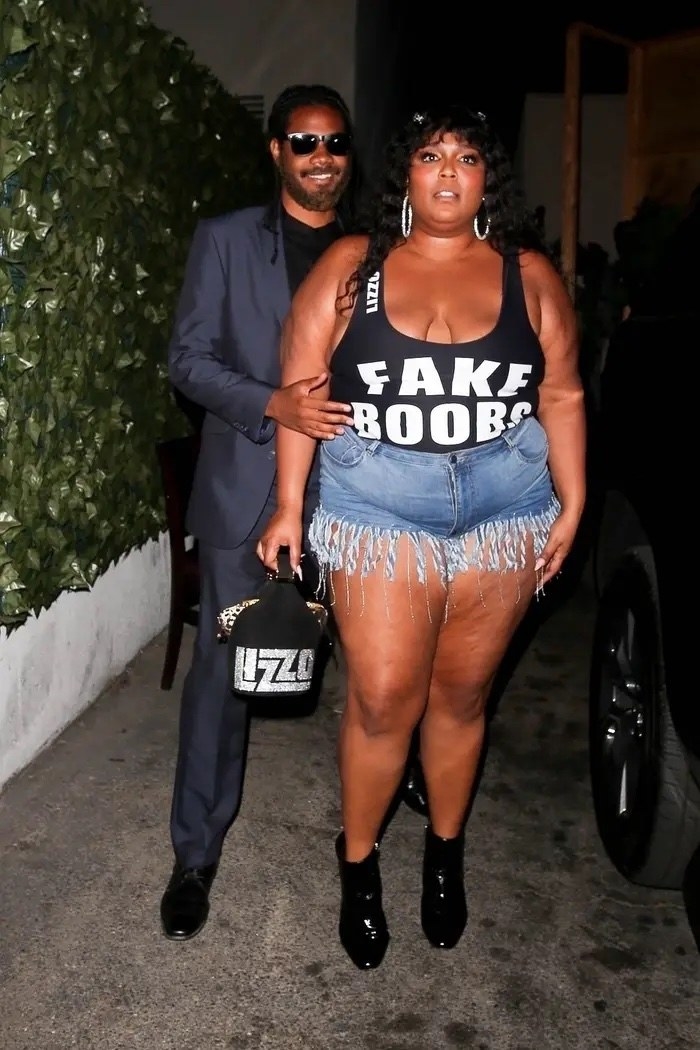 When Andy asked her if it was hard to date as a famous person, she said it's all about having the right person.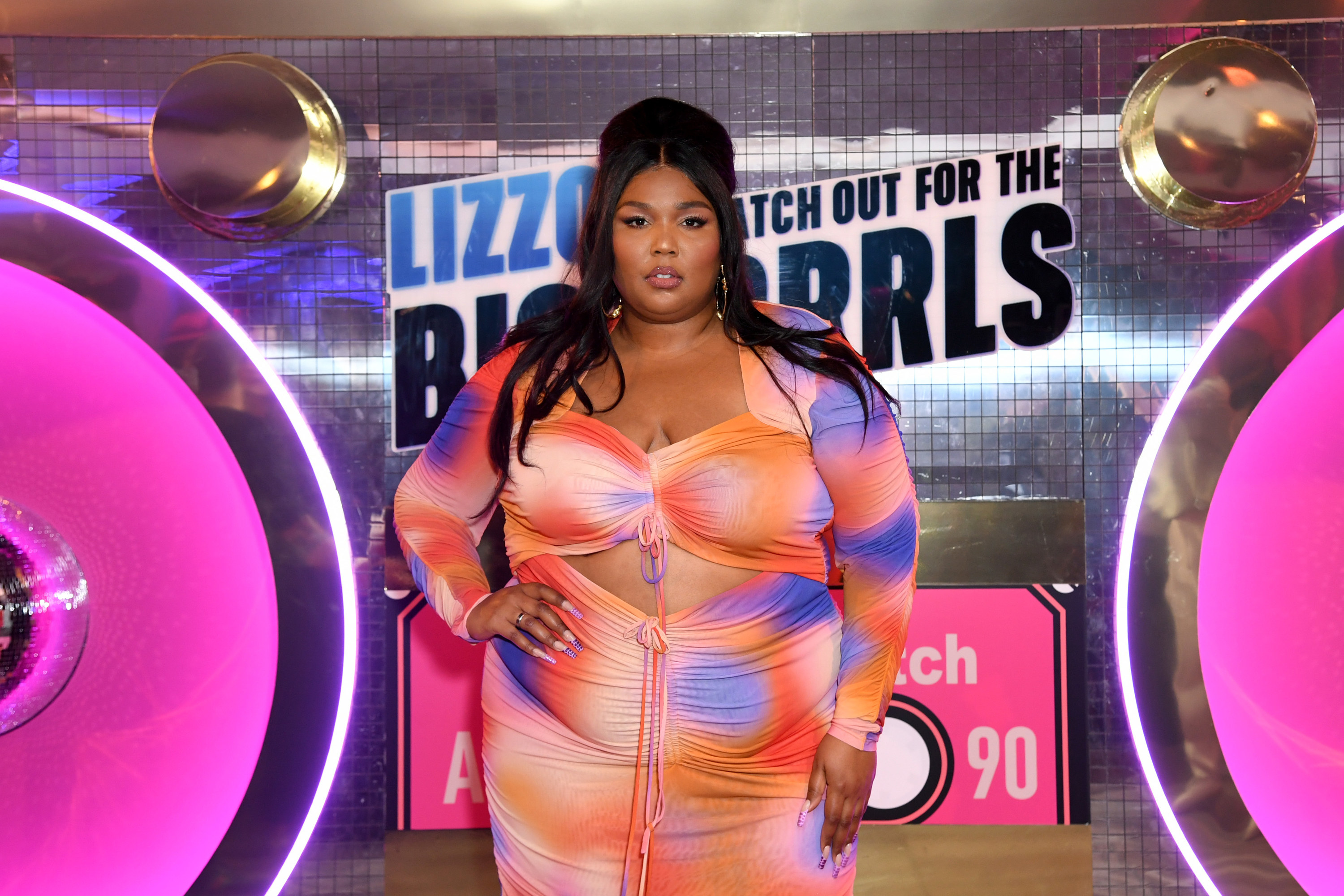 "If you have the right person, no, not at all. It is not even a factor," she explained. "It should be mutually supportive no matter what that person does."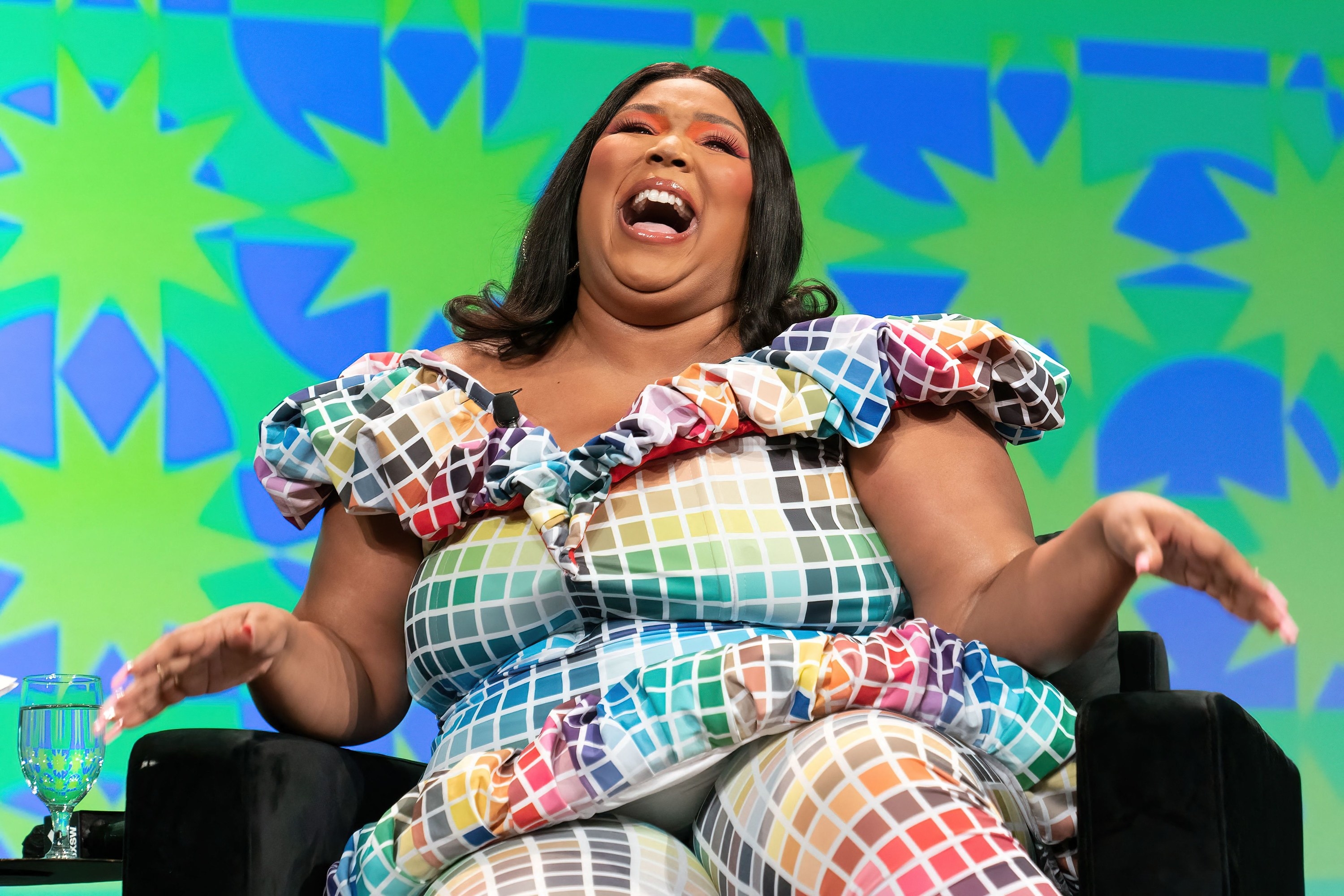 It certainly seems like Lizzo's found that right person for her, but only time will tell. In the meantime, we're happy they're happy!