As of late, Julia seems to be pulling off some of her wildest looks during various Fashion Week events.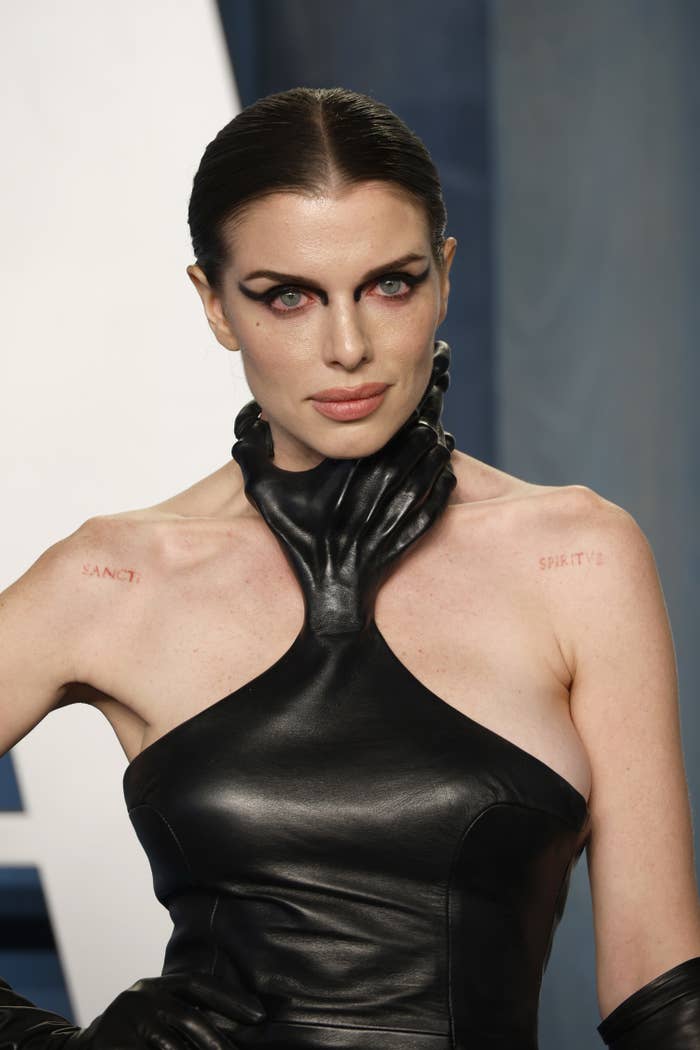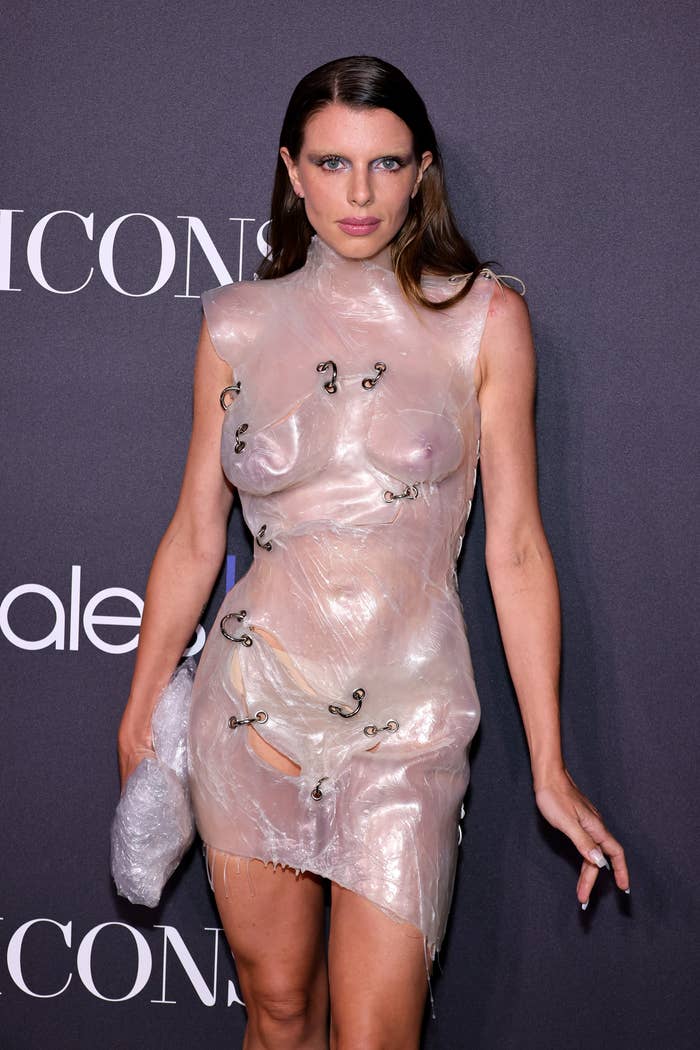 Julia stepped out this past week for Milan Fashion Week, and her latest look was typically out-there.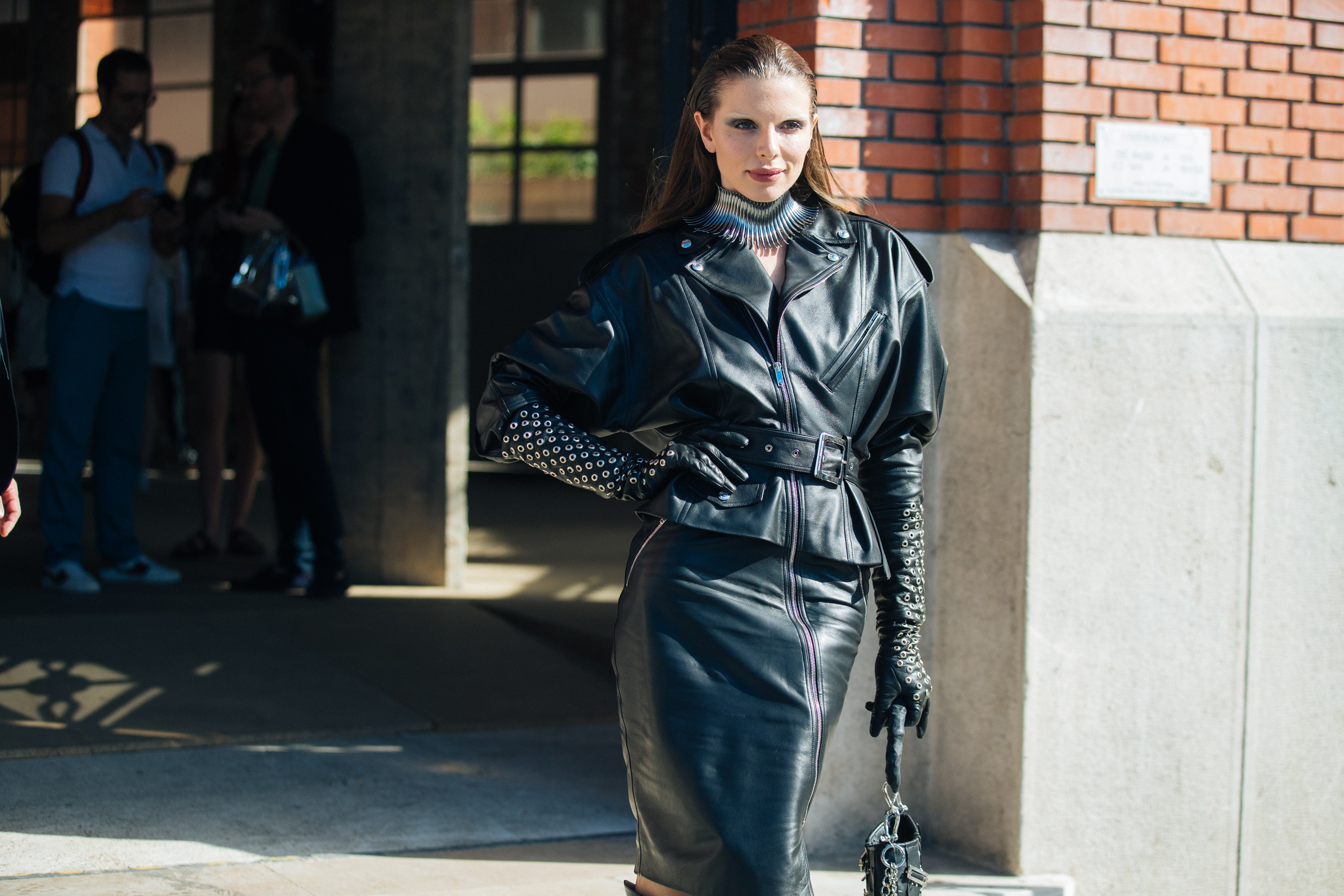 She rocked a balaclava-esque face mask that only revealed her eyes — and was connected to a thin strip of fabric over her chest that functioned as a top.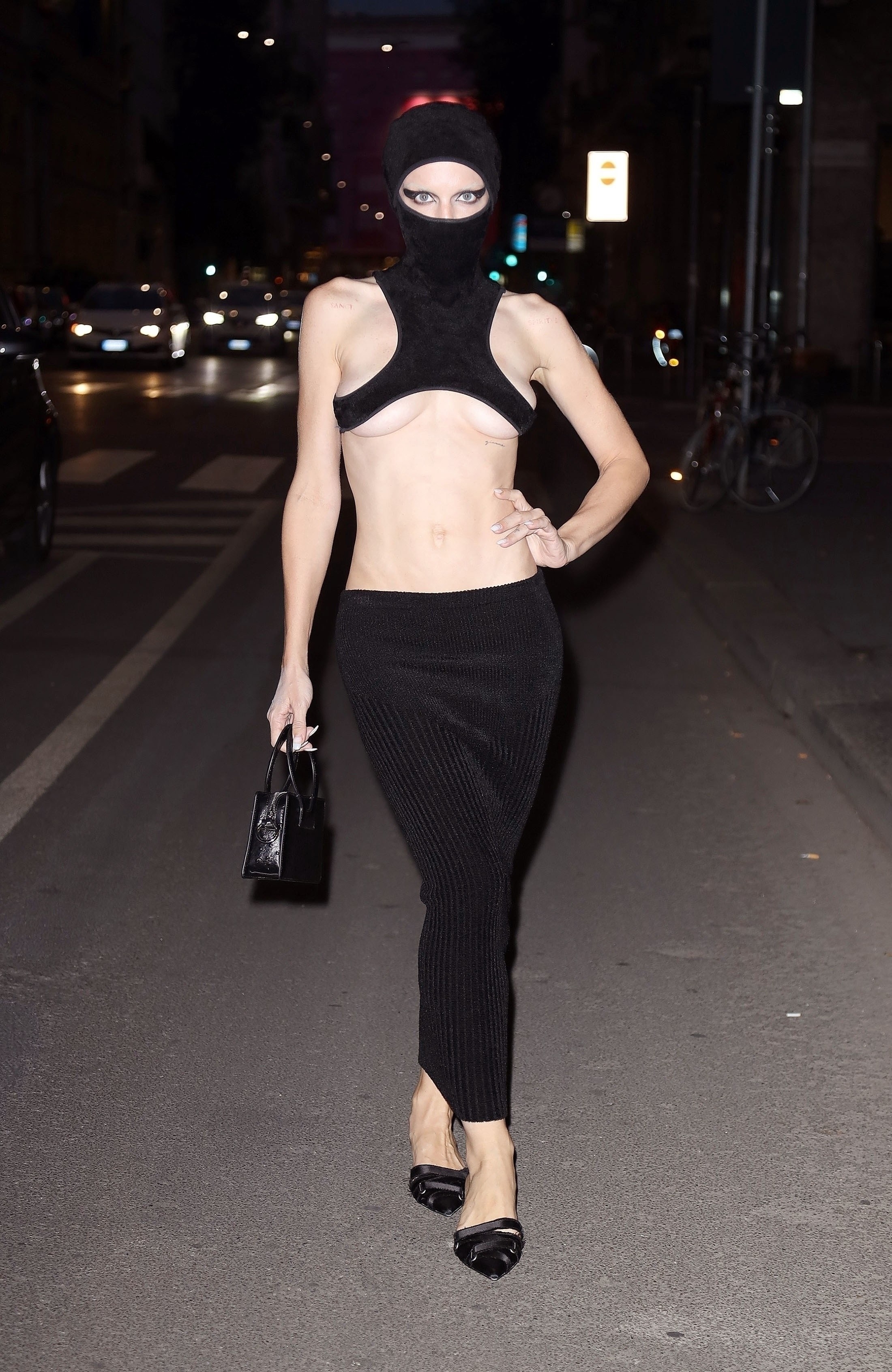 Of course, she was wearing her signature dramatic eyeshadow look, too.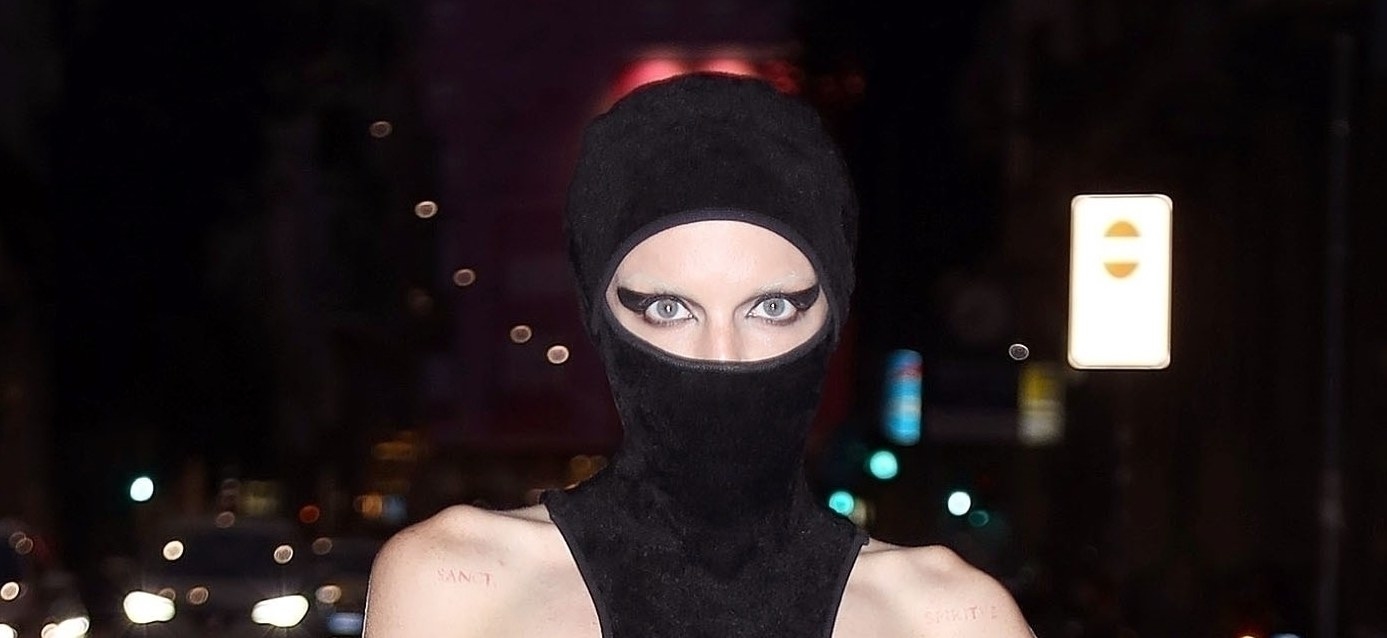 Her accompanying skirt was super-low-cut in the back, too — another sneaky twist in an outfit that's essentially one big twist.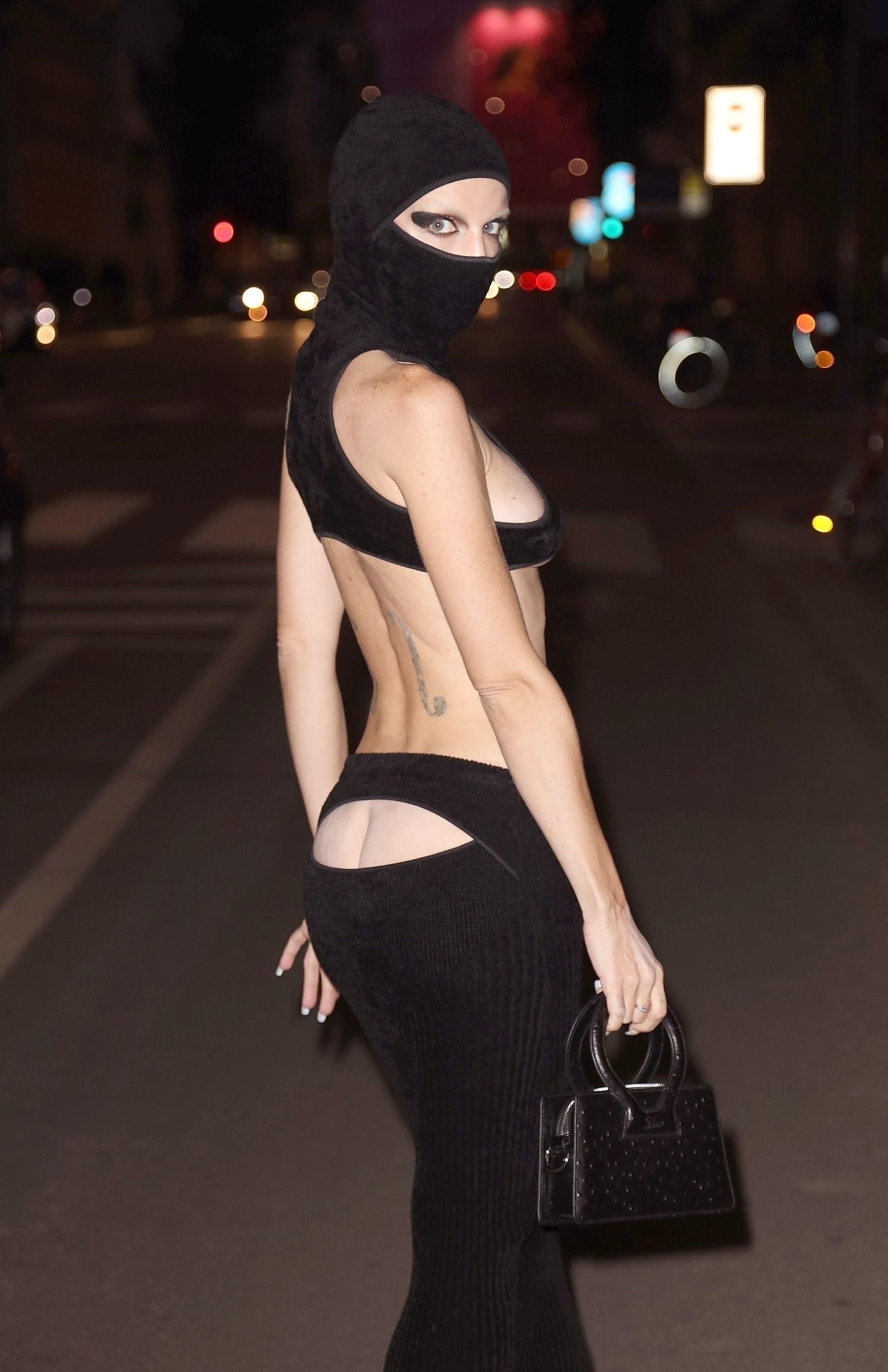 So whaddya think? Is Julia's latest outfit as extreme as when she wore so much denim that even her purse looked like a pair of jeans?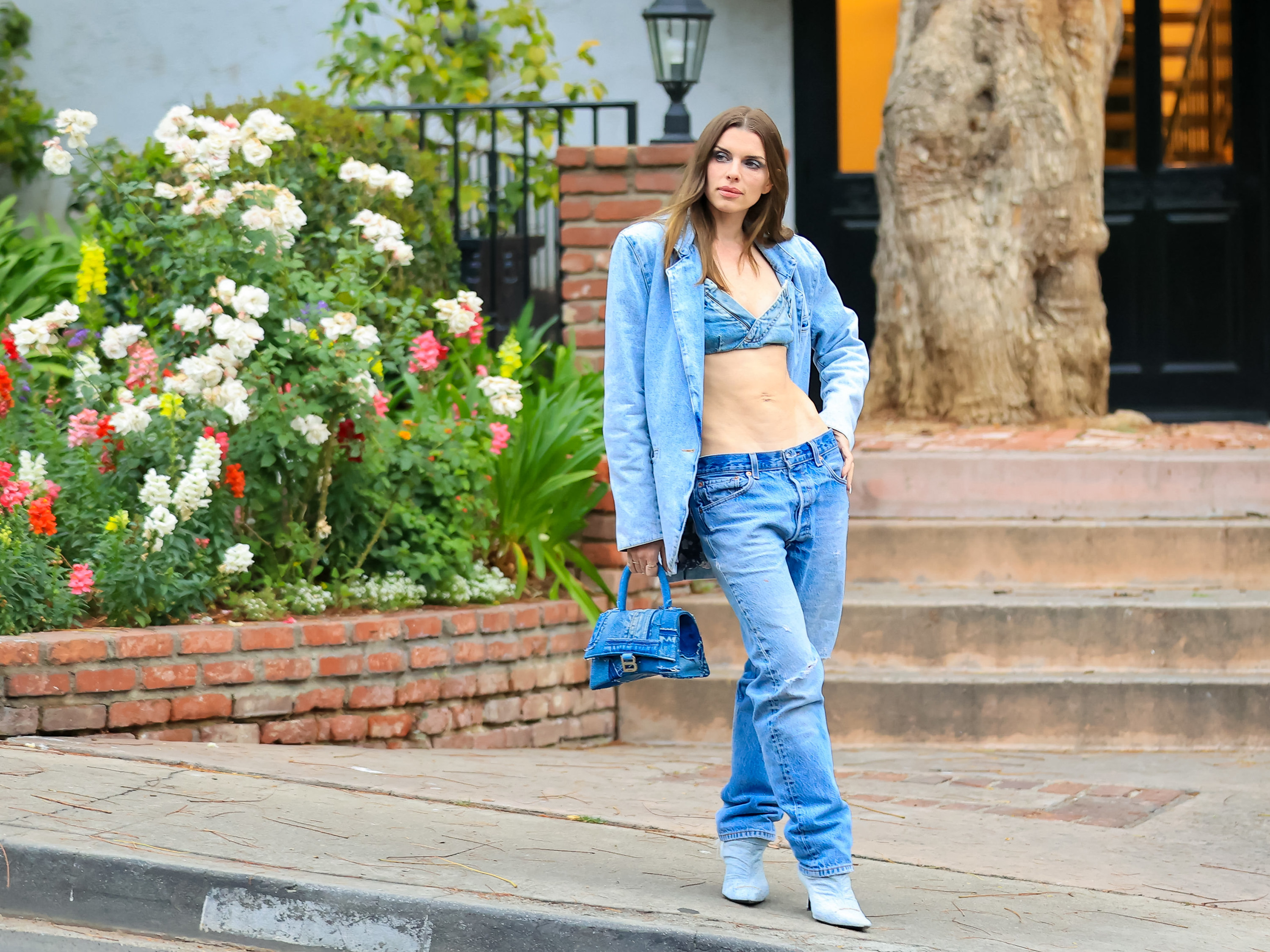 What about when she hit the streets of Los Angeles wearing little more than a few metal rings and some vinyl?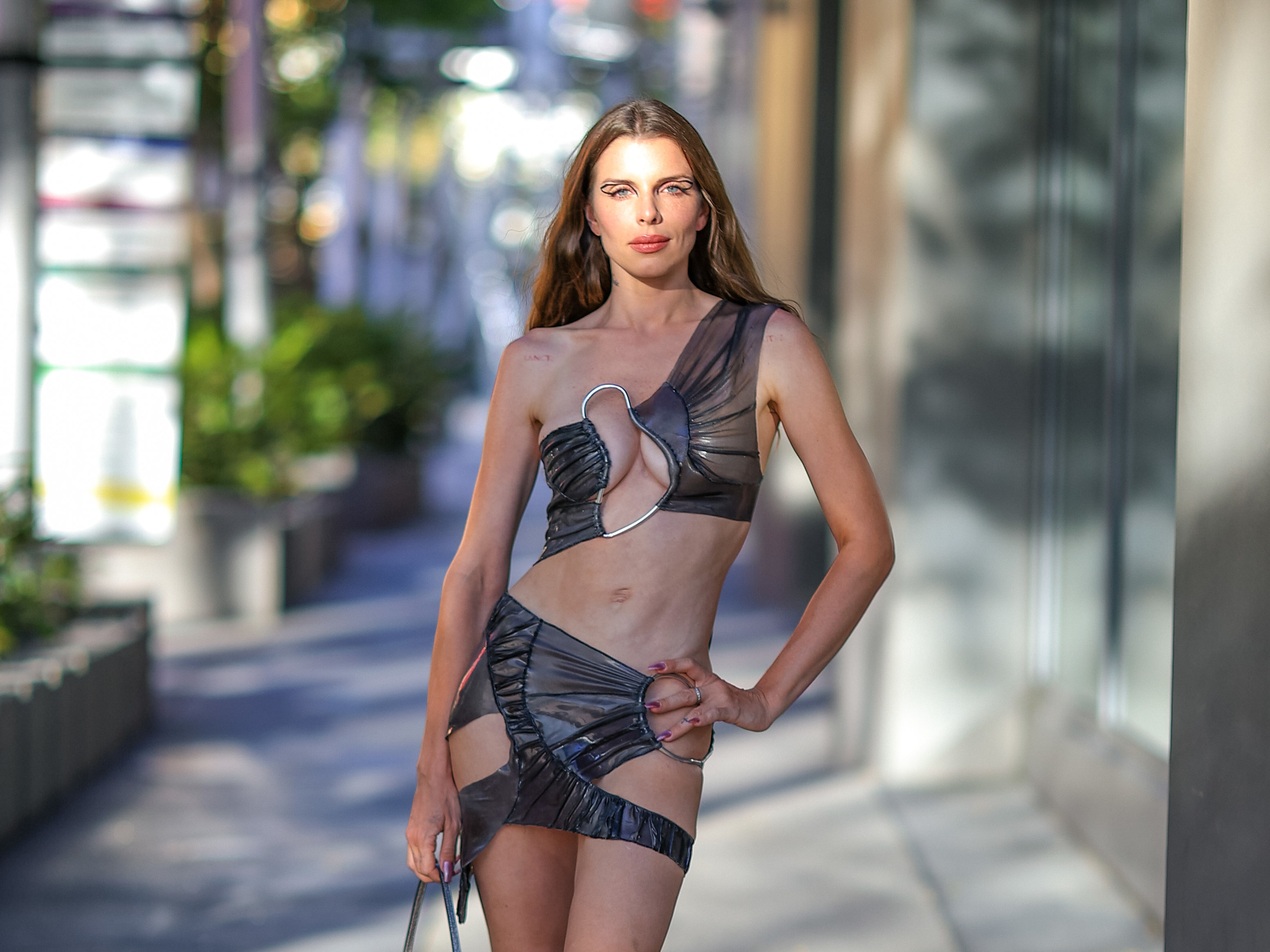 Guess we'll just have to wait and find out.