Earlier this week, they posted a series of photos on Instagram with the caption "creepy crawlies 🩸," including a snap of them giving the thumbs-up while wearing what appeared to be a heart monitor.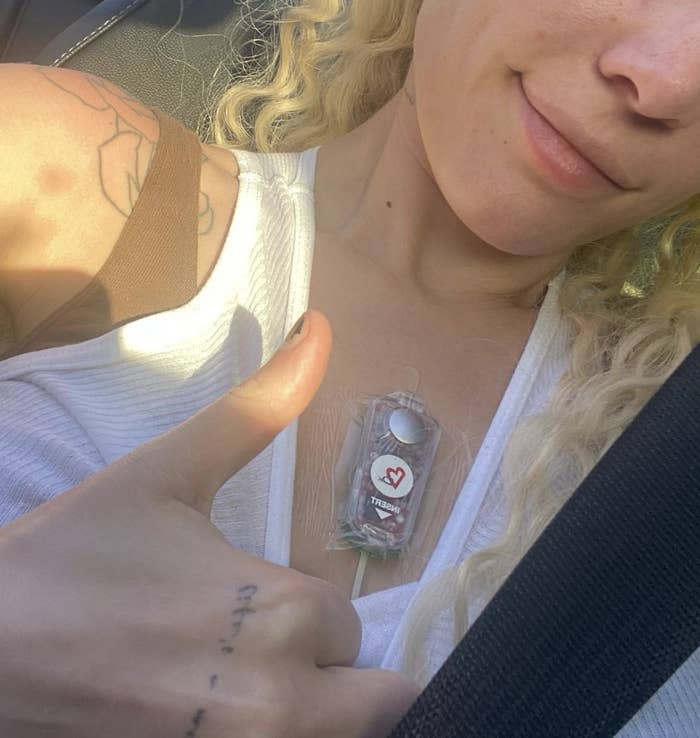 Yesterday, the singer took to their IG story (via Billboard) to give fans a specific update on what's been going on with them as they prep for their upcoming tour behind last year's album If I Can't Have Love, I Want Power.
"I know a lot of you guys have been wondering what's going on with my health," they said, before explaining that their situation has changed "a lot" since they gave birth to their first child, Ender, last year.
"I started getting really, really, really sick," they added. "I've been kind of sick most of my adult life."
"I'm still looking for answers to the root cause of some of these things that could potentially be another type of autoimmune disease," they explained.
Halsey also stressed that they're still planning to kick off their tour — which begins next week — but with a different outlook from what they might've had in the past.
"I just can't tour the way that I used to when I was younger, where I basically didn't give a shit about my body and worked insane hours and days in a row," they said.
"Honestly, I'm just so excited to be going on tour because it just keeps my mind off everything and it keeps my body healthy because I'm so active and I'm doing cardio and stuff every day," they also said. "And I get to see you guys."
Best wishes to Halsey as they continue to deal with their ongoing health struggles.