The singer frequently pulls from her vape during her IG Live sessions — and when she won Top R&B Album at the BBMAs, Doja could be seen pulling from her vape (and taking a quick sip of her drink) right before her acceptance speech.
Yesterday, she revealed on her IG Story that all of her upcoming tour dates have been cancelled due to "routine" tonsils surgery.
The day before she announced the tour cancellation, Doja alluded to some "bad news" in a series of tweets where she revealed that she had an abscess in her left tonsil — likely due to her vaping habit.
She went on to explain that her tonsils became infected before the BBMAs and was on antibiotics — but she "forgot" that she was taking medication and "drank wine and was vaping all day long."
"I started getting a nasty ass growth on my tonsil so they had to do surgery on it today," Doja said.
In response to a Twitter user asking her if she was still vaping, Doja said she was "quitting...for a while" in an attempt to kick the habit for good.
"I'm too scared to hit it cuz my throat hurts so bad," she continued. "I cried for hours. It's not worth it."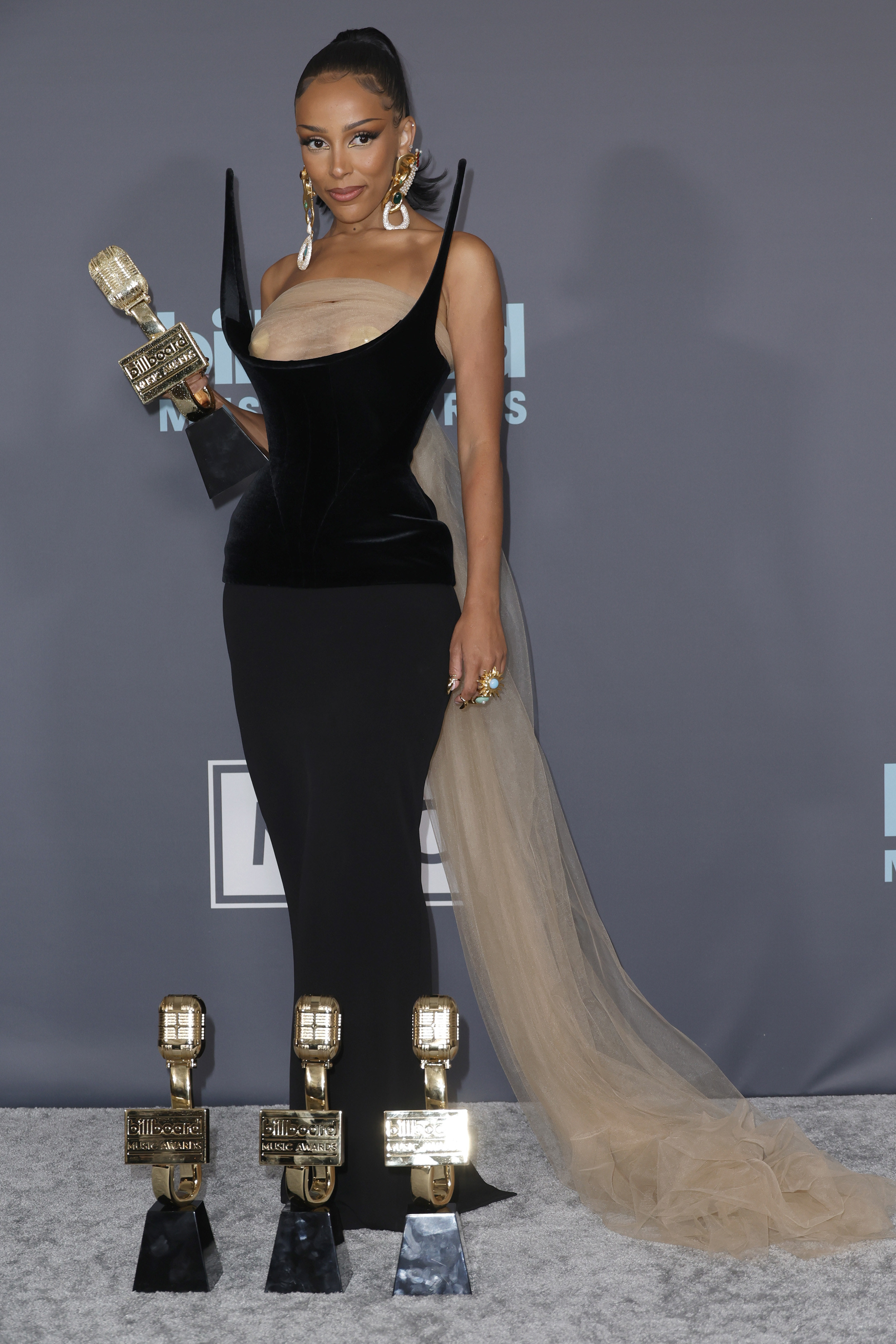 After another Twitter user told her to "throw the vape away," she replied that doing so would just make her "panic." "I'm addicted but I'm not weak," she said. "I was literally staring at my vape today that normally I'd hit a thousand times a day and hit it two times instead."
"Also what makes y'all think i cant go buy a 50 pack right now?," Doja further explained while saying that her "brain is addicted" to vaping.
Doja then said that anyone telling her to "THROW IT AWAY THEN QUEEN" sounded "condescending" to "anybody who's actually struggling [with] nicotine addiction."
"I've tried all that throw it away shit before. Doesn't work."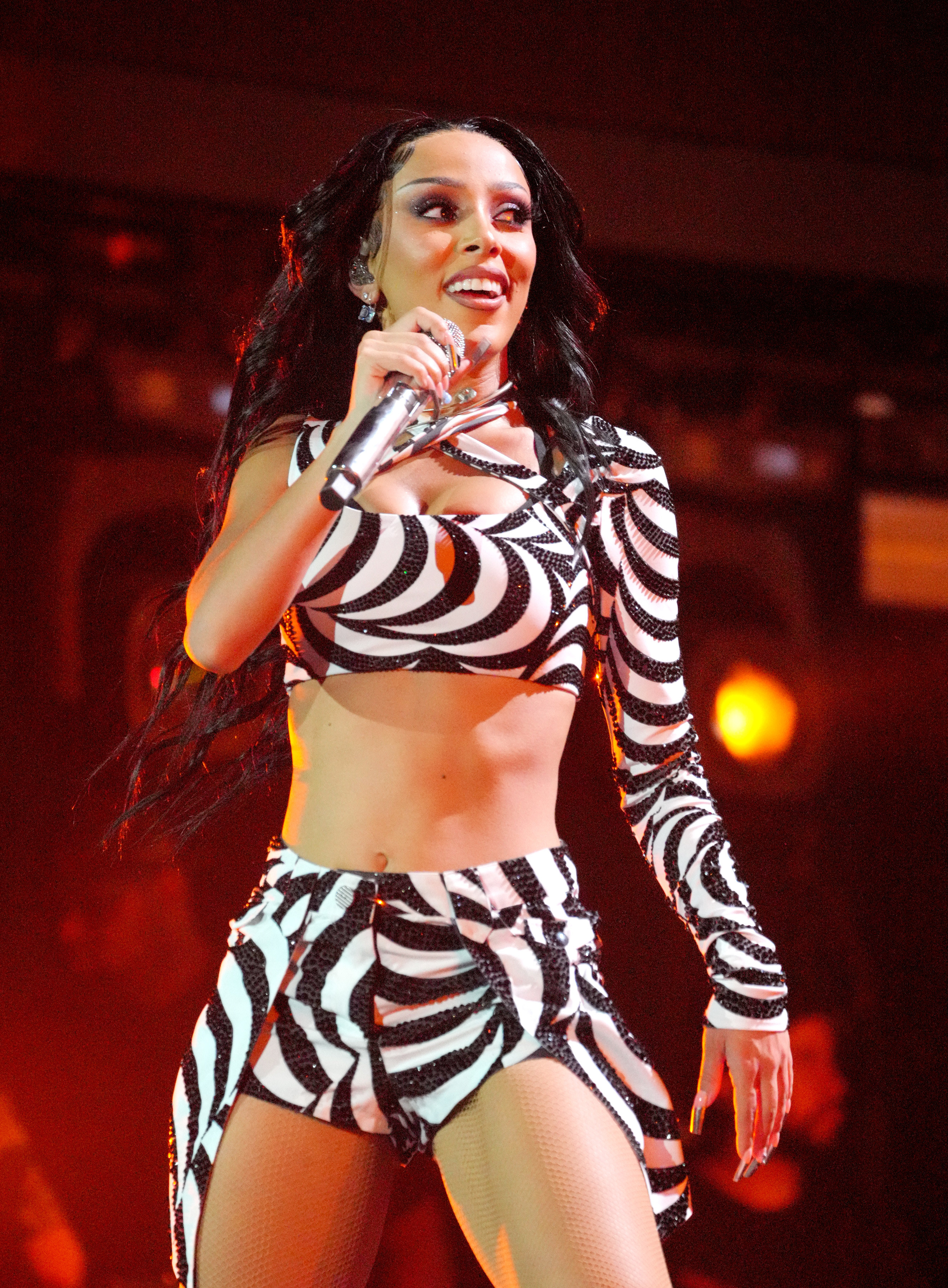 She also thanked fans for "all the reassurance" and said that it was about to "make me cry." "I appreciate it," she said. "Thanks for being supportive. I love you."