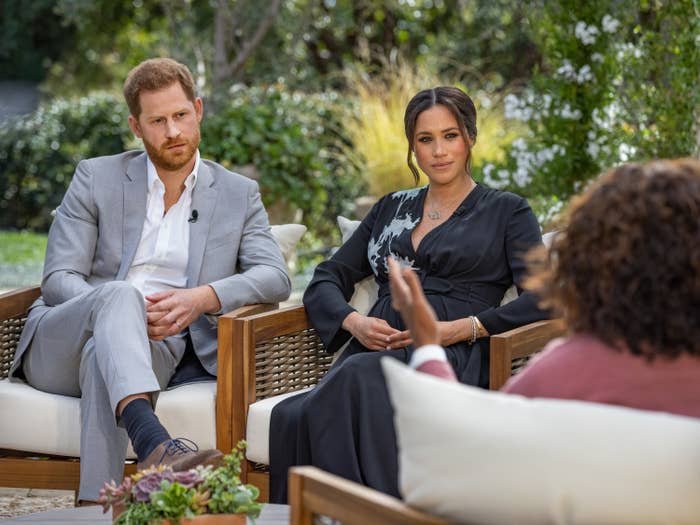 "Thank you Meghan for your courage and leadership," Beyoncé said in the statement. "We are all strengthened and inspired by you."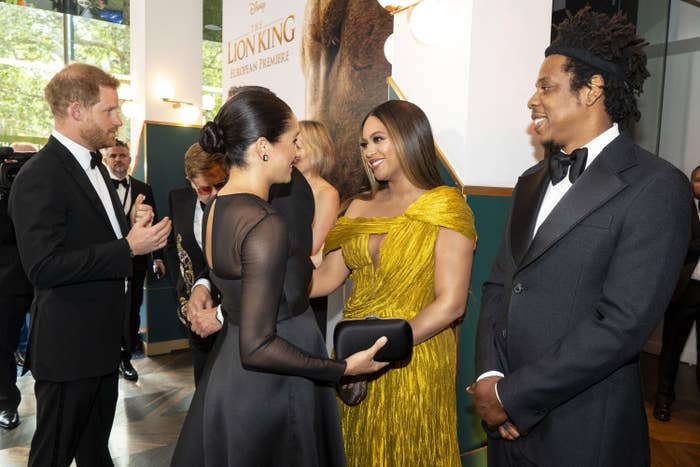 The message is accompanied of a photo of Beyoncé and Meghan meeting at The Lion King premiere in 2019.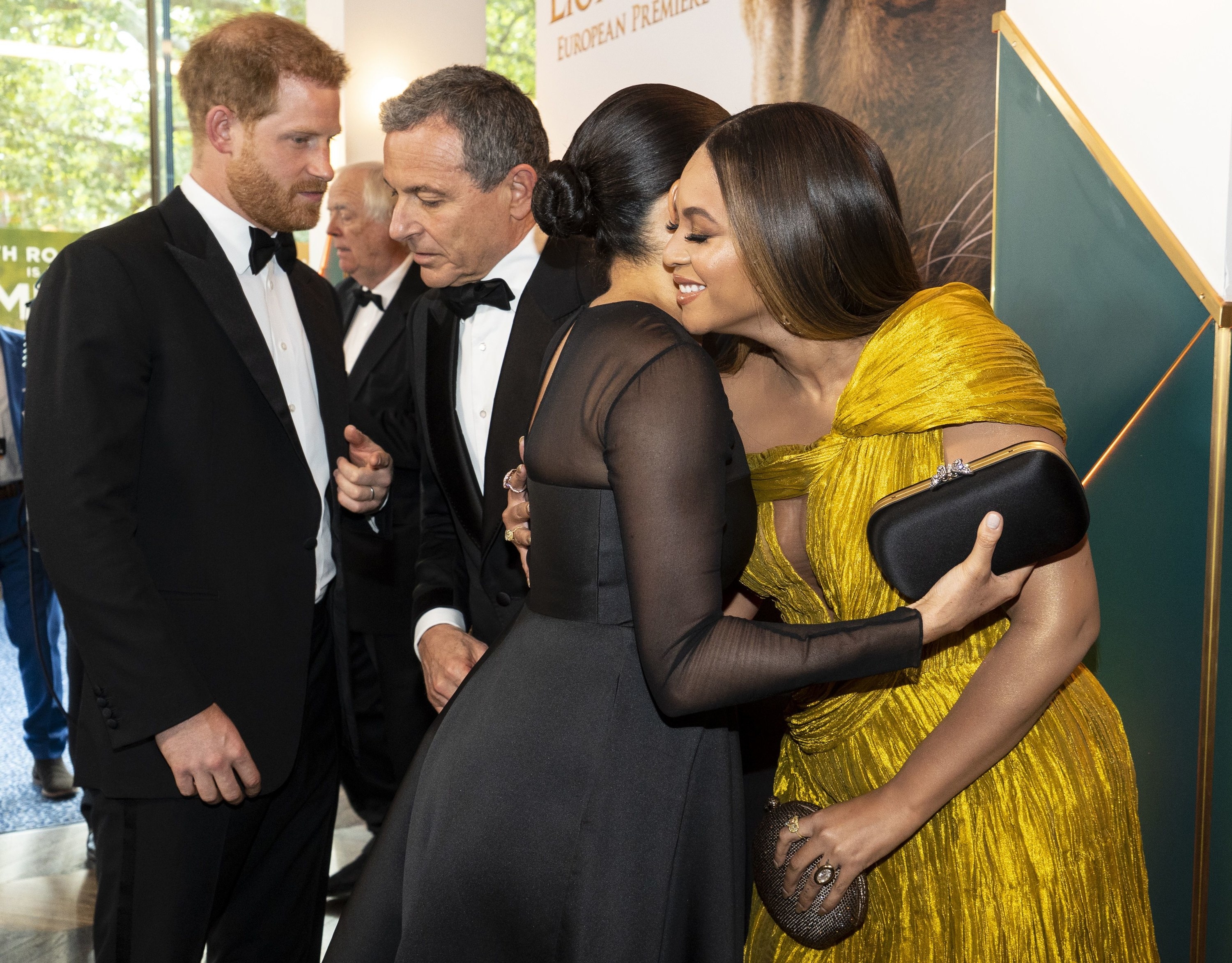 According to Entertainment Tonight, the couples discussed the birth of Harry and Meghan's son, Archie, during their brief conversation, with Jay-Z offering the advice to "always find some time for yourself."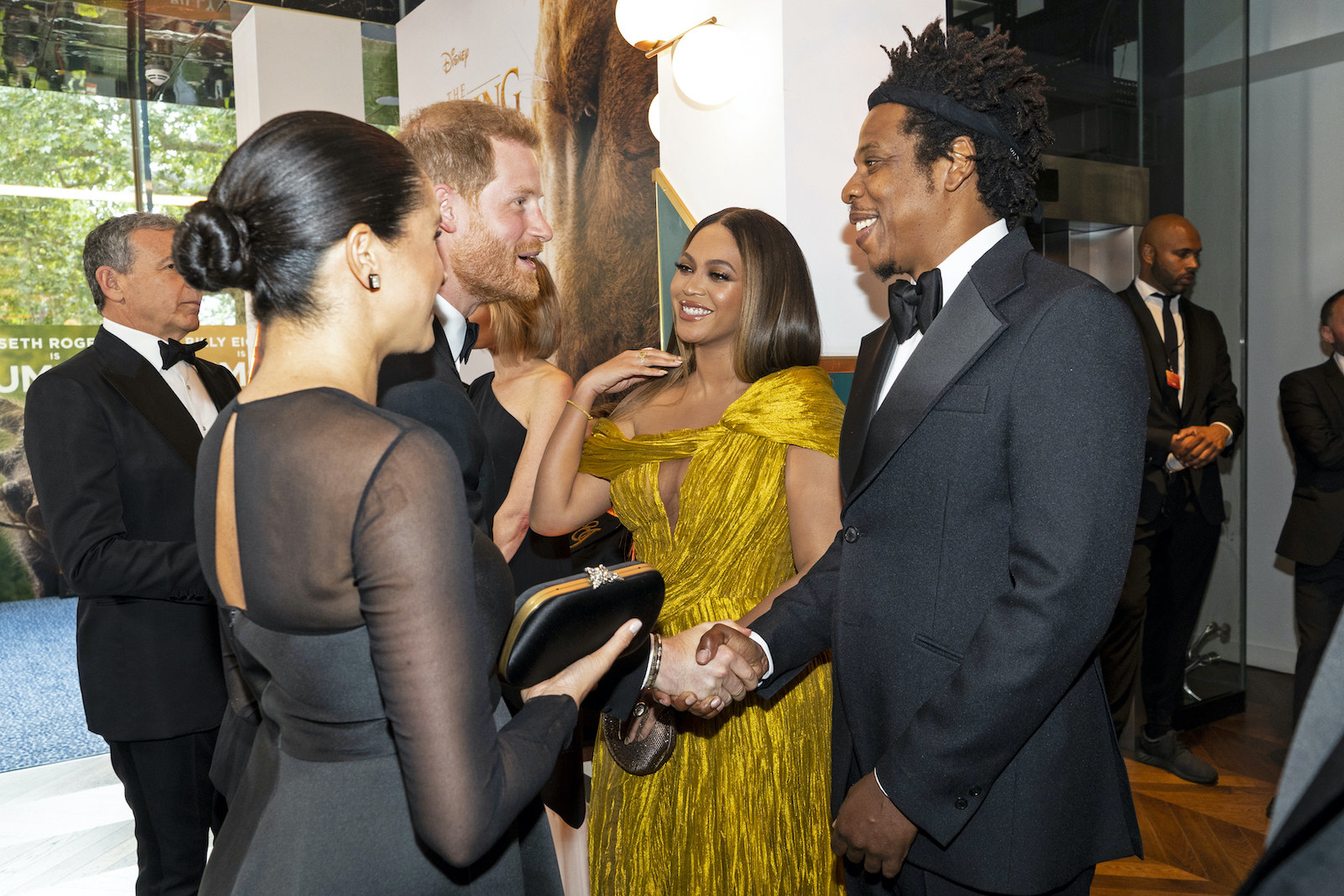 Beyoncé and Jay-Z also showed some love to Meghan during their acceptance speech for Best International Group at the 2019 BRIT Awards, accepting the award in front of a Mona Lisa–esque portrait of Meghan in regal garb.