Coachella season is upon us which means the season for flower crowns is in full ~bloom.~ But this year Lowell Herb Co is debuting a whole new kind of flower crown...one with real marijuana attached to it.
That's right folks. You can now wear a flower crown with smokeable buds of weed in your hair. 2017, am I right?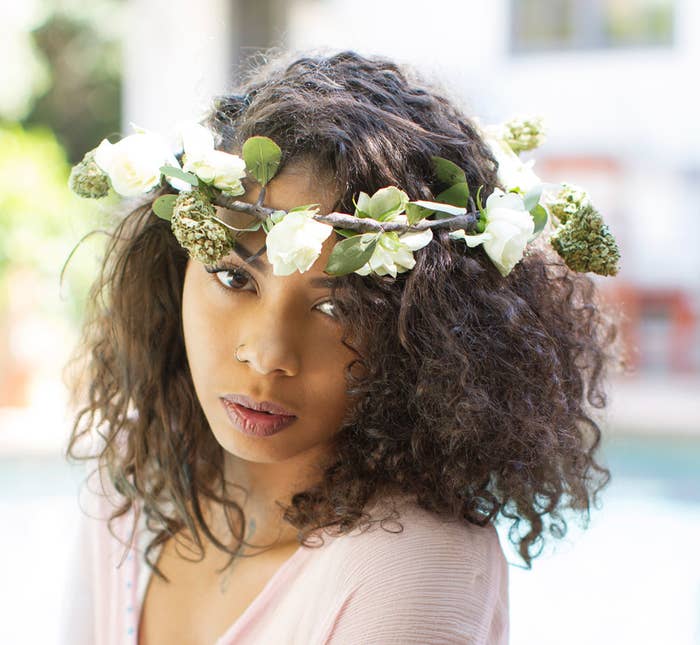 For a limited time, these flower crowns will be sold exclusively at the Palm Springs Safe Access dispensary in Palm Springs, CA.
The flower crowns come as a bonus when medical marijuana patients order The Coachella Blend packs online for pick up or purchase in-store. The packs go for $55, and the crown itself is a $60 value.
What a world.