This is Julie Nisbet, an avid runner and mother of two who currently lives in Shildon, County Durham, England.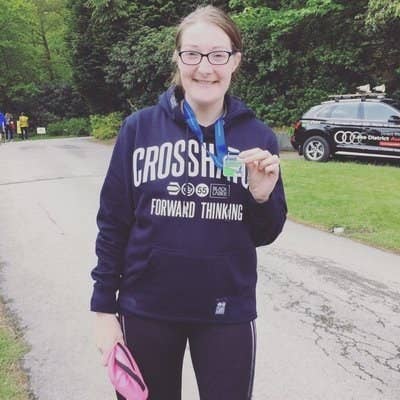 Nisbet has been running for over nine years now, and has completed 11 marathons to date. Recently, she participated in an ultramarathon, where she ran 69 miles in 21 hours.
That's a lot of miles.
Nisbet started her 69-mile trek at 7 a.m. without any sunscreen, but once she reached her first pit stop at 10 a.m., she applied SPF 30 all over her body and legs.
She thought the SPF 30 would be sufficient, telling BuzzFeed, "It was only 10 a.m., and the sun wasn't too high in the sky, so at that point I still felt OK." When she reached her next pit stop at 27 miles, Nisbet said she could feel the backs of her legs burning. But she just applied more sunscreen and continued on.
However, 21 hours later, when she had finally completed the 69-mile trek, Nisbet said the burning sensation on the back of her legs was intense, and small blisters had begun to form.
By day three, Nisbet said her pain was pure agony as they drained the fluid and re-bandaged her legs once again. But Nisbet is finally on the road to recovery.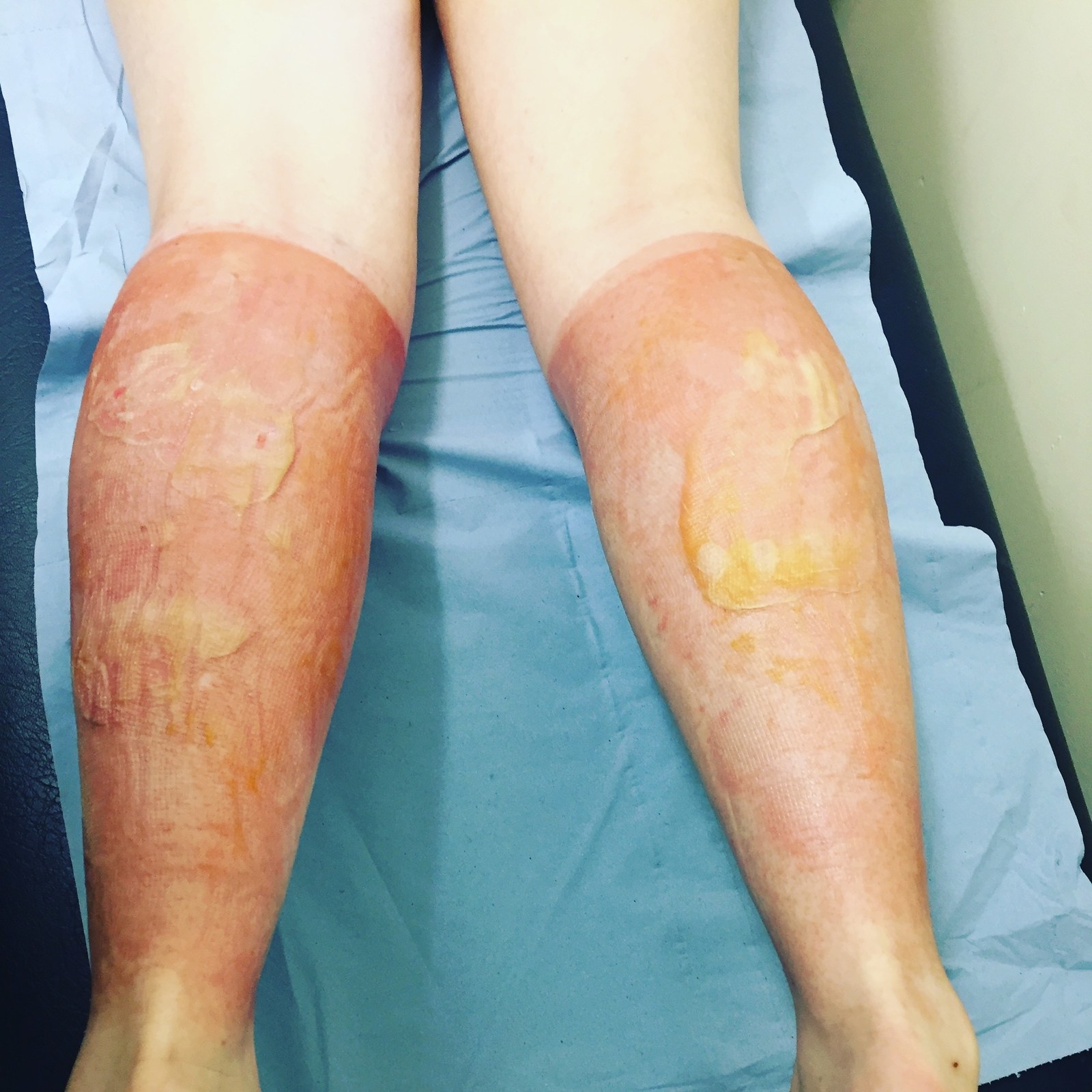 And, in case you were wondering, Nisbet is aware of her mistake. She told BuzzFeed, "I'm under no illusion of how negligent I was. Our body is a wonderful and resilient thing, but it also needs constant care, and I didn't pay enough attention during that race to reapply suncream. It's been a harsh lesson to learn."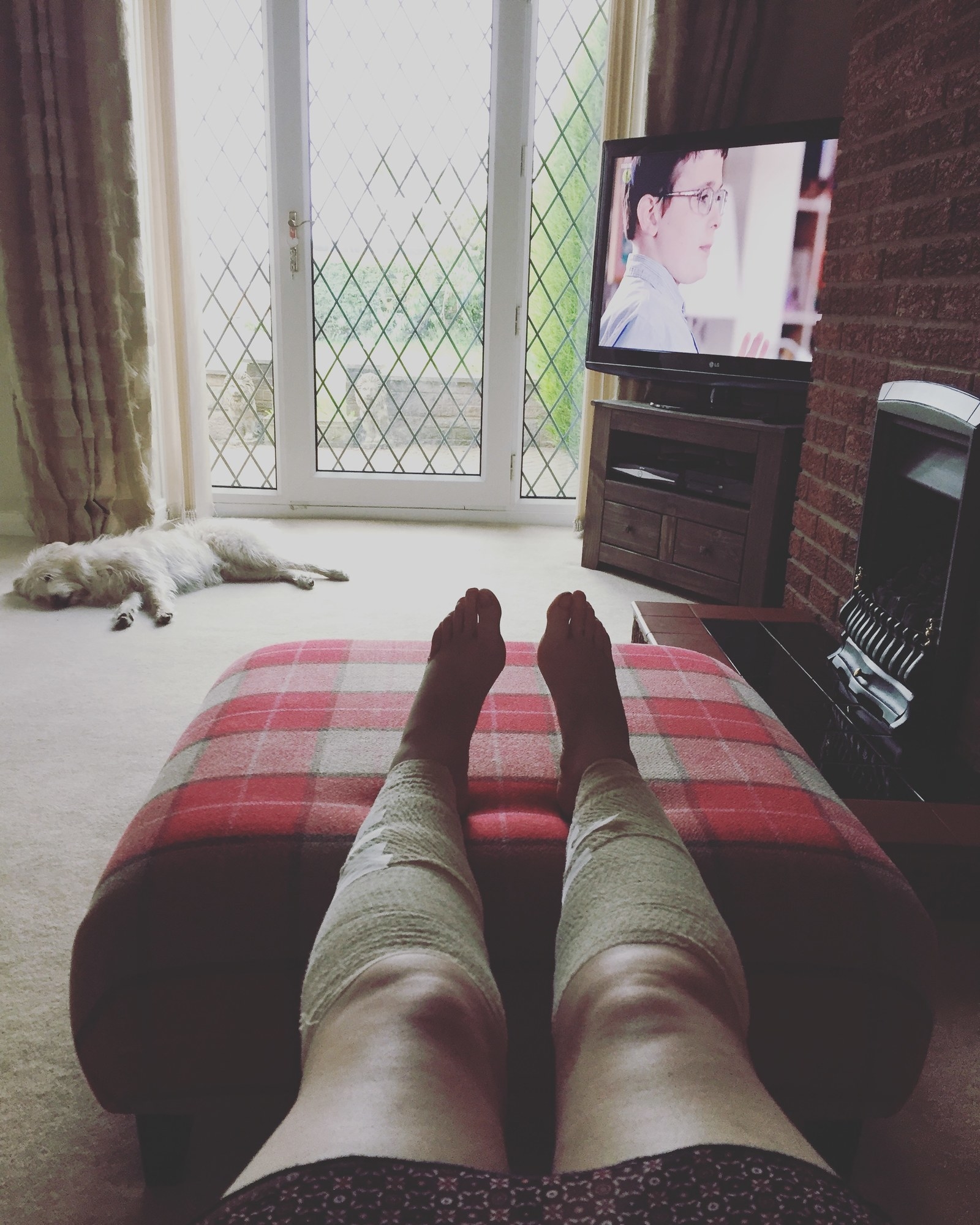 If you're absolutely terrified to go out in the sun now, don't worry. Dr. Bowe notes that people shouldn't fear the sun, but they do need to take care of their skin.
"Being outdoors feels wonderful, and is essential to embracing life, enjoying your family, and living a healthy lifestyle. The catch is, you just need to be safe and take care of your skin."
Due to the agony of the burns, Nisbet said she hasn't yet celebrated what she did accomplish that day. "I haven't had time to be proud of the fact that I started, and finished, my first ever ultramarathon, completing a distance of 69 miles!"
We hope she gets to experience that joy soon!