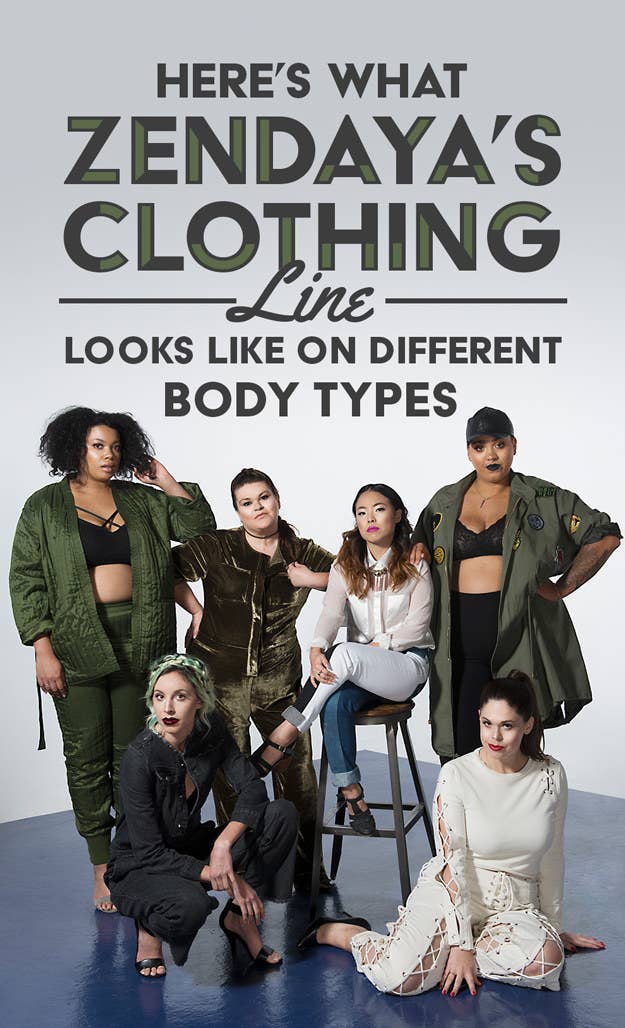 You've probably heard of Zendaya — the 20-year-old former Disney star and absolute all-around badass woman. Recently, she released her very own clothing line, Daya by Zendaya, which ranges in sizes from 0-22 and is all under $160.
Because we love clothing, especially size-inclusive clothing, we decided to give the line a try and see what we thought.
Before we got started, we were lucky enough to get to chat with Zendaya herself about the clothing line and her inspiration behind the pieces.
When asked about the inspiration behind the line being gender fluid and size-inclusive, Zendaya said: "That's just something that I've always talked about and preached about and I think you can't just talk the talk, you gotta walk the walk, especially if it comes from my own clothing line — it would basically be not true to myself. So I think gender fluidity and a wide array of sizes were the most important things for me, to make sure those things were taken care of and a priority."
With that in mind, we obviously couldn't wait to try on the clothes.
Jazzmyne's thoughts: I felt amazing in the jacket! I loved the jacket! I LOVED the fit and how over-sized it was, it made me feel comfortable. The patches and the color were amazing. Definitely gave the old school hip-hop feel to everything! The ONLY thing I did not like about it, was when you pulled the drawstring, the back of the jacket was adorable but it really did not do anything for my shape in the front. With that being said, I pushed myself and wore it as a jacket dress the next day, posted a picture on Instagram, and Zendaya liked it so I think I am fine!
Lauren's thoughts: I felt a little uncomfortable in this outfit because jeans and I do not understand each other. When I go jeans shopping, I'm always specifically looking for "cropped/ankle cut," to reduce how much I need to hem, and I'm n-e-v-e-r publicly displaying how fucking long they are on me. But after wearing these for a while, I surprised myself and got wrapped up in the quality of the material and the unique design and stopped focusing on the length. Pairing the jeans with the satin paneled shirt was not my first choice but I felt flirty and professional, and also just so much cooler than I actually am.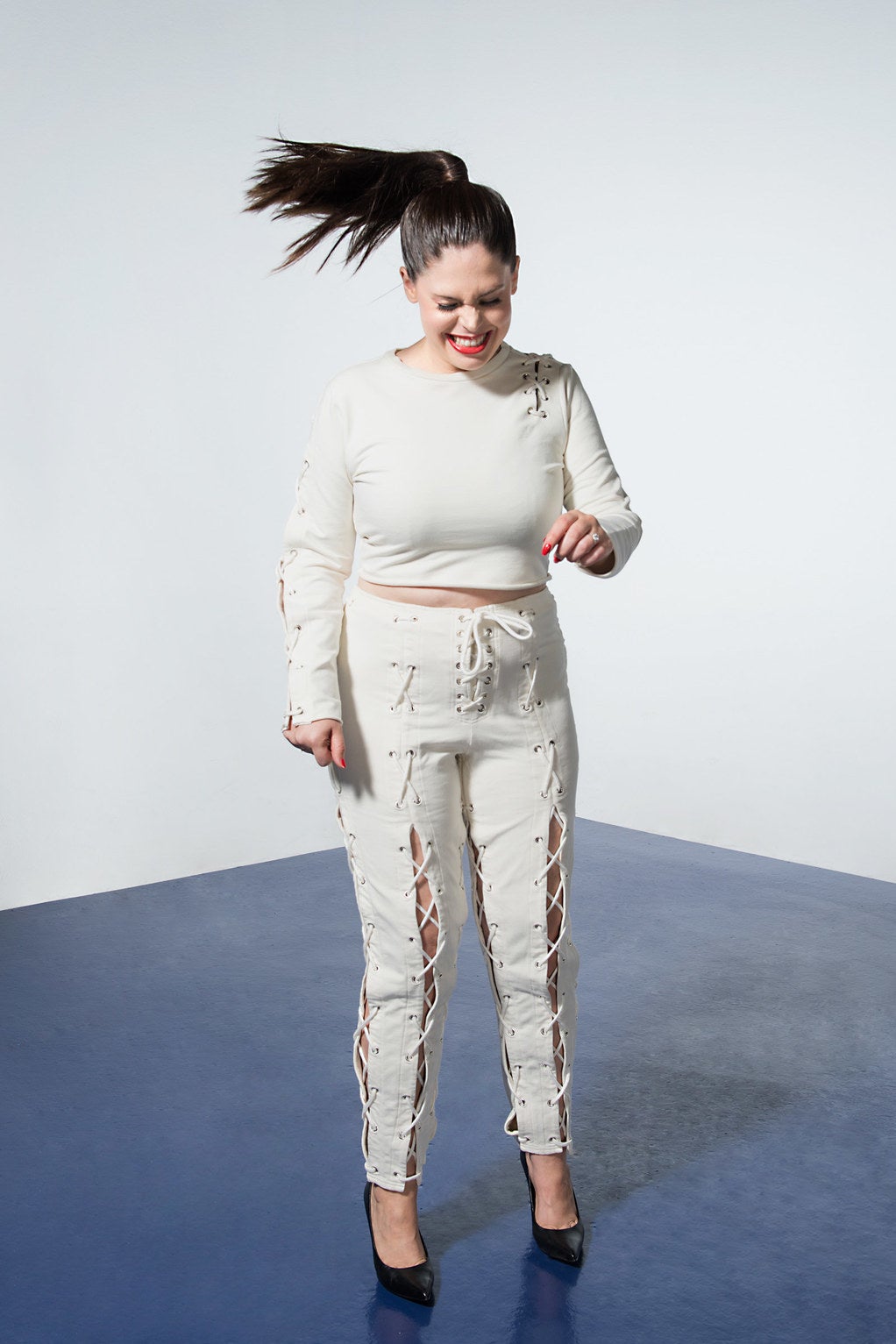 Chrissy's thoughts: When I saw my outfit hanging on the rack, I was convinced that I'd look like a giant tampon, but once I put it on, I looked like a sexy-ass '90s pop star tampon — complete with red lipstick, lol — and I was INTO. IT. The only problem is the practicality of this look because, um, it's freaking all white. Within seconds of putting it on, I got makeup all over the sweater and spent 10 minutes trying to get it out, and I am wayyyyy too lazy for that shit on the reg.
Sheridan's thoughts: Secret time: I live in jogger pants. They're cute enough that you look like you tried but comfortable enough that you don't want to peel them off immediately when you get home. I'm really digging this look, and I love the idea of matching separates — even though I kind of feel like I'm about to go to the hippest karate studio/nightclub the world has to offer. More of this, please.
Lara's thoughts: I mean, who doesn't love a good jumpsuit? The only time I don't love a good jumpsuit is when I'm trying to pee. Otherwise, I'm team jumpsuit. But I will be honest — when I saw this jumpsuit for the first time, I was skeptical to say the least. It was denim! It was frayed at the top! It was wide-leg. None of these are my style. When I put it on and looked in the mirror, the first thing I noticed was my complete lack of curves. It made me look like a stick-figure, which is something I'm always insecure about. But after putting on some heels and walking around a bit, it really grew on me. I mean, it was comfortable as hell but still looked sleek. I would love to look like I had more curves, but I was pleasantly surprised after wearing this for a day.
Kristin's thoughts: I think jumpsuits are really tough because the human body has so many ways to be uniquely bonkers that there's no way to get one that is going to fit everybody — mine was too long in the arms and the legs. That said: it was cozy and I bet if I jumped into one of those Velcro walls I would stick there which is as good a holiday party trick as anyone can ask for.
Lara and Kristin's final thoughts: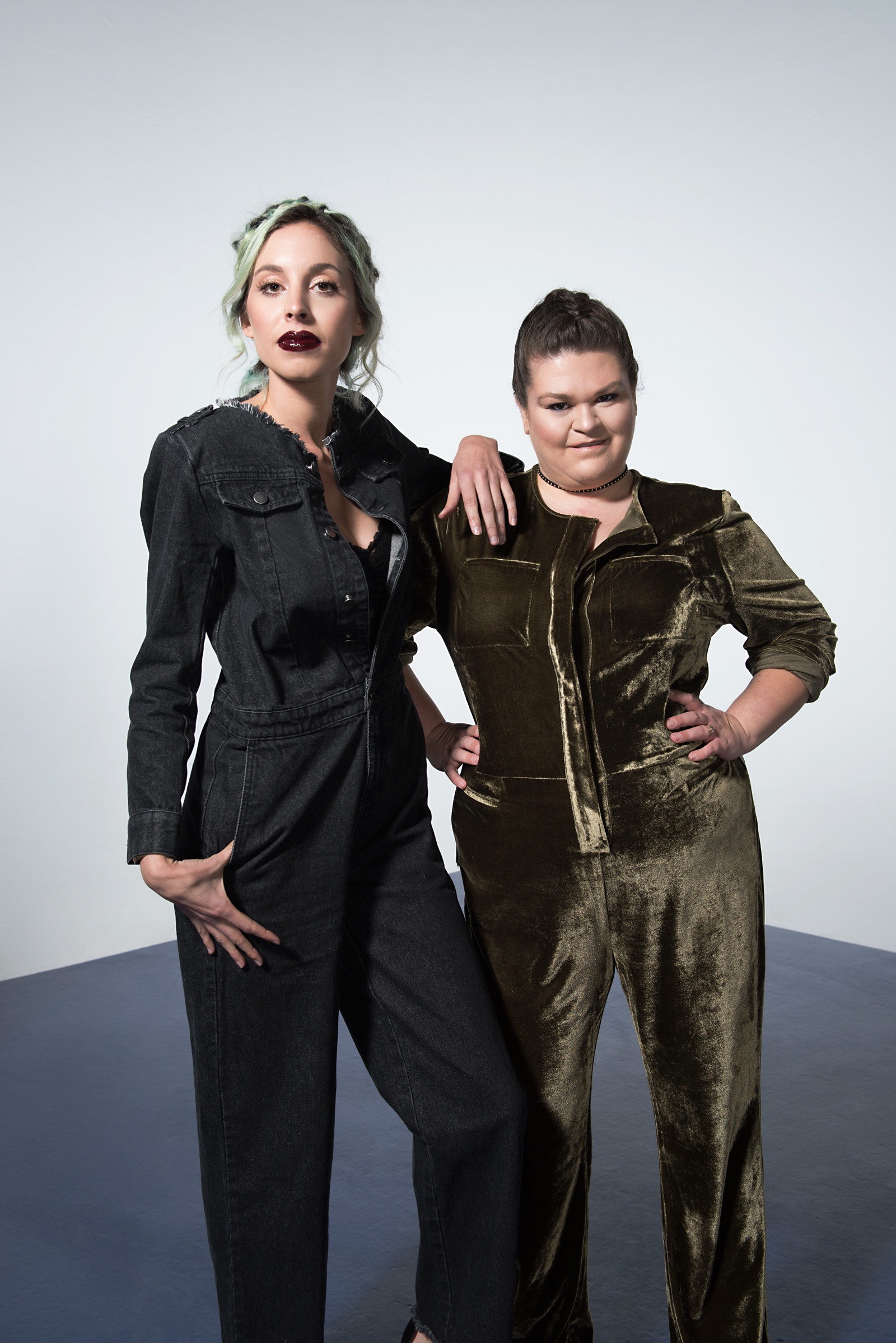 Chrissy and Sheridan's final thoughts: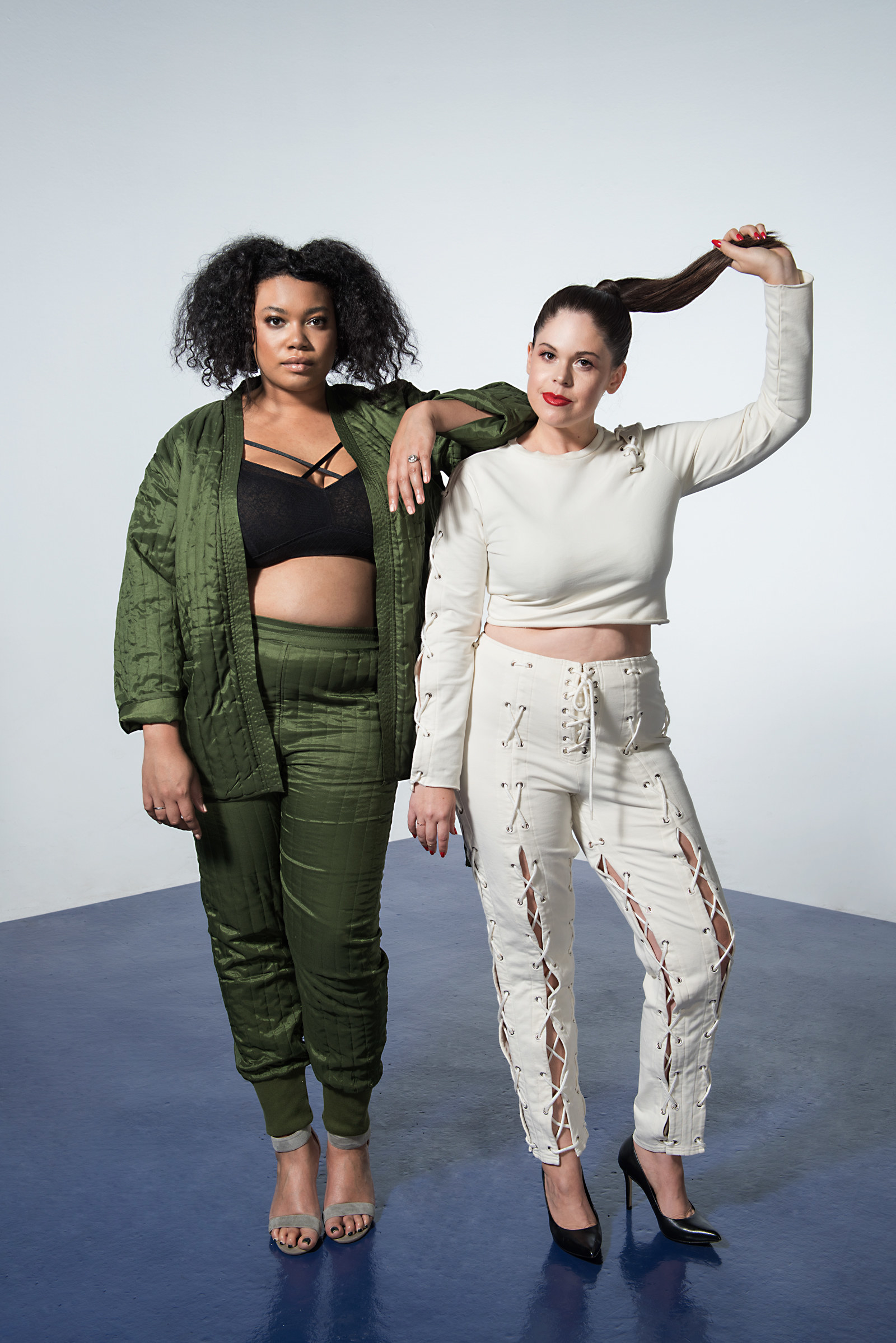 Lauren and Jazzmyne's final thoughts:
Lauren's final thoughts: Zendaya has more confidence and swag in her pinky than I do in my whole body, and it definitely shows in her whole collection. By creating these pieces with the intent of being size-inclusive, she managed to make a wide variety of unique items that fit well on so many different body types, which is awesome. It would've been nice to see bottoms in different lengths, so maybe that'll be something she considers for next time!
Jazzmyne's final thoughts: Zendaya's clothing line honestly is so true to her, and that is what I love about it. To me, Zendaya's fashion sense is very bold and out of the box. Typical events where Zendaya is at, she is not dressed "safe" like all the other celebrities. With Zendaya influencing this clothing line, I think she is letting women in a range of sizes step up and be a highly-fashionable girl in their every day life. A lot of these clothes people were questioning where would I wear it to, and for me I would wear these any day just to make a statement!