Hello, friends. It's been a while since I've been here to speak with you about all things Vanderpump Rules, but that all changed today when I realized that Bethenny Frankel (former RHONY housewife and current podcast host) interviewed one Rachel Leviss of Vanderpump Rules and having an affair with Tom Sandoval fame.
The two sat down for a tell-all interview on Bethenny's podcast — ReWives with Bethenny Frankel — and it was the first time Rachel has spoken out since the Vanderpump Rules reunion that aired in early June. Since this episode is titled "Reality Reckoning: Rachel Leviss (Part One)," I think it's safe to assume that another episode will be dropped, so in the interim, enjoy my recap of the first part of this interview and everything we learned below!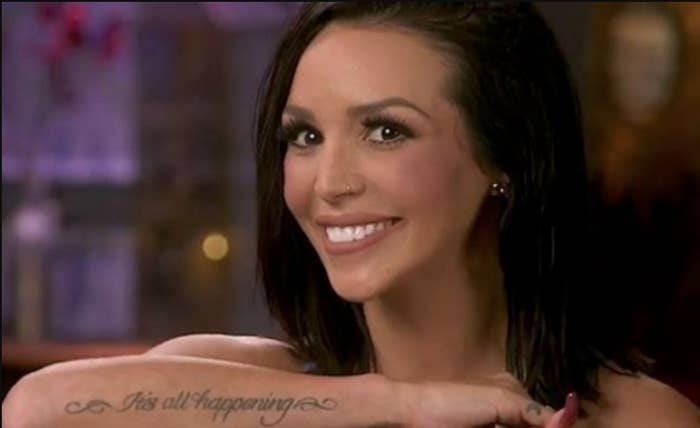 1.
To start off, Bethenny asks Rachel how she is, and she sighs but says she's "ok" and "hanging in there" but that it's been chaos, and she's taken some time to herself to reflect and understand her actions, and she feels that it finally makes sense to her.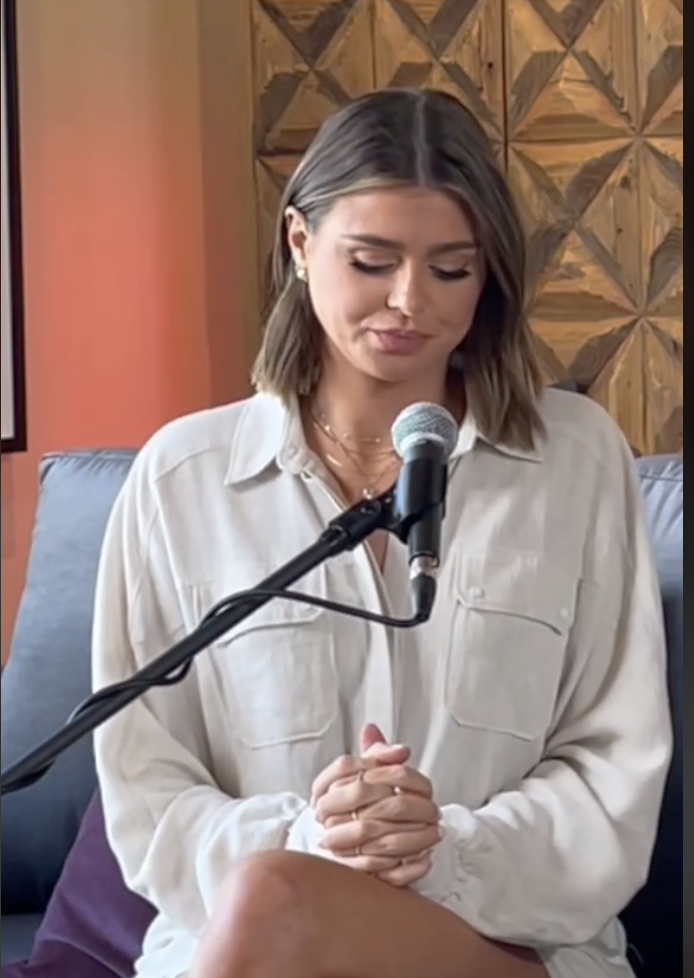 2.
From my purview, Bethenny Frankel very much positions herself and this interview as if she is taking Rachel under her wing and feeling sorry for her while — in my opinion — using her to get podcast listeners and viewers just like she accuses Bravo of doing.
3.
It's also worth noting that Bethenny openly admits she only "watched clips online" and has never watched Vanderpump Rules which, if you ask me, is the bare minimum you could do before interviewing the person being talked about most from the latest season, but I digress.
This becomes increasingly clear when she asks, "What the hell is the big deal?" before noting, "I didn't watch." You would probably understand "what the big deal was" if you had watched, Bethenny! She also notes that she didn't find it to be that egregious because Tom and Ariana "weren't married" and "no one had kids." I was not personally aware that you had to be married with children in order to feel heartbreak, but you learn something new every day! Let's continue. 
4.
According to Bethenny, Rachel's reps reached out to Bethenny about doing an interview after seeing her talk about Rachel online.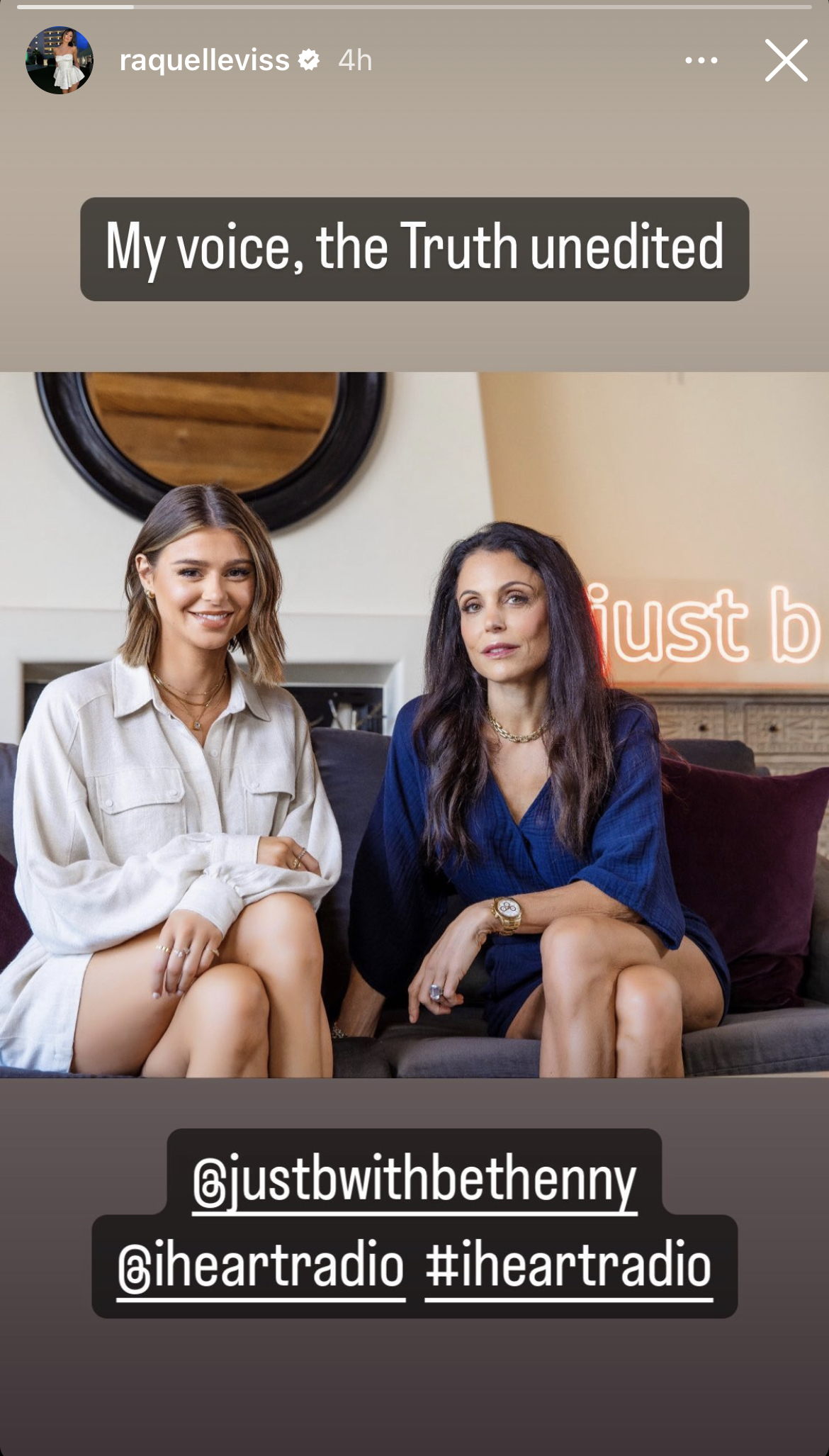 5.
Rachel "wants to acknowledge the hurt she's brought to a lot of people" and says she was not careful or thinking long-term. She also notes several times that reality TV is "edited and contrived" and "not all factual."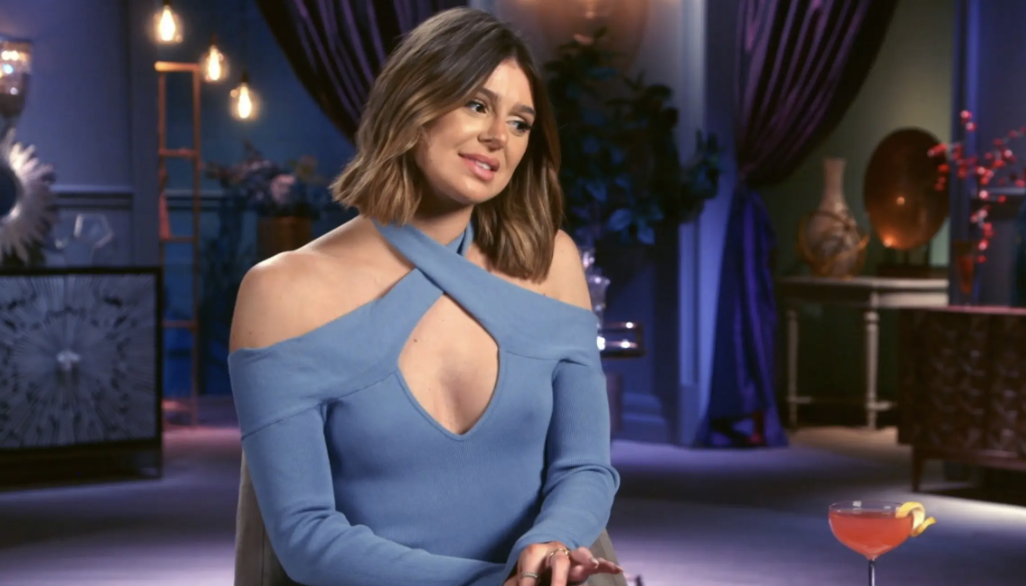 6.
Rachel mentioned she was heavily drinking throughout the filming of Season 10 in an attempt to numb her pain. She also says, "The person I saw watching back on my TV is someone who is completely out of character of who I truly am." And that she wants to attempt to tell her story now.
7.
Bethenny asked her about being born Rachel but wanting to be called Raquel. She said she changed her name to Raquel in first grade because "there were a few Rachels in her class and she wanted to feel special." She also said that now, looking back, she thinks she didn't feel comfortable in her skin.
Rachel said that doing inner child work during treatment, she wrote "Rachel" on the white board when asked to write her name, and it helped her realize that she wants to re-introduce herself as Rachel. 

8.
Rachel discusses the fact that she feels very alone. And she shared that one of her good friends reached out during the height of #Scandoval and said, "I am so sorry I have to unfollow you because I am getting so much hate for following you."
She continued, "My childhood friends are the only people I can talk to and trust." And she said since a lot of her friends that she trusted and disclosed info to disclosed things to the press, she has had a very difficult time accepting she does not have friends in LA anymore.

9.
Rachel says she still stands by her original apology to Ariana Madix issued on her Instagram page on March 8th mere days after news of the affair broke. She explains that the apology is still relevant and she did mean it and that she has since learned about love addiction which is "when you confuse intensity for intimacy."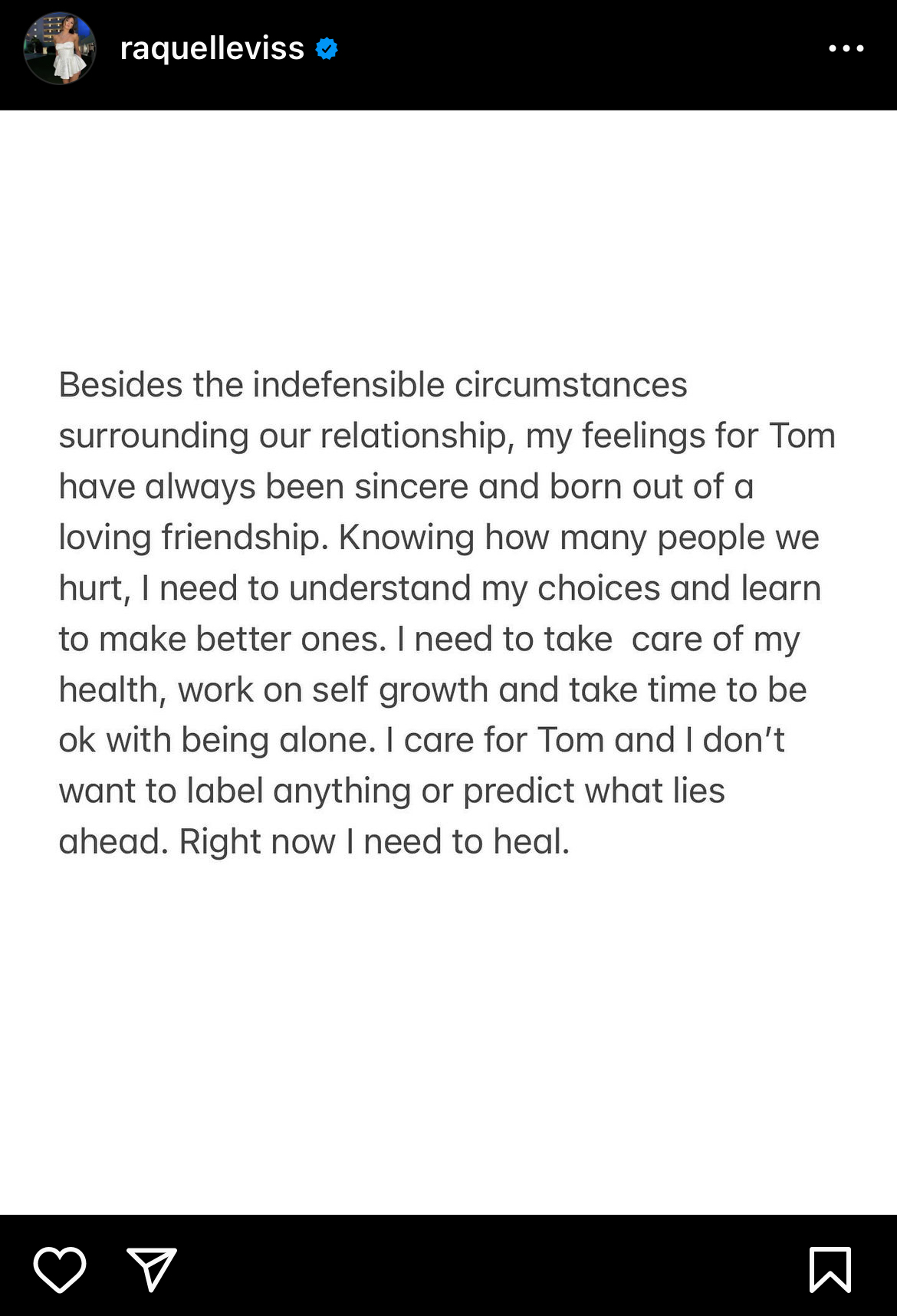 10.
Rachel says that she "looked up to her fellow cast members and saw them as role models" and that infidelity was "normalized." She believes it's "uncanny to see the hate that this specific affair has brought up in people when almost every single cast member has been involved in an affair."
11.
Rachel said that despite her owning up to some of what she had done at the end of the Season 10 reunion, she felt "she still wasn't able to be fully honest" because she was still keeping secrets — namely, visiting Tom Sandoval's family and friends in St. Louis.
12.
Mere days after she filmed her final moments at the Season 10 reunion, Rachel said she "knew she needed help" and made the decision to go straight into a treatment facility in Phoenix.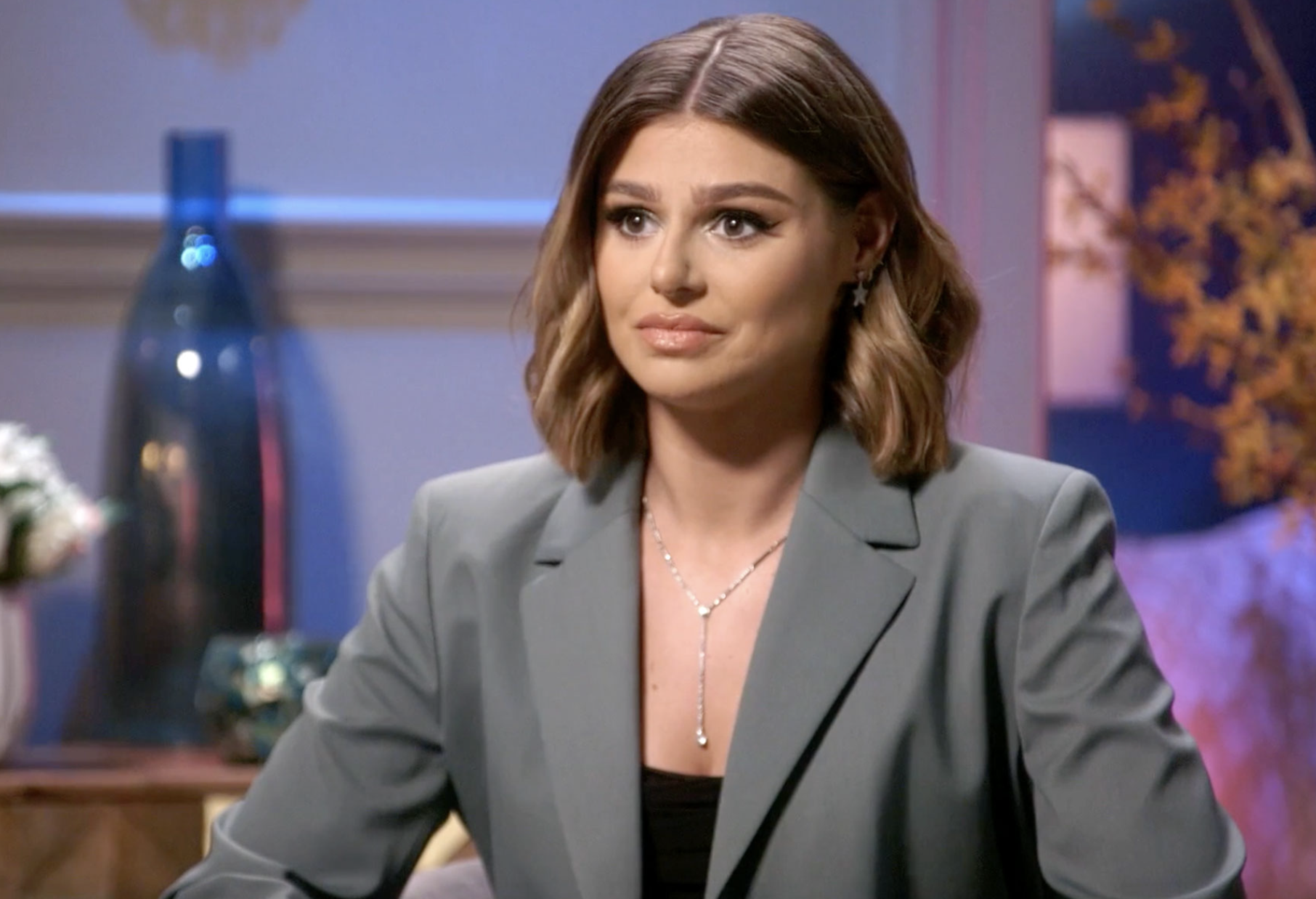 13.
Rachel believes that she was "exploited" and that the network behind VPR is "running to the bank over this scandal" and she has "not seen a single penny." And because of this, she felt drawn to speak to Bethenny given that Bethenny has been very outspoken about the treatment and exploitation of reality stars, going so far as to enlist attorneys.
Bethenny goes so far as to say that "her own interns" are being paid better than Rachel. However, TMZ has since issued a report stating that Rachel allegedly received over $350k for Season 10, which has since been confirmed by Kate Aurthur of Variety.

14.
Rachel said that Vanderpump Rules producers told her that "you get paid based off of your performance from the season prior." And because of this, she "wanted to perform well going into Season 10." She believed she could stand out more being single for the first time and said she "took direction well."
15.
Bethenny asked Rachel about the relationships she formed via reality television — noting that she personally found it difficult to form real friendships and not just alliances — which leads to Rachel noting that she and Ariana Madix being "best friends" is simply a narrative.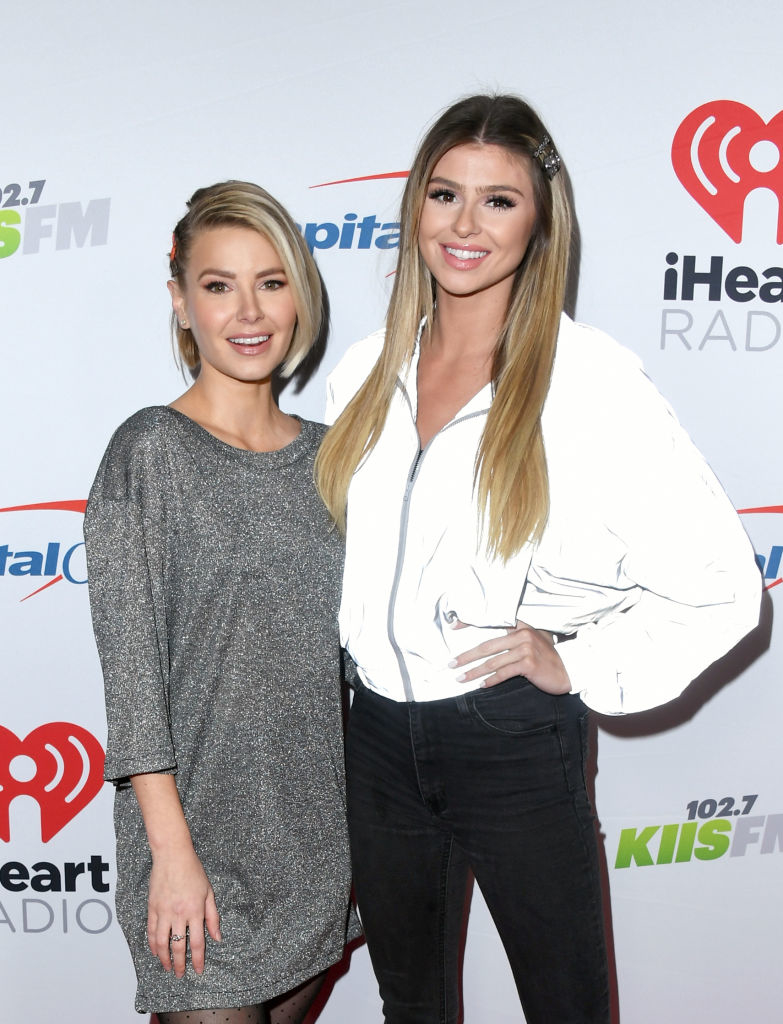 16.
Rachel said that she understands why people have the perception that she and Ariana "were good friends" but that they did not actually hang out off-camera one-on-one at all, though they started to hang out "in group settings" because Tom Sandoval invited her often. So, from the outside looking in, she understands that it looks like they were good friends, but maintains that they were not.
17.
Rachel also addresses the fact that she apparently lived in Scheana Shay's apartment rent-free — which was brought up on Vanderpump Rules Season 10 — which Rachel says was also simply "a narrative." She said that Scheana was not living there at the time, and that not only did she pay rent, she also was cat sitting Scheana's cat who was "being pumped with mercury for a treatment" and that Scheana "could not be near the cat while she was breastfeeding her daughter."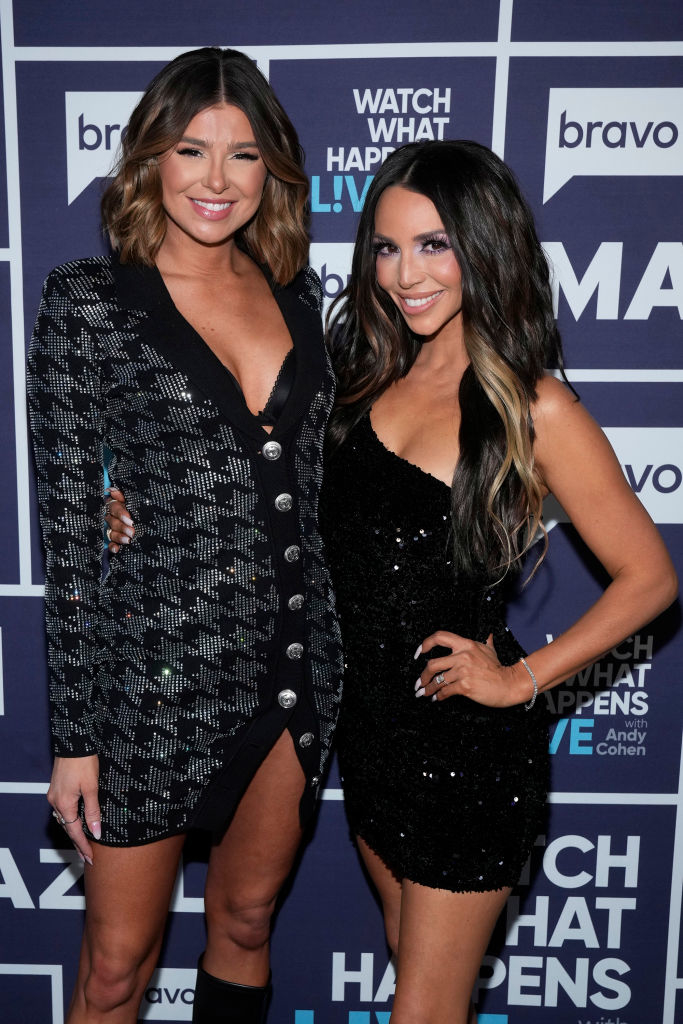 18.
When Bethenny asks Rachel, "So, how much do you think their relationship is real?" in regards to Tom and Ariana, Rachel responds, "I would not be involved in this affair, secrecy type of situation if I thought there was longevity to their relationship. The people closest to them could see that their relationship hasn't been what they portray on camera, and Tom [Sandoval] always told me that they were a brand."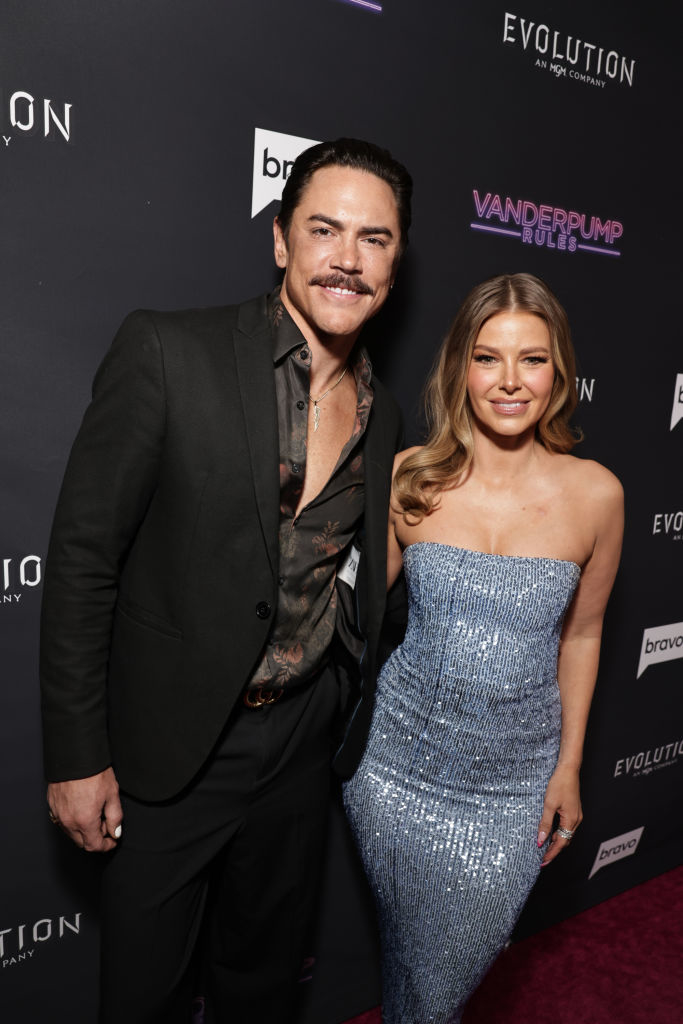 19.
She also notes that Tom and Ariana do still live together, despite the fact that she says she gave Tom Sandoval keys to her apartment while she was away at treatment and he had a "free place to stay" but he chose not to stay there.
She says that Tom and Ariana have not "been an authentic couple" for some time, so she is not surprised that they continue to live together "as roommates." 

20.
Rachel thinks that the way Ariana spoke to her at the reunion was "uncalled for" with Bethenny saying "it was too far."
21.
Rachel and Bethenny discuss the fact that Tom Sandoval allegedly recorded a video of her without her consent via FaceTime, explaining, "I was in New York for Watch What Happens Live, and I decided to be adventurous and look at the adult section on the TV. It turned into a more intimate FaceTime, and I expected to have privacy in that moment."
Later that day, she said she was celebrating with Scheana after filming WWHL and actually told her hairstylist, "I can handle anything." But not even five minutes later, she received texts from Ariana that were screen-recorded videos of her on FaceTime with Tom Sandoval with the text, "You're dead to me." She said this is how she found out she had been recorded without her consent. Rachel was very worried that said screen recordings would be leaked, and said she "felt pressured in that moment."

22.
Rachel also shared that one of the reasons that she and Tom Sandoval's affair went on for so long is because she and Tom Sandoval "could not come to a resolution on the timeline of their relationship." Tom Sandoval did not want her to be honest with Ariana about how long the relationship had been happening — which was, according to Rachel, seven months.
She said she was honest with Ariana about the timeline and that Ariana "flipped out." And all of this happened while Tom Sandoval was performing a "new single" in West Hollywood at Tom Tom, and "everyone was there" including Lisa Vanderpump. While performing, his phone fell out of his pocket, and the videos had been left in his camera roll. She also notes that Tom Sandoval had told Rachel that he and Ariana were "broken up officially." 

23.
And finally, Rachel says that she "doesn't know what to believe anymore," but she believes "a lot of people have seen" the videos despite her immediate cease and desist letter.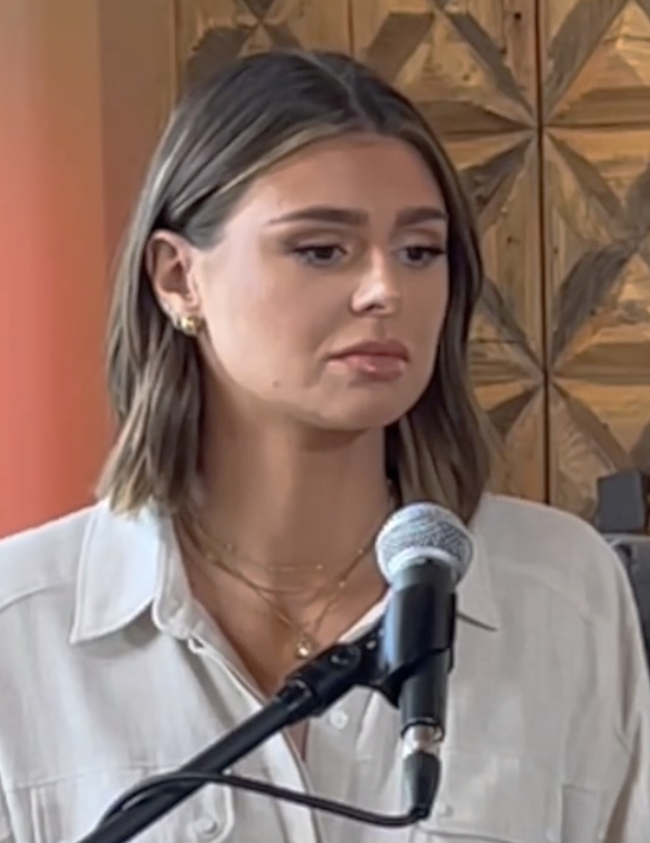 Btw, you can listen to the full podcast episode here!
And don't forget, you can catch up on Vanderpump Rules anytime on Peacock now.