Hi there, my name is Lara, and I love to smoke weed. In fact, I love to consume cannabis in all forms. I take CBD capsules daily, I use cannabis-infused lotions and shower gels, and I smoke, vape, or take an edible daily.
So when I, a person who lives in Los Angeles, heard that the FIRST EVER cannabis cafe in America was opening in Los Angeles this month, I obviously made sure my ass got there.
When I first heard about this cannabis cafe, owned and operated by Lowell Farms, I thought it meant that the food would be infused with cannabis. I was wrong. The food is cannabis-free, but was created with cannabis consumption in mind. You can order cannabis in many different forms to accompany your food. Why order a glass of wine with your meal when you could order a joint?
The cafe has what they refer to as "flower hosts" who bring around the cannabis menu to you once you are seated. They have food servers and baristas for your food/drink orders. Here's what the cannabis-only menu looked like:
Once I opened the menu I noticed that there were various ways you could order cannabis to be consumed. There was a page menu dedicated to Vaping, Flower...
...Accessories, Concentrates...
...Pre-Roll Packs, and single Pre-Rolled joint options:
After careful consideration, I chose to purchase a pre-rolled Indica joint, the OG KB from Lowell Farms itself.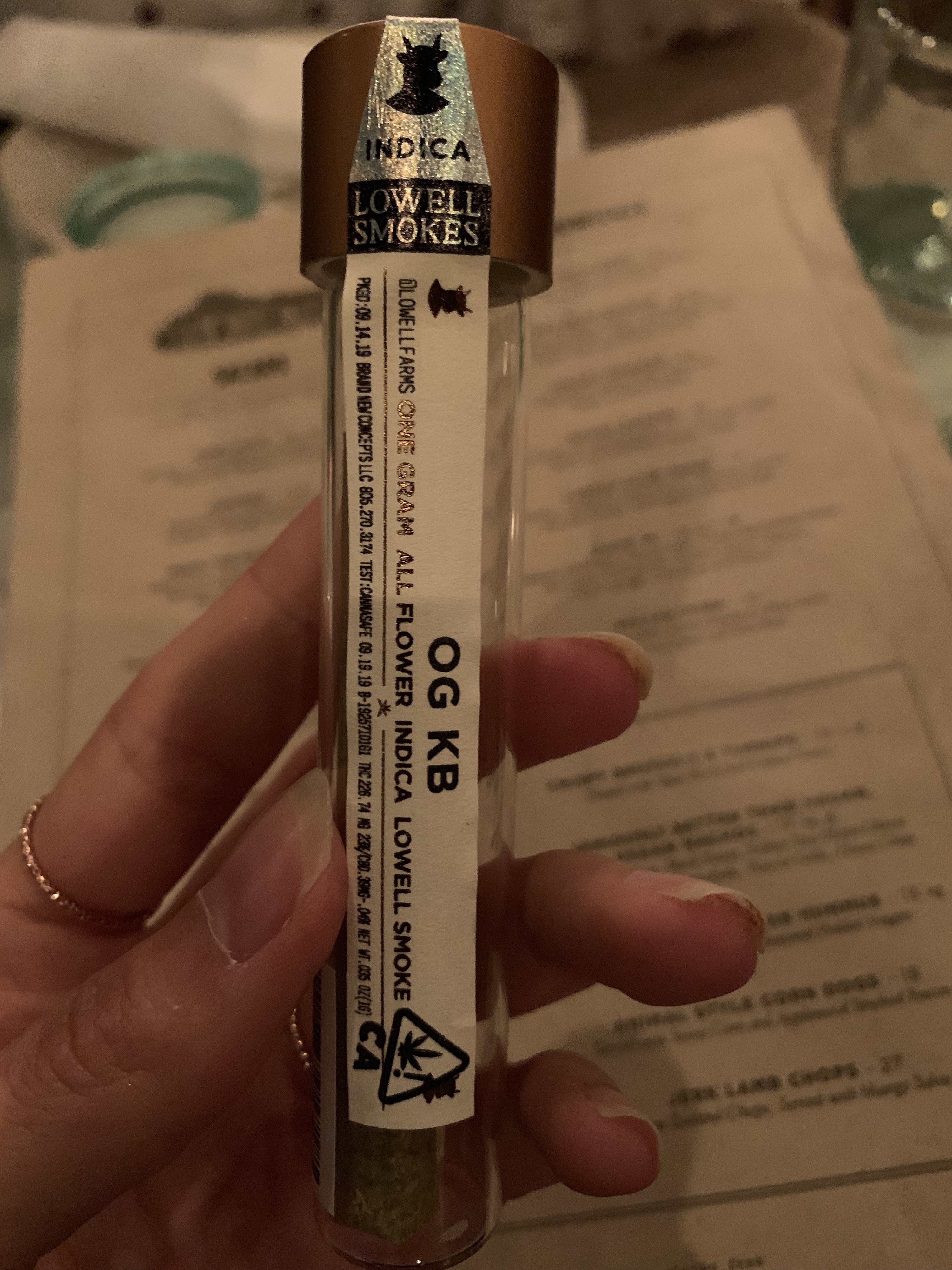 Once I got my cannabis order out of the way, it was time to figure out what sort of food I wanted to order alongside it. Here's a picture of the food menu at the cafe:
But before deciding on my order, I had a chance to sit down and chat with Executive Chef Andrea Drummer who has been in the cannabis industry since 2012.
Unfortunately, due to some dietary restrictions of mine, I could not partake in the Vegan Nacho experience, but I found this photo on Instagram for you so you can get an idea of what they look like, you're welcome.
I decided to order classic french fries and chips and guacamole. It may seem basic, but I couldn't think of a single time I'd been high when fried tortilla chips and french fries HADN'T SOUNDED GOOD, so I did what I had to do.
The vibe of the cafe is very cool. There are a lot of unique art pieces lining the walls and it has a very outdoorsy feel to it, which is great since a large part of the cafe is actually outside.
There is also a photobooth, which I obviously convinced my friend to use with me and after 17 attempts this is the final picture we decided on: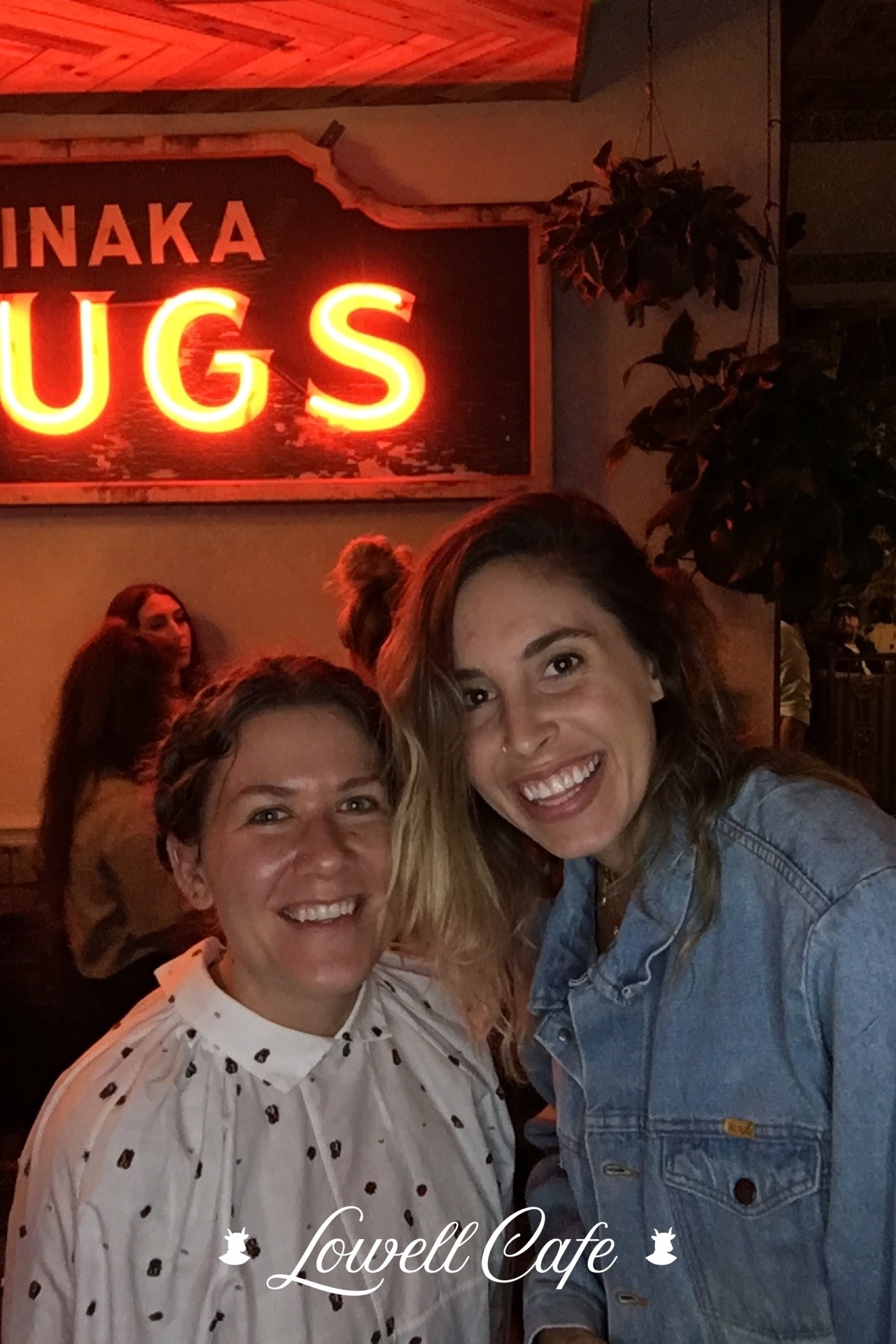 All in all, I had a great time. Was it because I got stoned within five minutes of being there? Maybe. But isn't that the whole thing? The fact that I was able to order a joint alongside my french fries is amazing, and I hope Lowell Farm's Cannabis Cafe is the first of many places like this to exist.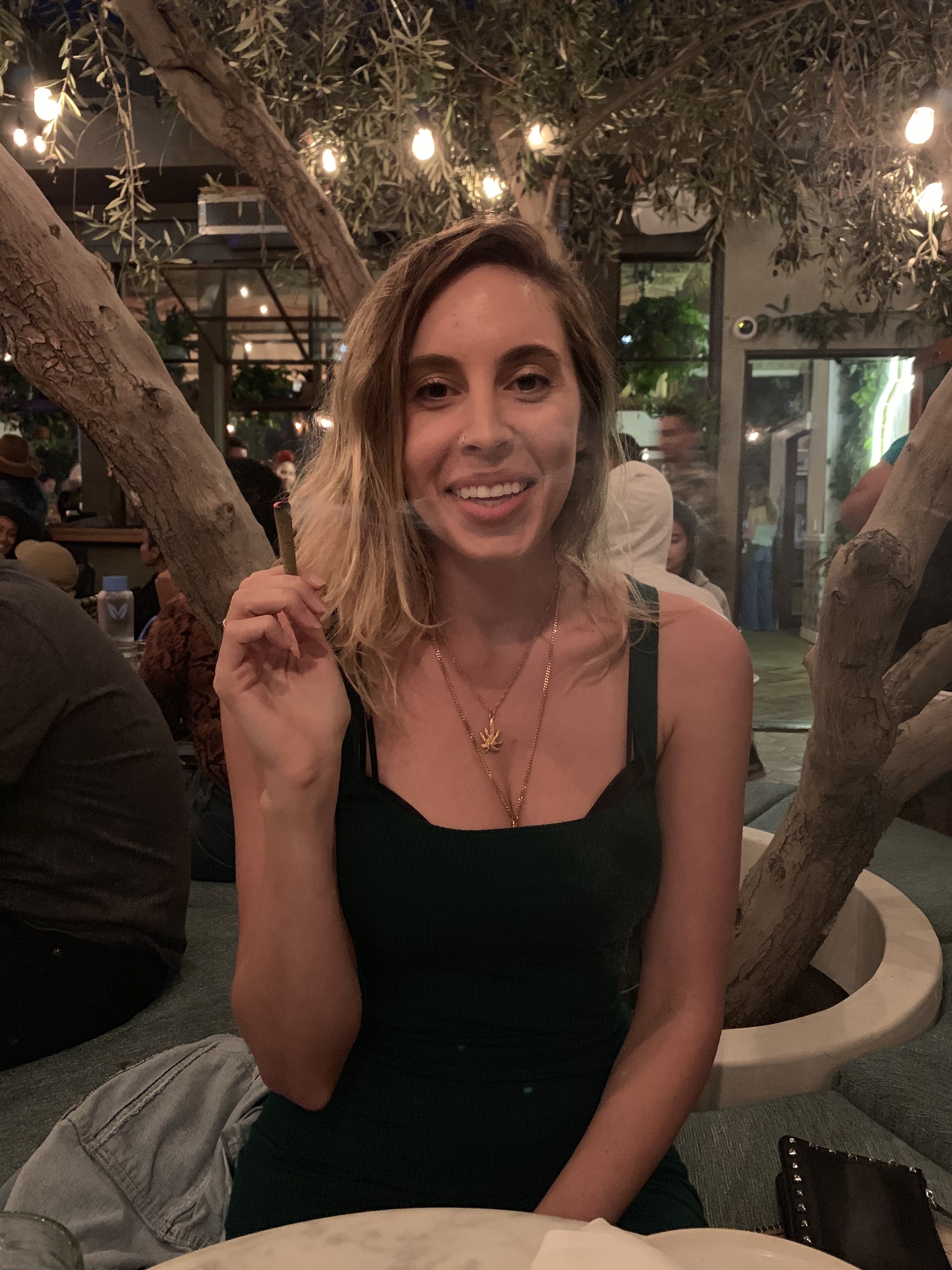 If you're interested in visiting the cafe yourself and are at least 21 years of age, you can make a reservation here. And if you try the vegan nachos, let me know.