Hi everyone, Lara here, and I really, really like CBD. I take at least 100 milligrams of it daily, usually in capsule form, but I also love to slather it all over my body in various balms and lotions. So obviously when Acabada Activewear sent me their CBD-infused activewear (which is apparently the world's first!), I knew I had to test it out and write about it for all of you.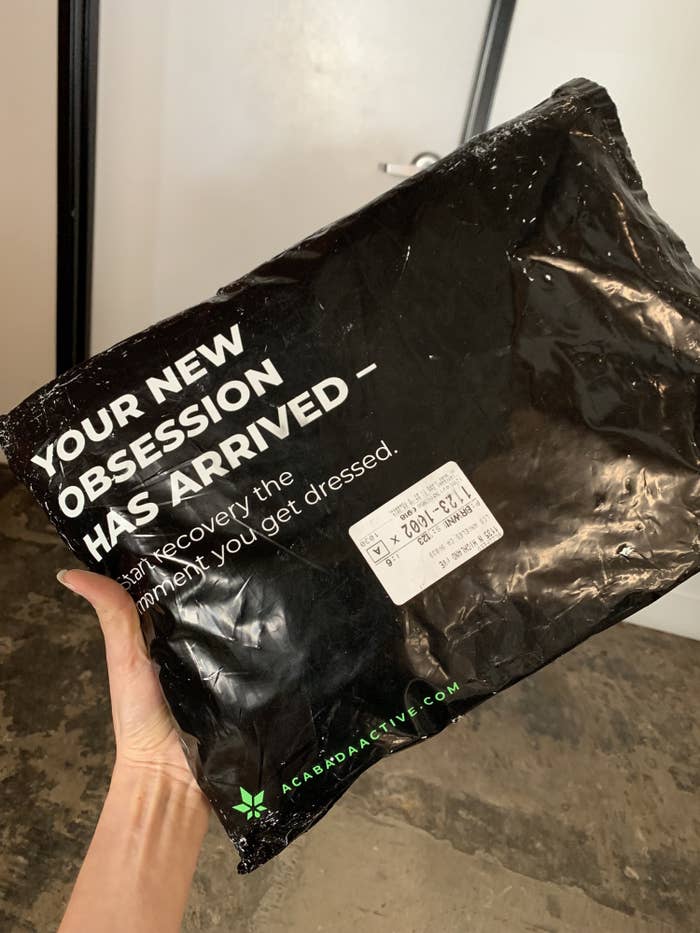 I started by opening up the package and was met with even more packaging for the actual CBD-infused activewear: a package inside of a package. Anyway, I was ready to unlock the power of CBD. But then I saw the "warning" and at first I was like, What??? And then I was like,Oh...lol, OK.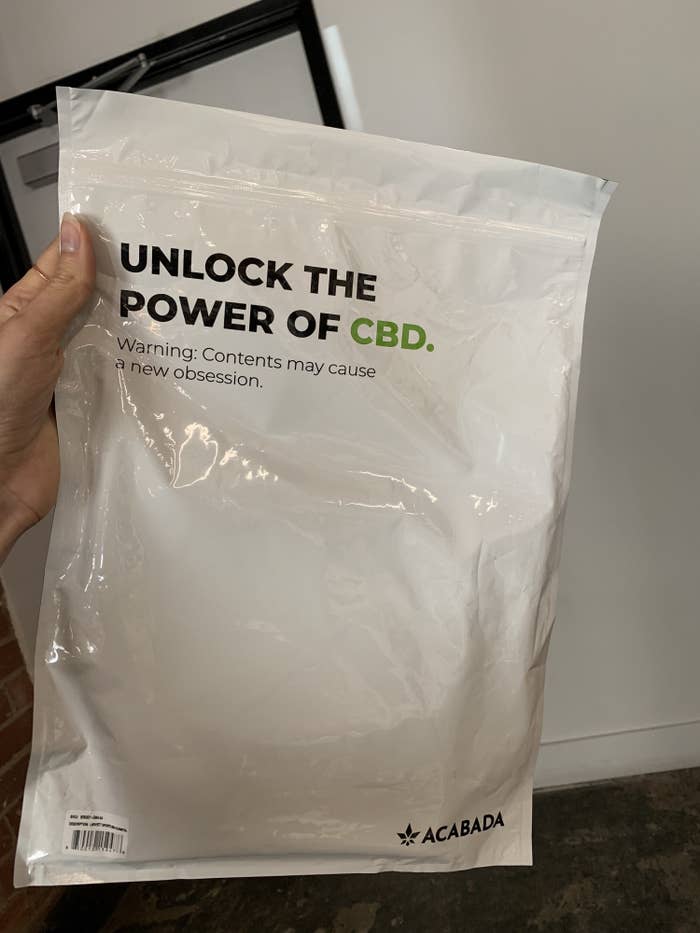 For my first outfit and exercise test, I paired the shorts and bra together. That might have been obvious but I'm just walking you through my process here. Here's the Lafayette Sports Bra and Broadway Bike Shorts together: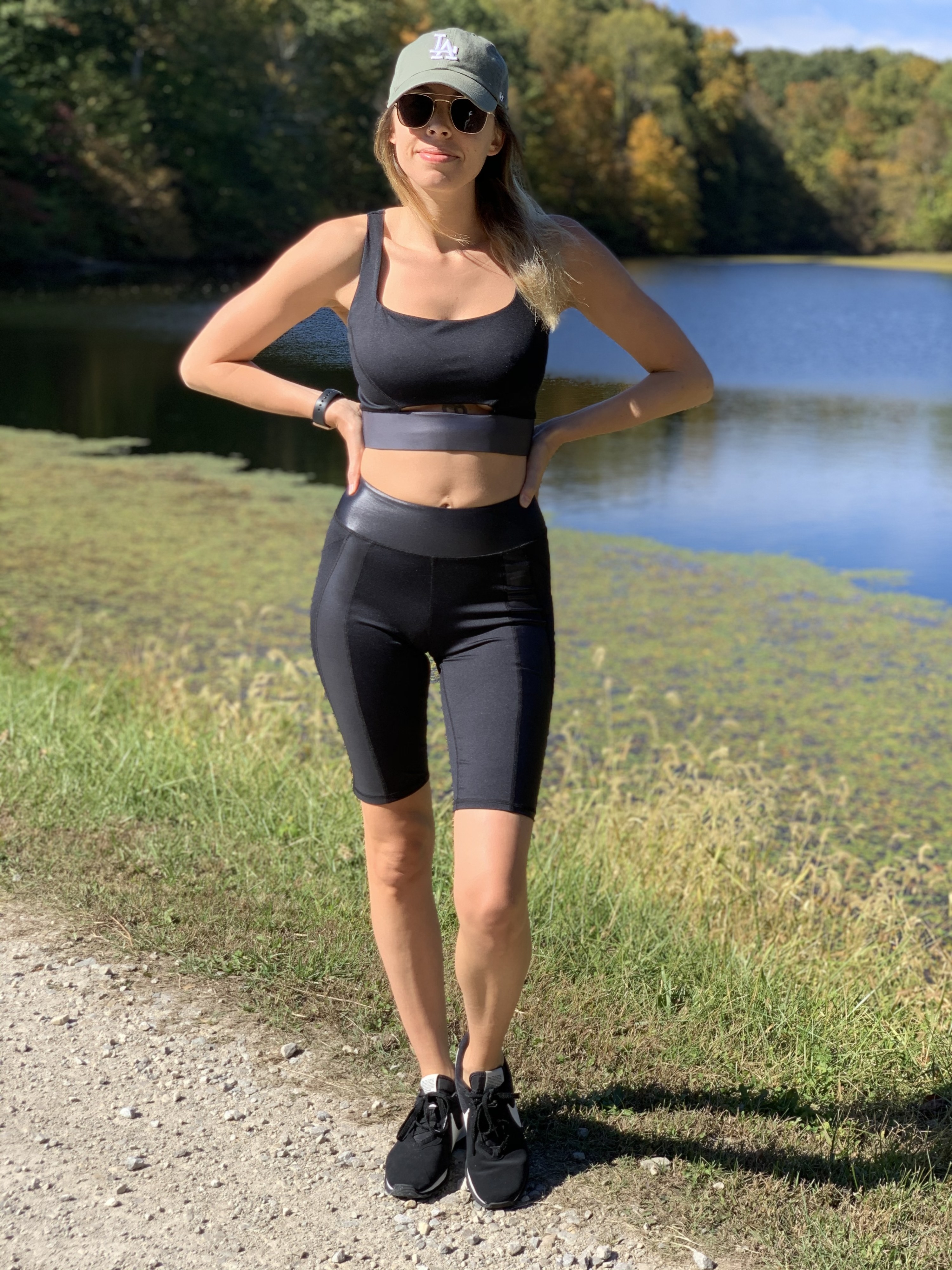 But just wearing the clothes around my family's lake in Indiana for a day didn't feel like it would really put the clothing to the test, so I decided to actually exercise in them. I ran up and down the dam of the lake a few times to see how it felt to move in the clothing.
I felt fine while wearing the clothing, nothing too crazy, but I will go into more on that later. First, let's dive into how the hell this "CBD-infused activewear" even works.
According to Acadaba's website, each of its CBD-infused pieces is made using "luxury high-performance fabrics" that are infused with up to 25 grams of zero-THC (that's the stuff that gets you high), lab-certified, 99.9% pure CBD. Seems legit.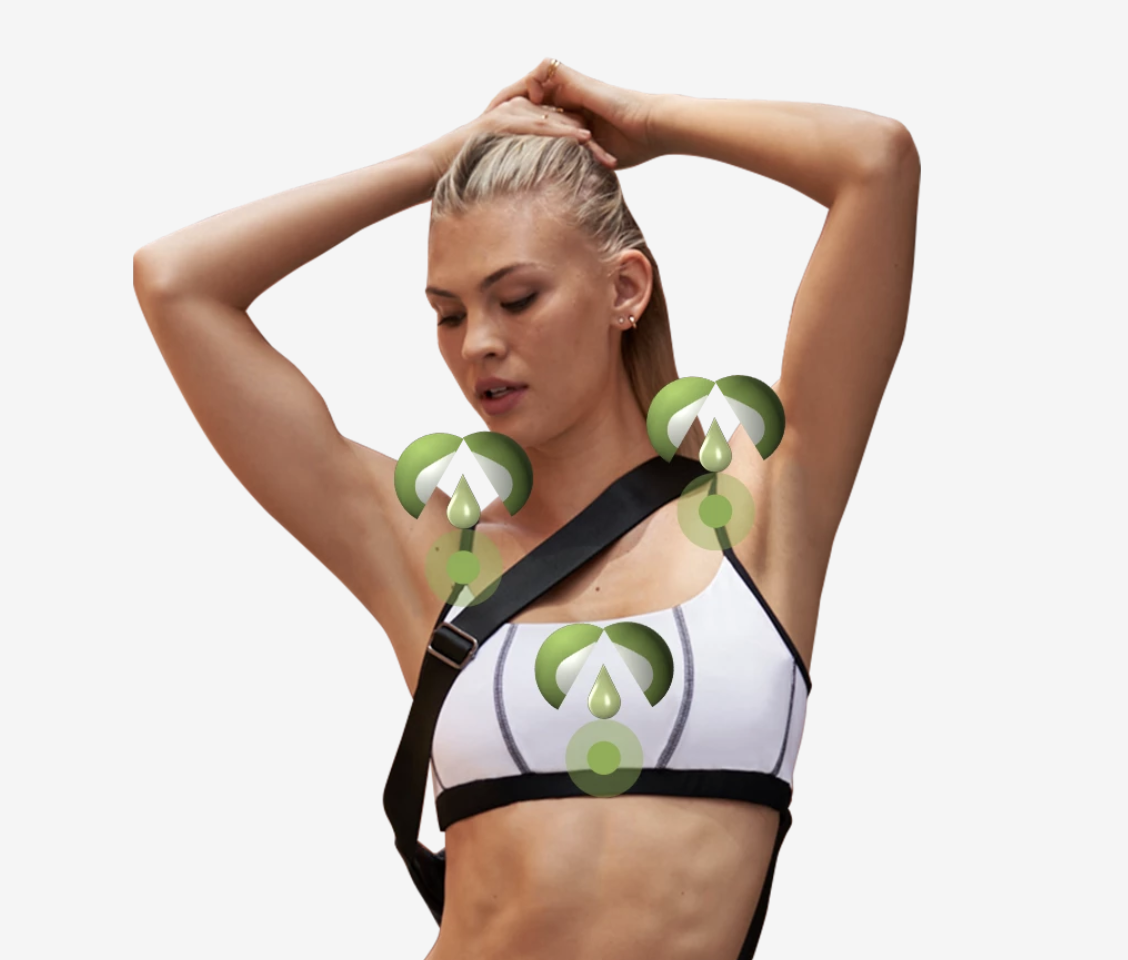 But again, if you're like me you're probably wondering, if the CBD comes out when you're sweating, wouldn't it also come out when you wash it?
Apparently not — at least for up to 40 washes. After that, Acadaba has what they call an upcycle program, where your worn and washed apparel will be recycled and put to good use in areas where it's needed. After that, you can receive a discount on your next purchase.
Anyway, back to the clothing. Here's the Delancey Jumpsuit: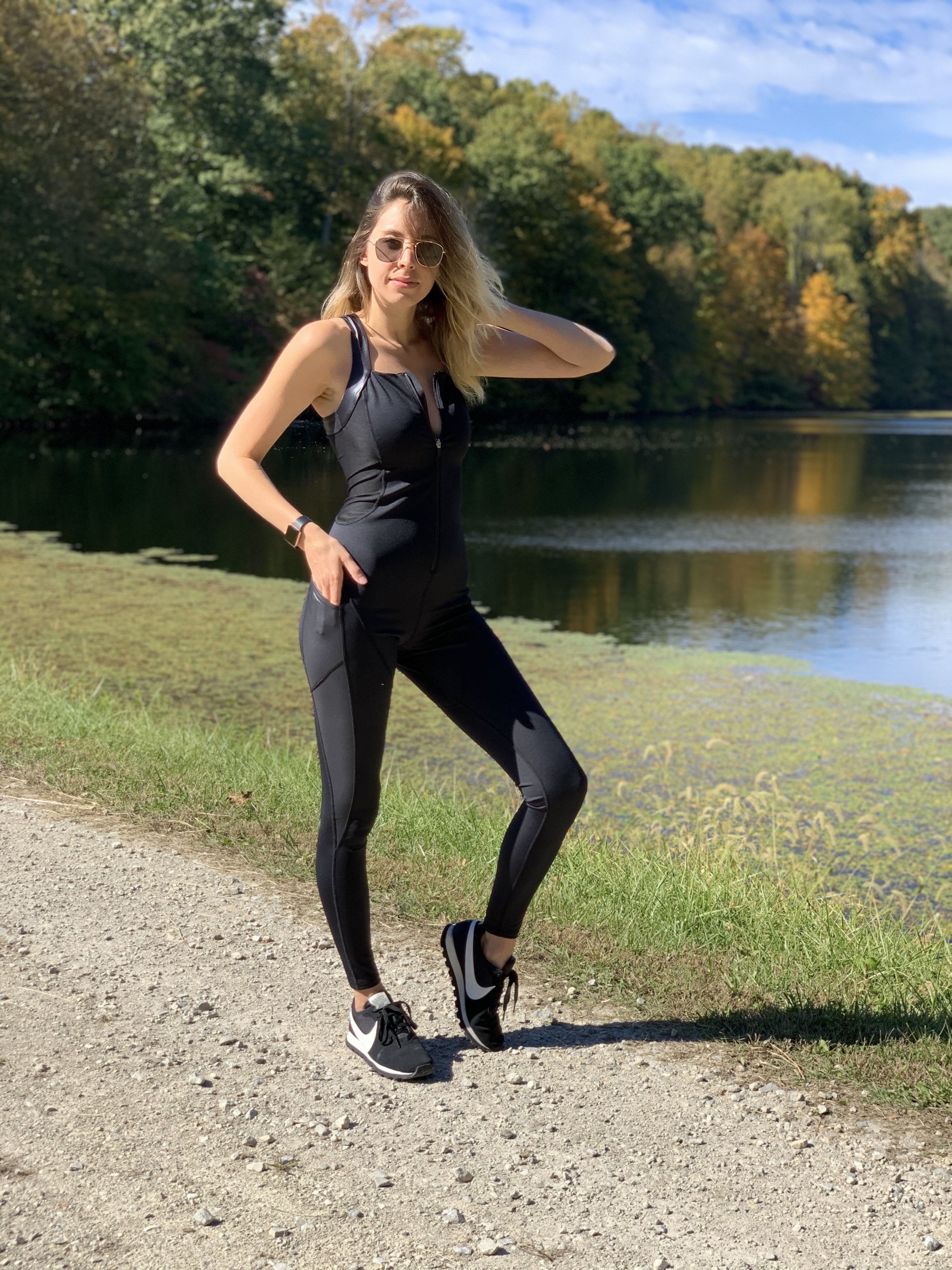 Like with the two-piece outfit, I tried this out by running back and forth several times. I actually can't work out extensively because I am sick with some chronic illnesses, but I did what I could for the sake of this post. Thank me later.
I wore the two-piece outfit around for the entire day and felt pretty good. The weirdest part was that I actually felt more hungry than usual. I struggle a lot with nausea, which is why I ingest so much CBD in the first place, because it makes me hungry, but on this particular day I hadn't ingested any and I still felt a sense of hunger. So maybe the CBD did get into my system after all.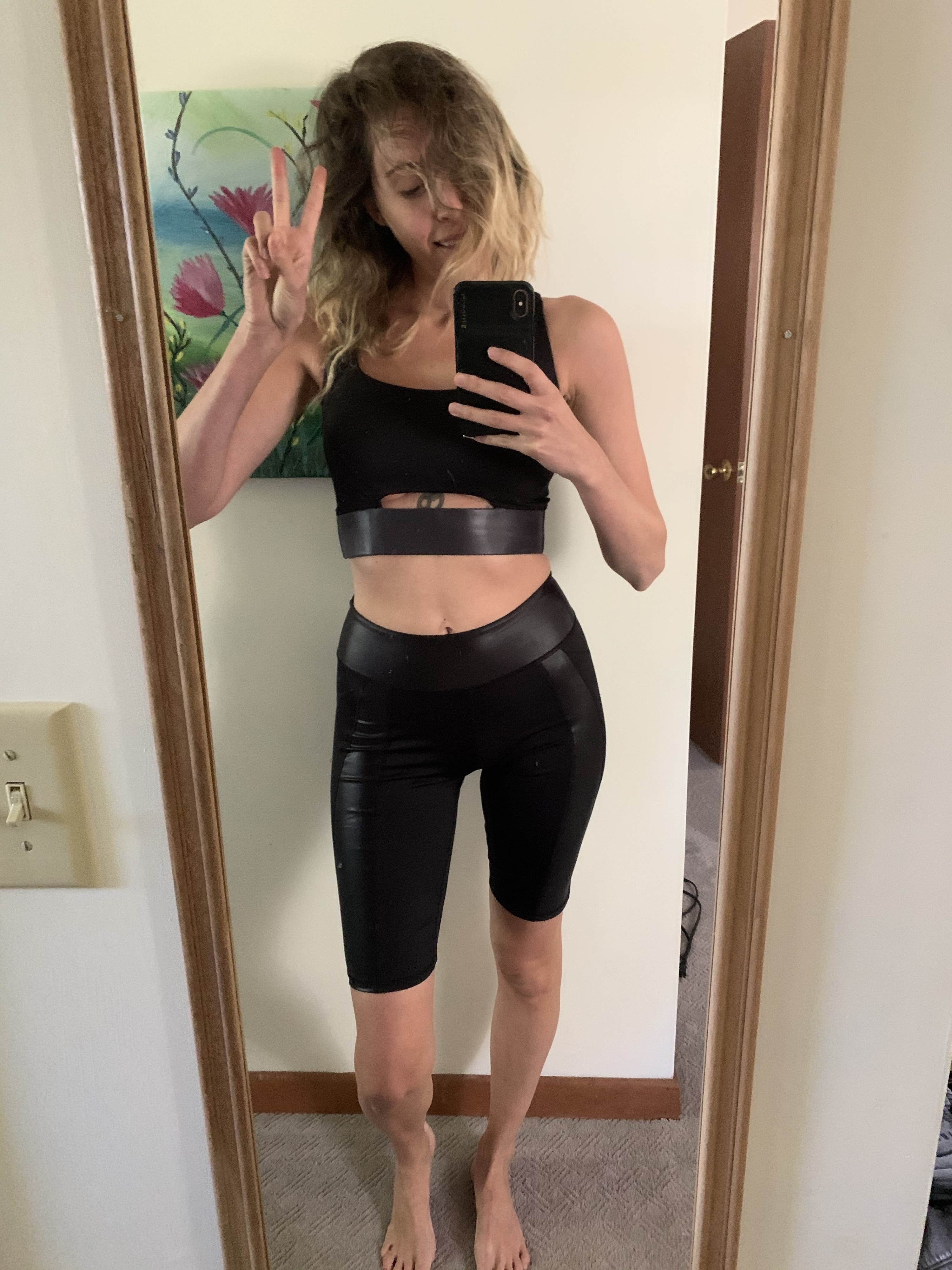 When it was all said and done, I enjoyed my experience in the world's first-ever CBD-infused activewear. If you're wondering if you should try it, I'll be honest and say I don't think it'll blow your mind or make you feel immensely different than your usual gear, but if you have disposable income and want to give it a go, I support you. You can see all the CBD-infused activewear here.
Acadaba sent me these clothes for free, but we were under no obligation to review the pieces.