Australian Same-Sex Couples Married Overseas Can't Get Divorced, And The UN Says It's A Breach Of Human Rights
"For me, it's the final nail in the coffin for same-sex marriage prohibition."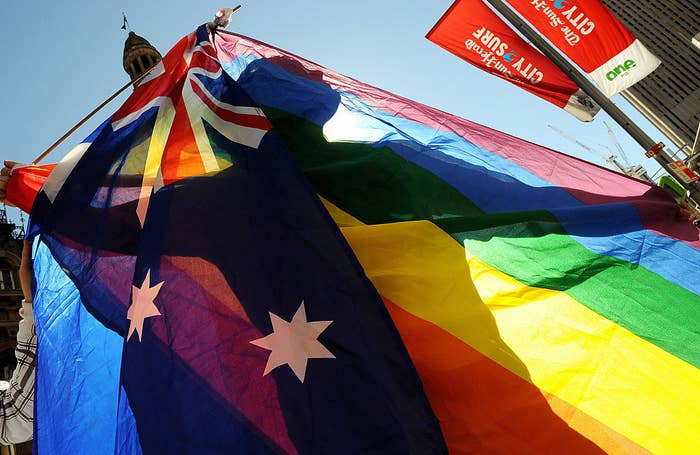 Australian laws barring same-sex couples who married overseas from being able to get a divorce are in violation of international human rights law, a United Nations committee has declared.

In a decision handed down in March and published on August 3, the UN Human Rights Committee found in favour of Australian university lecturer Dr Fiona Kumari Campbell, who married a woman in Canada in 2004 but has been unable to get divorced since the couple split up about 13 years ago.
The ruling is a significant one for Australia, where a robust debate on same-sex marriage continues to rage among politicians, against the backdrop of clear majority support for same-sex marriage in the community.
As same-sex marriage is not legal in Australia, Campbell's 2004 marriage is not officially recognised as a marriage and therefore can't be subject to Australian divorce proceedings. But in order to get a divorce in Canada, you have to have lived there for a year.

Several Australian same-sex couples have been left unable to divorce after marrying in New Zealand, Canada, and the UK.
The UN committee found that Australia's laws banning foreign same-sex marriages from being recognised mean Campbell has no mechanism by which to get a divorce.
It rejected Australia's argument as to why some foreign marriages were recognised for the purposes of divorce and why same-sex ones were not as "not persuasive".
"In the absence of more convincing explanations from the State party, the Committee considers that the differentiation of treatment based on her sexual orientation to which the author is subjected regarding access to divorce proceedings is not based on reasonable and objective criteria and therefore constitutes discrimination under article 26 of the [International Covenant on Civil and Political Rights]," the decision read.
Three people on the 17-person committee wrote dissenting reports.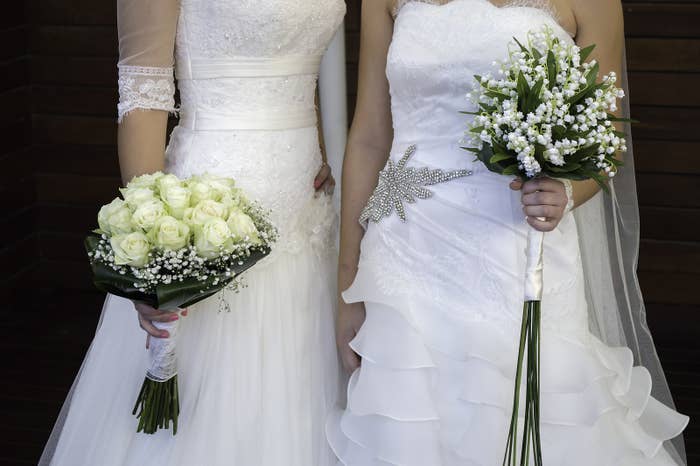 Campbell, who first took the complaint to the UN in 2012, told BuzzFeed News she was "thrilled" with the decision and that it had been a "long time coming".

"For me it represents a significant decision not just in terms of LGBTI law in Australia but I think some of the shifts and changes internationally," she said.

"The committee has agreed that I am unable to access the remedy of divorce which actually causes me harm and humiliation," she said.
"[The problem] really came to a head when I was doing a lot of travelling for work… when you go through immigration, having to declare your marital status, you're wondering whether your marriage was recognised in a particular country or whether it wasn't."
Campbell moved to Scotland in recent months, but has been following the Australian debate on same-sex marriage.
"For me, it's the final nail in the coffin for same-sex marriage prohibition," she said.

"As an Australian living in Scotland, it's really interesting observing Australia from afar. All around us, in Europe, in Taiwan, so many countries have legalised marriage equality — and Australia looks foolish. It's really out of step."
The UN committee directed Australia to respond to the ruling in 180 days. It noted that Australia is obliged under the Covenant to provide a remedy to Campbell and to take steps to prevent future occurrences, but the decision is not actually binding on Australian law.
The decision comes at a crucial moment in Australia's same-sex marriage debate. On Monday at 4pm, the Liberal party, which is currently in a coalition government with the Nationals, will have a party room meeting on whether it should allow a free vote in the parliament on the issue or continue with its current policy of a national plebiscite.
The plebiscite policy was previously voted down in Australia's upper house and is broadly opposed by pro same-sex marriage advocacy groups.
Spokesperson for the LGBTI rights group just.equal, Rodney Croome, said the UN decision showed Australia's laws pertaining to LGBTI people are an "international embarrassment".
"By highlighting the serious human rights implications of marriage equality, this decision is another reason why a plebiscite or postal vote is not the right way to deal with the issue," he said.
Earlier this year, the same UN committee ruled that Australian laws barring married transgender people from changing the legal sex on their birth certificate were also in violation of the International Covenant on Civil and Political Rights.
UPDATE
A spokesperson for the office of the attorney-general told BuzzFeed News: "The Australian Government is carefully considering the report from the UN Human Rights Committee."