The government told the Australian Bureau of Statistics it would be tasked with a nationwide postal survey on same-sex marriage the day before publicly announcing the plan to Australians.
At a Senate inquiry hearing on Thursday, Deputy Australian Statistician Jonathan Palmer told senators that his boss, Australian Statistician David Kalisch, had first been told about the postal survey on Monday Aug 7.
The very next day, finance minister Mathias Cormann and prime minister Malcolm Turnbull announced that the ABS would be taking charge of the survey — catching many by surprise.

Aug. 7 was the same day the Liberal party room held an emergency meeting to determine its path forward on the vexed issue of same-sex marriage, following months of internal party conflict.
At the meeting, the government determined to put its compulsory attendance plebiscite to the Senate once more — knowing it would almost certainly fail — and then embark on a voluntary postal vote.
At a press conference after the meeting on Monday evening, Cormann said: "The government believes that we have a legal and constitutional way forward to give the Australian people a say on whether or not the definition of marriage should be changed through a non-legislated, voluntary postal plebiscite."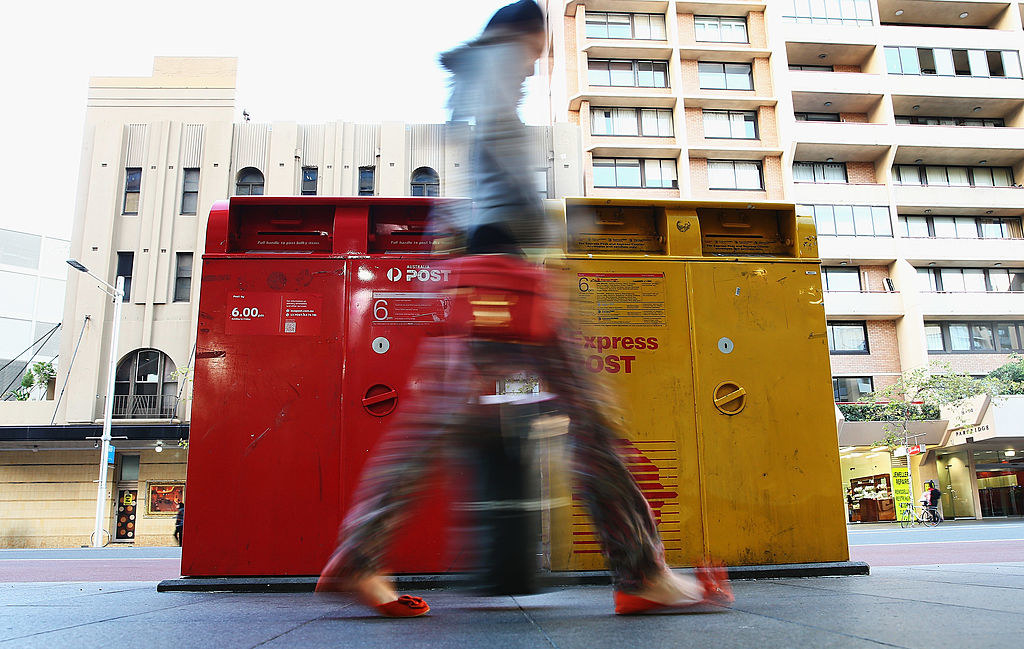 "What date and at what time did the ABS first learn of the plan to hold a postal survey on marriage equality?" Labor senator Jenny McAllister asked Palmer at the hearing on Thursday.

"The Australian Statistician was first made aware on Monday the 7th of August," Palmer said. "He called a meeting on the morning of Tuesday 8th August, at which I was present, and informed me and some of my colleagues."
Apart from Kalisch, the rest of the ABS staff found out about the postal survey on the same day it was announced by the government.
"[Kalisch] sent a note on the Monday night saying he wanted to have a meeting the following morning," Palmer said.
"He didn't disclose what that meeting was about, but obviously we found out the next morning."

Since the survey was announced, the ABS has been met with countless questions about how various aspects of the survey will run. Concerns have ranged from overseas voters to silent electors to participation among Indigenous Australians, and more.

Greens senator Janet Rice said the hearing showed there were still many vital details to be worked out with just one week until the electoral rolls close.
"This is clearly the strangest and most unprecedented 'survey' the ABS has ever undertaken," she said. "The government and the ABS are working this out on the run."
Labor senator Malarndirri McCarthy quizzed Palmer on the ABS's plans for reaching Indigenous Australians living in remote communities.
Palmer said that people in such communities — many of whom do not have residential addresses — would have a "paperless response" option that might be via telephone, online, or text message.
Palmer also lent some insight into how overseas Australians could take part in the survey.
"There again, I'm going to say we're working it out. But we envisage offering them a paperless option where paper doesn't work. There's a number of scenarios, so some people might be travelling but they'll be back in the country at some point so obviously they're not a problem. Some of them can use this trusted authorised person model so if I was travelling and my postal address was my mum's place, I could ring her and say 'please fill it in on my behalf', give her those instructions and we would receive that form and process it accordingly. But for people who want to do it themselves, and we've got to get the survey form to them overseas, we will have an option. They'll be able to go online and request that, or they'll be able to call our information service, and then unfortunately I can't tell you exactly what that option will be, but it will be our paperless option. We're considering as I said the use of telephony, possibly online, things like that."
Palmer said the ABS was aiming to provide further information on the website early next week or by Aug. 22.
Do you have questions about Australia's upcoming postal survey on same-sex marriage? Same. Here's a list of everything you need to know, and more.