This Couple Staged A Beautiful Protest In Support Of Marriage Equality
"I thought to myself, Is that all we can do?"
Abbey and Mitchell Johnston got married in a beautiful ceremony in Coffs Harbour, Australia, earlier this year.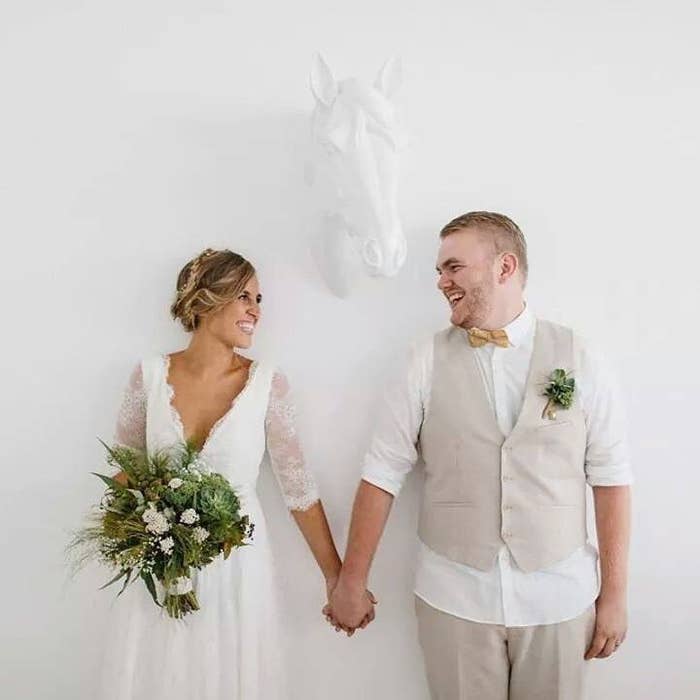 However, the pair were determined to show their support for marriage equality, which is not yet legal in Australia.
The Johnstons were particularly concerned as celebrants are legally required to clarify the definition of marriage as between a man and a woman at every ceremony.
"Marriage, according to law in Australia, is the union of a man and a woman to the exclusion of all others, voluntarily entered into for life," or words to that effect, must be stated.
So Abbey, Mitchell, and their guests covered their ears as the words were uttered, in a silent protest against the law preventing same-sex couples around Australia from getting married.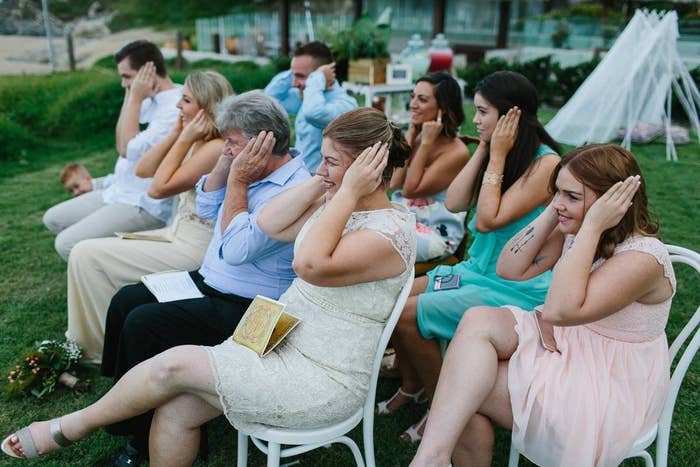 The gesture was well-received by all 17 guests at the intimate ceremony on the north coast of New South Wales.
"Absolutely everyone was supportive," Abbey told BuzzFeed News. "My 6-year-old niece and 4-year-old nephew were also very excited to be involved. Everyone was laughing and smiling."
Despite the symbolic gesture, celebrant Alison Bartlett fulfilled her legal requirements as the words were said and people could still hear them.
Although the wedding was in February, their powerful statement went largely unnoticed until wedding photographer Thomas Stewart shared a Facebook post Abbey had written in the wake of the US Supreme Court decision legalizing same-sex marriage on Friday.
Abbey Johnston told BuzzFeed News she came up with the idea as she felt just announcing their support for reform during the ceremony wasn't enough.
"I thought to myself, Is that all we can do? Surely such a bigoted statement should have no part in our personal marriage ceremony," Abbey said.
The idea hit her after reading an article about celebrants turning down their microphones during the statement, and she nervously proposed the idea to Mitchell.
"He initially laughed so hard he cried and then he said, 'Yes. Absolutely, we have to do this. You are crazy and I love it!'" Abbey said.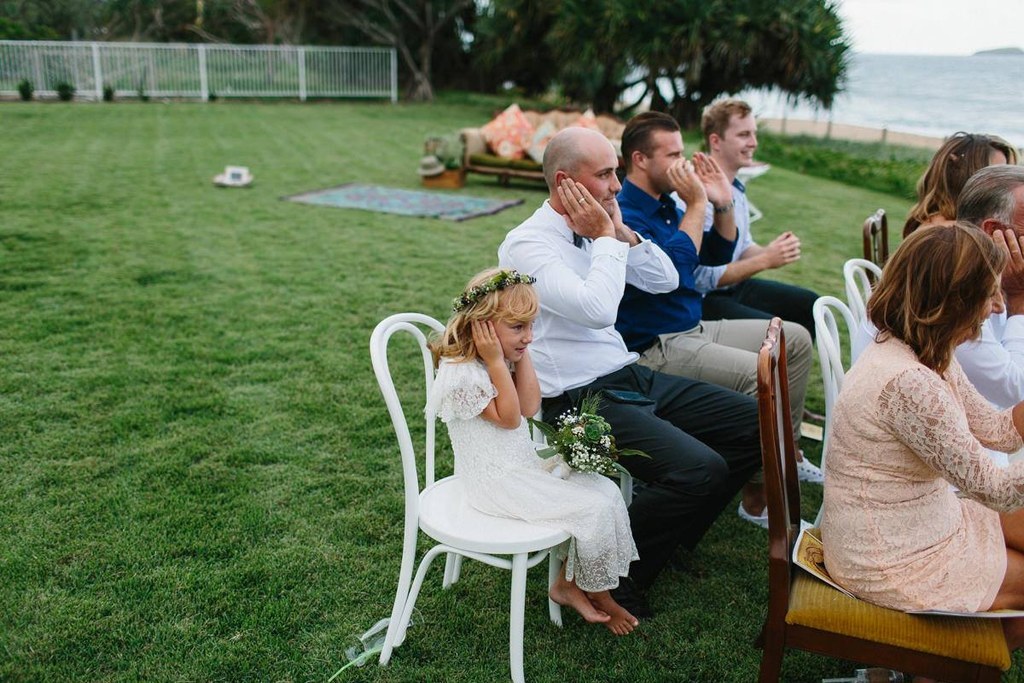 Abbey said the protest was intended as a clear message that she and Mitchell are not OK with the fact same-sex couples cannot marry in Australia.
"I fear that one day my future children will ask, 'Mum, did you get married when same-sex marriage was not legal?'" she said. "I wanted to show them that we didn't just stand by."
"A lot of people have been asking if anyone in particular inspired us to show this small act of defiance. The answer is simply no."
"We did this because we believe in equality. We believe in love. It is as simple as that."
Like BuzzFeed Australia on Facebook