Senior members of the NSW Labor Party are unhappy about a fundraiser featuring controversial former federal party leader Mark Latham.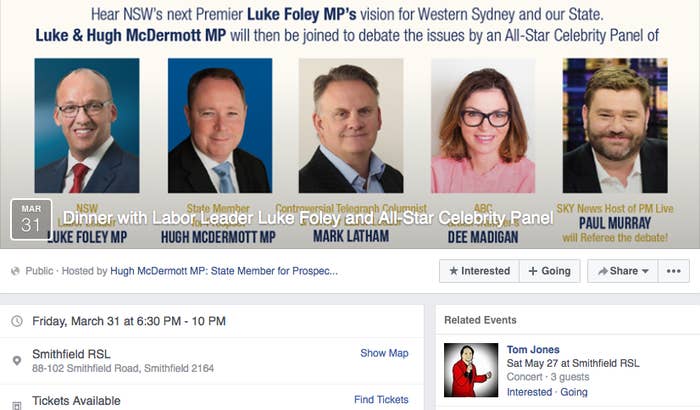 The event at Smithfield RSL club will raise funds for Hugh McDermott, the state Labor MP for Prospect. The headline speaker is NSW Labor leader Luke Foley.
But it is the appearance of Latham – who will be part of a panel to "debate the issues" after Foley speaks – that has ruffled feathers within the ALP.
Since leading the Labor party to a loss at the 2004 election, Latham has moved to the right of the political spectrum. In recent times he has embraced the populist message of Donald Trump.

In 2015 BuzzFeed News revealed Latham had been anonymously harassing women on Twitter, leading to his resignation as a Fairfax columnist.
Last month senior figures in the NSW branch of the ALP wrote to McDermott, asking him to reconsider featuring Latham at the fundraiser. In the letter Latham was described as "increasingly racist, homophobic, and derogatory towards women".

But McDermott rejected the argument, suggesting they attend the fundraiser on March 31 and dispute Latham's views.
BuzzFeed News understands Latham has not been a financial member of the Labor Party for several years.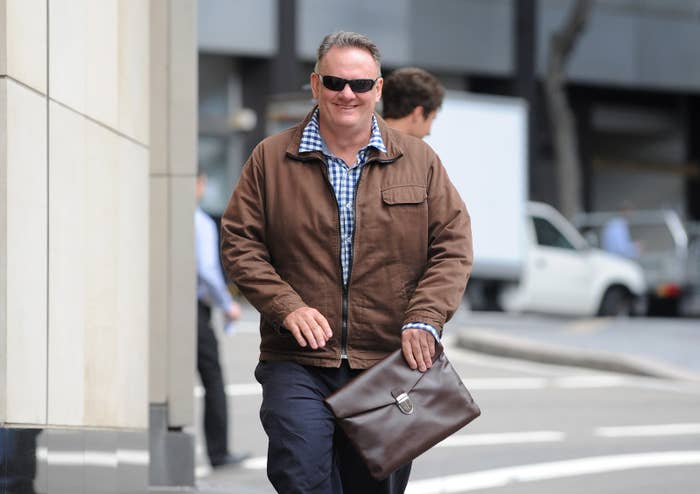 In the initial letter, dated February 17, NSW Labor assistant general secretary Rose Jackson and others told McDermott they were "disappointed" with his decision to host Latham.

"This is not about stopping debate," the letter read. "We strongly support... a culture of debate and discussion within NSW Labor, different views are welcome.
"However it is extremely important to ensure this debate is conducted civilly, with a robust exchange of ideas – not personal attacks, demonisation and hateful speech. Mr Latham has demonstrated repeatedly he is not capable of engaging in respectful dialogue."
The letter contained several quotes from Latham, including:
"Rosie Batty is using domestic violence for political gain and as part of a campaign against all Australian men." - Latham on Triple M.


"It's wrong that people can't use terms like 'negro' and 'mussie'" - Latham on Triple M.


"Latham savages 'wooden, childless' Gillard'" – ABC News headline.
It is signed by Jackson; NSW Labor vice president Mark Boyd; deputy chair of the NSW Labor Women's Forum Vivienne Moxham-Hall; and Rainbow Labor co-convenor Alex West.
McDermott responded on February 20: "I have no time for people or comments that are racist, homophobic, sexist and derogatory towards women."
But he defended hosting Latham on the panel as an "opportunity" to challenge his views.
"I would encourage you to attend the fundraiser and challenge Mr Latham on the night, and to support me in promoting the views to which we all subscribe," he wrote.

Tickets for the function range from $85 concession to $500 for a VIP seat at the table with Foley and the panellists.
Latham will not be paid for appearing.

McDermott is a member of the NSW Right faction, whereas the signatories to the letter are from the Left faction.

A senior party source told BuzzFeed News the stoush was not a "factional blue".
"There's cross-factional objection to this," the source said. "Just as many members on the right as on the left think it is foolish."
Hugh McDermott did not respond to questions from BuzzFeed News.
UPDATE
Mark Latham will no longer appear as a speaker at the fundraiser on March 31.
Hugh McDermott confirmed to BuzzFeed News on Tuesday that, following complaints, the event was cancelled, but then Latham offered to withdraw. The fundraiser will now go ahead without him.