Two postgraduate students at the University of Exeter in England have created a card game celebrating the achievements of female scientists.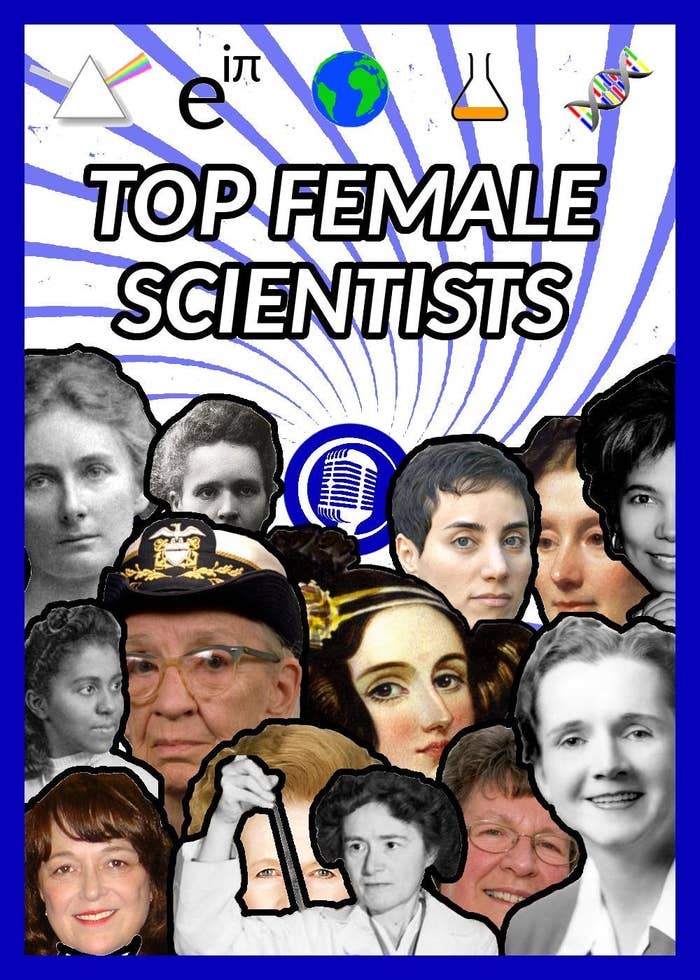 Released last month, the Top Female Scientists game assigns each scientist a score out of 10 for innovation, impact, obscurity and badassery.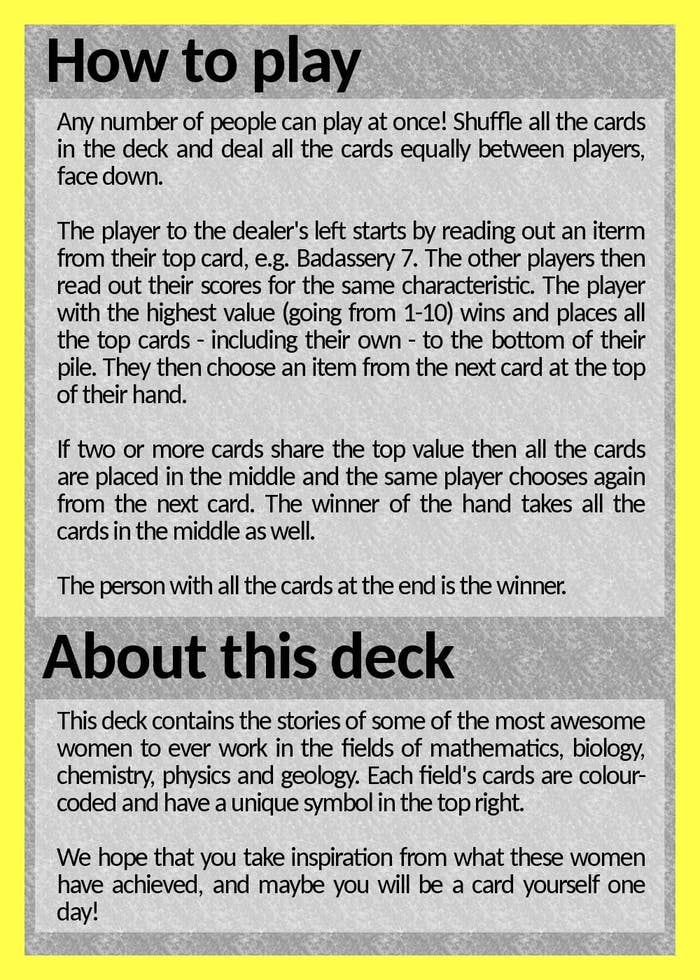 The deck features well-known names like Marie Curie, Ada Lovelace and Jane Goodall alongside scientists assigned a high "obscurity" rating, such as Florence Bascom and Gerty Cori.
The 32 scientists featured in the deck are sorted into five categories of physics, biology, chemistry, mathematics, and natural sciences.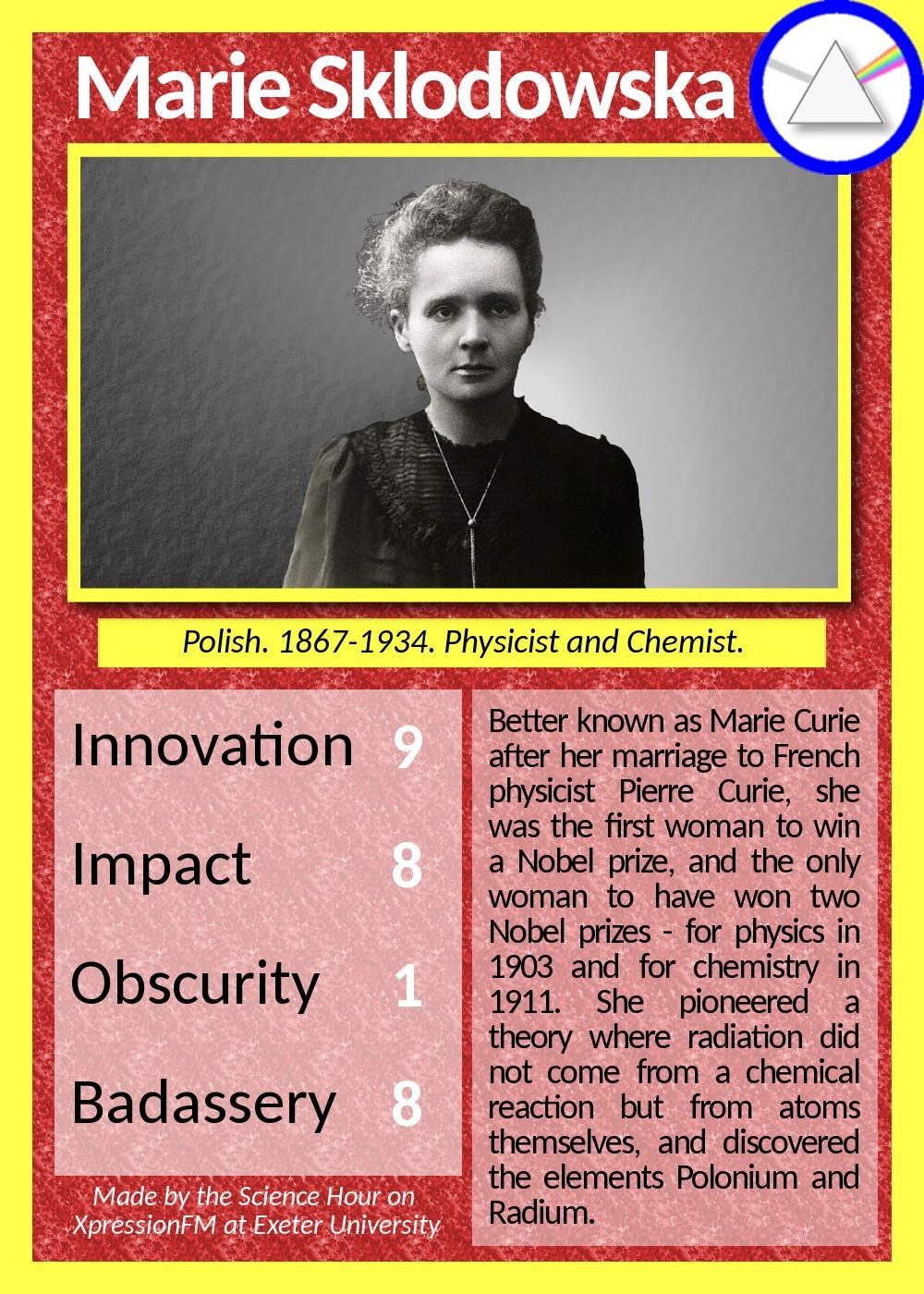 Top Female Scientists was created by astrophysics student Hannah Wakeford and mathematics student Simon Clark. The pair also host The Science Hour on campus radio station Xpression FM.
On her website, Wakeford wrote that she wanted to help raise awareness of the contributions women have made to science.
"Many girls are put off studying science at school because they perceive it to be a very male-dominated subject, and one problem in particular is that they seem unaware of the female heritage in science," Wakeford said.
"There is a huge history of scientists that we are not aware of and this is just scratching the surface of some of the most amazing scientists that have graced our world."
200 packs of the card game were recently printed, with Wakeford and Clark writing on their Facebook page they hope to make more available soon.
Wakeford and Clark's project comes amidst a number of people using games to celebrate the achievements of women in science and technology.
A deck of cards featuring 54 notable women in computing was also successfully crowdfunded last year.