This Woman Was Left Terrified After A Man Yelled "Faggots" And Threw Rocks At Her Windows
"I was frozen with fear ... I don't think I've ever been so scared in my entire life."
A 22-year-old woman was left terrified on Sunday night after a man hurled rocks through the window of her Brisbane home and yelled homophobic slurs.
Olivia Hill and her housemate Larissa Baldwin had decorated their home with rainbow signs supporting a "yes" vote in Australia's same-sex marriage postal survey.
Hill was home alone on Sunday night and had just gone to sleep when she heard banging outside her bedroom at around 11.40pm.
"My room is at the front of the house," she told BuzzFeed News. "You can hear everything that goes on.
"As soon as [my] dog started barking, [the man outside] was like, 'What is this fucking shit?' about the signs. He said, 'You fucking faggots, you fucking poofters'.

"I think he must have been standing quite close to my bedroom."
Hill was dialling 000 when she heard a loud bang against the side of the house, and realised a window in the hallway had been smashed by a flying rock.
"I got up and walked to the window to see if I could see him. I heard another two bangs and heard shattered glass."
Two more rocks had been thrown through a window in the spare bedroom.
"I was really lucky that the window in my bedroom has a massive sign over it," she said. "But if someone was sleeping in the spare bedroom, they would have been hit."
Hill said she was "frozen with fear" throughout the ordeal.
"I was so scared. I don't think I've ever been so scared in my entire life. I thought, 'this is it, this is how I'm going to die in this house, with this homophobe'."
The man then left and Hill called the police.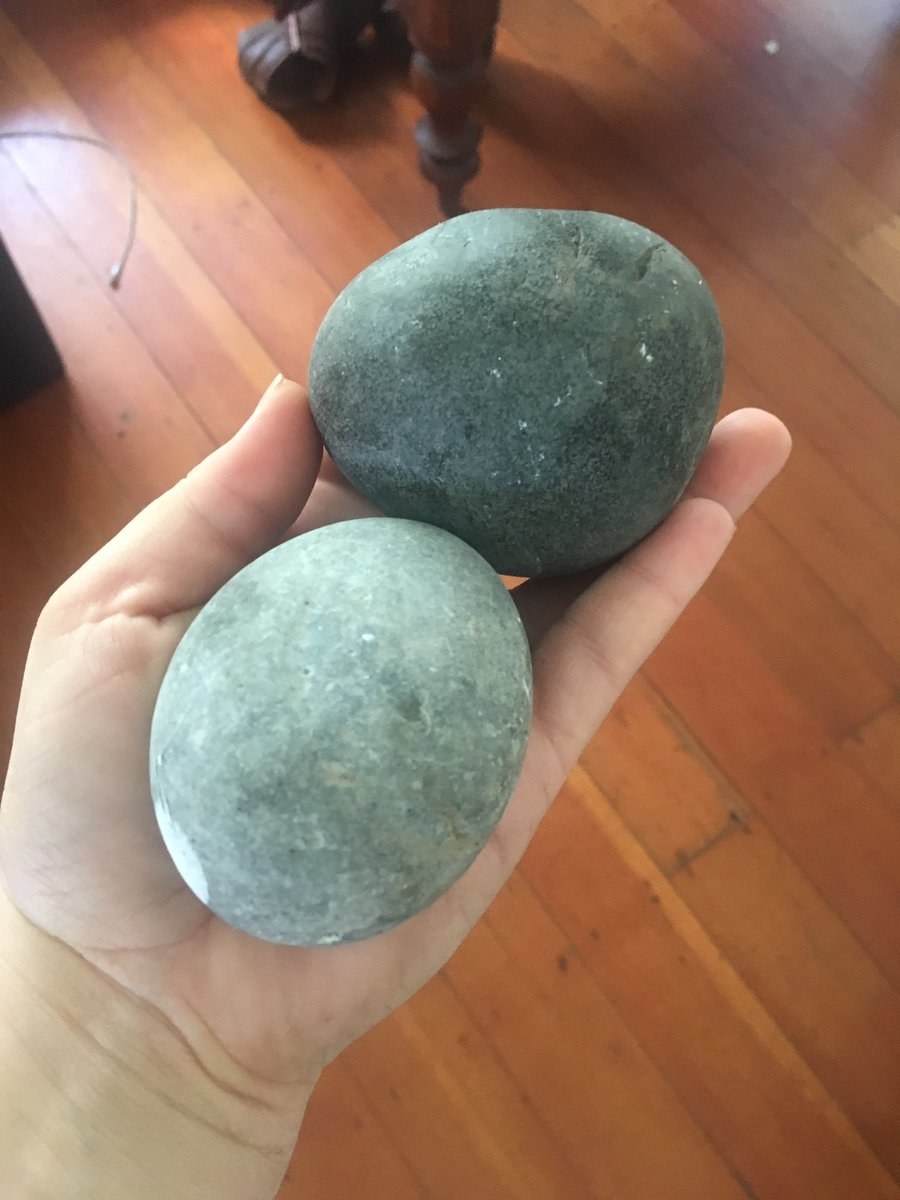 Hill, who is bisexual, said she and Baldwin had decided to decorate the house because "we wanted to make sure that every day when people were driving to work and walking to school they knew that someone had their back".

She said the response had been overwhelmingly positive — bar, of course, the rock throwing, and a few people screaming "faggots!" as they drove past.
"We've had people write love notes and put them in our letterbox. Stop us, talk to us, say thanks, take selfies with our house. For most people it's been something that they've loved."

Police confirmed to BuzzFeed News that they had been called to the house just prior to midnight, found two broken windows, and were investigating.

A police spokesperson said they were looking for a male suspect dressed in black and appealed for information from the public.
Hill said the night had been "a bit of a blur" and she now feels anxious and afraid in her own home.
"But also, it's nothing compared to what some people in the LGBTI community have gone through," she said. "We've seen people get bashed and killed, even. This is just a window."
The rock throwing is the latest turn in an ugly debate over same-sex marriage that is set to run for another seven weeks.

As well as the broken windows at Hill's house, Queensland Police is also investigating three houses displaying rainbow flags that had swastikas painted onto them over the weekend.
"Officers are investigating whether the properties were directly targeted as all four had rainbow flags flying at the addresses," police said in a statement.

"Anyone who may have witnessed suspicious behaviour in the area between the hours of midnight on Saturday, September 23 and midnight Sunday, September 24 is urged to contact police."
On Friday, 38-year-old DJ Astro "Funknukl" Labe was charged with headbutting Tony Abbott, leaving the former prime minister with a "very, very slightly swollen lip".
Labe told reporters the incident had nothing to do with same-sex marriage and that he had simply decided: "I'm never gonna to get the opportunity to headbutt that c**t, sorry, Tony Abbott, again".
The "no" group Coalition for Marriage released a statement criticising the "yes" campaign after protesters disrupted a Melbourne launch event over the weekend, some armed with a banner reading "Burn churches, not queers".
Spokesperson Lyle Shelton from the Australian Christian Lobby said: "Tonight's episode showed that the 'yes' campaign cannot control its supporters".
But asked if the rock-throwing incident meant the "no" side had similarly lost control, the Coalition for Marriage declined to specifically respond, instead referring BuzzFeed News to a statement from last Friday urging a respectful and peaceful debate.
They also did not directly respond to questions on whether the incident suggests violence and intolerance among "no" supporters, nor if LGBTI people should be concerned about what this behaviour might signal for a post-postal survey world.
"It is absolutely crucial that people are able to speak up and participate in a national conversation about marriage in a respectful and peaceful manner," the statement said.
"They need to be able to do so without fear of intimidation, bullying, sackings or violence. Equally, it is incumbent on all those seeking to participate in the debate to do so in a respectful manner."